Ex-L.A. Detective — Citing Forensic Evidence And D.A. Records — Says Father Was Killer In 'Black Dahlia' Case, & Others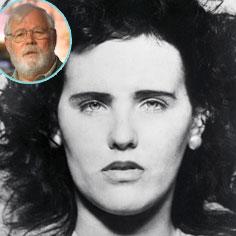 Former Los Angeles police detective Steve Hodel said he's complied enough evidence to accused his late father of up to 10 murders more than 70 years ago — including the killing of Elizabeth Short in the infamous "Black Dahlia" case.
Dr. George Hodel died 15 years ago, Steve said, at which time he rummaged through his father's belongings and found two photographs lot a woman strongly resembling Short.
Article continues below advertisement
Upon further digging, the one-time investigator said he found clues that dovetailed with his suspicion his father might have been the murderer — like the D.A. making the physician a suspect in the Smart murder, and the 1949 vanishing of actress Jean Spangler, a 26-year-old woman who sought an abortion (George Hodel was one of a scare few who performed the procedure in L.A. during the 1940s).
Like Ariel Castro, George Hodel banned his kids from entering a room in their home, Steve said.
Possibly most disconcerting was a revelation Hodel uncovered less than two years ago, in Nov. 2012, when he and another retired lawman, Sgt. Paul Dostie, brought a Labrador retriever to the area surrounding his childhood home in the Hollywood Hills and the canine — trained to smell human remains — reacted to four specific spots surrounding the property.
A scientist, testing the soil in said areas, then confirmed positive results for human remains.
George Hodel left the states for Asia in the late 1940s, and his son, despite his suspicions, remains diplomatic in his views of his late father.
"I see him as Dr. Jekyll and Mr. Hyde," the beleaguered son said. "Unfortunately, the monster, Mr. Hyde, was stronger and over-ruled the good."