Hollywood's 13 Biggest Unsolved Mysteries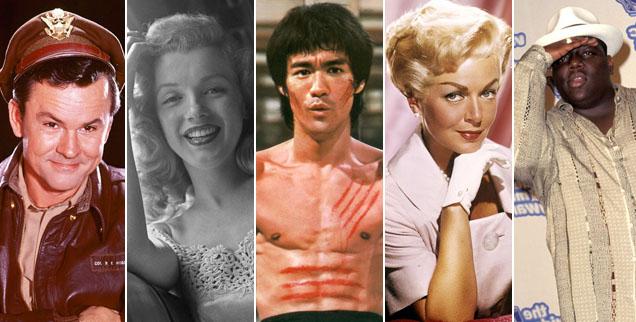 Roscoe "Fatty" Arbuckle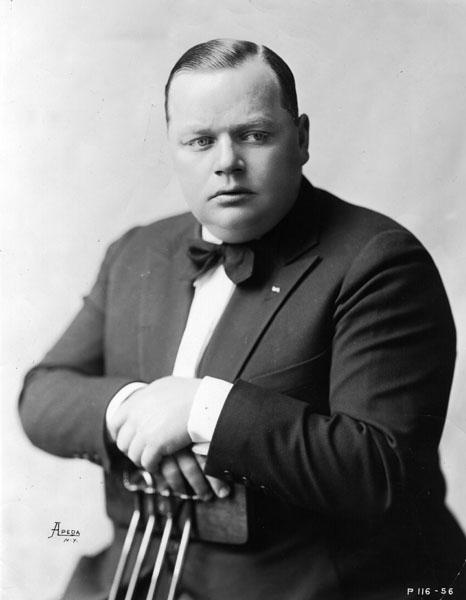 Roscoe "Fatty" Arbuckle: The portly comedian was one of the most popular stars of the silent movie era but he was forever tarnished after being accused of killing actress Virginia Rappe, 30, on September 9, 1921. At a Labor Day weekend party, Arbuckle allegedly ruptured Rappe's bladder during a violent sexual attack which caused her death. The screen funnyman went through three trials but wasn't convicted; his final jury said there wasn't a shred of proof he was guilty. Still, his movie career was ruined by the scandal and he died in 1933 at age 46. So what killed Virginia Rappe? It remains a Hollywood mystery, but theories include cystitis exacerbated by alcohol or even venereal disease.
Article continues below advertisement
William Desmond Taylor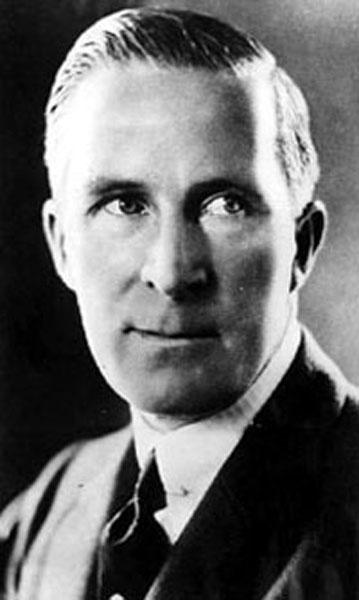 William Desmond Taylor: The American silent film director and actor was murdered on February 1, 1922 at his home in Los Angeles. Forensic investigators found Taylor, 49, had been shot at least once in the back with a small caliber pistol. The case became a media circus, with sevenpeople emerging as suspects, including actresses Mabel Normand, the last person to see Taylor alive, and Mary Miles Minter, 19, whose love letters to the director were found in his bungalow after his death. While many suspect Minter, and/or her mother, Charlotte Shelby, it was never proven and Minter, who abandoned her screen career in 1923, died in obscurity in 1984.
Thomas Ince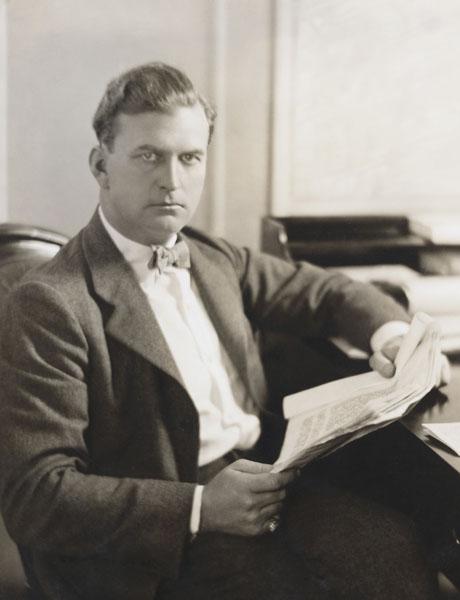 Thomas Ince: The pioneering silent film mogul, called the "Father of the Western," died on November 19, 1924, at age 42 aboard the yacht of newspaper mogul William Randolph Hearst. Although the official cause of death was heart trouble, other stories circulated that Ince had been shot by Hearst in a dispute over Hearst's mistress, actress Marion Davies. According to the rumors, Hearst, who suspected screen legend Charlie Chaplin was having an affair with Davies, found the couple in a compromising position and shot at them, with Ince accidentally taking the bullet instead of Chaplin. A second version held that Hearst mistook Ince for Chaplin and shot him while a third story said the gun fired accidentally during a struggle below deck between unidentified passengers, hitting Ince.
Article continues below advertisement
Thelma Todd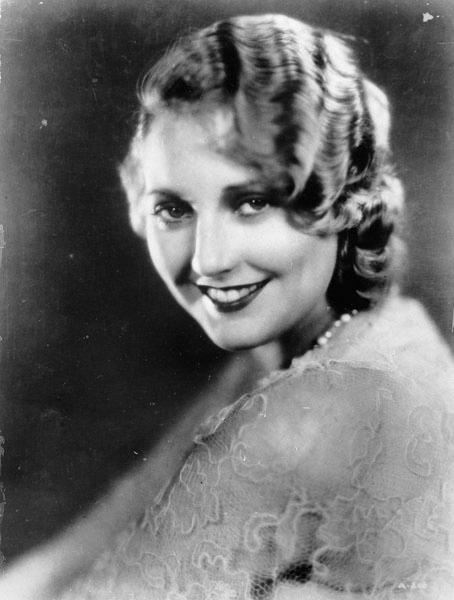 Thelma Todd: On the morning of Monday, December 16, 1935, actress Thelma Todd, 29, was found dead in her car inside the garage of Jewel Carmen, the ex-wife of Todd's lover and business partner, Roland West. Investigators said the Monkey Business star's death was caused by carbon monoxide poisoning. But her friends claimed she was in good spirits and couldn't have committed suicide—and it was also reported that earlier in the evening, Todd had had an unpleasant run-in with her ex-husband, Pat DiCicco. She had a bloody lip when her body was found. Still, cops concluded that Todd's death was accidental, the result of her either warming up the car to drive it or using the heater to keep herself warm. A grand jury probe failed to determine if Todd's death was a murder, so the case was closed by the Homicide Bureau, which listed the death as "accidental with possible suicide tendencies" even though investigators found no motive for suicide.
Article continues below advertisement
Elizabeth Short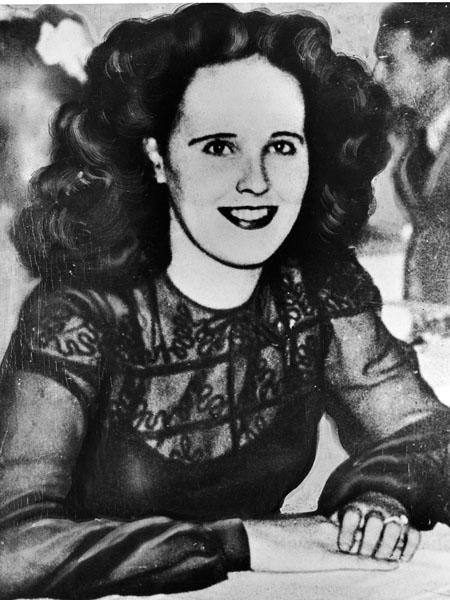 Elizabeth Short: A beautiful 22-year-old woman who was found with her body sliced in half at the waist on January 15, 1947 has come to be known for her notorious nickname, The Black Dahlia. The unsolved murder case involving Short, who sported a mane of curly black hair, has intrigued America for decades and spawned endless books, articles, and movies. The gruesome nature of the case, in which Short was found mutilated and completely drained of blood in a vacant lot in Los Angeles, resulted in sensational newspaper headlines—but no answers. One of the many misconceptions debunked by the police was that Short had been a prostitute. Despite the public's desire to know, Short's murder has never been solved.
Article continues below advertisement
Lana Turner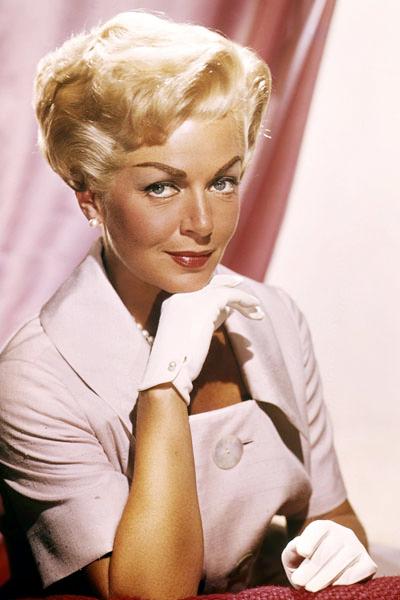 Lana Turner: On April 4, 1958, Lana Turner's daughter Cheryl Crane, 14, apparently stabbed to death the screen legend's boyfriend, JohnnyStompanato, with a kitchen knife. The inquest into the fatal stabbing resulted in a media firestorm, with both Turner and gangster Mickey Cohen testifying before 120 journalists filling the courtroom's 160 seats. Stompanato was an alleged blackmailer and abusive boyfriend to Peyton Place star Turner. Crane was found guilty of justifiablehomicide because she allegedly stabbed Stompanato to protect her mother from him. But rumors have persisted that Turner had murdered Stompanato herself and let her teen daughter be blamed,even though Crane, now 69, insisted she killed him in a 1988 memoir.
Article continues below advertisement
George Reeves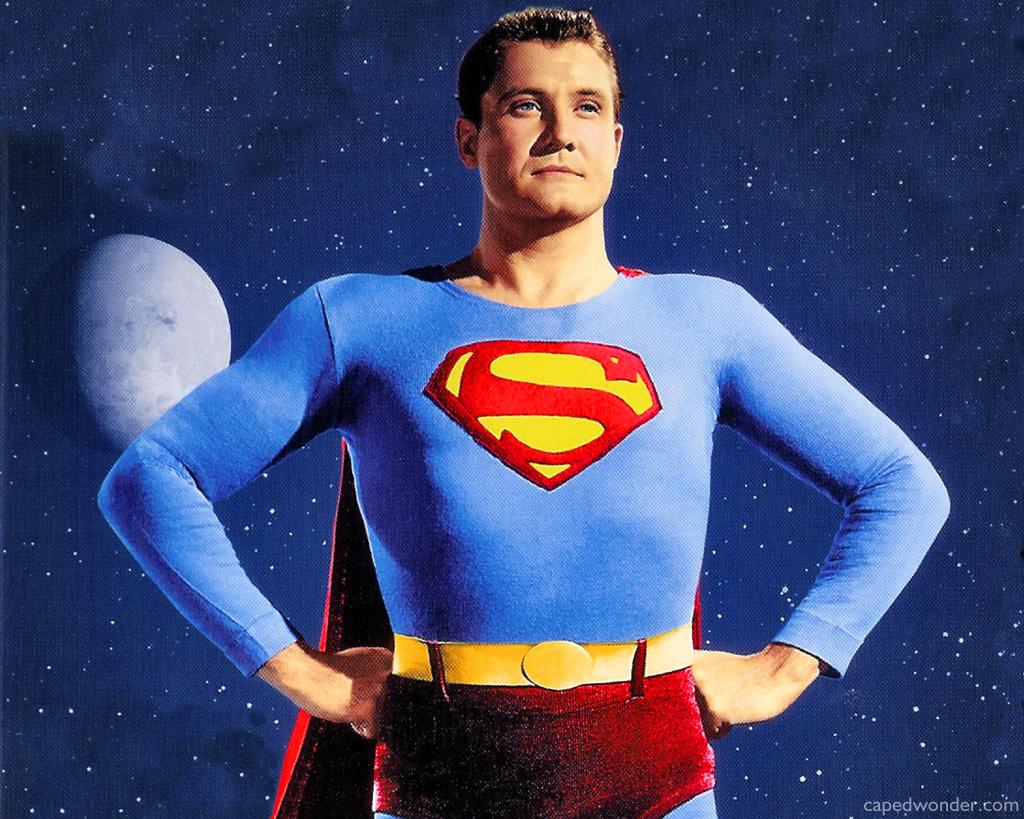 George Reeves: The 1950s TV star of Adventures of Superman was no Man of Steel like the new movie version of the superhero. In fact, Reeves suffered financial problems once his series ended and he wanted to continue his lavish Hollywood lifestyle. On June 16, 1959 between 1:30 and 2 a.m., Reeves reportedly shot himself in the head in the upstairs bedroom of his Los Angeles home, while his fiancée, playwrightLeonore Lemmon, and friends were partying downstairs. Police reports at thetime said that Reeves, 45, was depressed because he wasn't getting work, but his mother refused to believe Reeves would kill himself. Some have speculated he was murdered over his relationship with married ex-showgirl Toni Mannix,wife of MGM honcho Eddie Mannix. The 2006 Ben Affleck film Hollywoodland even pursued that angle.
Article continues below advertisement
Marilyn Monroe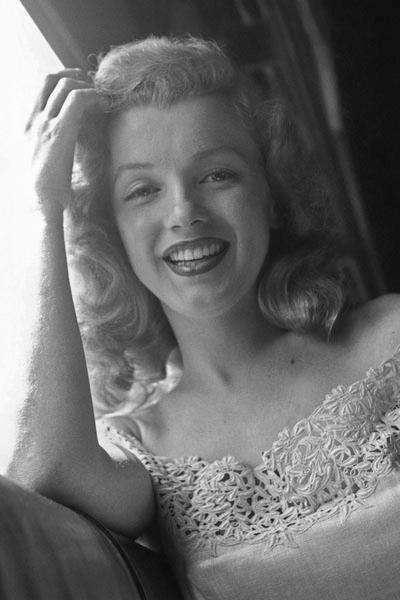 Marilyn Monroe: The movie sex symbol's sudden death at her Brentwood, California home was officially ruled a suicide after she overdosed on sleeping pills on August 5, 1962, but there has always been speculation surrounding the events of her death after reports circulated that many items were removed from her house. Wild theories have included murder by the mafia because of Monroe's alleged affairs with President John F. Kennedy and his brother Robert, with JFK and Bobby possibly orchestrating the murder themselves because she threatened to reveal her sexual involvement with the politicians. Others think the 36-year-old Some Like It Hot star suffered an accidental drug overdose instead of committing suicide.
Article continues below advertisement
Bruce Lee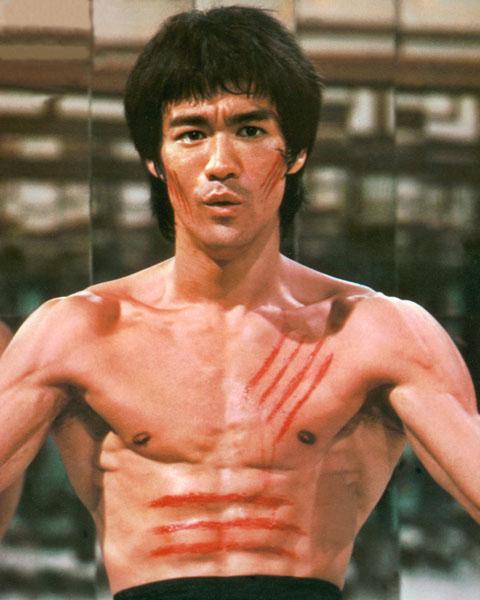 Bruce Lee: The martial arts legend became a household name after his performance as Kato in The Green Hornet TV series. On July 20, 1973, days before the release of his movie, Enter the Dragon, Lee, 32, met with producer Raymond Chow to talk about a new project, Game of Death. The two then drove over to the home of Lee's friend, Taiwanese actress Betty Ting Pei. When Lee complained of a headache, Pei allegedly gave him an Equagesic—a combination of aspirin and a muscle relaxant. Lee reportedly decided to take a nap, but never woke up. The only substance found in the actor's autopsy was Equagesic and it was later ruled that he died due to a hypersensitivity to the muscle relaxant in the drug. However, many conspiracy theorists claim that Lee was murdered, possibly from a martial arts death strike.
Article continues below advertisement
Bob Crane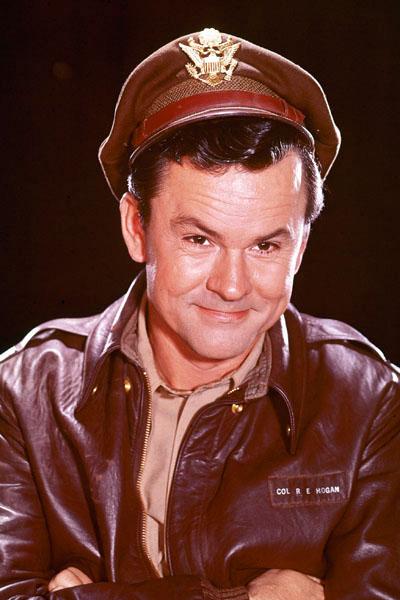 Bob Crane: TV's Hogan's Heroes star and his friend John Carpenter made a collection of videos of the actor's sexual encounters. After Crane, 49, was found bludgeoned to death on June 29, 1978 with what was believed to be a tripod, the police suspected Carpenter. But the video expert wasn't charged with Crane's murder until years later, in 1994. Carpenter was acquitted with jury members commenting that there was insufficient evidence. Four years later, Carpenter died of a heart attack, with many people still believing he was guilty but some calling the crime an unsolved mystery.
Article continues below advertisement
Natalie Wood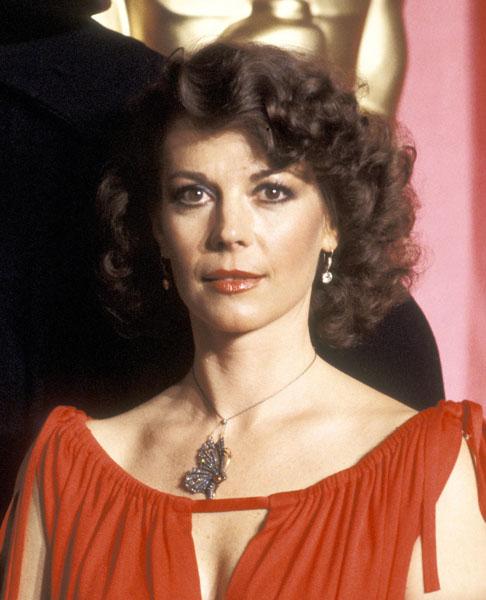 Natalie Wood: The actress' November 29, 1981 yacht trip off Catalina Island with her husband Robert Wagner and her Brainstorm co-star Christopher Walken turned into tragedy. After a night ofpartying, Wagner and Walken got into an argument on the boat, and Wood went to bed. According to Wagner's account, when he went to say goodnight to his wife, she was missing. Hours later, Wood, 43, was found floating dead in the water. Although her death was ruled an accidental drowning, cops reopened the case in November 2011 after the boat captain, Dennis Davern, claimed to NBC News that the fight between Wagner and Walken was what actually led to her death. After a nine month investigation, Wood's cause of death was changed from accidental drowning to "drowning and other undetermined factors." This January, the LA County Coroner's office stated some bruises on Woods' body might or might not have happened before she went into the water, still leaving more questions than answers.
Article continues below advertisement
Jack Nance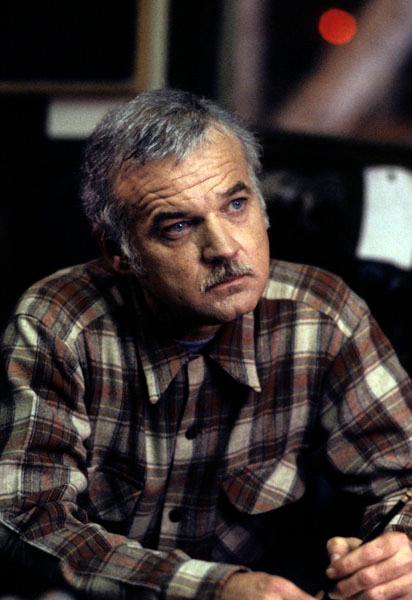 Jack Nance: The star of David Lynch's Eraserhead died alone in his apartment in South Pasadena, California on December 30, 1996 under mysterious circumstances. Nance told friends the day before that he had been punched in the head and knocked to the ground during a fight with two men at a donut shop. He went home complaining of a headache and he passed away from a subdural hematoma caused by blunt force trauma the next day. But because Nance was also legally drunk at the time of his death, another theory is he had hurt himself in a drunken stupor. It was a dramatic ending to an already bizarre life—the actor, a regular in David Lynch projects, was devastated in 1991 when his porn star wife, Kelly Jean Van Dyke, committed suicide by hanging herself.
Article continues below advertisement
Biggie Smalls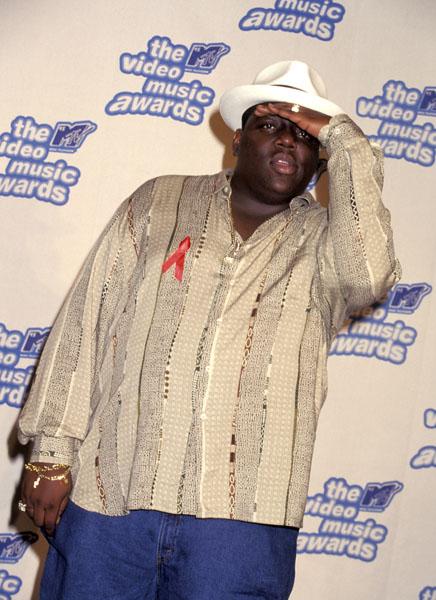 Biggie Smalls: Biggie, also known as The Notorious B.I.G., was born Christopher George Latore Wallace. The famed rapper, 24, was killed by an unknown killer in a March 9, 1997 drive-by shooting in Los Angeles. Biggie's assailant was allegedly an African American man dressed in a blue suit and bow tie who was driving a Chevrolet Impala SS. According to witnesses, the man drew a pistol and fired with four bullets hitting Biggie. Many believed Wallace's murder was related to that of fellow rapper Tupac Shakur, who died on September 25, 1996 in a drive-by shooting in Las Vegas. However, the LAPD has never solved Biggie's murder and finally released his autopsy in Dec. 2012, hoping it would shed more light on the case. When Biggie's lawyer criticized the move, the LAPD apologized to his family.