Evander Holyfield: Homosexuality 'Is A Choice,' Can Be 'Fixed'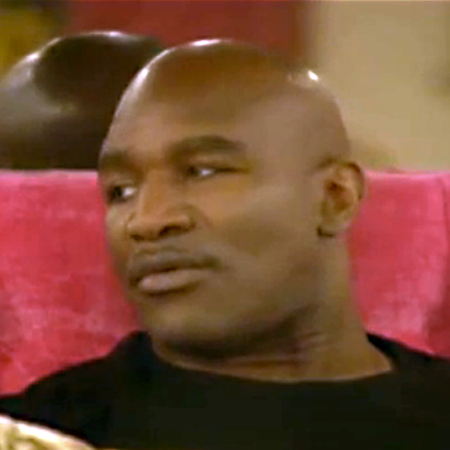 Just weeks after an anti-gay Duck Dynasty scandal caused a flurry of pointed reactions from both sides, boxer Evander Holyfield kickstarted his own same sex scandal on UK Celebrity Big Brother Sunday, comparing being gay to being handicapped, and saying he believes it's a condition that can be fixed.
The incident unfolded when castmate Luisa Zissman asked Holyfield, 51, if there were gay people involved in sport of boxing, saying it's "normal" in this day and age to be open about one's sexual preferences. Holyfield said while he's sure there are closeted boxers, he believes that homosexuality "ain't normal."
Article continues below advertisement
He then launched into an extended rant about how one's sexuality can be fixed.
"If you were born and your leg were turned this way, what would you do? You go to the doctor and get it fixed back right? All I'm trying to tell you, you know how handicapped people are born? You can't say because they are born that way you can't move that."
Holyfield, who said one's sexuality "is a choice," subsequently spoke about his eyebrow-raising comments with the show's producers, who told him to tone it down.
The show later issued a statement regarding the boxer's statements, saying, "Following Evander Holyfield's comments about his personal views of homosexuality last night, Big Brother spoke to him in the diary room.
"Evander was told that his views weren't shared by a large section of society and that expressing those views and the language he used could be seen as extremely offensive to many people. He was warned to think carefully about repeating them. Evander understood and accepted this. The producers of Big Brother will continue to monitor this and will take further appropriate action should a similar matter arise again."