Dramatic Video: The Moment Police Rushed Cleveland Kidnap House & Rescued Victims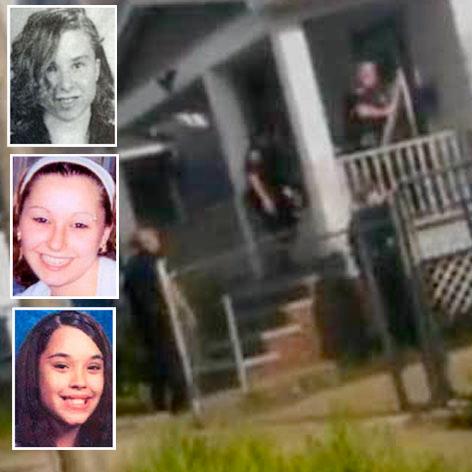 It is an unforgettable moment.
It is the moment when Cleveland police officers swarm Ariel Castro's house of horrors at 2207 Seymour Avenue and bring a close to a decade of torture and rape for Amanda Berry, Gina DeJesus and Michelle Knight.
And it is caught on video, which you can watch here on RadarOnline.com.
Jasmina Baldrich shot the video on her cell phone, and at least six police officers are seen outside the home, with two more rushing toward the scene on May 6.
Article continues below advertisement
You can clearly see police push open the door and enter the home, a moment Baldrich told fox8.com she will never forget.
"Maybe it was meant for us to see, because everybody doesn't get to see somebody get saved, especially after ten years," she told the station.
Baldrich saw a police car behind her and thought she was being pulled over. Instead she got a ticket to witness a dramatic rescue beyond compare.
Berry had already run out of the house, assisted by a neighbor, and called 911. Officers quickly realized they were in an extraordinary situation.
"Amanda was talking to a cop and I saw tears fall from her face and it just broke my heart," Baldrich said, according to the Fox station.
When police stormed the house they first went into the basement with guns drawn. DeJesus and Knight were upstairs and police called out and quickly found them, with Knight practically falling into the arms of one officer.
Article continues below advertisement
The video shows the moment the police enter the home to rescue the two women, a moment that changed everyone's lives forever.
"Gina's mom came and gave the detective a hug and they both started crying," Baldrich told the Fox station.
PHOTOS FROM ANOTHER SHOCKING CRIME: Inside The Home Where Jaycee Dugard Was Held Captive
Unfortunately the battery on her cell phone died before she could record more footage. But she witnessed the event of a lifetime.