'I Am A Predator': The Twisted Letter Ariel Castro Wrote About His Cleveland Kidnap Victims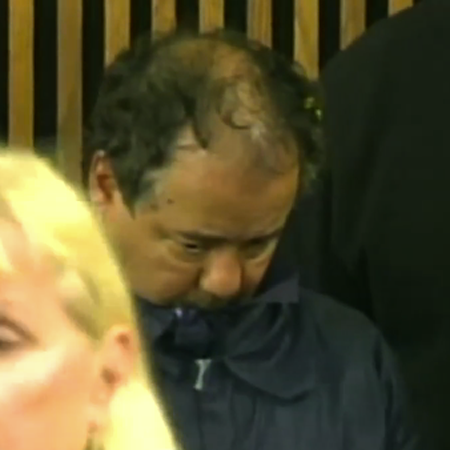 "I am a sexual predator. I need help."
Those chilling words were written by Ariel Castro, the man charged with kidnapping and raping three women, imprisoning them in his Cleveland house for a decade.
After neighbors helped free Amanda Berry, Michelle Knight and Gina DeJesus, cops found a letter written by Castro as they searched the house of horrors at 2207 Seymour Avenue.
"They are here against their will because they made a mistake of getting in a car with a total stranger," Castro wrote, according to reporter Scott Taylor of WOIO-TV in Cleveland. Taylor obtained a copy of the letter, which was written in 2004.
Article continues below advertisement
"I don't know why I kept looking for another. I already had 2 in my possession," he wrote about the kidnappings.
Castro abducted Berry and DeJesus when they were teenagers. Knight was 20. He lured all of them into his vehicle and then chained them in his basement until he broke their spirits.
Berry gave birth during her time in captivity and Knight got pregnant several times, miscarrying as Castro punched her in the stomach and beat her viciously.
Article continues below advertisement
At some point Castro wrote about possibly killing himself and that he would "give all the money I saved to my victims," according to WOIO.
The station also reported that he was surprised at how young DeJesus was. Castro also wrote that he treated the women well, and later he wrote that he was sick, according to the report.
Despite his heinous actions, Castro said he he "had no feeling for the bad things he has done," Taylor reported.
Details from the police report reveal the women were chained in the basement and eventually allowed upstairs, kept in separate rooms. Still, they grew to knew each other and Knight delivered Berry's baby in an inflatable plastic swimming pool.
Castro told Knight he would kill her if the baby died and Knight heroically gave the just-born baby mouth-to-mouth when the infant girl stopped breathing.
Another disturbing detail was revealed by a cousin of DeJesus who told the New York Times that Castro would get his victims a cake on the anniversary of their abductions.
SHOCKING PHOTOS: Elizabeth Smart Evidence In Kidnapping Case
According to the Times: "He would celebrate their abduction day as their new birthday," the cousin said.
Those twisted new details offer a small glimpse into the mind of the man behind a decade of hell for the now-rescued women. DeJesus and Berry have returned home with relatives while Knight remained in the hospital.
Castro's two brothers had been arrested earlier but authorities say they had nothing to do with the kidnapping and rape and they are facing no related charges.