Crocodile Dundee Star Paul Hogan Claims Financial Advisor Stole $34 Million From Hidden Bank Account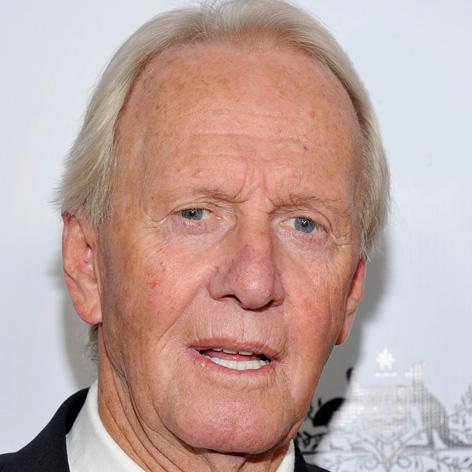 Crocodile Dundee star Paul Hogan is desperately trying to track down millions of dollars that have gone missing from a hidden overseas bank account.
The 80s action star is struggling to recover $34 million held in a Swiss bank account since the funds were allegedly misappropriated by financial advisory firm Strachhans, reported TheHuffingtonPost.com.
The money was hidden in the offshore account as a tax haven, but now Hogan's sneaky cost-cutting has backfired and he is blaming his tax adviser, Philip Egglishaw. There is already an international warrant out for the ''bowler hat Englishman,'' who is the alleged mastermind behind Australia's biggest tax evasion scheme.
Article continues below advertisement
Comic Sinbad Loses Home Over Tax Debt
Just like in the iconic comedy franchise, the Australian hero is not backing down and his advisers are taking legal action in the US alleging Egglishaw has ''absconded with or spent all'' of Hogan's millions, according to documents filed in the Californian District court by his representative, Schuyler ''Sky'' Moore.
''The actions of Egglishaw have now crossed the boundary of legality, and he is now engaging in criminal fraud, theft, and breach of fiduciary duty, and you are now directly aiding and abetting his criminal actions,'' wrote entertainment lawyer Moore in an e-mail to Egglishaw's lawyer in Geneva last October, according to the Sydney Morning Herald.
Strachhans – the firms for which Egglishaw is a partner - is linked to the biggest tax evasion scheme in Australia, which has been investigated since 2005, and the British financier's partner is currently serving two and a half years in prison after pleading guilty to conspiring to defraud the Australian government.
This is also not the first time the 73-year-old star from Down Under has had a face-off with the taxman, as he previously owed $150 million in taxes and penalties to the government and was held in the country in 2010 after returning home for his mother's funeral until he could pay off the debt.
Hogan was catapulted to fame in the 1986 outback-inspired comedy Crocodile Dundee, which cost $10 million to make but earned more than $325 million in the worldwide box office, according to Forbes, and was followed by two sequels.