Exclusive
Daryl Hannah Owes $62,622 In Unpaid Taxes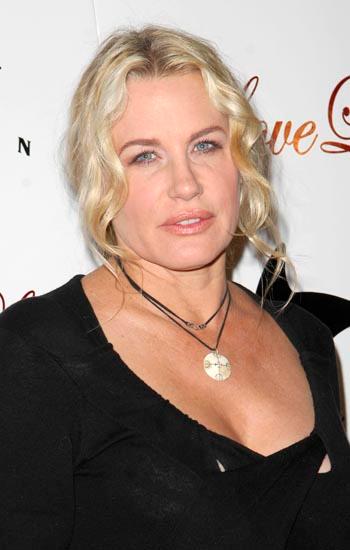 Daryl Hannah is making a splash but in all the wrong ways. RadarOnline.com can report the 50-year-old has the IRS on her tail over a $62,622 unpaid tax bill.
The actress is worth more than $15 million, but according to The Detroit News she has fallen badly behind with her taxes.
The state of California reportedly filed a lien against Hannah on March 24 2011 with the Los Angeles County Recorder Of Deeds.
Article continues below advertisement
But despite the hefty sum, her manager, Chuck Binder, isn't concerned for his client and has just booked her for a new project.
"I just made a deal for her," he said. "So whatever kind of things that are owed, if she does owe, will get cleaned up next week."
Hannah isn't the only celebrity to have a tax tiff.
Wesley Snipes was sentenced to three years behind bars for tax fraud, Nicholas Cage owes a reported $14 million to the IRS and Burt Reynolds owed the California government $225,000.