Twice Married Clive Davis Drops Bisexual Bombshell: I've Dated Men Since 1985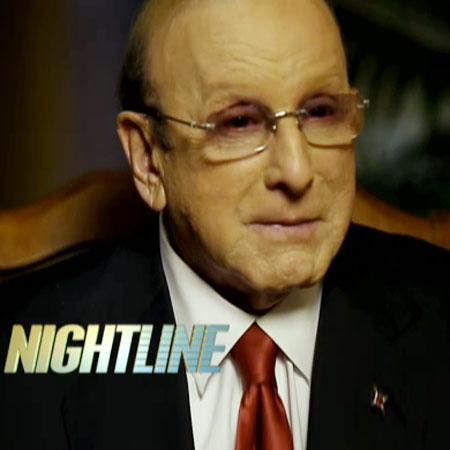 In his new book The Sound Track of My Life, music mogul Clive Davis reveals that he's bisexual, and has been in long-term relationships with men since 1985.
"For over 50 years, I never had sex with a male," said Davis, who's worked with artists such as Jennifer Hudson, Kelly Clarkson, Alicia Keys, and most famously, the late Whitney Houston.
Davis, who was twice married, said he did not even think about men in a romantic capacity until his fifties.
Article continues below advertisement
"It wasn't repressed -- I had very good sexual relationships with women," the Grammy-winning producer told ABC. "Never for me … this very maligned and misunderstood subject of bisexuality came up."
Watch the video on RadarOnline.com
In his tome, Davis, who's currently the chief creative officer for Sony Music Entertainment, said he was involved in a 13-year relationship with a doctor, and a 7-year relationship with another man. (He did not name them so as to protect their privacy.)