'It's Obscene!' Whitney Houston's Mom Cissy Slams Clive Davis' Invitation To Attend His Annual Pre-Grammy Party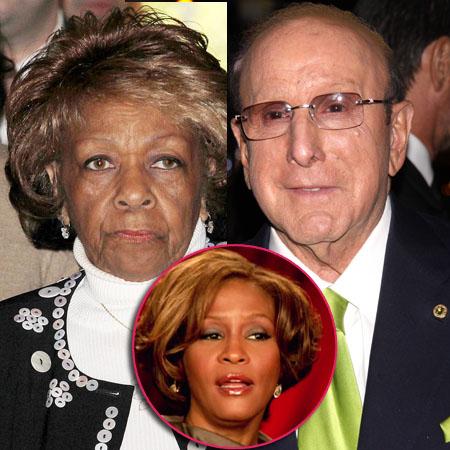 Whitney Houston's mother Cissy is slamming music mogul Clive Davis for inviting her to his annual pre-Grammy party this Saturday –that's the party her late daughter was supposed to attend the day she died on February 11, 2012.
"I got an invitation to the party, which is the most obscene thing," Whitney's mother Cissy, 79, told Access Hollywood at the official unveiling of Whitney's waxwork figures in New York on Thursday.
Article continues below advertisement
"I don't know why they would want me to come to the party in which she died, you know? Unheard of.
"I guess maybe he just sent me a copy for remembrance sake," said Cissy, who recently released a memoir, Remembering Whitney, much to the disgust of Whitney's daughter Bobbi Kristina Brown.
Davis, the 80-year-old founder and former president of Arista Records, discovered Whitney when she was just 20 and acted as a mentor throughout her storied career.
In addition to Cissy, another members of the Houston family were also invited to attend Davis' star-studded bash held at the Beverly Hilton Hotel.
Despite Cissy's outrage, the late I Will Always Love You singer's brother Gary Houston and sister-in-law Pat apparently disagree with her decision not to attend the gala.
"Clive was such an important part of Whitney's life. I mean, that was her industry father and he really, really was," Pat told Entertainment Tonight.
"My husband and I will definitely be there this weekend to support Clive. Absolutely."
As RadarOnline.com previously reported, Houston was found dead in the bathtub of her suite at the Beverly Hilton Hotel. The official cause of death was ruled as "drowning and effects of atherosclerotic heart disease and cocaine use." She was 48.
The 55TH Annual Grammy Awards will be held this Sunday, February 10 and will be televised at 8 pm / 7 pm Central on CBS.