10 Must-Know Items About Rescue Of Cleveland Trio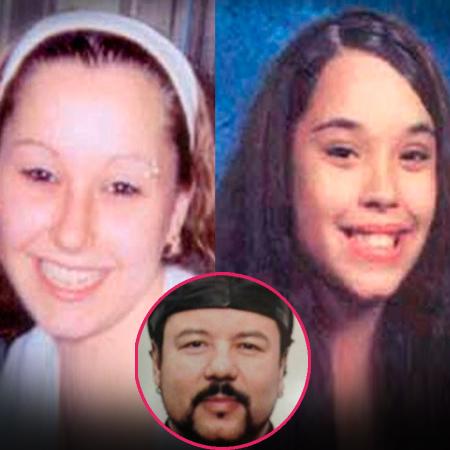 Article continues below advertisement
"As of this morning, they have been released," hospital spokeswoman Tina Shaerban Arundel said in a statement. "We join the community in celebrating the safe return of these three women."
Knight -- long thought to have been a runaway, the Cleveland Plain-Dealer reported -- had been missing 11 years (since Aug. 23, 2002), Berry 10 (April 21, 2003), and DeJesus nine (April 2, 2004).
radar_embed service=5min.com src="http://pshared.5min.com/Scripts/PlayerSeed.js?sid=1126&width=570&height=351&playList=517771711&sequential=1&shuffle=0"
2. The Three Suspects
Police, in their news conference Tuesday, said the three men in custody are: Ariel Castro, 52; Pedro Castro, 54; and Onil Castro, 50, all brothers.
Ariel Castro is the owner of the home where the women were recovered from, and was taken into custody at a McDonald's after the women were freed. He reportedly had been working as a Cleveland Municipal School District bus driver until this past November. His uncle, Juan, told CNN that he and his brothers received a hefty inheritance when their father passed away.
Article continues below advertisement
On his Facebook page, the goateed man ironically foreshadowed Monday's events, writing on May 2, "Miracles really do happen, God is good :)"
Neighbor Charles Ramsey, who helped Berry get free, said he's spent some time with Castro in the year he's lived in the neighborhood.
"I barbecue with this dude, we eat ribs and what not and listen to salsa music," Ramsey recalled. "Not a clue that that girl was in that house or that anyone else was in there with. He just comes out to his backyard, plays with the dogs, tinkering with his cars and motorcycles and goes back in the house.
"He's somebody you look and then you look away because he's just doing normal stuff. You got some big testicles to pull this one off because we see this guy every day."
youtube
3. Chains Found Hanging From Ceiling In Home
In a disturbing hint of what horrors the captured women may have endured, chains were found hanging from the ceiling in one room, according to multiple reports. And Angel Cordero, who helped free Berry, told RadarOnline.com on Tuesday that her first words to him were, "He had us locked up for ten years. He locked us in the basement with chains."
Article continues below advertisement
Police told a reporter for newsnet5.com that "chains and bondage" were found in the basement of the home.
4. Ironic Twist
Castro's son Ariel "Anthony" Castro, 31, wrote a newspaper story for the Cleveland Plain Press in 2004 about Gina DeJesus' disappearance during his time studying journalism student at Bowling Green State University.
Contacted Monday, Anthony said, "This is beyond comprehension ... I'm truly stunned right now."
5. Tragedy In Triumph
Berry's mother Louwana Miller passed away in March 2006 after a lengthy hospital stay due to pancreatitis. Family and friends health said the mother's health quickly deteriorated in the years after her daughter's disappearance, and councilwoman Dona Brady, who spent time with Louwana searching for her missing child, said the woman "literally died of a broken heart."
SHOCKING PHOTOS: Elizabeth Smart Evidence In Kidnapping Case
Article continues below advertisement
6. Missed Opportunity?
In January 2004, Castro was investigated for leaving a child in the school bus. Officials went to the property, knocked on his door, but no one answered, so they left. Police said they had no evidence to charge Castro with at the time, and that he showed no criminal intent in the incident.
The cops paid anther visit to Castro's home in 2000, Public Safety Director Martin Flask said, adding that the suspect had alerted them to a street fight that was going on nearby.
7. House In Foreclosure
The home in which officials said the women were held captive in has been is in foreclosure, according to the Cuyahoga County Auditor's website. Ariel Castro owes $2,501 for back real estate taxes from 2010 until 2012, the website said. He originally bought the four bedroom, one bathroom home April 25, 1992 for $12,000, records show.
youtube
8. Global Attention
The unlikely series of events has made worldwide news, with hashtags such as #MiracleInCLE, #AmandaBerry, #GinaDeJesus and #MicheleKnight all making the trending topics roll call early Tuesday.
Article continues below advertisement
CNN personalities Anderson Cooper and Piers Morgan both tweeted about the ongoing developments as the story broke, with Morgan calling the story "truly astonishing," and labeling Ramsey -- the man who helped free Berry from captivity -- a hero.
9. Suspects' Uncle Reacts
Juan Castro, the uncle of the suspects, told CNN he hadn't spoken with the men in five or six years, and said none of his nephews gave any indication something fishy was going on.
"Everybody's surprised with what's happening," Juan said. Asked what he would say to his nephews at this time, the grocer, who's spent more than 40 years in the community, said, "What can I say? Shame on you."
He continued, "We are a large family … we never expected something like this," adding he has "divided" feelings about the situation — joy over the recovery of the missing women, and shame that his relatives are linked to their disappearance.
Article continues below advertisement
"I'm sorry for the other girls' mother who passed four years ago," he said. "I understand she died of a broken heart … I apologize one of my family members had something to do with it."
Watch the video on RadarOnline.com
10. Fateful Flashbacks
Monday's recovery brings obvious comparisons to a number of kidnapping cases in which the victims eventually escaped their captors — a rarity, according to ABC News, which said 0.04 percent of all cases end as such. Among the most famous include Jaycee Lee Dugard, who was kidnapped at 11 in 1991 until she was rescued 18 years later with two daughters fathered by her captor; and Elizabeth Smart, who was kidnapped in 2002 and rescued nine months later.
In the video below DeJesus' aunt reacts to the good news and says Gina recognized family members.