Death Penalty Furor Fallout: White House Condemns Incident, Calling It Inhumane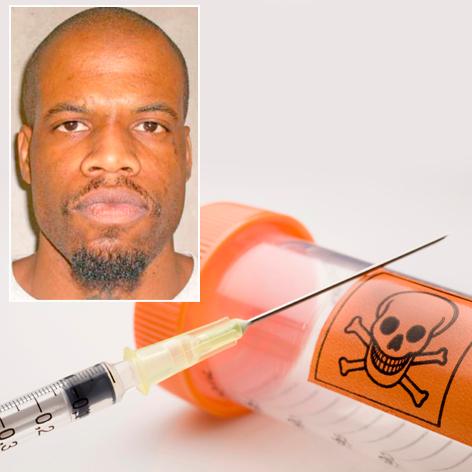 The White House on Wednesday castigated the execution of Oklahoma death row inmate Clayton Lockett -- after the injection method employed produced a gruesome result that left the man wildly suffering in his final 10 minutes as a crowd of onlookers stood aghast -- saying the execution was not up to the country's standards of humanity.
Jay Carney, the White House spokesman, said on behalf of President Barack Obama that while he believed Lockett's offenses — he fatally shot a 19-year-old woman, then stood idly by as she was buried alive — merited the death penalty, the commander-in-chief doesn't consider it an effective crime deterrent, in general.
Article continues below advertisement
As we previously reported, Lockett, who sued the state after he was earmarked for a new tri-injection method officials were debuting — clenched his teeth, groaned, tried to talk, and writhed after the first injection.
Watch the video on RadarOnline.com
Department of Corrections authorities, seeing the gruesome results unfolding, called off the execution, but Lockett suffered a fatal heart attack shortly thereafter.