Christie Brinkley Denies Daughter Alexa Joel Had Multiple Plastic Surgeries, Says She's 'Blossomed So Stunningly'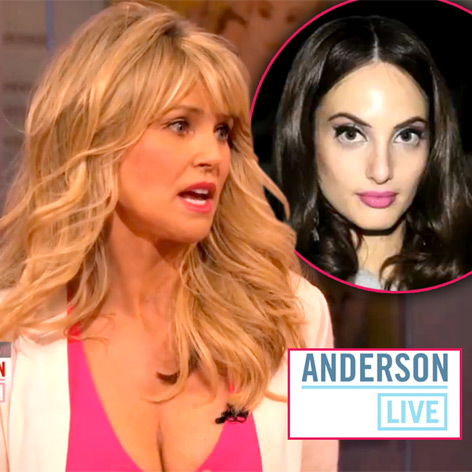 Christie Brinkley tells Anderson Cooper Thursday that rumors of her daughter Alexa Ray Joel's multiple plastic surgeries are totally false, as the 27-year-old's looks have "blossomed so stunningly" without the ongoing help of a doctor's scalpel.
Anderson asked The Uptown Girl about how she's taken to Facebook to defend Alexa, her daughter with iconic musician Billy Joel, after years of media scrutiny to the tune of, "She looks like the father, she sounds like the mother."
Article continues below advertisement
"I thought, 'No, you know what it's time to speak up not to let things roll off your back,'" Christie told Cooper.
Brinkley -- claiming it bothers her "as a human that our society has gotten to this level" in obsessing over people's looks -- called Alexa "a late bloomer," and ripped media outlets for speculating she's gone overboard with the surgeries.
"She's stepping out into the world, she's doing things and now her critics can't even accept it -- it's like, 'Oh she's too beautiful, she bought it all, it's all plastic surgery,'" she said.
Christie said Alexa's so-called adventures under the knife have been limited to "a little tweak of her nose," calling the rhinoplasty "the only thing she's ever done."
She said rumors Alexa's had breast implants are misguided, as she's just been wearing more risque clothes.
Watch the video on RadarOnline.com
"She happens to be endowed very generously and in last week, all of a sudden … there's a v-neck, now you see the cleavage," Christie said. "Suddenly, there it is, 'She's had all this work done.'
"She's totally natural, look at her."
Alexa's personal turmoil has made headlines the past few years, from a 2009 hospitalization after an overdose of sleeping pills, to her 2011 admission she acquired the human papilloma virus from an ex-lover.