Country Singer Chely Wright Is Pregnant With Identical Twin Boys!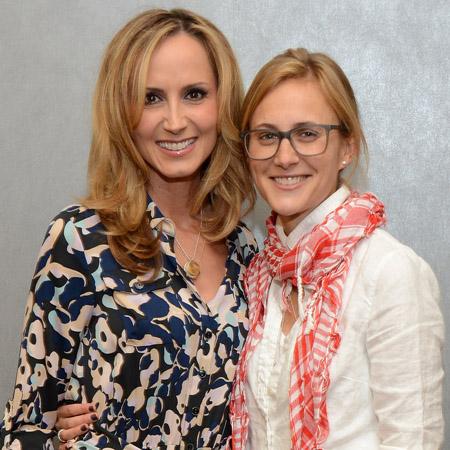 Country singer Chely Wright has let the proverbial cat (or babies) out of the bag – she's pregnant with identical twin boys!
Wright was gently prodded into revealing the gender of her babies during an appearance Thursday night on Current TV's Say Anything with guest host, noted Hollywood publicist and pal Howard Bragman, who was filling in for Joy Behar.
During the interview, the Single White Female singer said she's "excited" that she's already gained 30 lbs. and joked most of it was from eating French fries, which she snacked on during the interview, courtesy of Bragman. Speaking of the twins, she said, "They're healthy babies. They're getting fat, thanks to my help. Everything looks good."
Article continues below advertisement
Wright said she's due in July, but with this sort of pregnancy, the twins will be delivered in June.
She and her wife, Lauren Blizter-Wright, announced in late January that they were expecting identical twins, but they had planned to keep the babies' gender private.
Wright, 42, married Blitzer, 31, the Director of Marketing at Sony Music Entertainment, in August 2011.
Joy Behar's Say Anything airs Mondays through Thursday nights at 9e/6p on Current TV.