'She's My Sister,' Cate Edwards Says John Edwards' Love Child Is A 'Sweet, Innocent, Little Girl'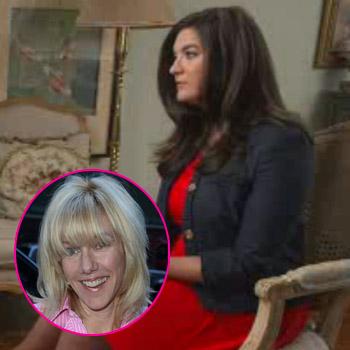 Cate Edwards has opened up about her half-sister Frances Quinn – the 5-year-old who was at the center of her father's fall from grace.
And the daughter of former presidential candidate John Edwards says she loves the little girl who is the result of her dad's affair with videographer Rielle Hunter.
Asked if she is able to have a relationship with the child, Cate, 31, told TODAY. "Well, I mean yeah. She's my sister.
Article continues below advertisement
"And she's just a really sweet, innocent little girl. Yeah, I certainly think of her as part of our family."
In the interview that aired on Friday, Cate also spoke to Savannah Guthrie about her relationship with her father's mistress, Rielle.
Asked if she had met the woman who was the videographer during her father's 2008 bid for the White House, she said: "I have, a long time ago, early in the campaign."
She also admitted that she doesn't spend a lot of time thinking about Rielle who wrote the tell-all book, What Really Happened: John Edwards, Our Daughter, and Me.
The eldest daughter of John and Elizabeth Edwards just smiled and said: "That's correct."
She also admitted she was mad about the disparaging things the 49-year-old had to say about her mother who died of breast cancer in 2010.
She said: "Yeah, of course! I mean, I just thought it was a poor choice, I guess, is all I can say."
Last year Cate publicly supported her father when he went on trial facing charges that he used campaign funds to cover up his extramarital affair.
"It's not that complicated," she said about being by her father's side. "I love my family and I'm loyal to them and I care about them and their pain is my pain and that's as complicated as it gets."
Visit NBCNews.com for breaking news, world news, and news about the economy