Cat Plays 'Shell Game' With Owner – And Keeps Winning In Amazing Viral Video!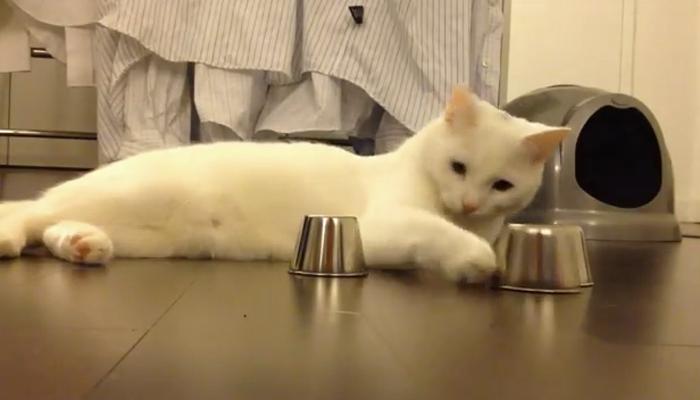 Meet Kido, the feline who puts the cat in "cat-like reflexes."
In a new YouTube video sure to go viral, Kido's owner plays a shell game with him, quickly shuffling three to four metal shells around, under one of which, there is a bell.
In every instance, Kido keeps a fierce glance -- shall we call it, the Eye of the Tiger? -- on the shell, then guesses correctly. (And it's not that easy … we tried.)
Watch the video on RadarOnline.com
Article continues below advertisement
According to the cat's owner, "Kido was abandoned twice by two different families due to various reasons in the first 6 months of his life … I hope all homeless animals can find their forever loving home."
Now they just have to teach him how to count cards!
youtube