'Casey, Did You Get Away With Murder?' Anthony Hounded By Reporter As She Enters Court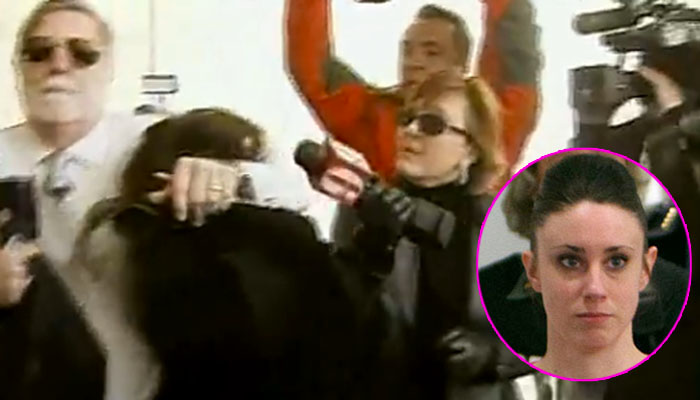 Casey Anthony was clearly rattled during her dramatic entrance into a Tampa courthouse on Monday morning and RadarOnline.com has video of WFTV reporter Kathi Belich shouting at her asking if she got away with murder.
"Casey, did you get away with murder?" Belich repeatedly asks the Tot Mom, 26, as she cowers with her attorney Cheney Mason rushing into court. "Did you get away with murder?"
Casey was acquitted of murdering her daughter Caylee Marie Anthony in July 2011, a verdict that shocked the nation.
Article continues below advertisement
Kathy chases after Casey and continues her barrage of questions, asking Casey: "Do you think you'd be better off if you pay the price?"
After Casey entered the courthouse she seems to be flustered as she attends her first public hearing since the acquittal.
Stay with RadarOnline.com for updates about Casey's hearing.