Kris Jenner's Emotional Confession On 'I Am Cait' Finale: 'I Miss Bruce' PLUS Caitlyn's Family Ditches Her Celeb-Studded Renaming Ceremony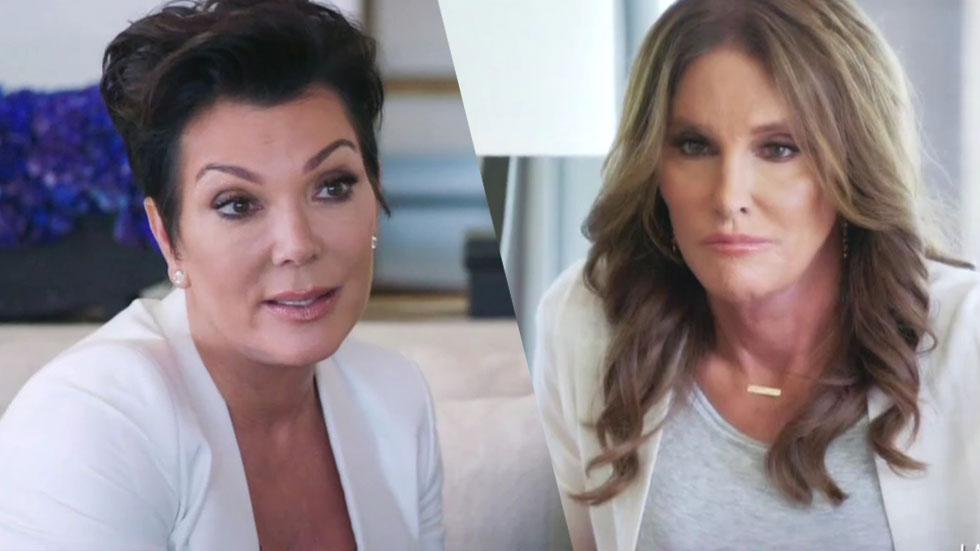 After weeks of waiting, fans finally got to experience the onscreen showdown between Caitlyn and Kris Jenner— and the bitter exes didn't disappoint.
On the I Am Cait finale, the Kardashian momager, 59, threw daggers at her former spouse of 25 years while sitting down at the 65-year-old Olympian's Malibu home.
First, she slammed her for her scathing remarks in the infamous Vanity Fair article, in which Caitlyn accused Kris of mistreatment and called their marriage a "distraction."
Article continues below advertisement
"I felt thrown under the bridge," Kris began. "I feel like I really was blindsided in a lot of ways, and it got to me so bad that I didn't want to communicate with you."
She went on to defend her behavior during their relationship.
"The marriage was f***ing amazing and I worked really hard," she snapped. "I took care of you for decades."
Caitlyn went on to air her grievances, and admitted it was a "slap in the face" when Kris neglected to invite her to their 18-year-old daughter Kylie's high school graduation.
When Kris told Caitlyn the magazine article "literally killed" her, the trans icon claimed she and others were "overreacting."
"What did I say that was so terrible?" she demanded.
In a shocking turn, an emotional Kris finally took a more vulnerable approach.
"You were so happy and excited with your new life, which is amazing, but some days, some days are just hard," she explained through tears. "I know you say you haven't gone anywhere...but sometimes they just miss having Bruce around. We all do."
Article continues below advertisement
After the tense confrontation, Caitlyn refocused her energy into a new task— throwing a swanky renaming ceremony to celebrate her official transition into a new female identity.
When the moment finally arrived, a beaming Caitlyn sat with her new trans gal pals, including Candis Cayne, Jennifer Finney Boylan and Chandi Moore, as trans minister Allison Dylan Robinson officiated.
Cayne sang "Amazing Grace" with some help from the Gay Men's Chorus of Los Angeles. Next, Boy George took the stage for a song of his own.
Article continues below advertisement
When Caitlyn finally stepped up to the mic, she had tears in her eyes.
"These ladies over here, all of you girls have taught you so much," she said, pointing to her new group of trans girlfriends. "Thank you for being so good to me, I feel at home and I have a family."
However, not one member of her own family by blood attended the milestone ceremony.
Caitlyn's assistant Rhonda and hair stylist Courtney cheered in the audience, but her six children, four stepchildren and ex-wives were mysteriously absent.
Fortunately, Caitlyn didn't seem bothered by the surprising no-shows.
"Thank you to all my friends who have been so gracious with their love for me," she concluded. "It has been an amazing journey."