White Hot Drama! Brandi Glanville Found Naked In Bathroom At Kyle Richards' White Party!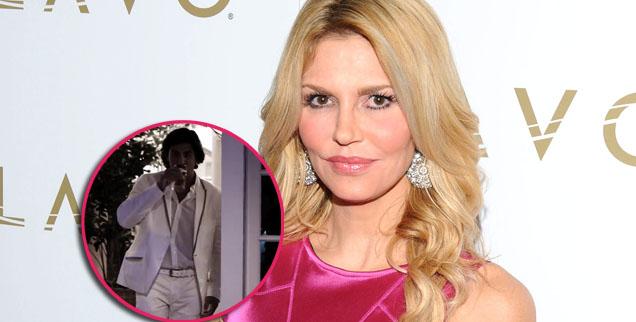 Article continues below advertisement
"Kyle did you really say that?" Faye asks her friend and then brings up the infamous sex in the bathroom event.
"Sweetheart, what happened in the bathroom in your house at the white party?" she asks a shocked Kyle.
Faye then tells the other women that Brandi "was found in the bathroom with not a lot of clothes on. Actually in the bathroom of a child's room which I thought was…" and Camille Grammer says "inappropriate."
In a flashback to the party, Brandi tells Kyle that her "boyfriend" is at the party, and "he's got a sexy gap in his teeth that I just want to suck on!"
Last July, RadarOnline.com exclusively reported about Brandi's wild night at the party, with multiple sources all saying: "Brandi was in the bathroom with a guy having sex when the girls caught her."
Kyle admits that she didn't see "anything with my own eyes," and Yolanda Foster takes Brandi's side, saying: "I hate speculation."
However, Faye is insistent that it happened, saying "I know about it from two sets of eyes and there were no drapes in there!"
The Real Housewives of Beverly Hills airs on Bravo Mondays at 8/7c.