Foul Play! Little Boy Darts Onto Court During College Hoops Game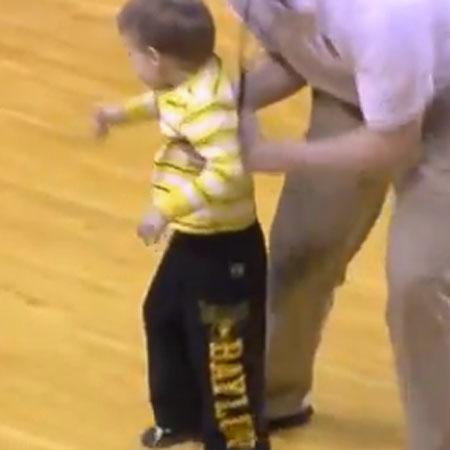 How embarrassing for dad!
A viral-worthy moment occurred in the second half of the Oklahoma Sooners' 74-71 victory over the Baylor Bears Wednesday, when a young boy suddenly ran onto the court during the game.
"We're going 6-on-5!" commentators joked upon seeing the little imp come from out of nowhere to emerge on the floor in the middle of the heated contest.
Officials immediately stopped the clock as a man (likely his father) grabbed the boy and whisked him to safety, while fans laughed and cheered.
Article continues below advertisement
Watch the video on RadarOnline.com
The boy, who was clad in Baylor gear, had been on the floor earlier in the evening for a dunking contest, and apparently felt the need for an encore.
youtube