For The Love Of Fame: Jilted 'Bachelor' Contestant Cassandra Says Juan Pablo Did Show For 'DWTS' Spot -- PLUS His Most Embarrassing Acting Gigs Revealed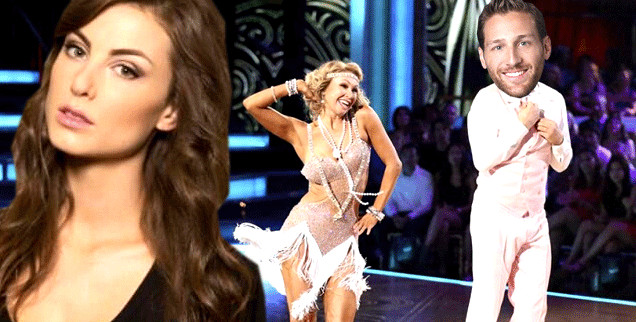 Juan Pablo Galavis might not love Nikki Ferrell, but there's one thing that The Bachelor star does adore -- the spotlight! As viewers question why the apparently commitment-phobic playboy went on the show to begin with, RadarOnline.com has learned that he's secretly been angling for an acting career the whole time -- starting with a stint on Dancing with the Stars!
"He planned that he's Mr. El Bachelor and he's gonna be on Dancing with the Stars," jilted contestant Cassandra Ferguson revealed during a recent interview with a Detroit radio station.
Article continues below advertisement
"I think that he planned to be in Los Angeles with Nikki," she explained. But when show producers decided not to give him a spot after his homophobic comments, Ferguson claimed, "He was like, 'Oh shoot, well, Plan B.'"
Even when The Bachelor was still on air, Galavis was working overtime to get his face on TV screens. In one head-scratching move, he signed on to star in a series of ads for Rochester Appliance -- apparently just for the exposure!
Store owner Dean Eaton will not confirm if Galavis was paid, but tells Radar, "He decided to give back to the community."
"My experience with the guy has been very positive," he insists. "The general public is going to … see the true colors of him."
And is his true desire to become an actor? Based on his past career, it certainly seems like it.
While he highlighted his work as a sports consultant during the show, Radar has uncovered several embarrassing commercials that Galavis made while waiting for his big break. Watch them below, and let us know: Do you think he went on the show for love or money?