College Student: Married NFL Superstar Arian Foster Pushing Me To Abort Our Unborn Child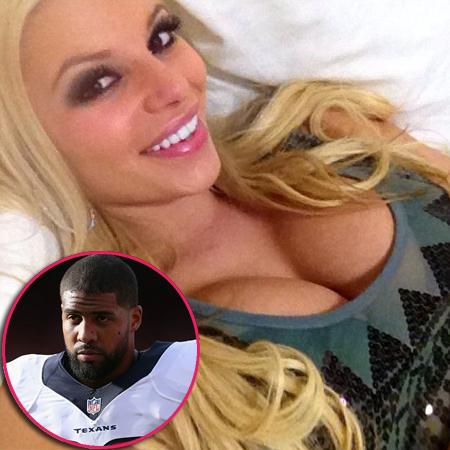 A 20-year-old college student is suing NFL Arian Foster, claiming the married Houston Texans running back has been pushing her to get an abortion after getting her pregnant.
Brittany Norwood, a University of Houston senior, is asking a Houston court for child support, a restraining order and "emotional distress"-related damages in connection with the pregnancy. She told KHOU the touchdown-scorer, in trying to talk her into the abortion, cited his family in telling her, "You can't have this, you can't have this kid, like, we cannot bring a child into this, like, think about my kids."
Article continues below advertisement
Norwood, who is due in June, said Foster sent her a text message saying, "You just can't bring a life into this world under these circumstances. It's not fair to anyone. It's not just about you."
She said that the 27-year-old rusher's brother, Abdul, contacted her echoing the same sentiment.
"He's like, 'You know, if you loved Arian at all you would have an abortion because this child is going to ruin everything; like, our whole family will never accept this child."'
Norwood told the station that she wasn't aware Foster was married (to wife Romina Lombardo, mother of his two children), and that she's had DNA tests indicating the athlete is 99.9 percent likely to be her unborn baby's father. She said their fling ended after she informed him she was expecting.
Foster, who spent much of the past season on the sidelines with various injuries, has unsuccessfully petitioned the court for a gag order against Norwood, claiming she's trying to parlay her claims into a reality show. (A judge this week ordered both parties to refrain from harassing one another.)
Watch the video on RadarOnline.com:
The normally-affable fantasy football favorite was irritated when local FOX reporters asked him for comment on the matter at his Houston area home this week.
"I'll talk to y'all when I feel it's right and it's not right man," Foster said, ordering the journalists off his property.