Sandra Bernhard Slams Her Former Co-Star Roseanne As 'Bat Sh*t Crazy'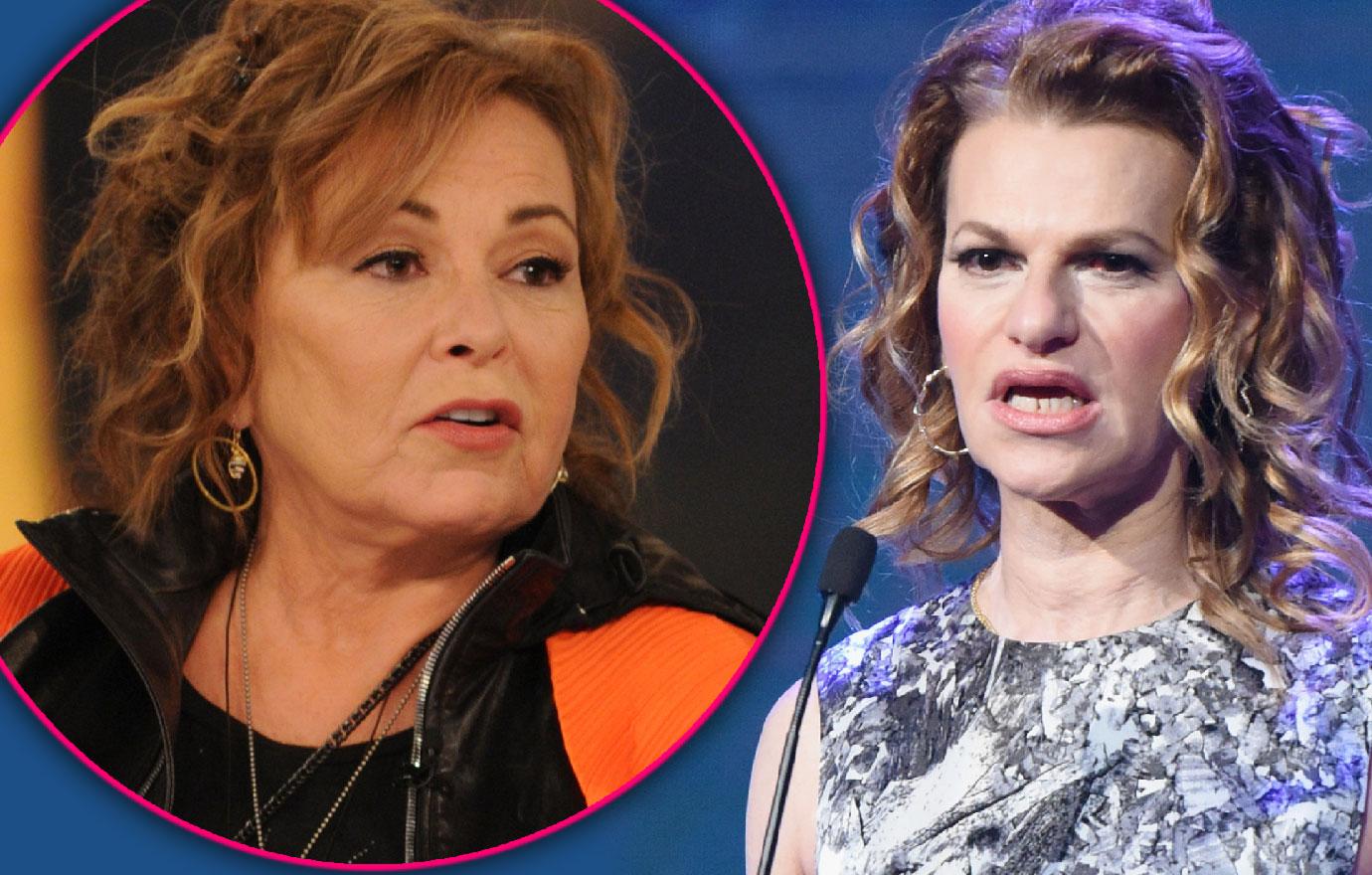 Sandra Bernhard has slammed Roseanne after the star's racist rant and show implosion, and RadarOnline.com has the exclusive video! Bernhard, who appeared on the original Roseanne show as the character Nancy, performed a stand up act at the Gay And Sober Men's Conference on Saturday night and gave the crowd an earful about Roseanne's meltdown.
Roseanne's racist tweet about former President Barack Obama aide Valerie Jarrett--saying she looked like the Muslim Brotherhood and The Planet of the Apes had a baby—caused the reboot of her hit sitcom to be canceled.But ABC had a change of heart about ending the show entirely and is now doing a spinoff without Roseanne for next season.
Article continues below advertisement
Comedian Bernhard, 63, said she never imagined Roseanne was racist when she worked on the ABC sitcom from 1991 to 1997.
"I never saw any of that. And then all of a sudden, she flipped out. She got f***ing bat sh*t crazy," Bernhard said.
The audience roared with laughter, and Bernhard continued, joking, "Believe me, I can tell you more things from behind the scenes but I respect people's privacy."
She didn't wind up dishing any old dirt, but Bernhard opined on Roseanne, who gave her the role of openly lesbian Nancy, "Suffice to say, she f***ed up her entire legacy."
Roseanne recently made a deal with ABC so the rest of the cast could come back in a show called The Connors. RadarOnline.com was the first to report that the network planned to re-work the family show without Roseanne.
The sitcom will likely revolve around Roseanne's grown daughter, played by Sara Gilbert, and her sister Jackie, portrayed by Laurie Metcalf. As Radar reported, sources said Roseanne's racism scandal will be worked into the spinoff.
Article continues below advertisement
Bernhard said at the gay and sober event about Roseanne, "She had to sell herself back to ABC and I guess they paid her off or something but now she's done. "I mean, she'll never be on her show again. Now they have to find a way to like kill her off," she added, making fans laugh again. Bernhard wondered about how the new show The Connors will work without Roseanne, asking, "Who's going to take over? The brilliance of Roseanne was that you had somebody to joust with. It's like, she's done, who are they going to joust with? I mean, Laurie Metcalf's brilliant, but she's not going to be that person and Sara Gilbert isn't going to be. I don't know what they're going to do."
The funnygal, who is openly bisexual and a big hit with the LGBTQ community, then coyly added that she should be on it, saying, "But they better bring my black ass back!"
We pay for juicy info! Do you have a story for RadarOnline.com? Email us at tips@radaronline.com, or call us at (866) ON-RADAR (667-2327) any time, day or night.