Olympians Aly Raisman & Jordyn Wieber Speak Out Against Creepy Dr. Nassar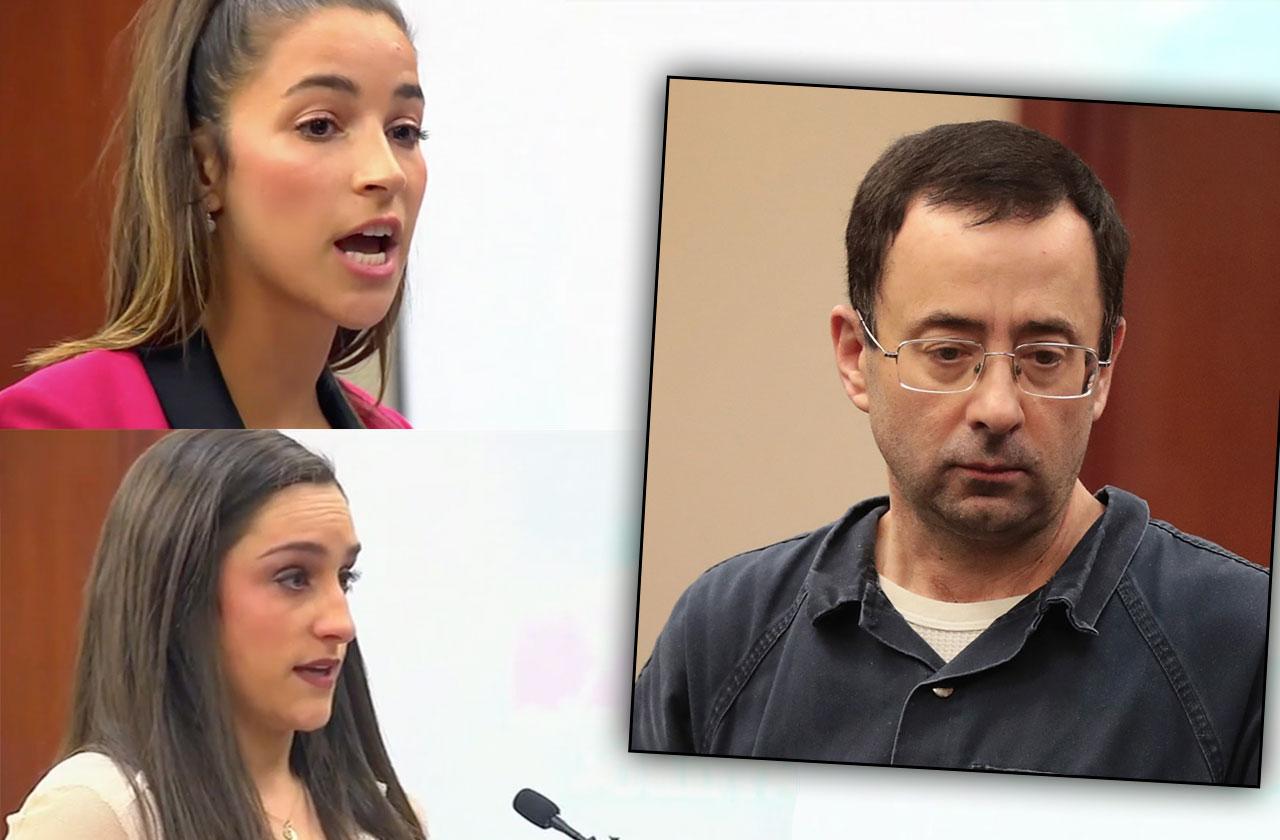 Article continues below advertisement
In a series of court hearings, the judge, Rosemarie Aquilina, allowed every victim – who wished to speak – to voice their statements to Nassar. This Thursday, both Raisman and Wieber chose to face their attacker.
"I'm a victim of Larry Nassar," began Wieber. "I thought that training for the Olympics would be the hardest thing I would ever had to do, but in fact, the hardest thing I ever had to do was process that I was a victim of Larry Nassar."
"It has caused me to feel shame and confusion," admitted the 22-year-old. "I have spent months trying to think back on my experience and wonder how I didn't know what was happening to me and how I became so brainwashed by Larry Nassar and everyone at USA Gymnastics. Both whom I thought were supposed to be on my side."
Raisman, 23, echoed her teammate's feelings, saying that she would no longer be made to feel worthless by the creepy former doctor.
Article continues below advertisement
"I am here to face you, Larry, so you can see I've regained my strength," said Raisman in her powerful speech. "I am no longer a victim. I am a survivor."
"Imagine feeling like you have no power, and no voice. Well you know what Larry, I have my power and my voice, and I will use them," she continued. "The tables have turned, Larry. We are here. We have our voices, and we are not going anywhere," said Raisman. "And now, Larry, it's your turn to listen to me."
As RadarOnline.com readers know, Nassar sent a complaint letter to the judge, saying he felt that he was being emotionally tortured by his victims. He claimed he did not find it just that he had to hear each and every one of their statements against him.
Judge Aquilina fired back, saying: "Spending four or five days listening to them is significantly minor considering the hours of pleasure you had at their expense and ruining their lives."