Shocking First Elimination On Premiere Of All-Star Celebrity Apprentice!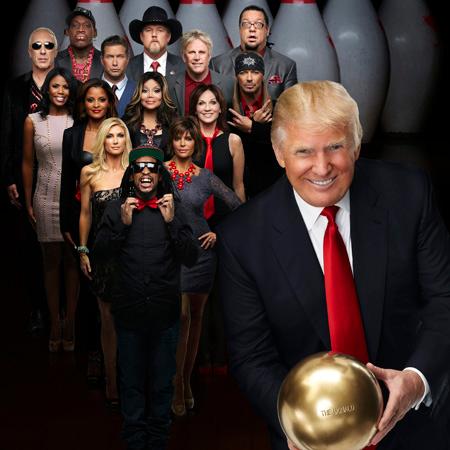 Article continues below advertisement
After Roderick's team lost a contest selling meatballs, Trump spared her the axe, saying she did so well individually raising cash, he couldn't bring himself to can her. He then called the rocker and La Toya back in, firing Bret.
Watch the video on RadarOnline.com
"Deep down psychologically, it is awfully hard for me to pick you again as a winner," Trump told him. "That is why it was incredulous to me that you came back.
Article continues below advertisement
"Bret you have been a winner, you are a winner, you are great, but you are fired."
One notable exchange in the program was when Piers and Omarosa -- who exchanged vicious barbs during the 2008 season, which Piers won -- reunited with the same level of vitriol that viewers remembered. Piers, now back as a judge and CNN's lynchpin, wasn't shy about picking the old scabs.
"I see Omarosa is doing her normal team spirit thing so early," the Englishman said. "It is great to see you again Omarosa: Seriously, it is really heartwarming to see such a delightful creature in her natural habitat.
"I look forward to seeing you in the task, and remember I am on this side this time."
Of course, Omarosa -- rated the number one villain in the history of reality TV, per The Donald -- obliged, sparring with the talk show host as in years' past.
"Who cares? Donald makes the ultimate decision, do not get it twisted -- this is not CNN," she said, with her new castmate Dennis Rodman later coming to her defense against Piers.
We'll see more when All-Star Celebrity Apprentice returns on NBC Sunday at 9/8c.