Real Housewives of Orange County Preview: What Happened After The Dinner Party From Hell?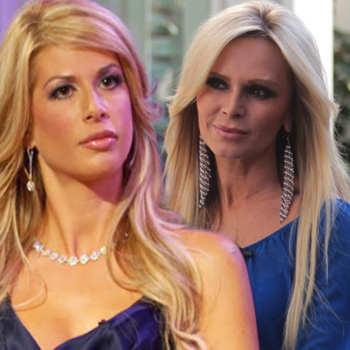 Article continues below advertisement
"People commit suicide ..." Lydia said before Alexis cut her off, saying she "had to go on Xanax" as result of past struggles stemming from the drama when the ladies went to Costa Rica.
Tamra heard it all, and when Vicki Gunvalson -- who brought Alexis to the affair in the first place in hopes of smoothing things over -- told her "Shush for a minute," an enraged Tamra snapped back, "No, I'm not gonna shush!"
Heather Dubrow said Bellino's claim of a temporary Xanax dependency was nothing but bad melodrama.
"There are many people who need to be medicated in this world, for many reasons, and her little rich girl problems aren't one of them," the beautiful brunette groused.
Watch the video on RadarOnline.com
We'll see it all unfold when the Real Housewives of Orange County airs on Bravo Monday at 8/7c.