'That's Disgusting!' Frustrated AJ Snaps At Stephanie On 'Married At First Sight'
Just a month into AJ Vollmoeller and Stephanie Sersen's marriage, the frustrations of being Married at First Sight are starting to take a toll on them. RadarOnline.com can reveal an exclusive sneak peek of AJ taking his emotions out on his new wife.
AJ and Stephanie joined Dr. Jessica Griffin to review key incidents in their short relationship.
"I was wondering what bad they were going to try and pull out," AJ remarked as the footage began to play.
Article continues below advertisement
As RadarOnline.com readers know, AJ became visibly overwhelmed earlier in the season when packing his belongings to move in with his new wife.
That led to him snap at Stephanie, and even threaten to "blow my brains out" if his bachelor pad was stripped bare.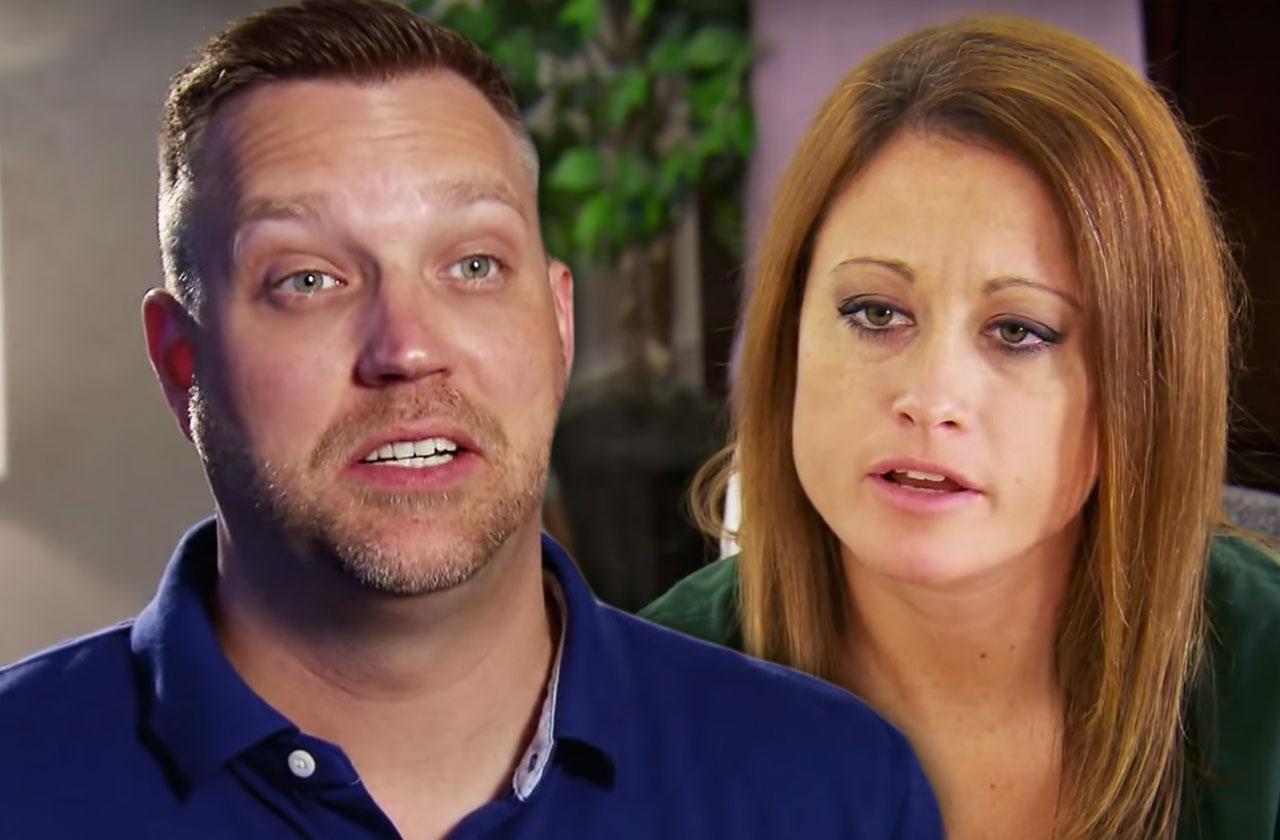 Another clip featured AJ barking at producers of the show over being forced to do couples "homework" at a certain time.
After being confronted with the clips, AJ went on the defensive, criticizing the level of stress the show has added to their newlywed lives.
"For me, seeing something that just looks like mass chaos to me, this is just something that's disgusting, to be honest," he told Griffin, adding that his frustrations have nothing to do with the new marriage. "The frustration is a lot of the outside things to do with the production aspect."
But when Griffin asked Stephanie what it was like for her when her husband goes into a tailspin, she hesitated, stammering until AJ turned his aggression towards Griffin, snapping, "How am I supposed to get frustrated?"
Article continues below advertisement
Griffin was genuinely concerned that AJ's emotional roller coaster could quickly derail his new marriage, and worse, could end up hurting Stephanie.
"The documentation process can be stressful, on top of the marriage. But sometimes, people can take out their frustrations with one another on production," Griffin concluded. "It's an easy target. And I just want to make sure that when the cameras go away in two and a half weeks that AJ isn't going to take out his frustrations on Stephanie."
Are you concerned for Stephanie? Let us know in the comments section, and don't forget to tune into Married at First Sight on Tuesdays at 9/8c on Lifetime
We pay for juicy info! Do you have a story for RadarOnline.com? Email us at tips@radaronline.com, or call us at (866) ON-RADAR (667-2327) any time, day or night.