Ex-Oasis Star Noel Gallagher Rips Adele's Work As 'Music For Grannies'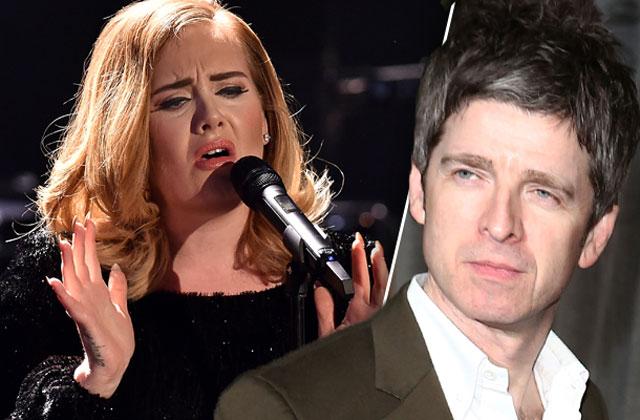 Grammy-winning superstar Adele makes "music for f**king grannies," ex-Oasis guitarist Noel Gallagher said in a controversial interview in which he ripped the current state of music.
The English rock star told The Telegraph's Music Feeds, "If someone wants to know what I think of Adele, I'll f**king tell them … I just don't see what all the fuss is about — I don't like her music — I think it's music for f**king grannies."
Article continues below advertisement
The "Don't Look Back In Anger" singer, 48, expressed his own anger for the current state of music, as he said it's "nosedived into f**king blandness," comparing it to "a sea of cheese."
The outspoken "Don't Crying Your Heart Out" musician noted that "no one" in the media "ever talks about his love of U2 and Coldplay," but he's frequently quizzed about the "Rolling In The Deep" songstress, 27.
Gallagher stressed he wasn't going out of his way to take shots, but merely answering questions honestly.
"If I get asked a question on anything, I give a straight answer," Gallagher said. "Not because I have any sort of agenda or because I'm trying to whip up any kind of hysteria."
Despite the barbs, Adele might just have had the last laugh on Gallagher, as her recent release "25" just eclipsed the 1997 Oasis album "Be Here Now" as the fastest record to sell one million copies in the U.K.