Mother's Anguish: YouTube Star Brittani Boren Leach Says 'My Heart Aches' After Baby Son Dies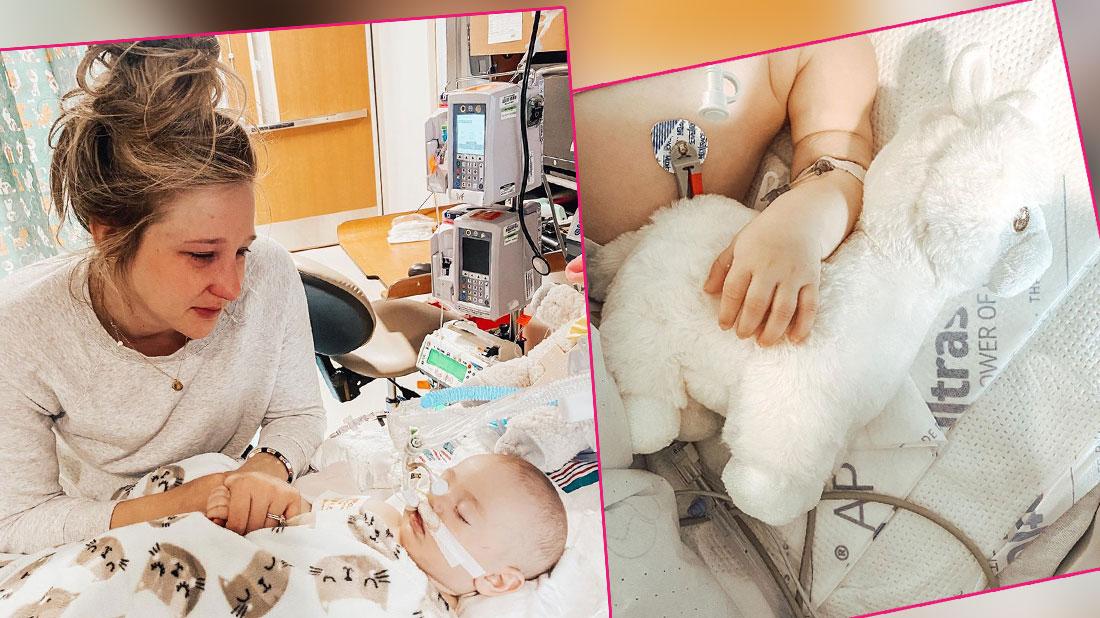 A family in grief.
YouTube star Brittani Boren Leach shared the tragic update that her "heart aches," after her baby son died on December 31.
The young mother, 29, posted a photograph of her late son Crew's stuffed animal to her Instagram page, revealing anguish to her 899,000 followers on January 2.
"This is the llama I sleep with every night. Along with his beanie and his blanket. His beanie smells like him. It has been over a week since I last saw his sweet smile. My heart aches and I just miss him."
Article continues below advertisement
RadarOnline.com readers know little Crew was found unresponsive after a nap on Christmas Day. He was rushed to the hospital, but doctors were unable to save him.
The popular mother expressed her grief about the little boy's death, writing: "I don't get on social media much right now, it's just too hard to see other's lives go on while mine is standing still."
Her husband, Jeff Leach, also posted a harrowing message after their baby's death.
"I usually have common goals for the new year," he wrote on Twitter on January 1 .
"Lose the dad bod, plan a vacation, clear the clutter. I've spent the last few days reflecting on the "I love you's" I didn't say, the hands I didn't hold, the patience I lost & the hugs I didn't give. Going to rectify that in 2020."
As the couple went through the devastation of losing their son, they revealed that he would be an organ donor, helping to save several lives with his tiny body.
Article continues below advertisement
"Crew will be going into the operating room tomorrow at noon to potentially save 3 to 4 babies lives"
Brittani shared the details about accompanying her son as he became an organ donor.
"Our sweet Crew went to be with Jesus today. I rode on the bed with him to the O.R, with Jeff walking beside me as the surgical team pushed us through the halls. People lined the halls to pay their respects to our little hero and then we said the hardest goodbye of our lives.
Article continues below advertisement
I'm not very good with words right now, because my heart hurts and I'm angry."
Scroll through the gallery to see how what the devastated couple have been sharing since the tragic death of their baby son.
Article continues below advertisement
Mom's Words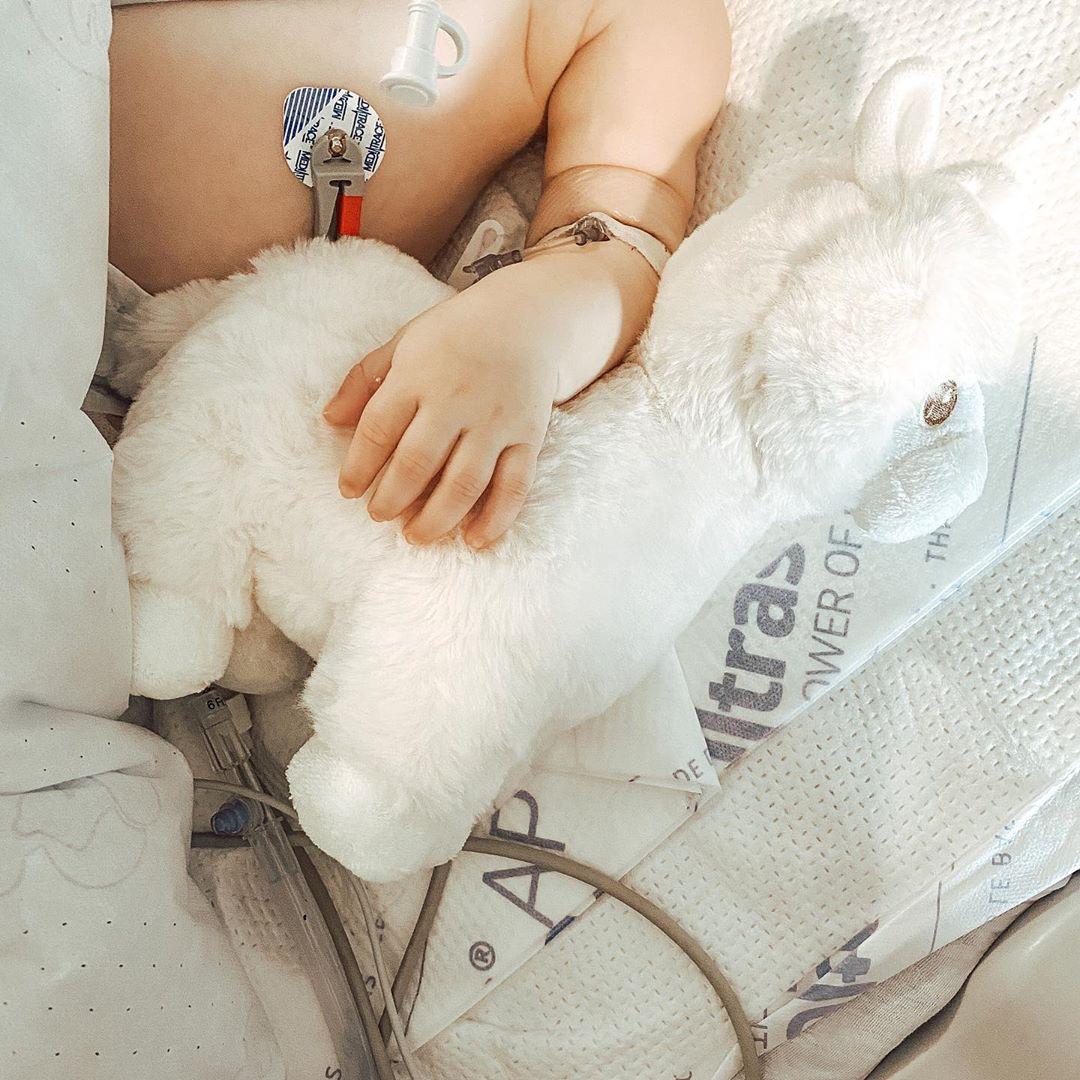 "Right now Crew is dancing and playing in Heaven with Jeff's brother, great grandparents, a little brother I never met, and some very special little boys. And one day we hope we to meet the 3 or 4 little lives that he has saved. But right now there's a big hole in my heart and my arms feel empty. Please continue to pray for our strength in coming hours, days, weeks and years," Brittani posted to her Instagram page.
Article continues below advertisement
Dad's Grief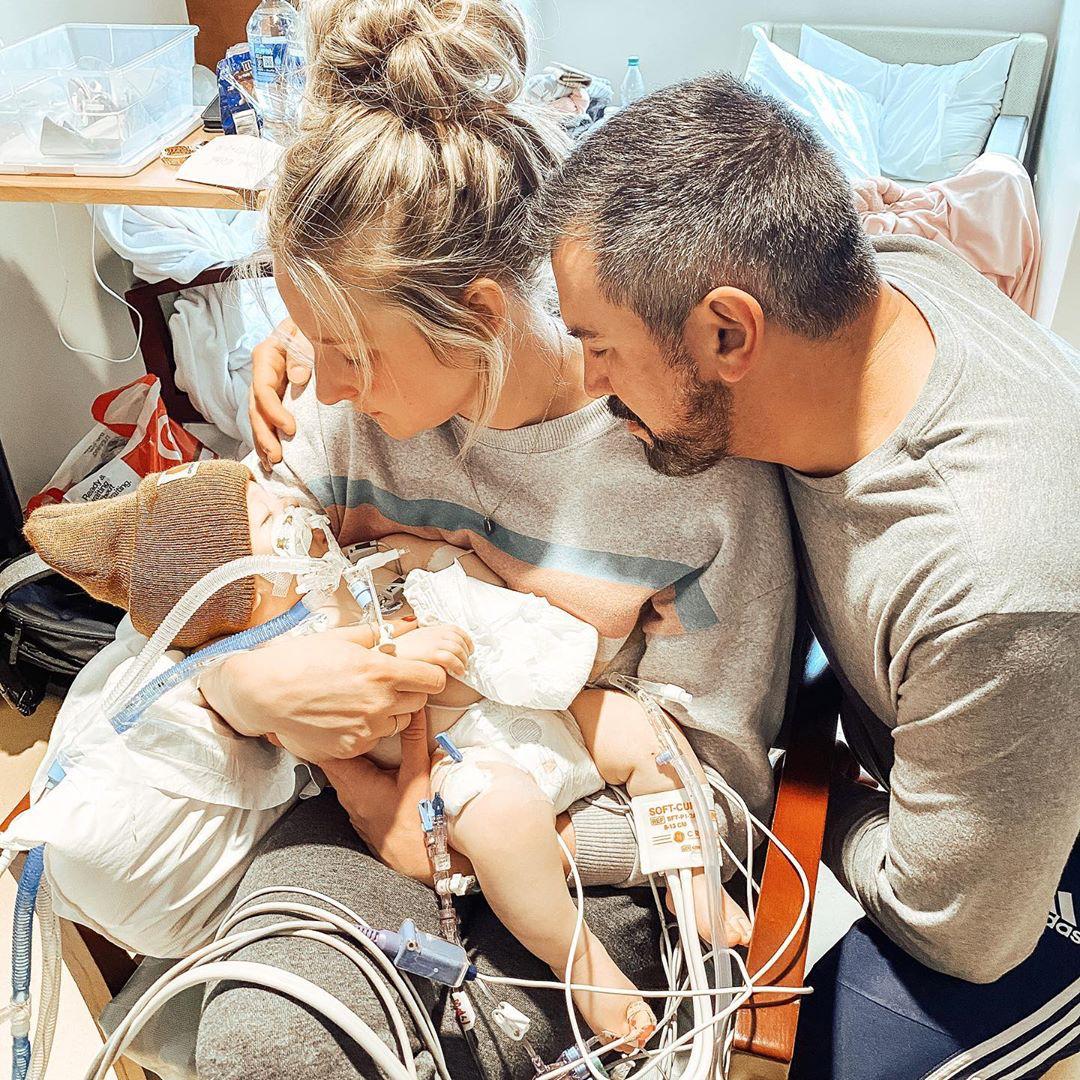 Dad Jeff shared a link to an organ donation website after Crew's death. "Texas Organ Sharing Alliance is a not for profit org that helps facilitate organ donation. The great people helped educate us & supported us through the process. Please visit their website if you would like to learn more. https://tosa1.org," he Tweeted on December 30, 2019.
Article continues below advertisement
Tragedy Takes Place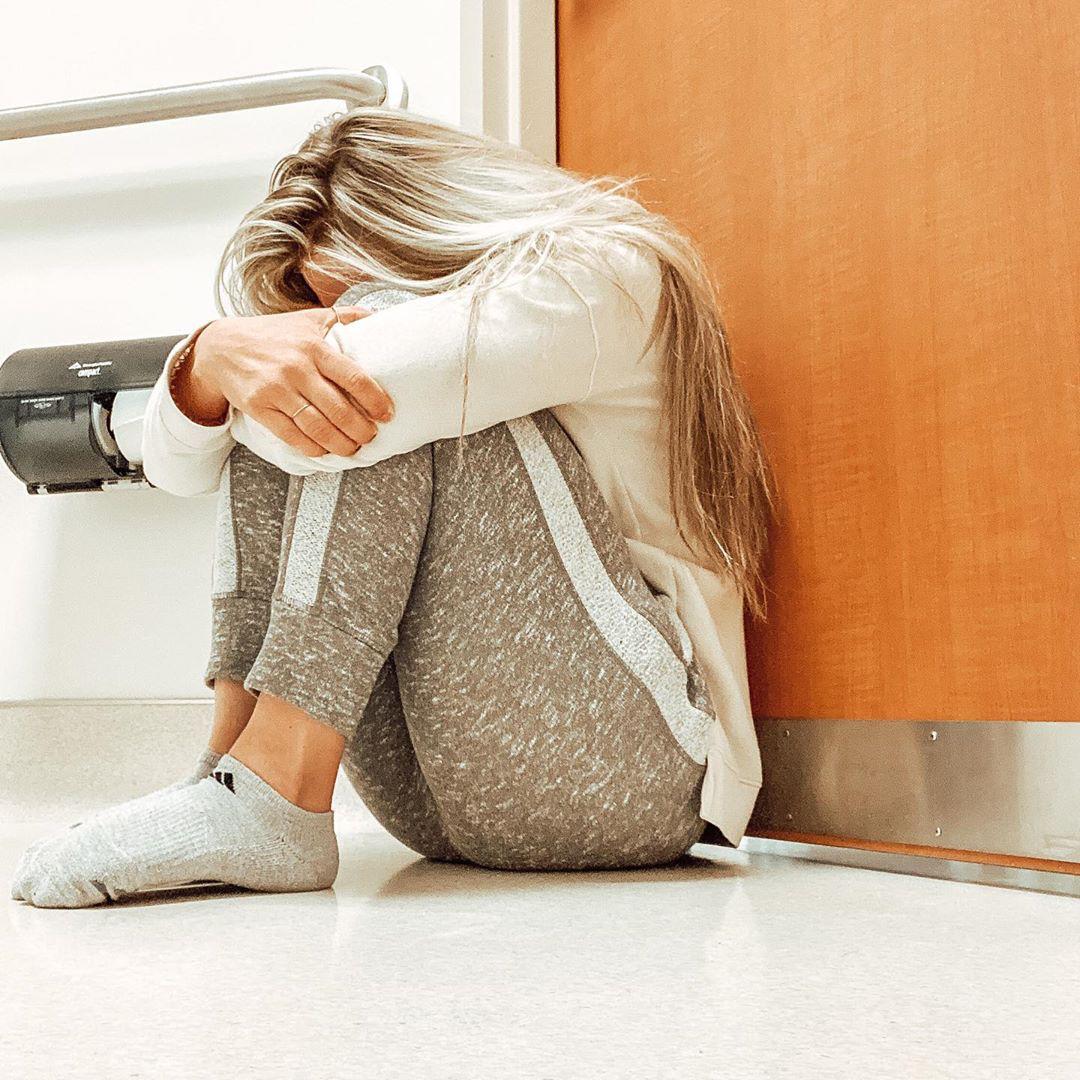 "I don't have any words right now, other than to desperately ask for your prayers. Not the kind that you say "I'm praying for you" and don't, but the kind where you fall on your knees and beg God for a miracle," Brittani wrote on her Instagram page on December 26, 2019. She continued: "While at a relative's house last night, Crew laid down for a nap and when I went to check on him, he was not breathing. We are living a nightmare, and I'm dying inside. Please pray for my baby. This can't be real."
Article continues below advertisement
Touching Tribute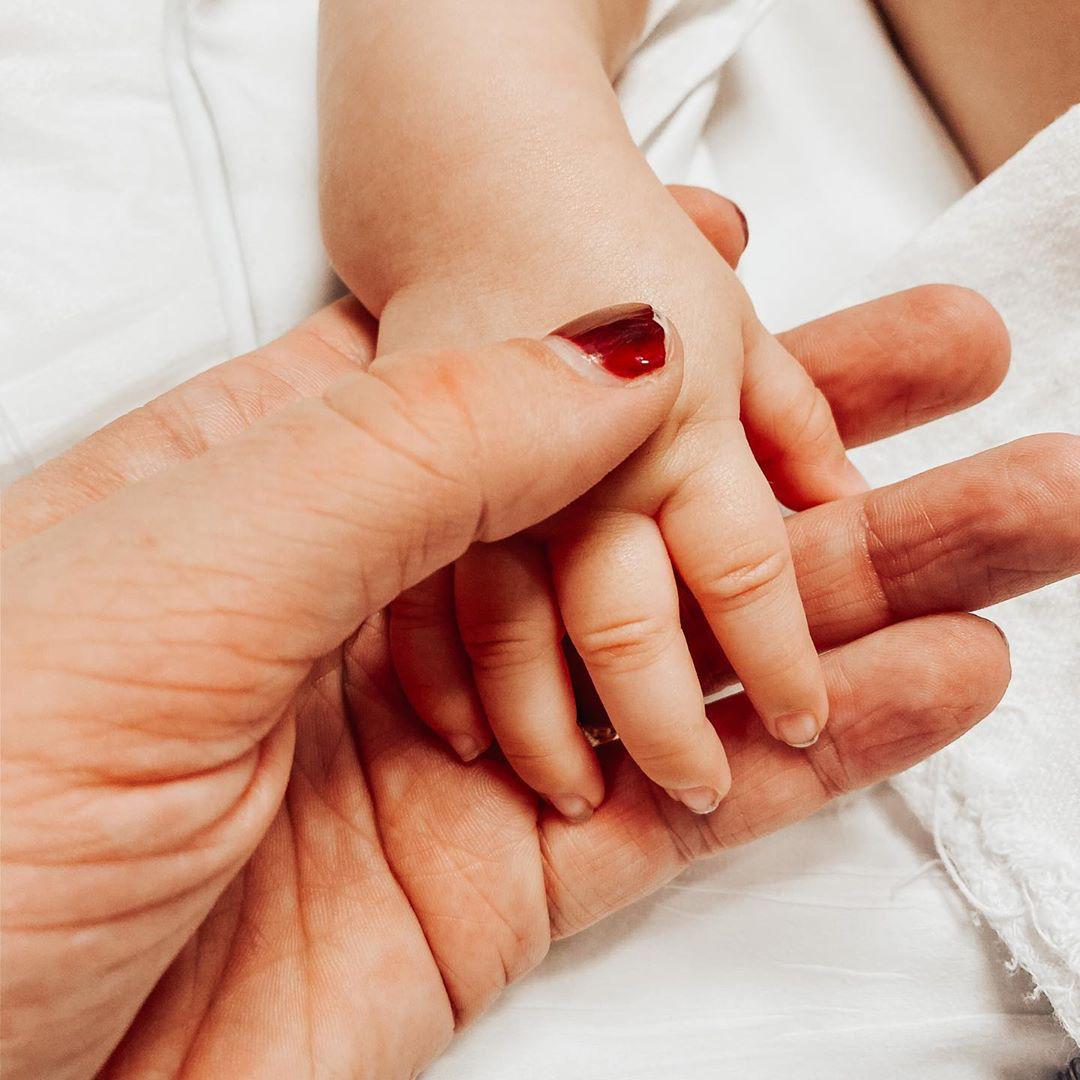 San Antonio's Methodist Children's Hospital shared a video Monday of a flag raising ceremony honoring his organ donation. "Today, our doctors, nurses, and staff at Methodist Children's Hospital honor baby Crew for the gift of life he has now provided others through organ donation. The Donate Life flag will fly on our campus, serving as a meaningful reminder of the role that everyone plays in helping to make the gift of life possible. Please join us in prayer for his family during this difficult time," the hospital posted on social media.
Article continues below advertisement
Grieving Mom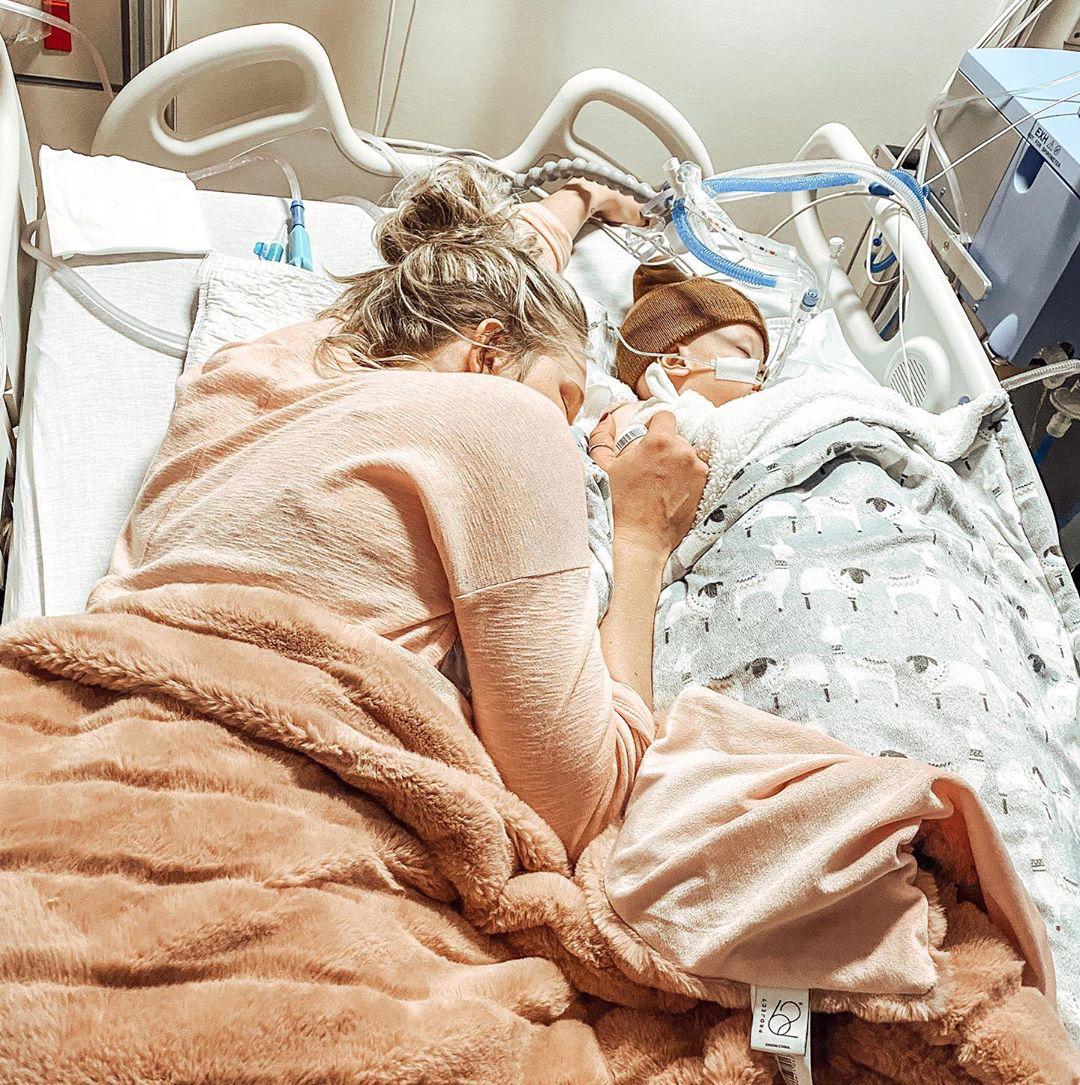 "Crew's tiny earthly body is still with us, although I know he's already dancing and playing in Heaven," Brittani wrote about losing Crew and then waiting for the organ donation process.
Article continues below advertisement
Hope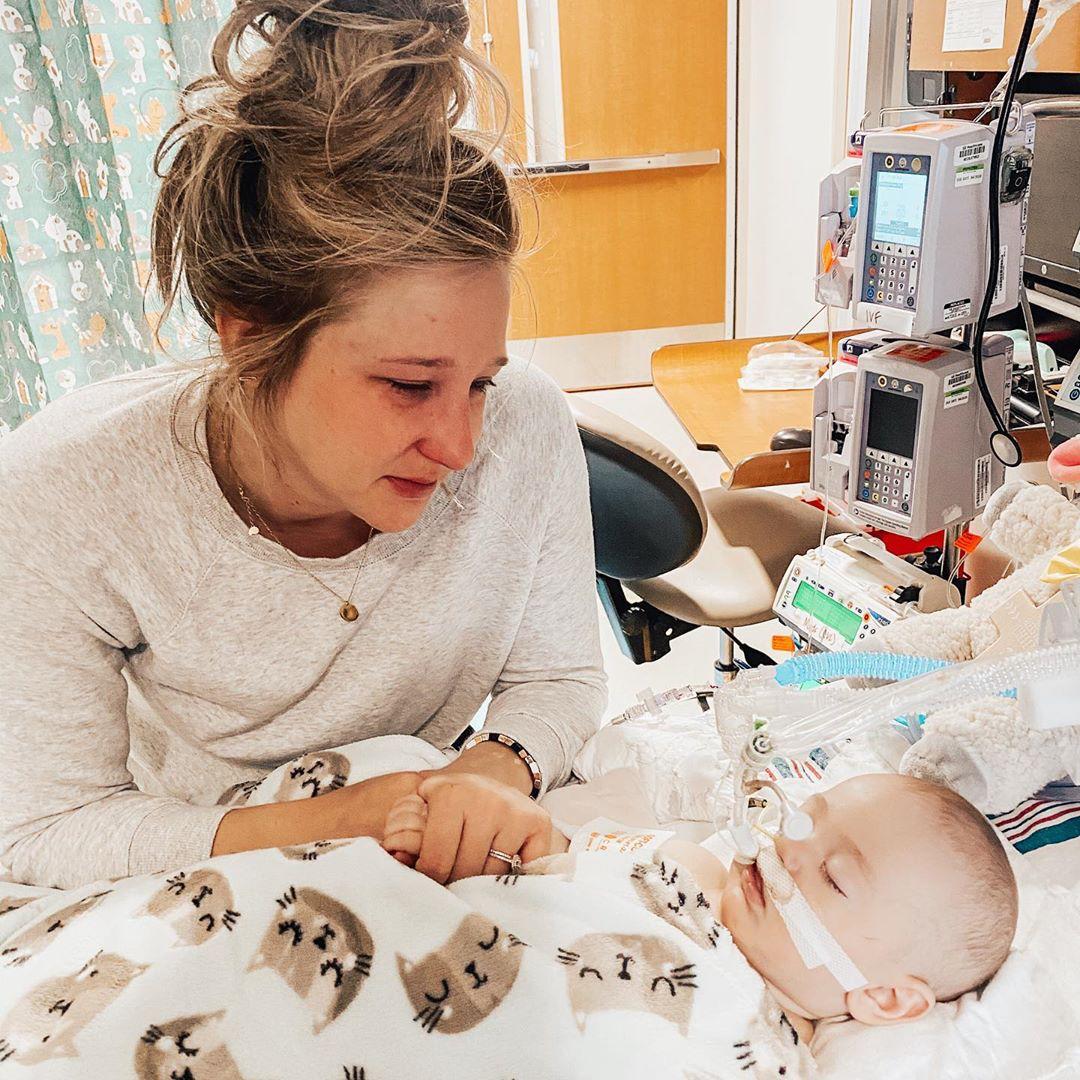 Brittani posted a Bible verse to her Instagram story, writing: "The Lord is close to the brokenhearted and saves those who are crushed in spirit. Psalm 34:18."