Porn, Cheating & Sex Toys! Tiger Woods' Dad's Womanizing Ways Exposed In Tell-All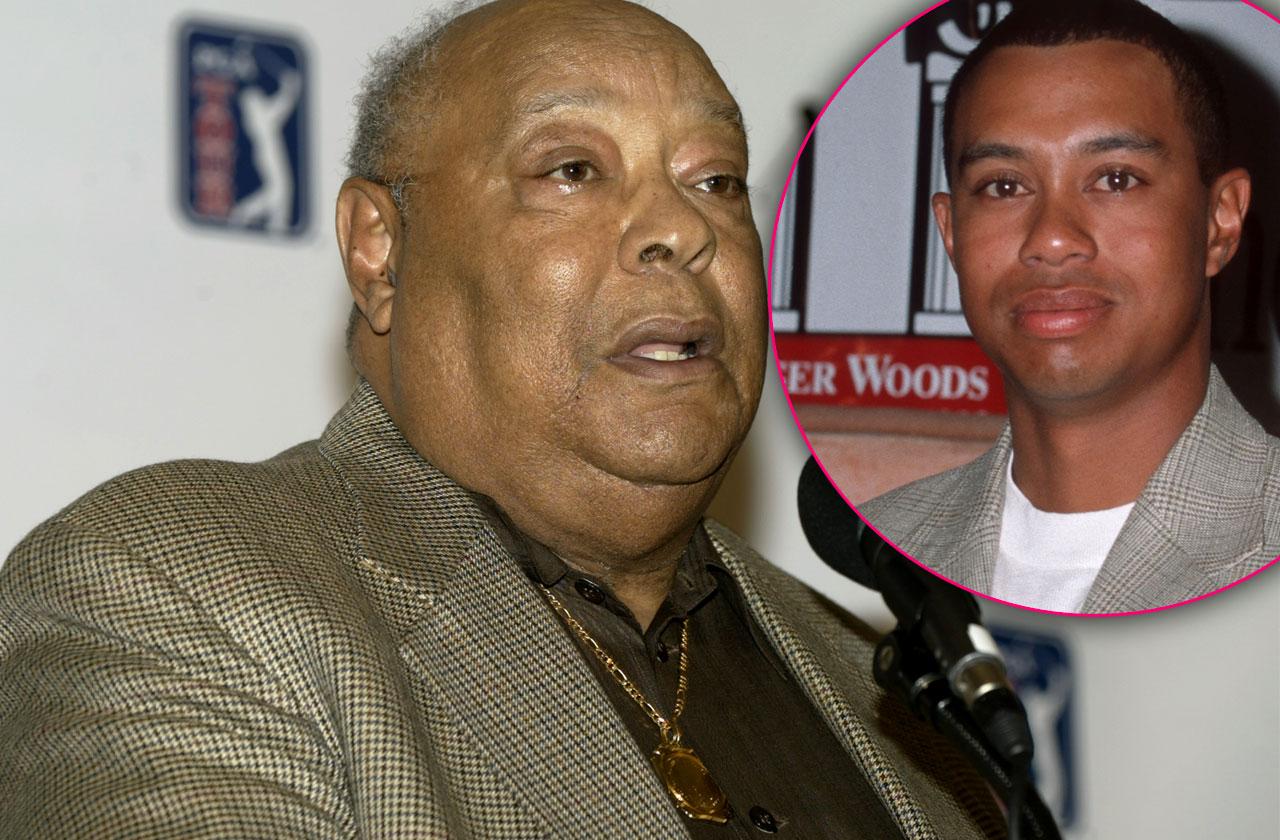 Years before famed golfer Tiger Woods was exposed for living a double life as a serial cheater and sex addict, he was just a young boy born into a broken household. His parents, Earl and Ultida "Tida" Woods, were unhappy in their marriage. Once the athlete turned pro, Tida moved into her own home to escape Tiger's father. Now, in an explosive tell-all about the golfer's life, Tiger Woods, out March 27, authors Jeff Benedict and Armen Keteyian claimed his father was a womanizer with a "wandering eye." Click through the gallery to find out the dirty sex fetishes the professional golfer's father kept hidden.
Article continues below advertisement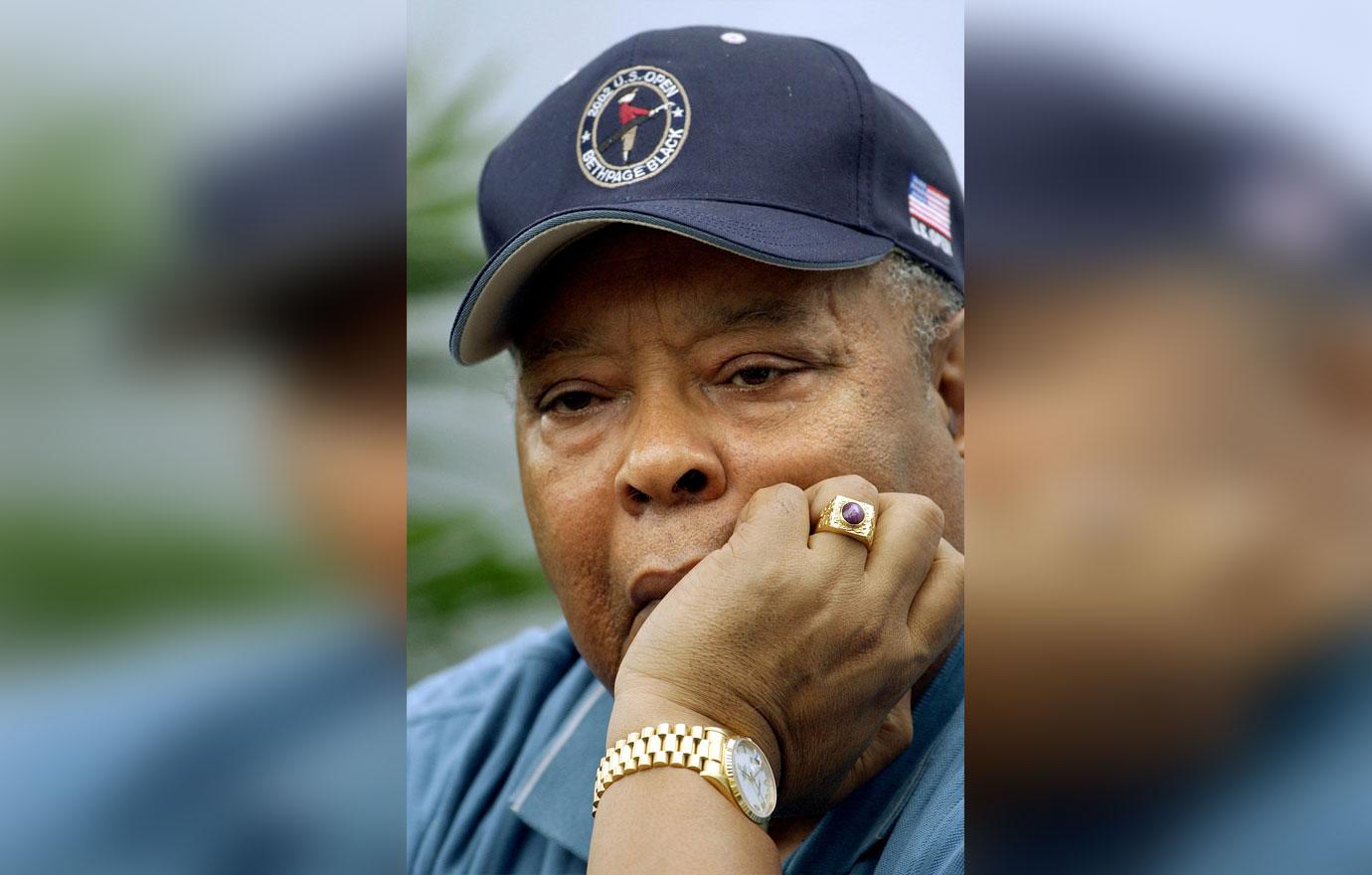 Earl and Tida lived at odds for years in their marriage – a relationship Benedict and Keteyian described as full of "bitterness." The authors explained Tida did not move out of the house the Woods once shared until Tiger turned pro. In the years the couple spent together, the authors claimed Earl had bad habits including abusing alcohol and flirting with women.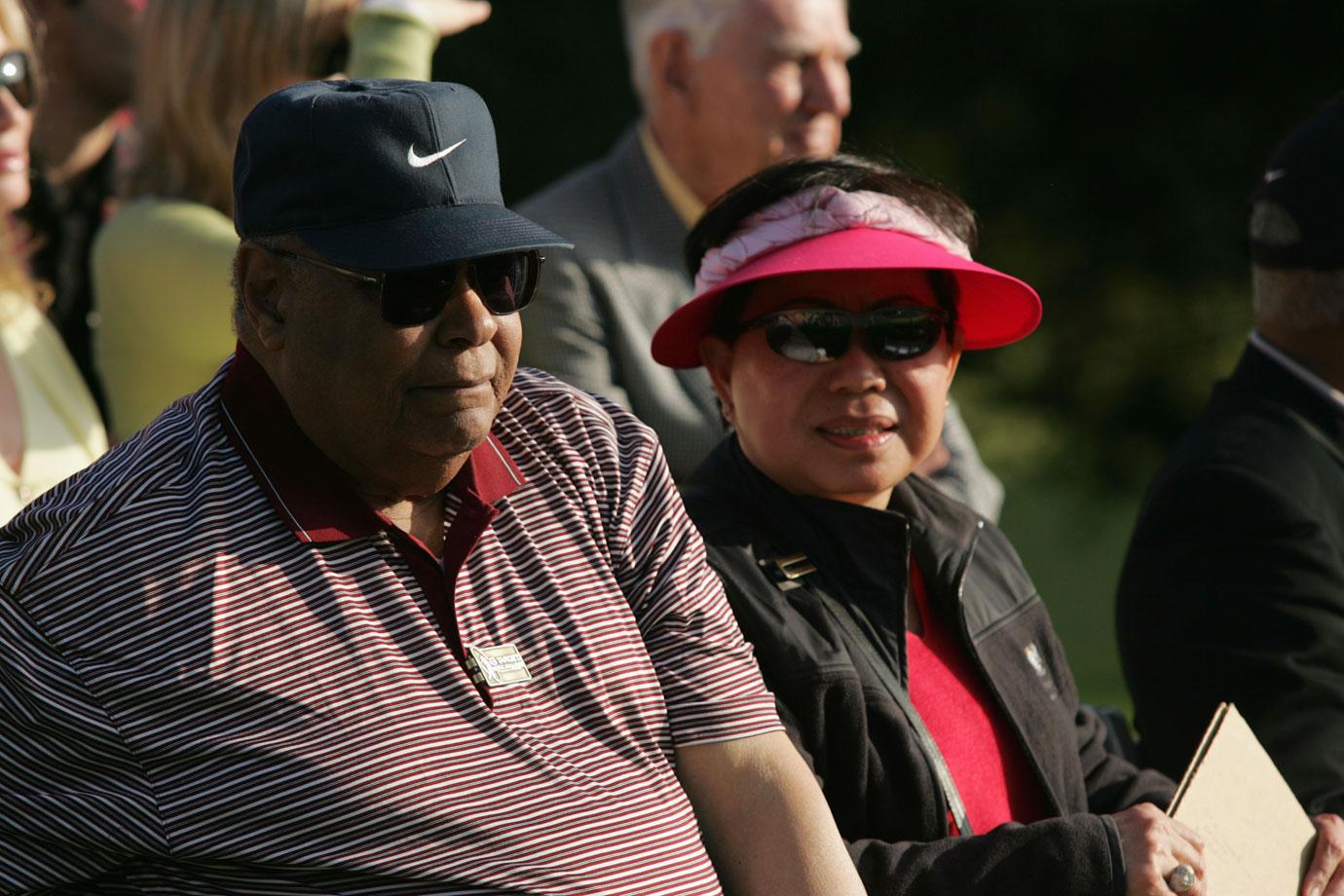 The authors alleged that Tiger was aware of his father's secret sexual urges. For example, the book claimed the athlete and his father were traveling in a car after a tournament at Newport Country Club in Rhode Island years ago when Earl stopped at a convenience store. "Earl had been inside for a few minutes when Tiger entered and found his father hitting on a young woman who was working behind the counter," the book alleged.
Article continues below advertisement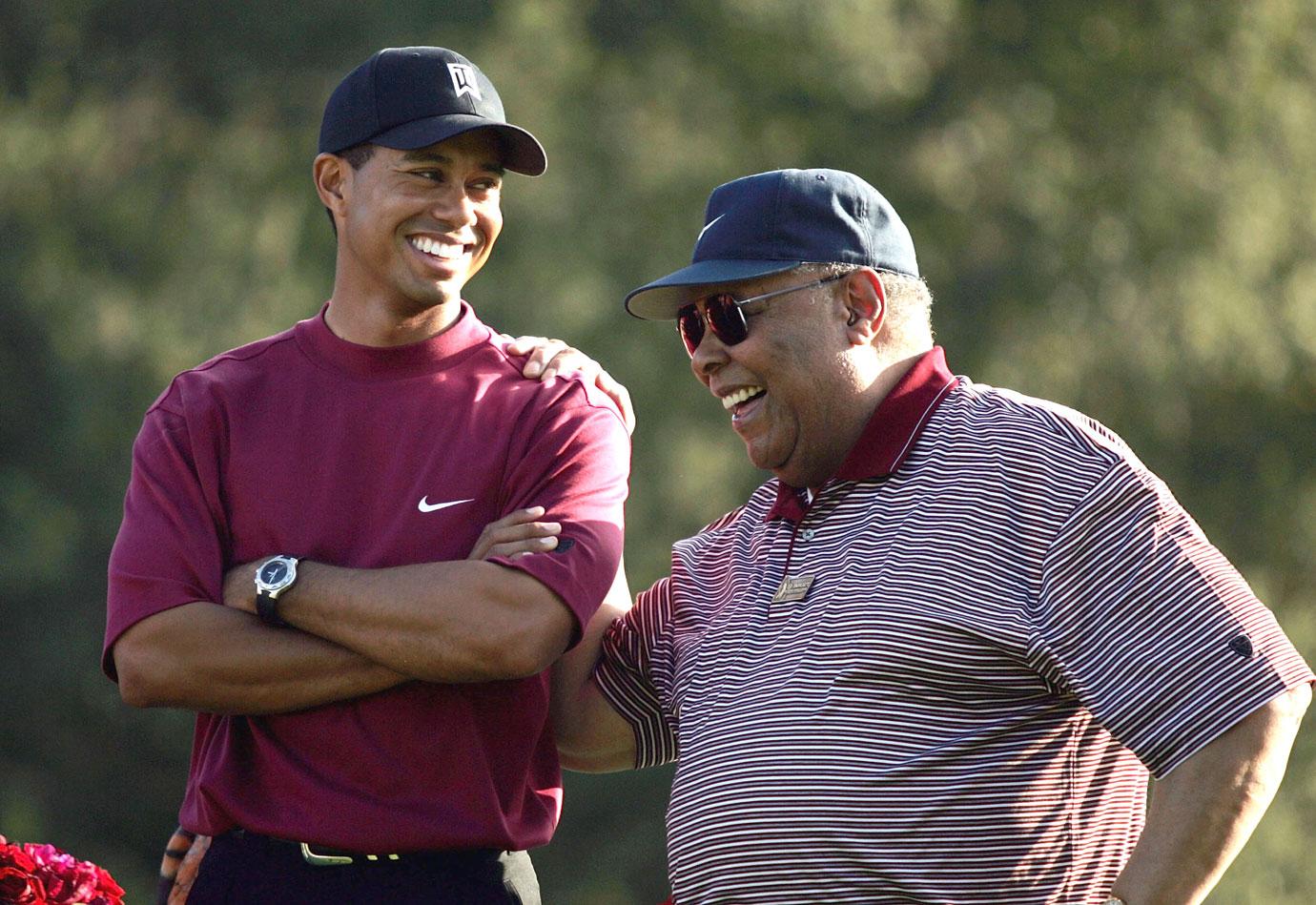 While Earl did not hide his womanizing ways from Tiger, the authors claim Earl "had secrets that even Kultida didn't know about." The biographers claimed alcohol, tobacco and pornography "drove a wedge" between Earl and his family. As RadarOnline.com readers know, years later an investigation carried out by The National Enquirer exposed Tiger's own sexual fantasies and romps with other women while he was married.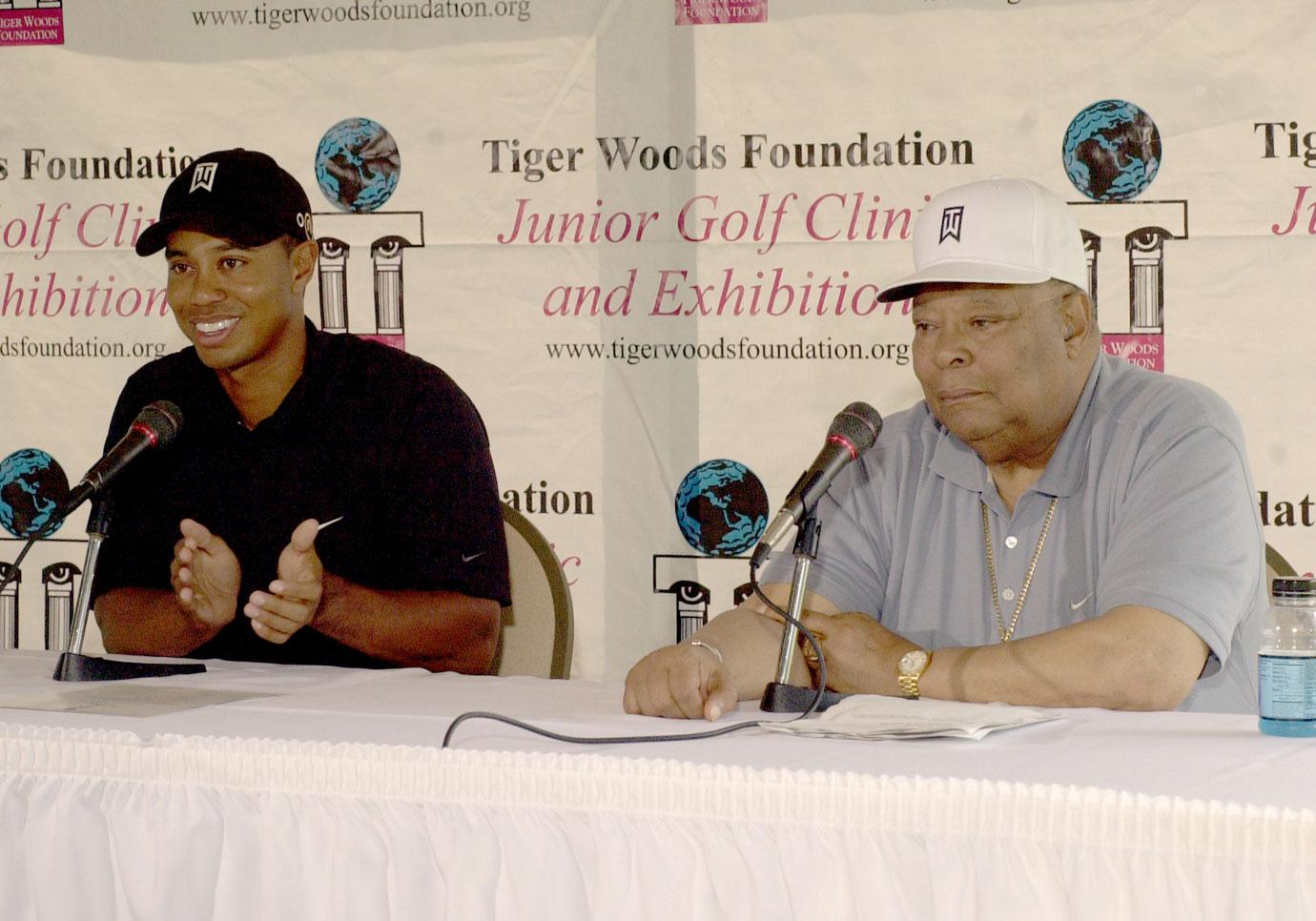 In the late nineties, Earl – one of Tiger's biggest fans – was absent from three major golf championships, leaving fans questioning if there was a family divide. The truth was, the authors revealed, Earl's antics were in full force. "He had no intention of tempering his drinking, nor was he cutting back on smoking, despite his heart problems and warnings from his doctor."
Article continues below advertisement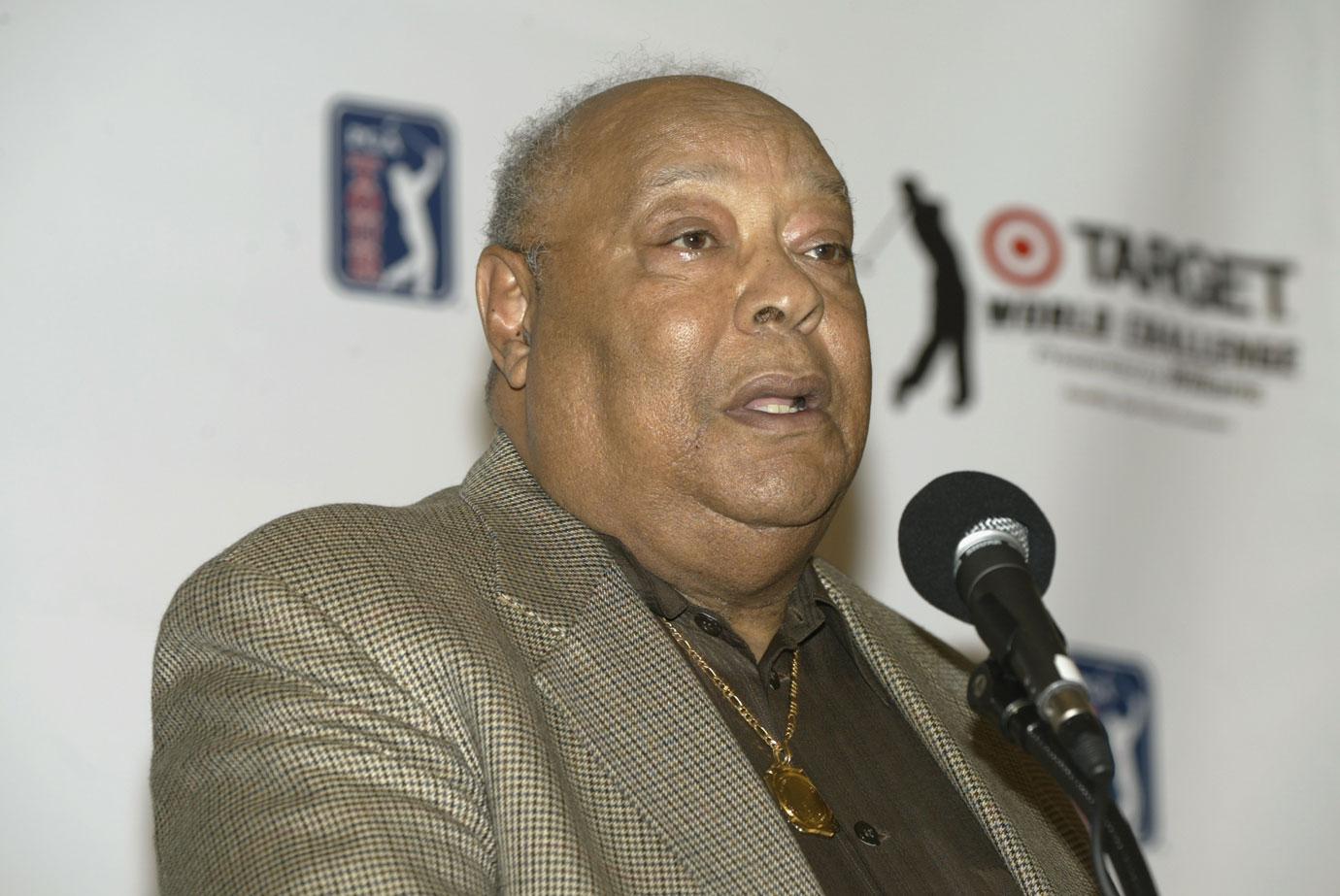 Inside of Earl's home, the situation grew worse. Four years after Tida had moved out, "Earl had filled the void by hiring a bevy of women – mostly blondes and brunettes, most of whom were young enough to be Tiger's sister – to service his needs."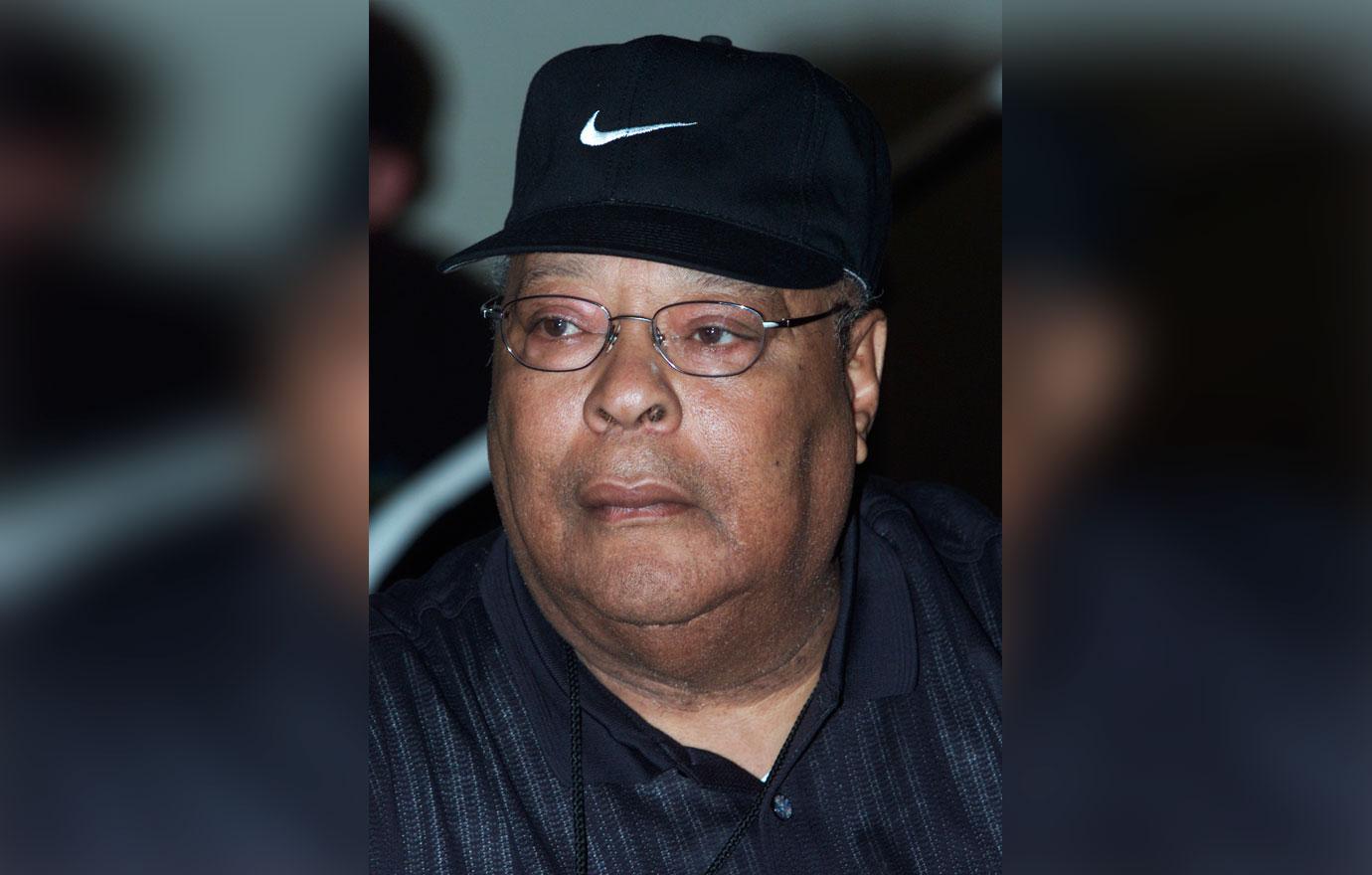 According to the tell-all, Earl hired his own army of employees around the house including a personal assistant, traveling assistant, cook, personal trainer, massage therapist, pedicurist and more. One of the employees spoke with the Tiger Woods authors, divulging just how raunchy Earl's life had become.
Article continues below advertisement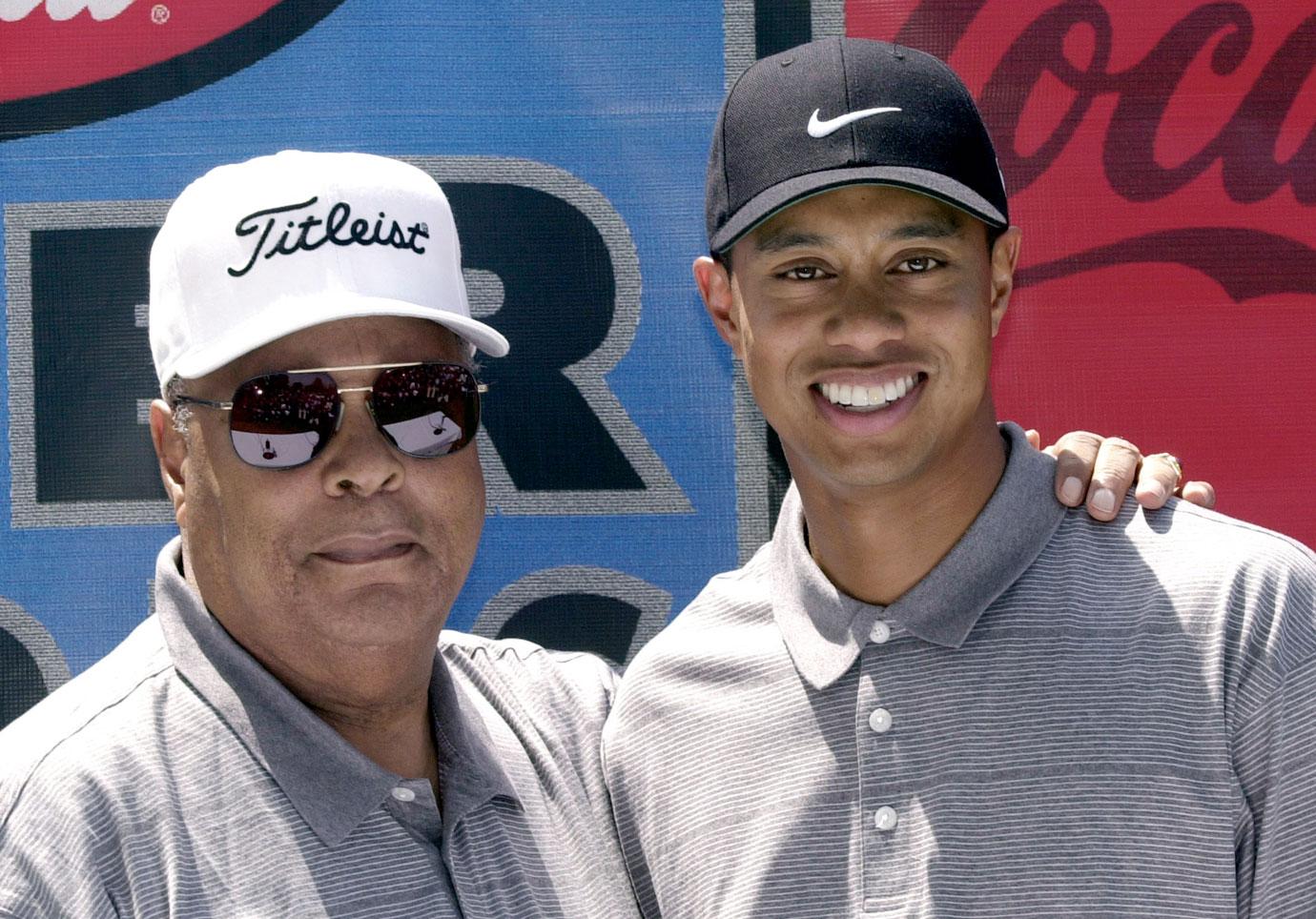 The ex-employee of Earl's remembered the house filled with women. "Pornography played steadily on the television," the authors described. "Sex toys were stuffed in drawers, and sexual favors were formed at Earl's request."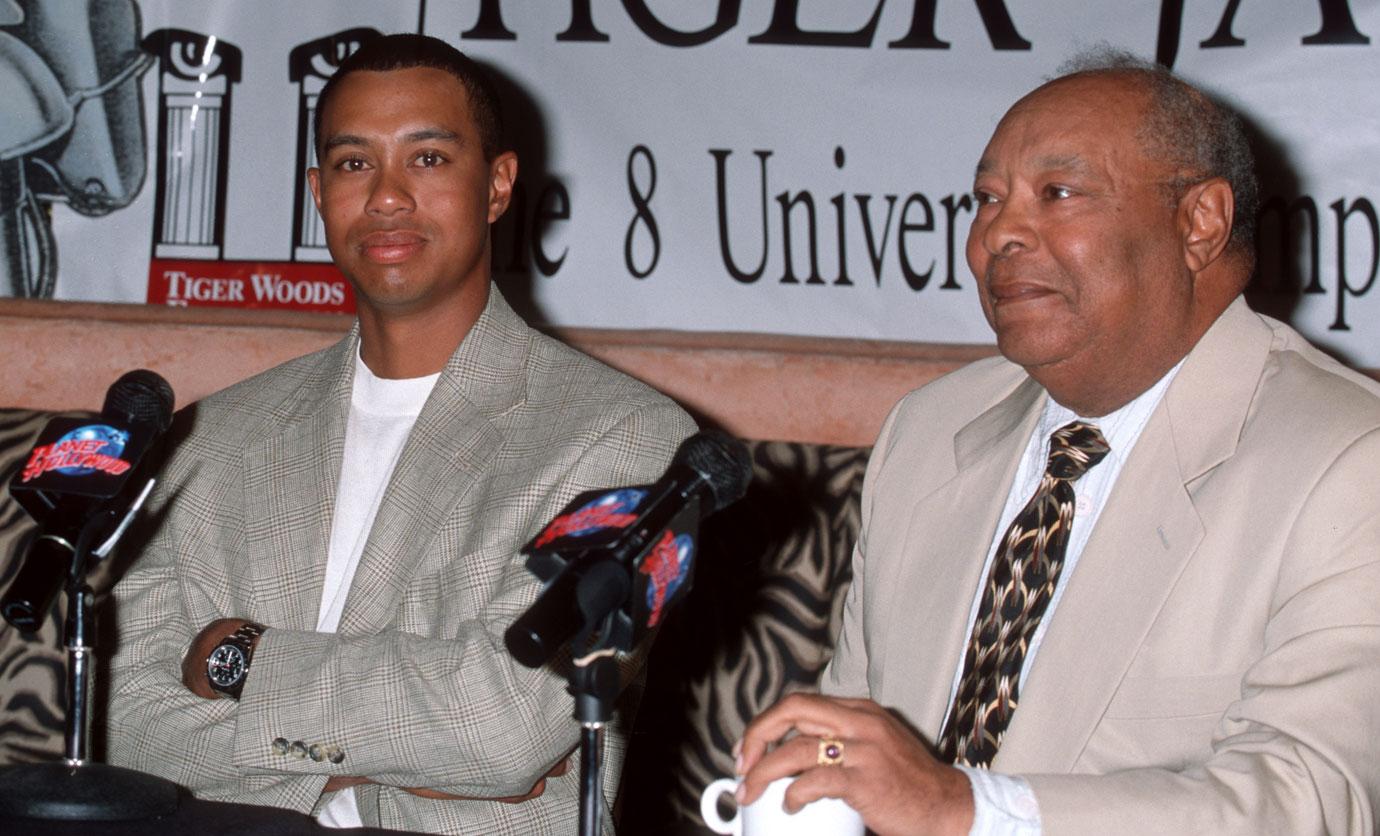 Ultimately, Tiger's father passed away in 2006. The golfer received the news from his mom – but he did not shed a tear, the authors explained. "He'd known for some time that his father was dying, and now the dreaded moment had arrived," the biographers wrote. "Woods hung up and stared blankly."
Article continues below advertisement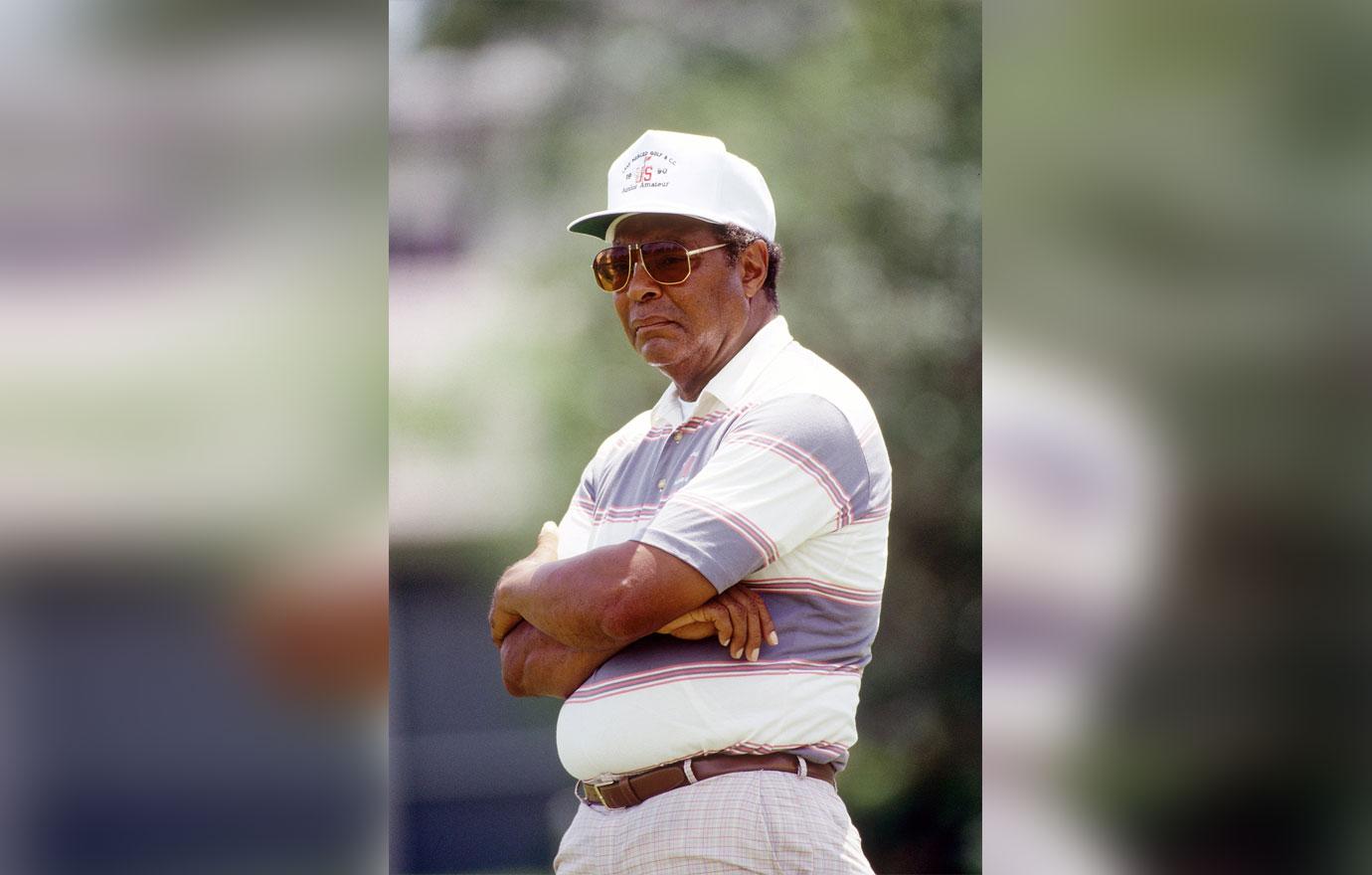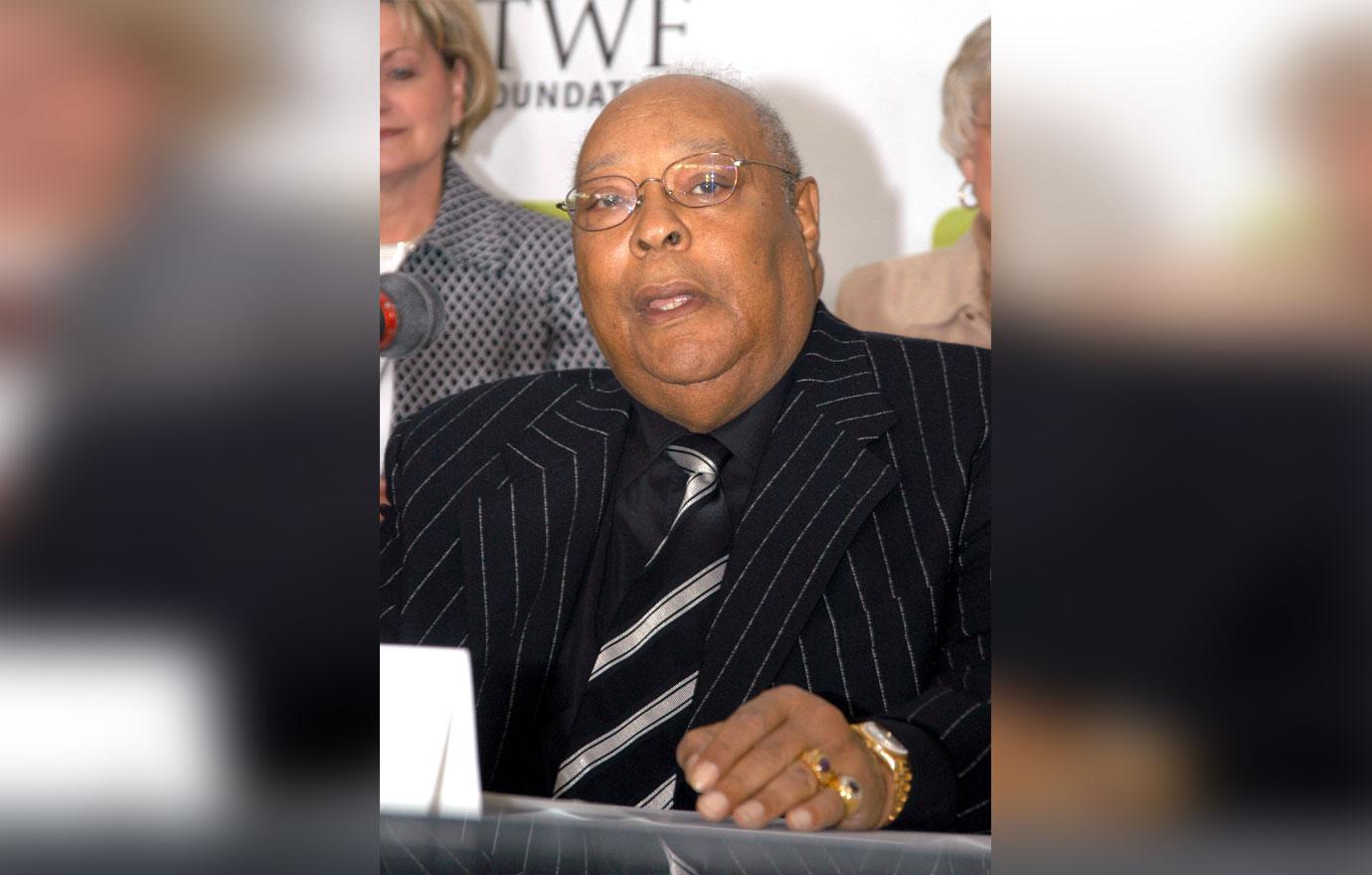 What do you think of Earl Woods' womanizing ways? Sound off in the comments!
We pay for juicy info! Do you have a story for RadarOnline.com? Email us at tips@radaronline.com, or call us at (866) ON-RADAR (667-2327) any time, day or night.