The Wildest Moments On Amazon's First Season Of 'The Boys'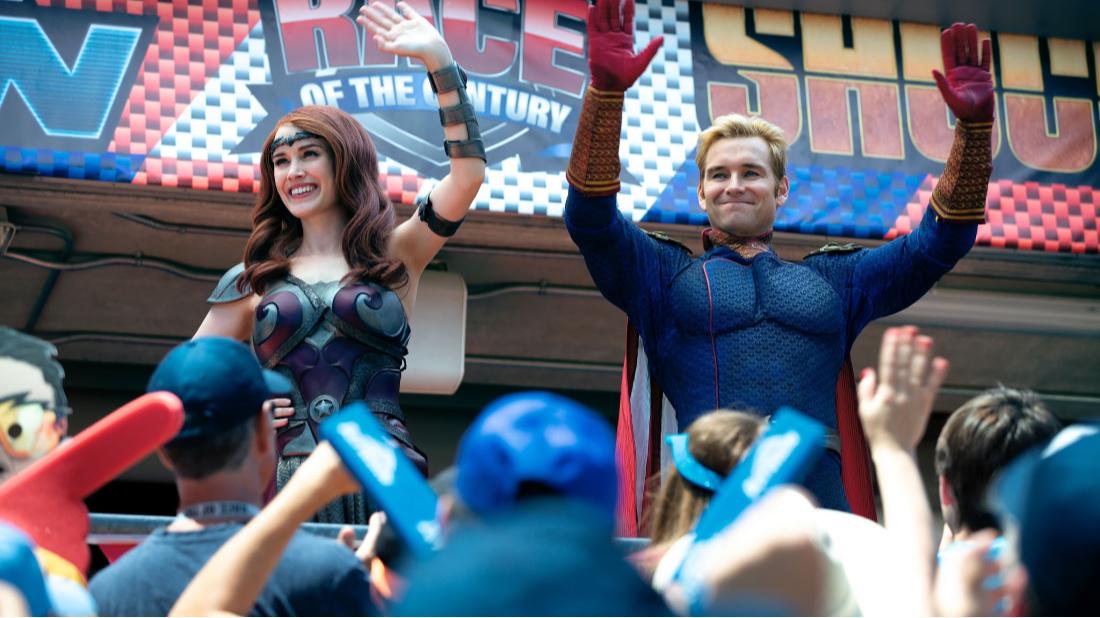 Amazon's The Boys is not your kids' superhero show. Let's just say you probably won't be showing this one on family movie night. These superheroes cuss, have questionable morals and are involved in plenty of gory moments that will keep you on your toes. The series focuses on the superhero team — The Seven — who are backed and promoted through the powerful corporation Vought International, with actress Elisabeth Shue as their boss. Although the public perception of The Seven is one of your typical "do-good" superheroes, we see that they are anything but good. In fact, they are pretty darn corrupt.
Article continues below advertisement
More: The 15 Darkest True Crime Documentaries on Netflix
The Boys, led by actor Karl Urban as Billy Butcher, tries to expose the evil underbelly of The Seven. He has a vendetta against the leader of The Seven, the super hero Homelander (played by Antony Starr), as he knows that he is the reason his wife has disappeared. He recruits Hughie Campbell (played by actor Jack Quaid) after his girlfriend is violently killed by the superhero A-Train — and what happens next results in a season full of some eye-popping and jaw-dropping moments.
More: 10 Reasons to binge watch Marco Polo
Curious to see just how crazy The Boys gets? Here are 10 of the most incredible moments on season 1 of The Boys. Warning: Major spoilers ahead!
A-Train Kills Hughie's Girlfriend.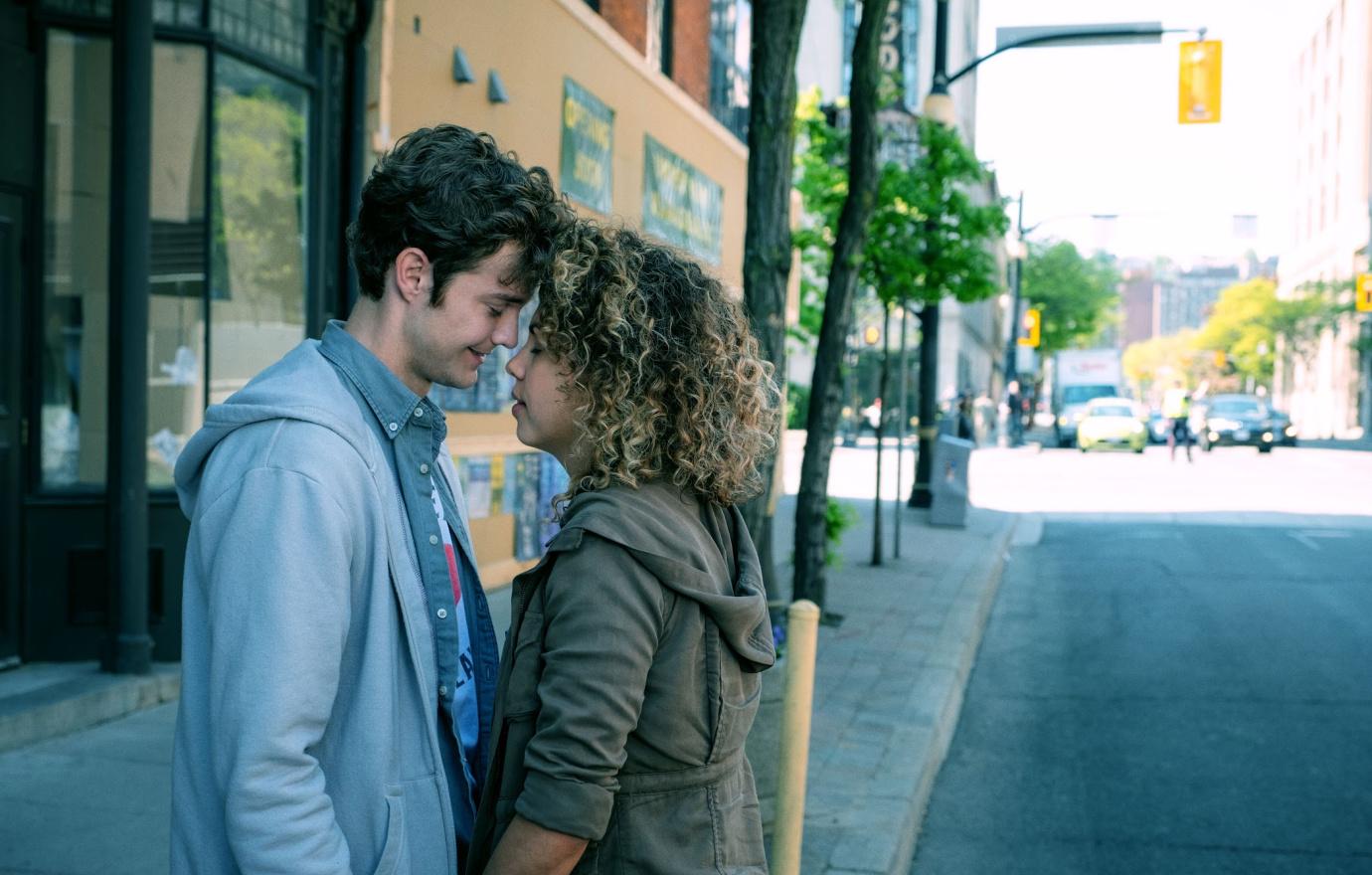 You will get a hint of just how crazy The Boys gets right out of the gates in the first episode. Hughie, played by Quaid, and his girlfriend are walking down the street, holding hands and talking about their future and moving in together. It feels like a a scene out out of a rom-com, until everything changes.She steps off the curb and turns to face him to continue taking and kissing, and suddenly she is gone.
The entire accident is shown in graphic slow motion, with body parts flying through the air and blood spatters hitting Hughie's face. The camera pans over to the superhero A-Train, whose super power is that he can run very fast. In fact, he was running so fast he literally ran through her. Let's just say the scene ends with Hughie holding her hands … without the rest of her body attached.
Article continues below advertisement
Billy Butcher & Translucent's Fight Scene.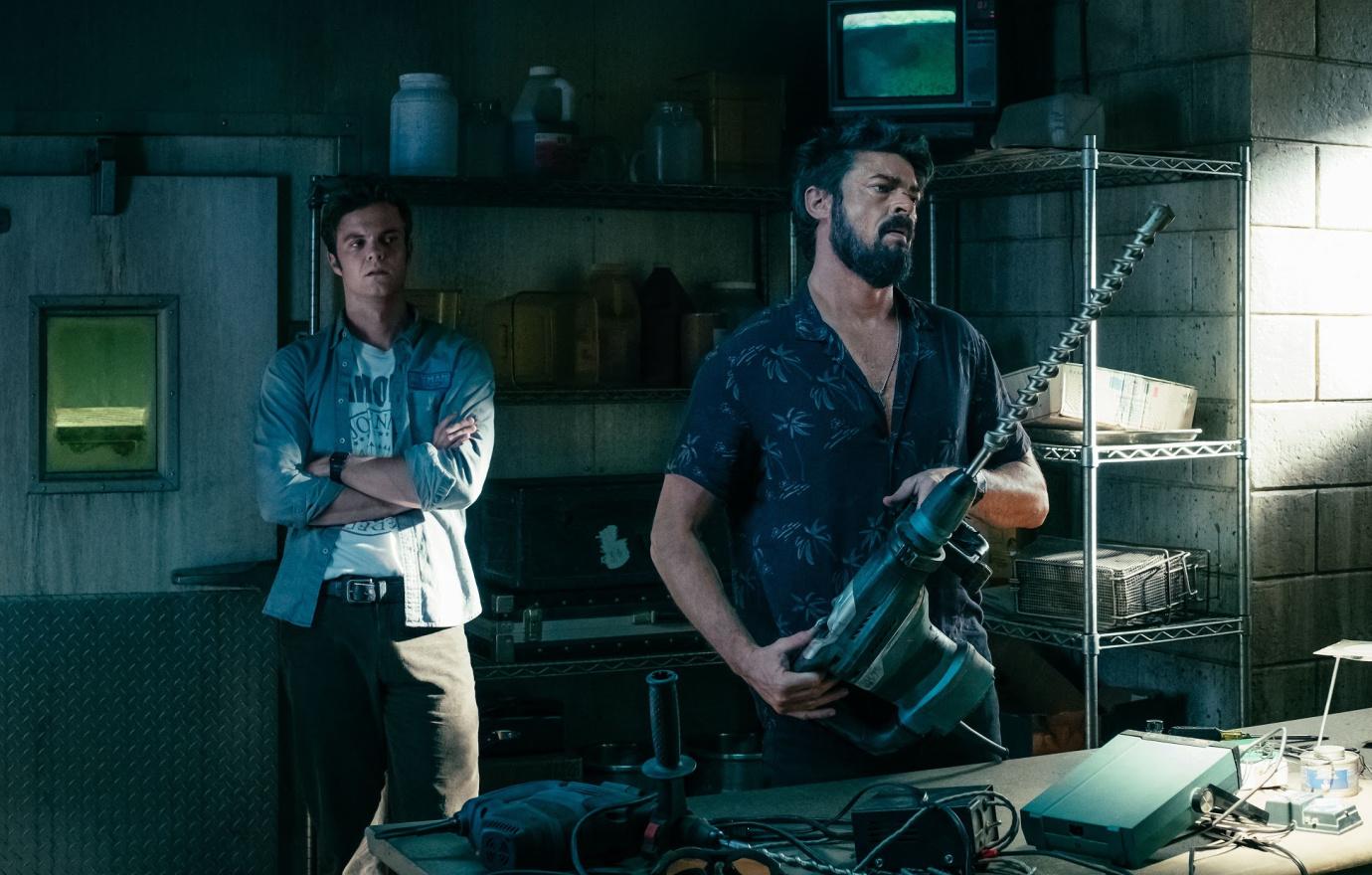 The superhero Translucent can make himself invisible, which comes in handy when he decides to pay Hughie a visit while he is at work. Luckily for Hughie, Billy Butcher, played by Urban, comes to save the day — by driving his car into the electronics store and beating Translucent to a pulp.
How can a fight scene with an invisible superhero be so graphic? Between the sound effects, awesome acting and some well-placed blood, it is amazing how wild this scene can get.
Article continues below advertisement
Homelander Versus The Terrorists.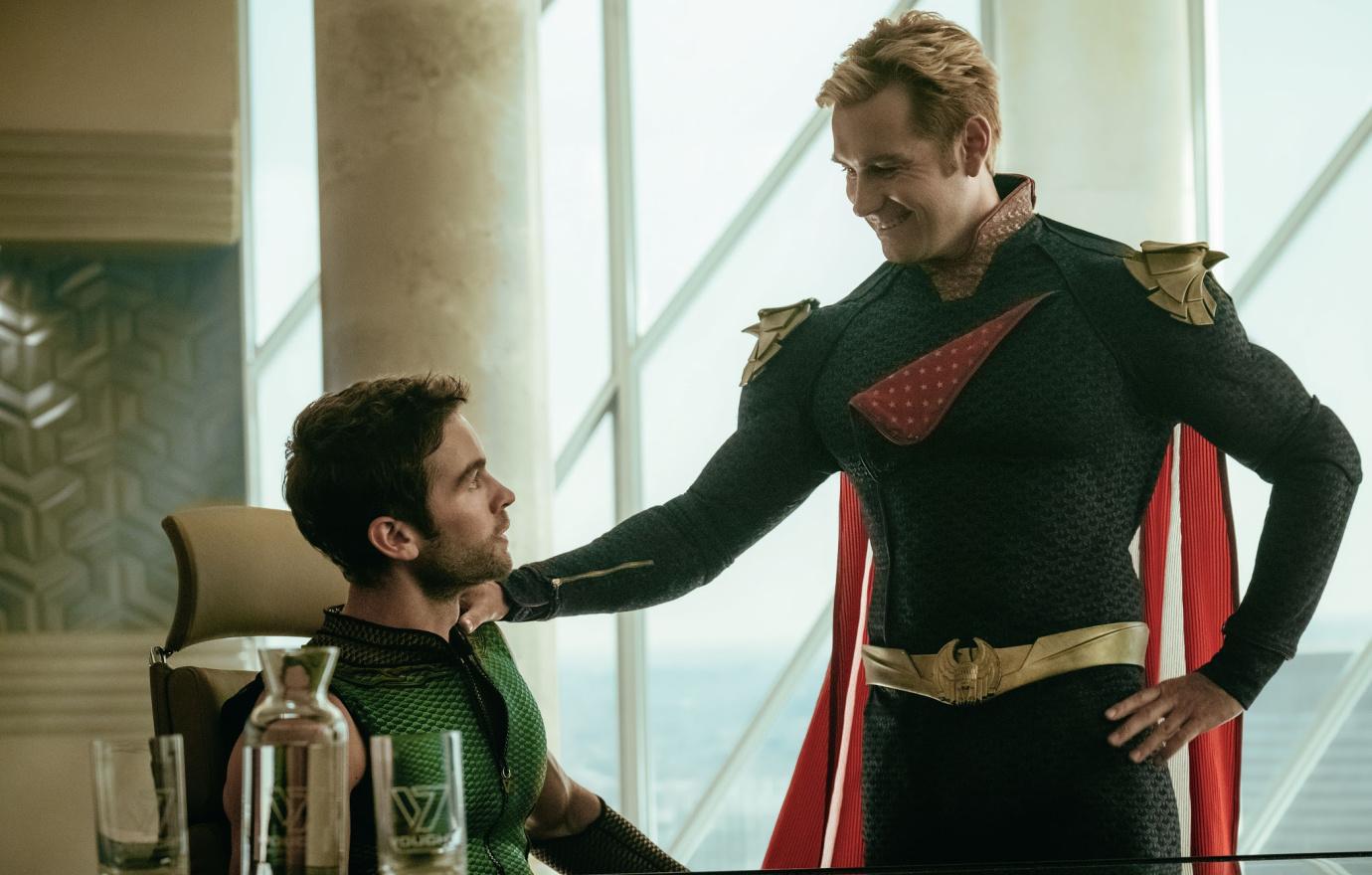 Homelander, played by Starr, is the leader of The Seven, and he is basically like a mix of Captain America and Superman … that is, if they were both a bit corrupt. He has super strength, super speed, the ability to fly and, to top it all off, laser eyes.
In one wild scene, he is actually doing good by helping the US troops kill terrorists in Syria, but he assists in the most brutal fashion — by slicing their bodies in half with his laser eyes. Not only does it look gory, but it sounds gory too.
Article continues below advertisement
The Deep Tries To Help A Dolphin … and Fails.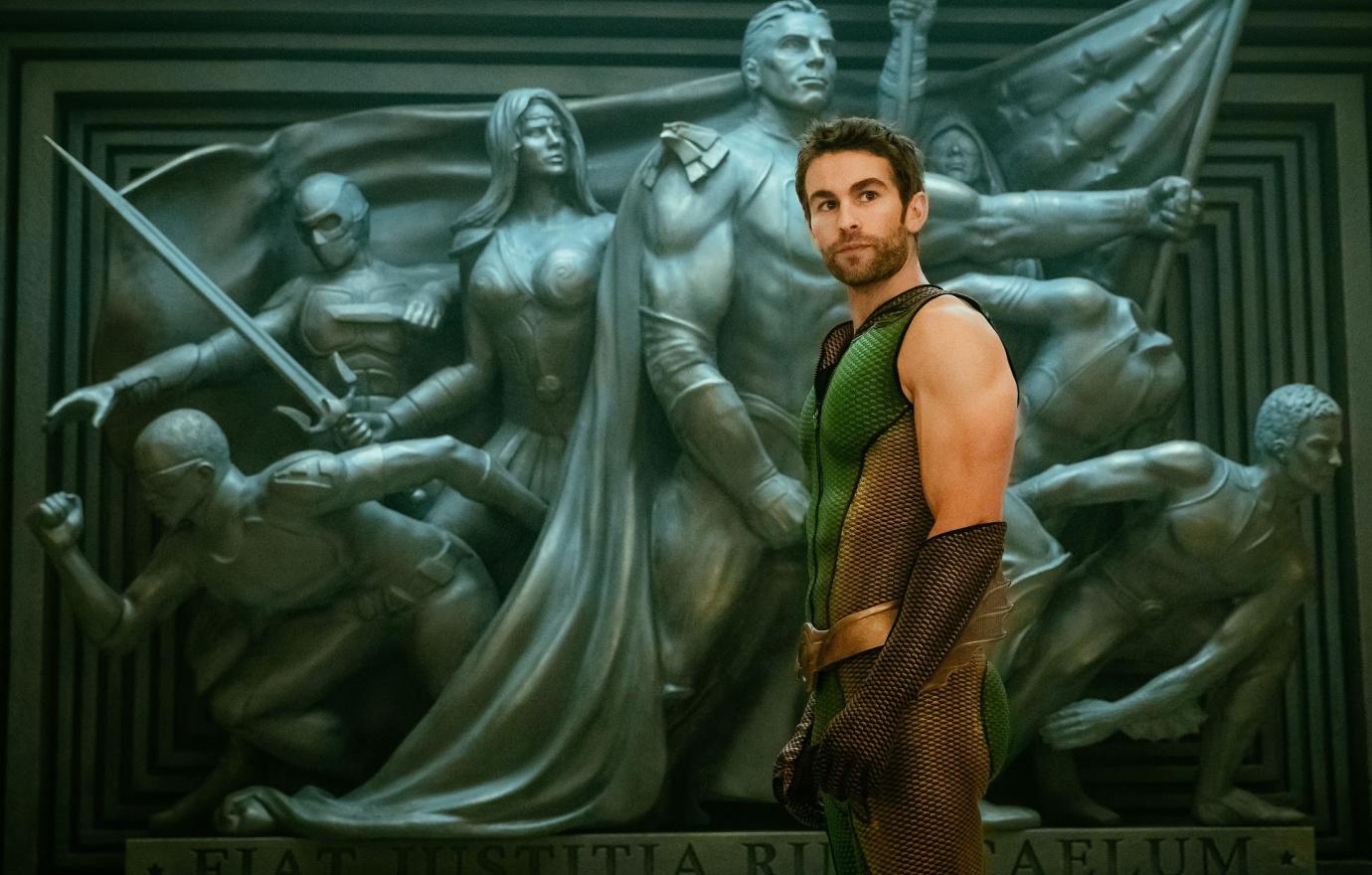 The superhero The Deep (played by actor Chace Crawford) has the power to speak to marine life and can breathe underwater. When a dolphin needs to be saved, he is obviously the superhero for the job … or so we thought.
He tries to save the dolphin, but it doesn't quite go as planned in this wild scene from The Boys. Let's just saw he has a hilariously inappropriate conversation with the dolphin, before his rescue attempt goes awry.
Article continues below advertisement
Hughie Versus Translucent.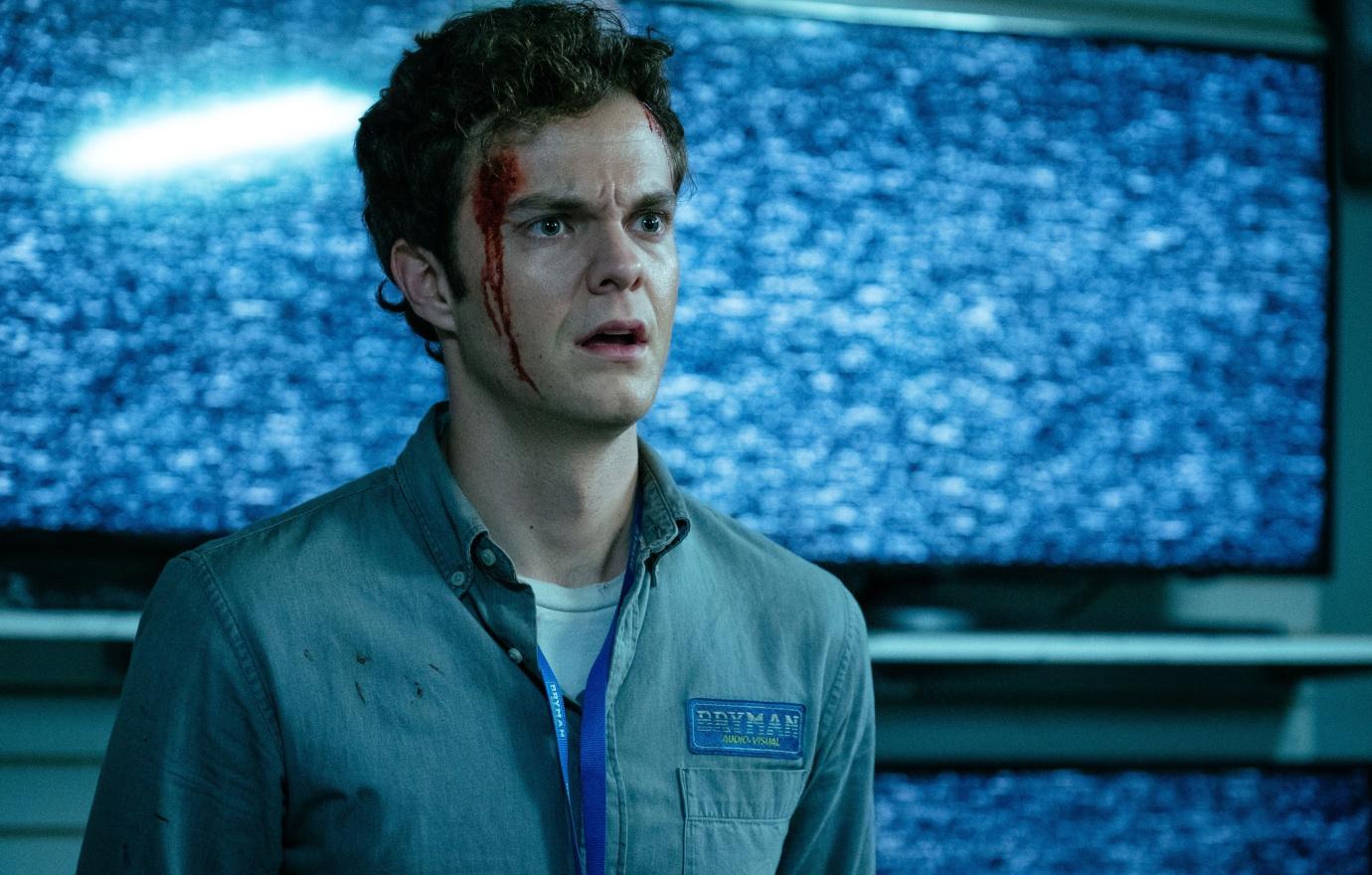 Warning: This gory scene includes a major spoiler alert! Hughie gets covered in blood yet again in this wild scene in which he goes up against the superhero Translucent.
If you have ever wondered what would happen if someone had a detonated bomb in their behind, then watch this scene. (Hint: It involves lots and lots of blood!)
Article continues below advertisement
Billie Butcher Versus The Mindreader Mesmer.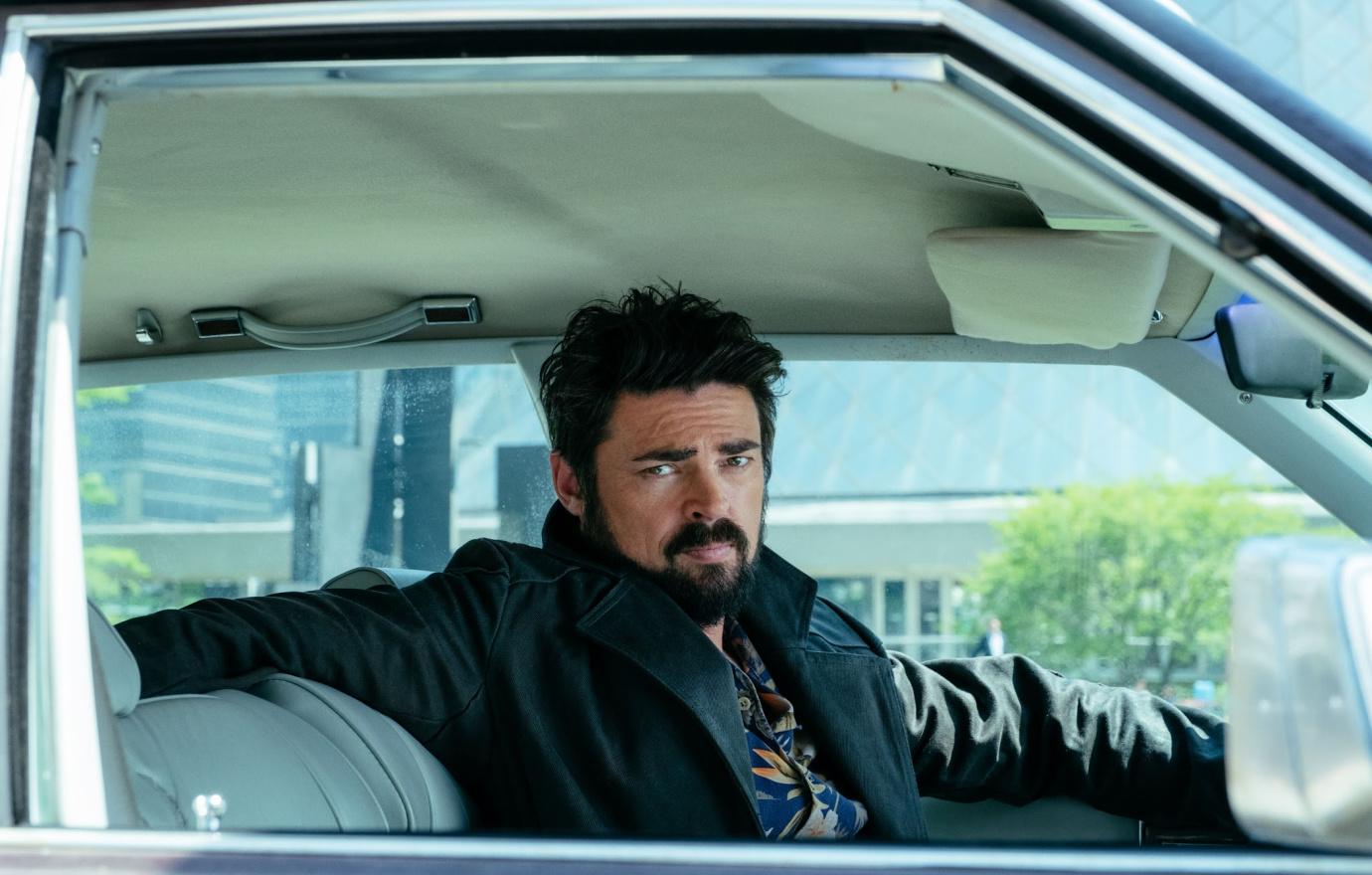 Billy Butcher is back for another gory scene. This time he is beating up the ex-superhero Mesmer, played by The Sixth Sense actor Haley Joel Osment.
Osment isn't seeing dead people in The Boys, but he does have the power of reading minds when he touches someone's skin. There is plenty of brutal skin-to-skin contact, and Mesmer certainly wasn't liking what was going through Butcher's mind as he they battle it out in the airport bathroom.
Article continues below advertisement
Black Noir Versus The Female.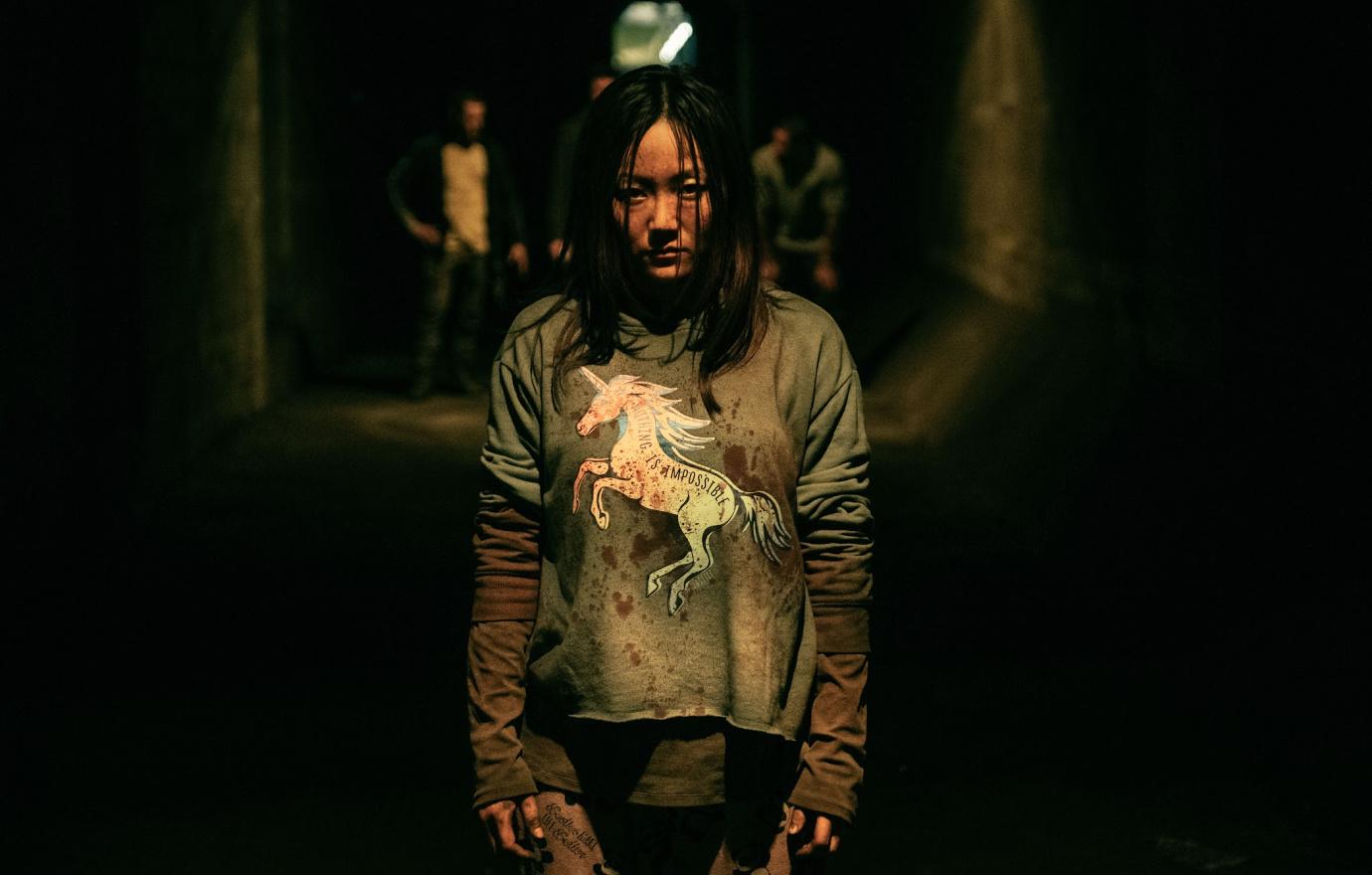 The superhero Black Noir (played by Nathan Mitchell) is known for being silent, yet deadly with his superhuman strength. In this scene, he fights with the superhero The Female (played by Karen Fukuhara) as he shows off his stealth-like skills.
Although there are some gory and bloody moments, the sound effects are insanely good at setting the mood for his brutal scene.
Article continues below advertisement
Homelander's Gut Punch.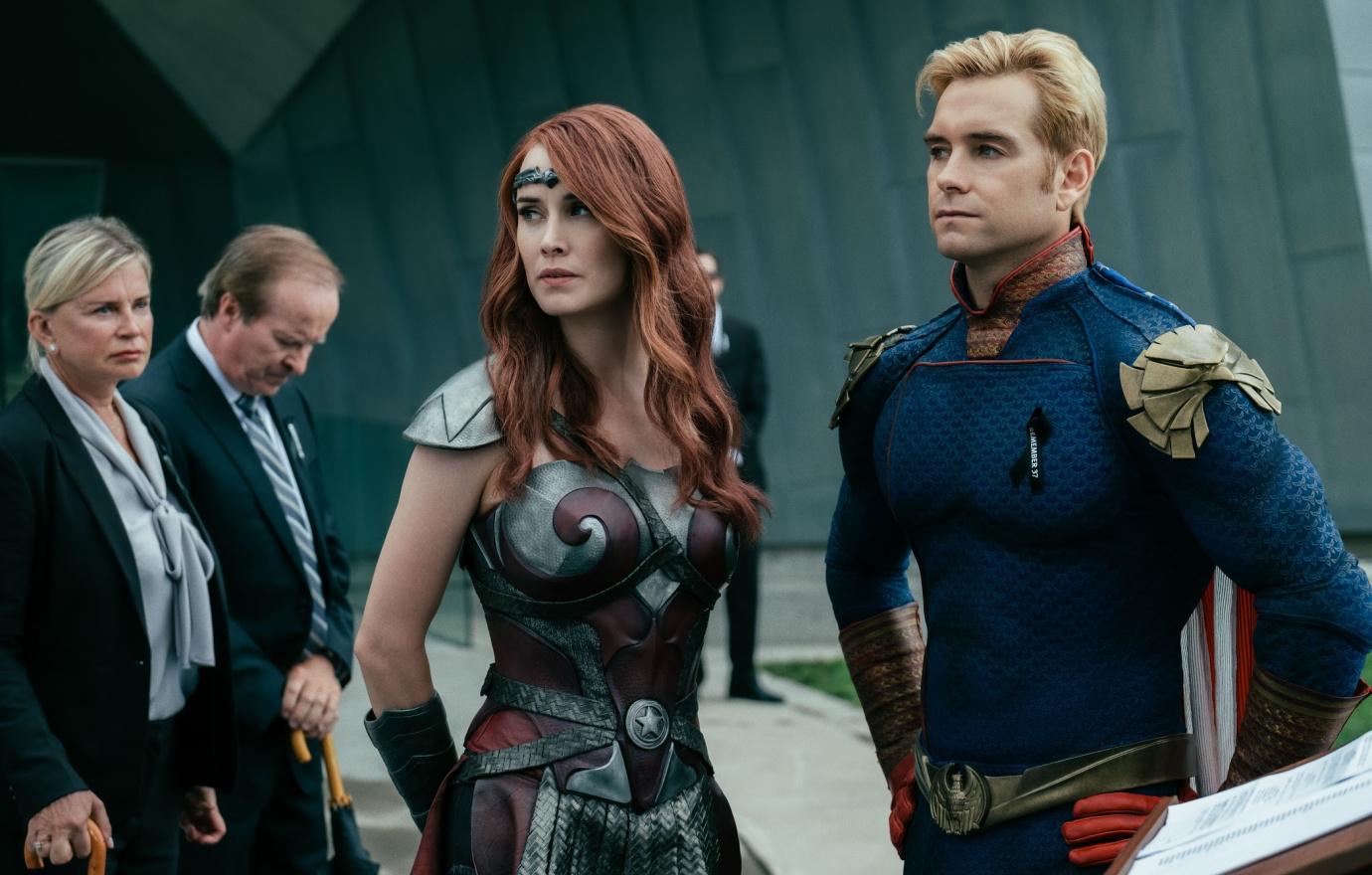 Homelander is the star of another gory scene — this time with Queen Maeve — played by actress Dominique McElligott. Homelander gives his laser eyes a break and brutally kills a man by punching him through the gut … literally.
He attempts to cover the accident in the most Homelander way, which is to shoot Queen Maeve to make it appear like the man attacked them.
Article continues below advertisement
Butcher and Baby Laser Eyes.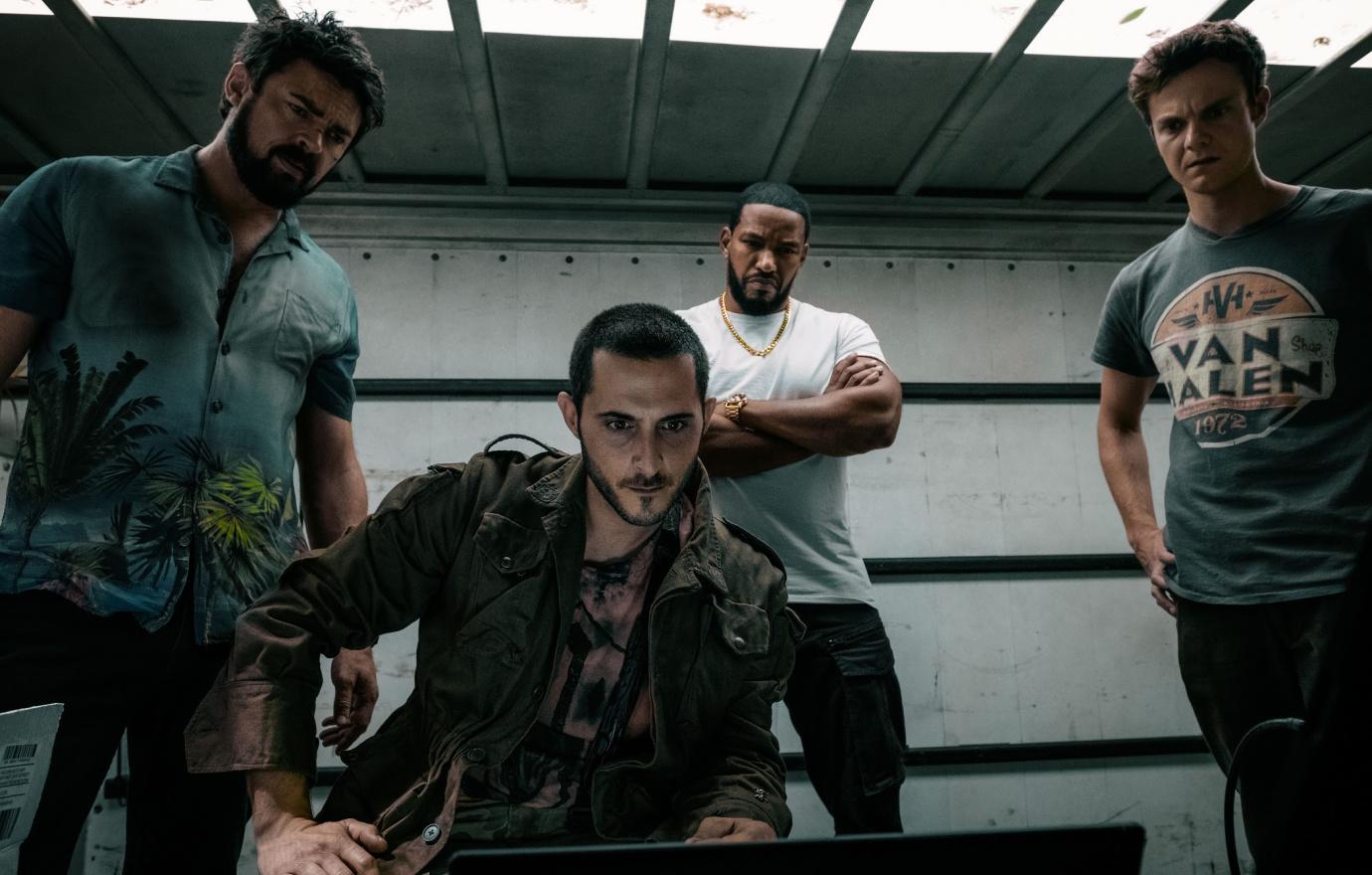 This particular scene in Season One on The Boys has it all: Plenty of action, excitement, gore … and a baby with laser beam eyes.
Butcher is having some difficulties fending off some men who are after him, and he happens to be in the same room with a baby that has laser beam eyes, so it only makes sense to put those powers to use.
Article continues below advertisement
Homelander's Surprising Kill (spoiler alert!)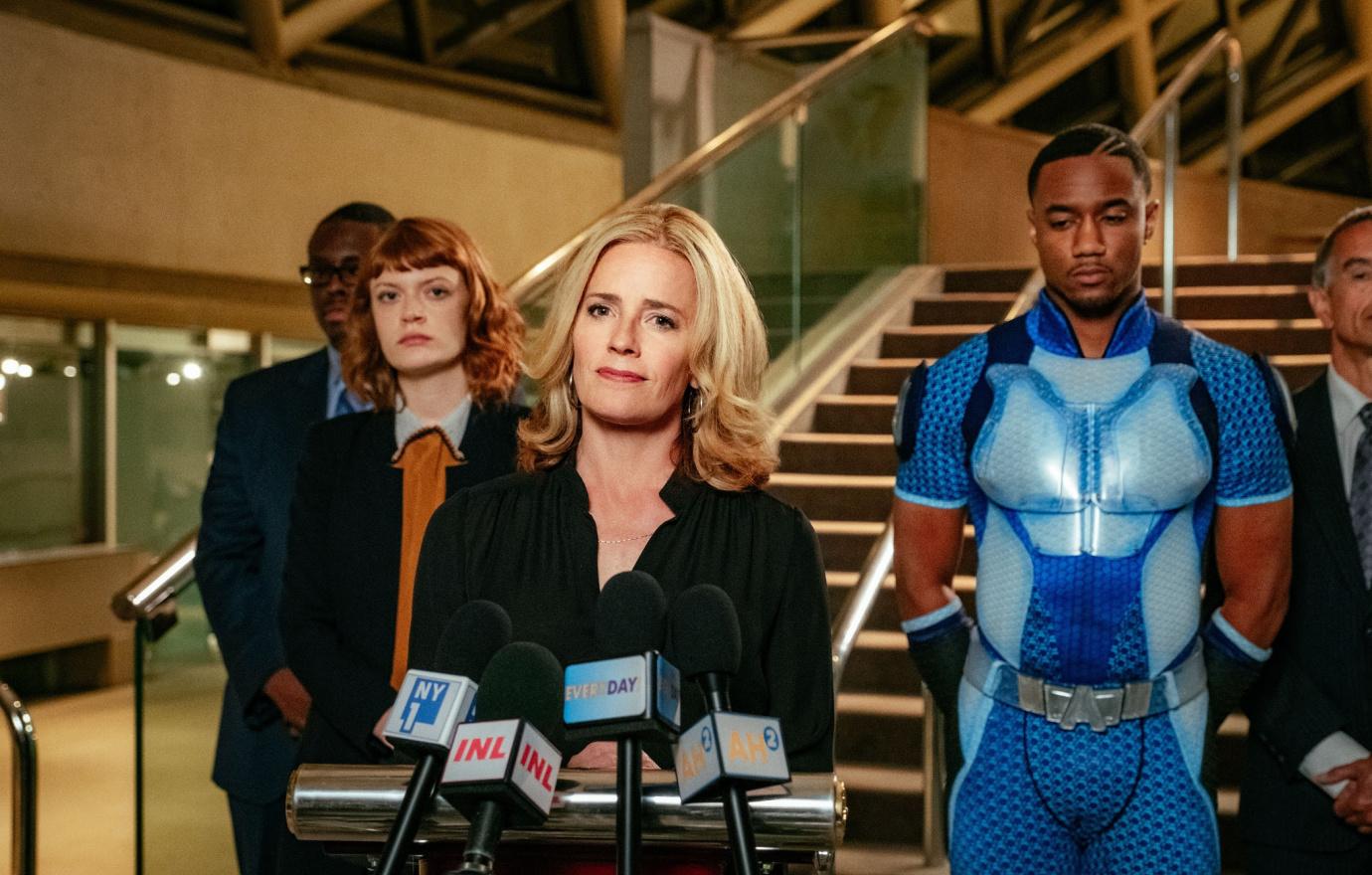 It is no mistake that Homelander is in some of the most gory scenes in The Boys, and this final one takes the cake. Even though Stillwell (Elisabeth Shue) is his boss, lover and his maternal mother figure, that doesn't stop him from brutally killing her when he finds out she has betrayed him.
Amazon has renewed the series for a second season and although no release date has been set, filming is already begun. We want can't wait to see what Season 2 of The Boys has in store. In the meantime, watch season 1 of The Boys on Amazon.