10 Reasons You Should Start Watching 'Marco Polo' Now! — Everything To Know About Your New Favorite Show!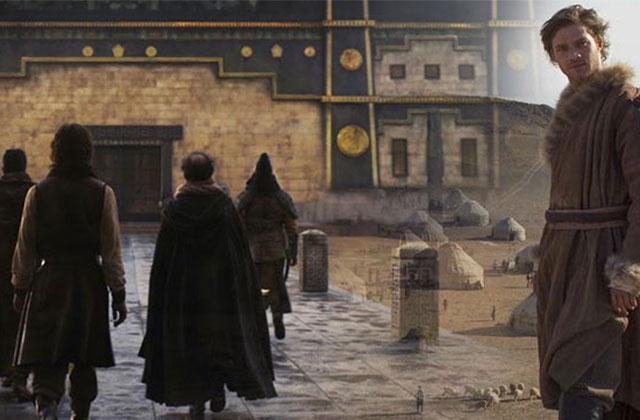 We know your DVR and Netflix "My List" is full of your favorite television offerings! But amid the latest release of comedies, dramas and superhero-themed TV shows, we've pulled together 10 reasons why you'll definitely be adding Marco Polo to your must-see shows!
1. The show is packed with tons of stellar action and fight scenes that just may knock you off of your seat — or couch!
2. If you are a fan of intense storylines and character development, the show's second season is most definitely what you need in your life!
Article continues below advertisement
3. The gorgeous Michelle Yeoh makes her debut on Marco Polo during the show's second season as well. Do we really have to say anything else!?
4. And no worries about possibly being behind! Catching up on Season 1 is easy since you can binge watch every episode on Netflix.
5. The numbers are also on the show's side, with IMBD ranking the show No. 3 on its list of most popular shows on TV!
6. And if those digits aren't impressive enough for you, Parrot Analytics ranked the series the No. 2 original digital show.
7. Marco Polo also came in as Parrot Analytics' No. 10 show across all TV platforms for audience demand.
8. Once you get hooked on the series, you will have tons of Marco Polo followers to discuss the show with since the show's fans are extremely active on social media. So you will never be alone once you finish that final episode of Season 2.
9. Oh, and beyond the epic battles, there's a little romance in the series as well!
10. And it should also be noted that both seasons of the show only have 10 episodes, leaving you no excuse not to add Marco Polo to the top of your summer TV list!
Are you excited for Marco Polo's Season 2 return? Tweet us @OKMagazine or let us know in the comments section.
You can watch Marco Polo's Season 2 now on Netflix!