The Darkest Streaming Movies Based On A True Story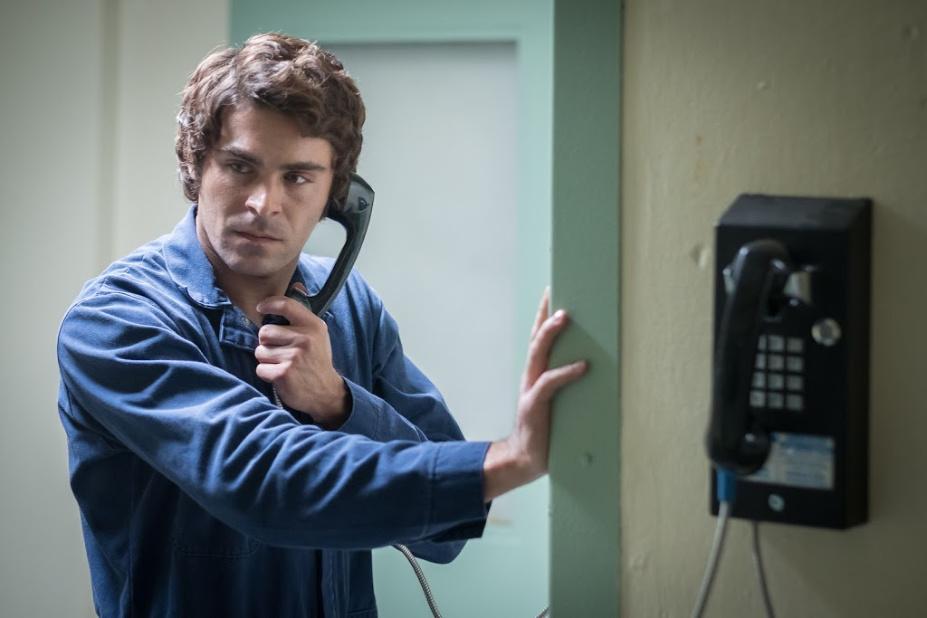 Whether you are a fan of true-crime horror films or dark comedies based on real life events, there is no reason to leave the comfort of your home because you can stream some fantastic movies while sitting in your pj's on the sofa. Thanks to streaming services like Netflix, Amazon Prime and Hulu, you have a variety of movies to watch at your leisure. These chilling movies are full of your favorite stars, including Zac Efron, Ryan Reynolds, Charlize Theron, Jack Black and Reese Witherspoon.
Article continues below advertisement
When a movie is based on a true story, it makes the dark subject matter all the more haunting. This is one reason why the docuseries Making a Murderer has garnered so much attention! Sometimes you just don't have time to binge watch an entire series, which is why these chilling true-crime movies are perfect to stream. Whether it is Zac Efron as the serial killer Ted Bundy, Jeremy Renner as Jeffrey Dahmer or even the haunting story of The Conjuring, these movies will bring on the goosebumps. You've been warned!
'Extremely Wicked, Shockingly Evil And Vile'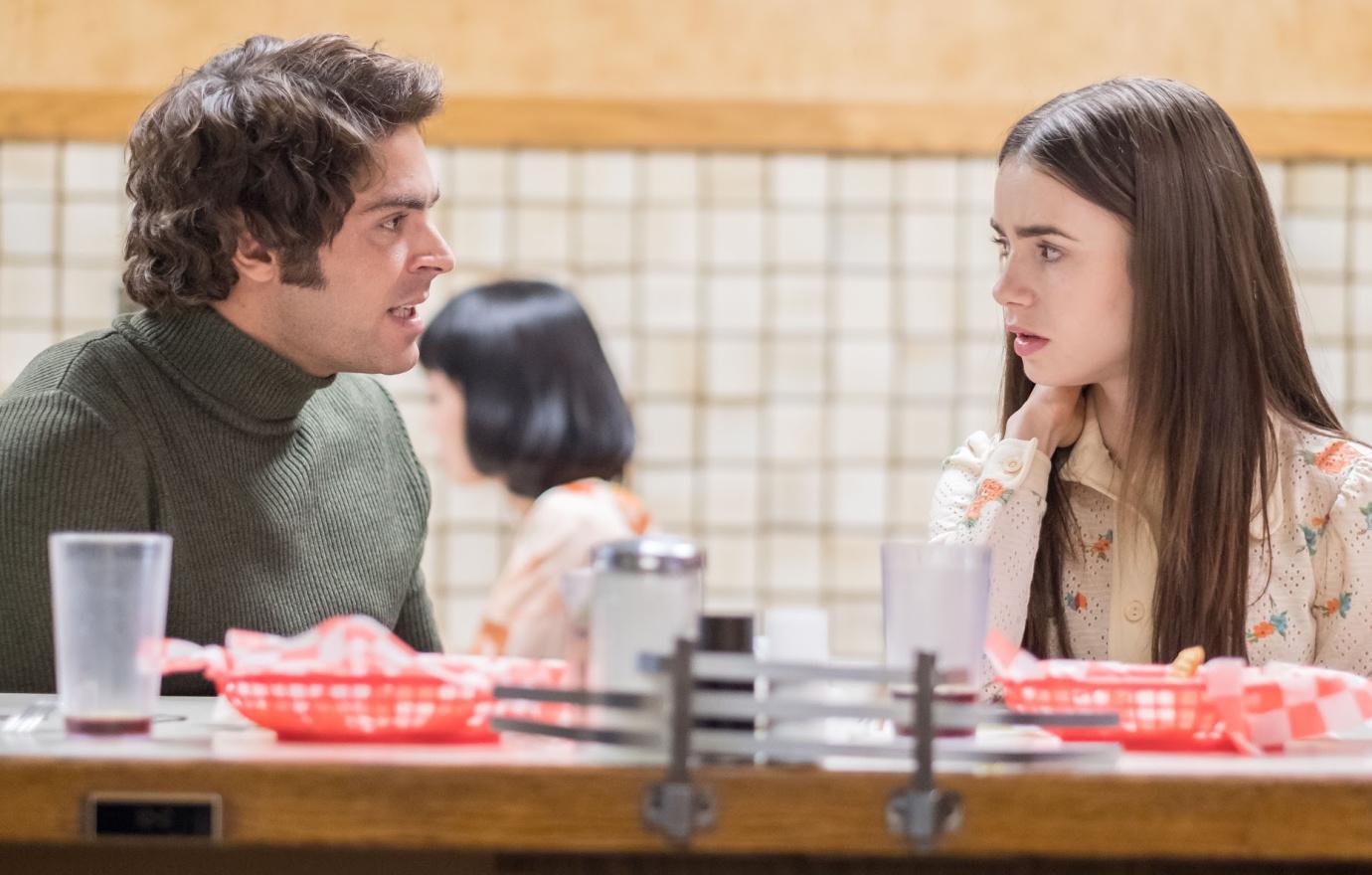 Where to stream it: Netflix
Zac Efron shakes off his squeaky clean image and nails his role playing serial killer Ted Bundy in the Netflix movie, Extremely Wicked, Shockingly Evil and Vile. This story is told from his girlfriend's point of view, played by Lily Collins, who had no idea her charming law school student boyfriend was a monster and was committing horrible crimes against women.
"I had a lot of reservations about playing a killer and in this genre of film," Efron said in an interview. "I wasn't interested in glorifying anything, but I was interested in the psychological aspect of whether he was capable of real love."
With a supporting cast that includes John Malkovich, Haley Joel Osment and Jim Parsons, add this to your must-see list immediately!
'Zodiac'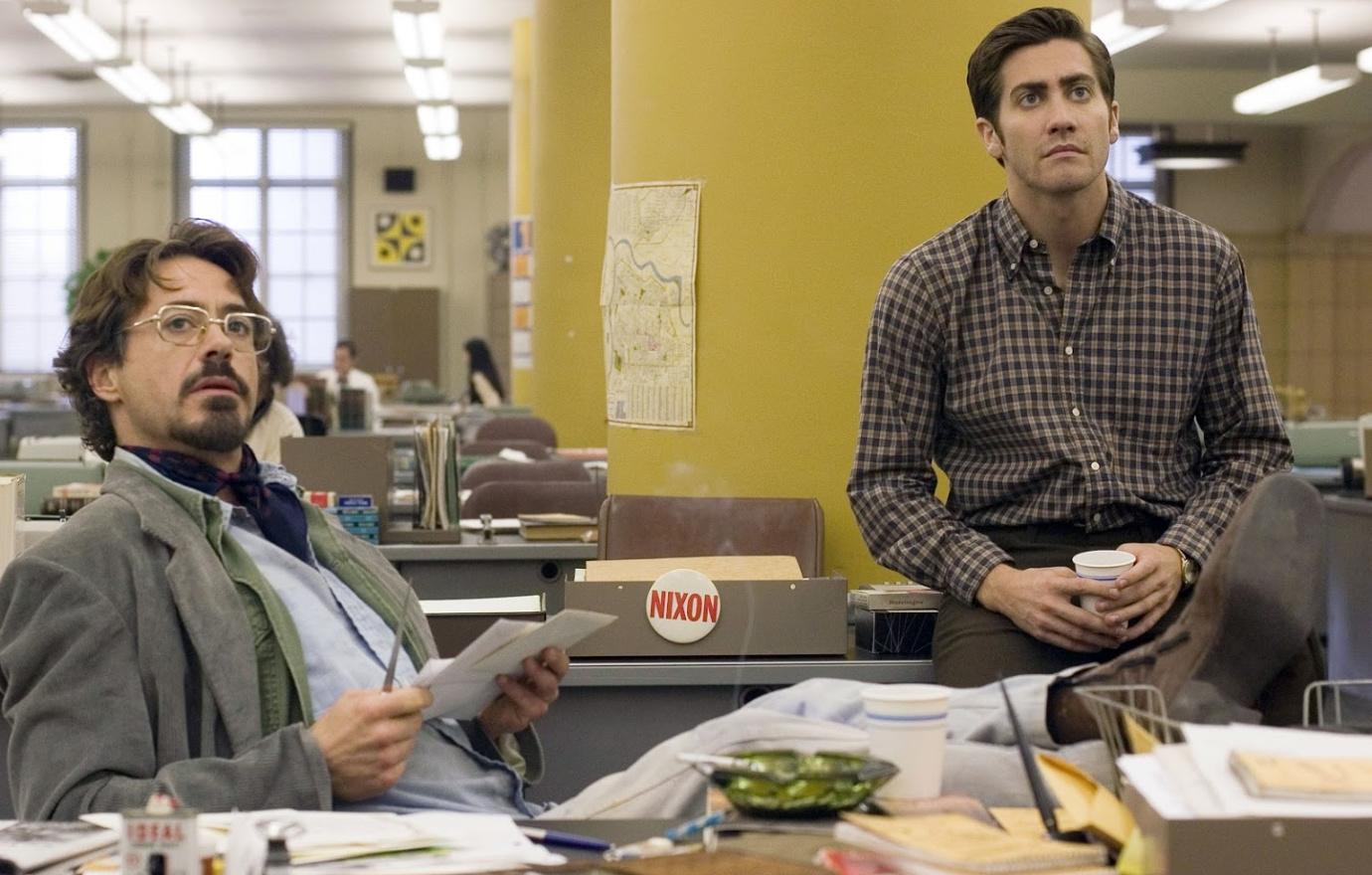 Where to stream it: Netflix, Amazon Prime
Zodiac is the crime thriller based on the real life Zodiac Killer. The Zodiac terrorized San Francisco in the '60s and '70s. This movie has an all-star cast including Jake Gyllenhaal and Robert Downey Jr. as reporters with Mark Ruffalo and Anthony Edwards as the investigators trying to track down The Zodiac.
This film is full of twists and turns as the killer leaves cryptic clues. This movie is directed by David Fincher, who also directed the dark movie Seven, so expect this movie to hit all the creepy notes you expect.
'Dahmer'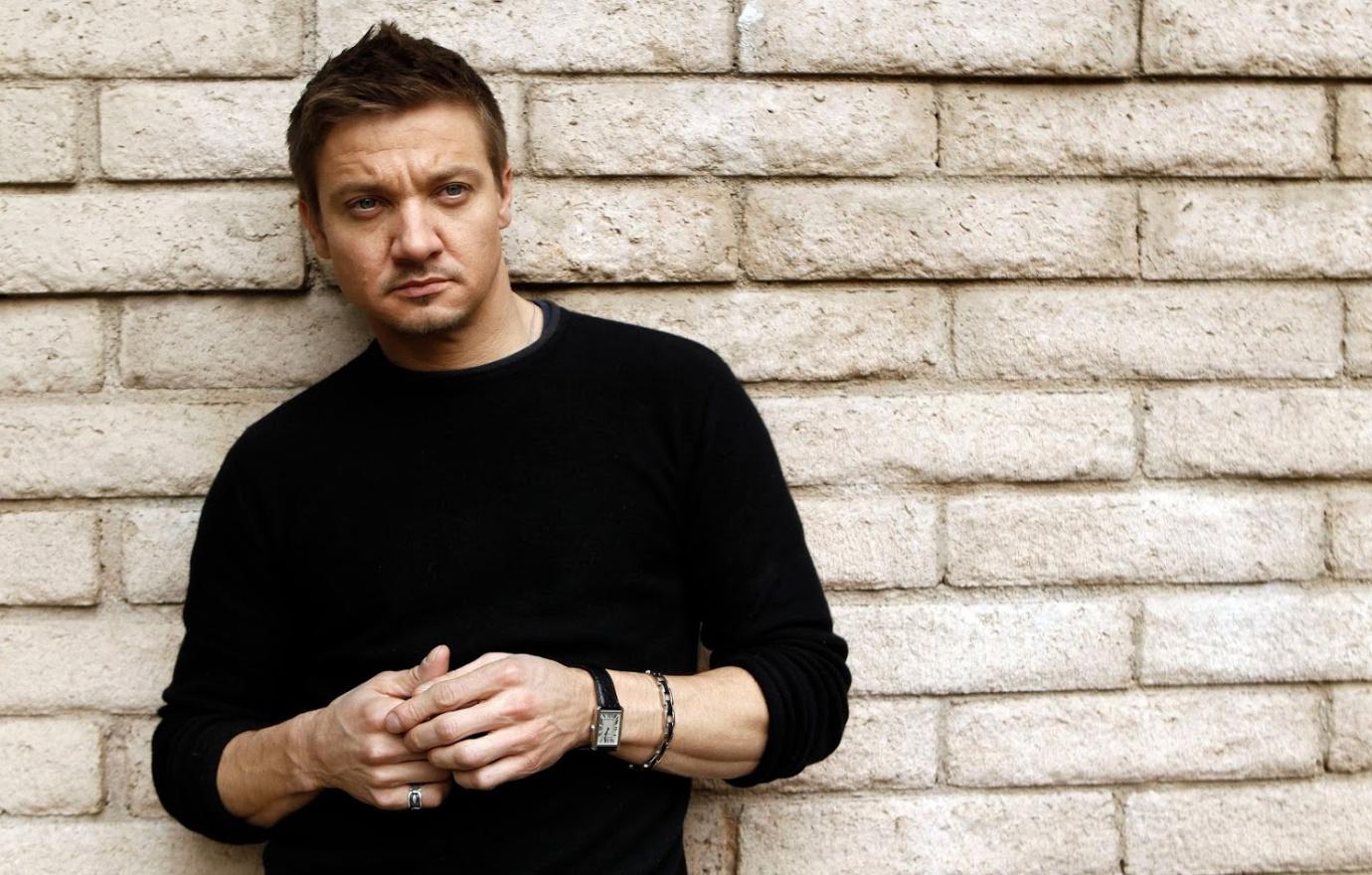 Where to stream it: Amazon Prime
Dahmer is a true-crime horror film based on the serial killer Jeffrey Dahmer. He not only raped, killed and dismembered his 17 victims, but he would also cook them and eat them. It doesn't get much darker than that.
The Avengers star Jeremy Renner plays the lead role of Dahmer, and was actually nominated for an Independent Spirit Award for Best Male Lead.
In fact, Renner joked that after doing this movie he felt like he was cursed. "After I did the film, playing a guy who was basically a monster, things started getting creepy," he said. "My cat was stolen. Then some girl bit me in a bar because I wasn't paying attention to her anymore and I had to go to the hospital."
Article continues below advertisement
'Bronson'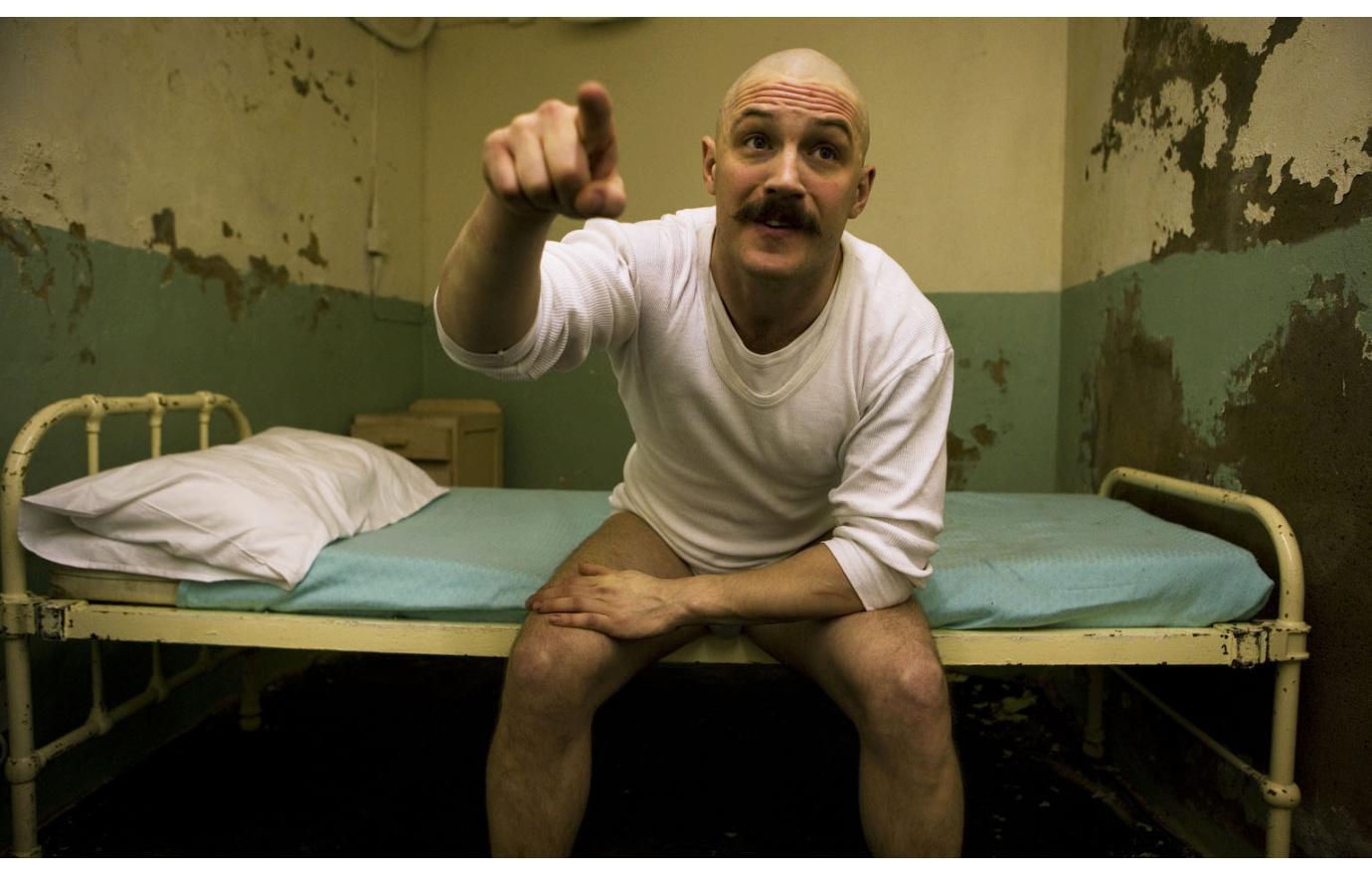 Where to stream it: Amazon Prime, Netflix, Hulu
Bronson is a movie based on the true story of British prisoner Michael Peterson, played by actor Tom Hardy. Peterson was initially sentenced to seven years in prison when he was just 19 for robbing a jewelry store, but his bad behavior resulted in spending 34 years in jail … with three decades of that time in solitary confinement.
That would be enough to drive anyone crazy.
While in prison, Peterson takes on the alter ego of the actor Charles Bronson in this weird and dark movie that gave Hardy the award for Best Actor at the British Independent Film Awards.
Article continues below advertisement
'Devils Knot'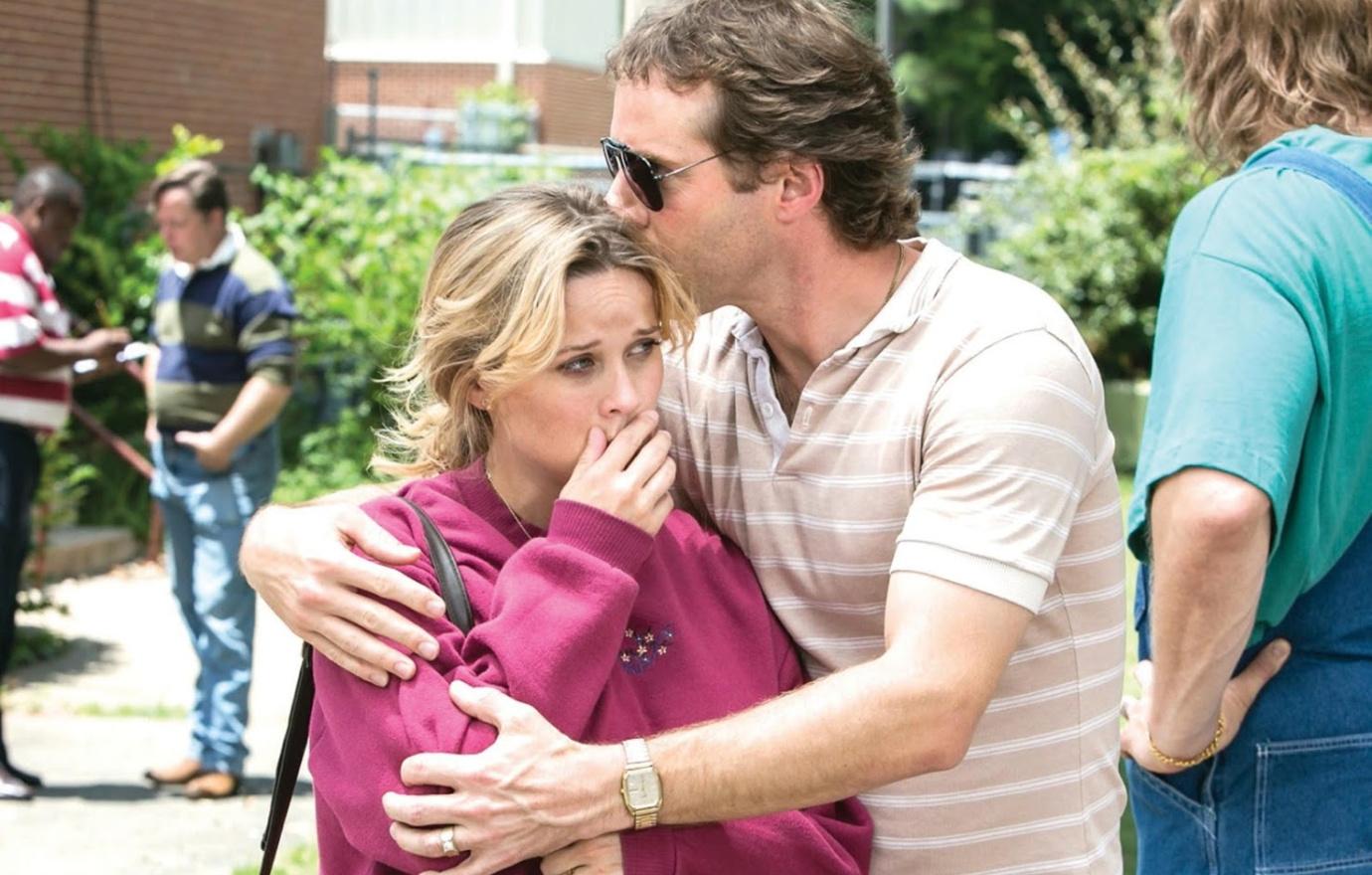 Where to stream it: Amazon Prime
Reese Witherspoon and Colin Firth star in the dark and disturbing movie Devil's Knot, about a triple murder that happened in 1993. The story follows three teenagers known as the West Memphis Three, who were accused of killing three boys in rural Arkansas as part of a Satanic ritual.
Witherspoon plays the grieving mother of one of the boys who was murdered, and Firth is the defense investigator who tries to prove that the three teens are not guilty. This dark and haunting movie will have you questioning the internal struggle between good and bad.
Article continues below advertisement
'Slender Man'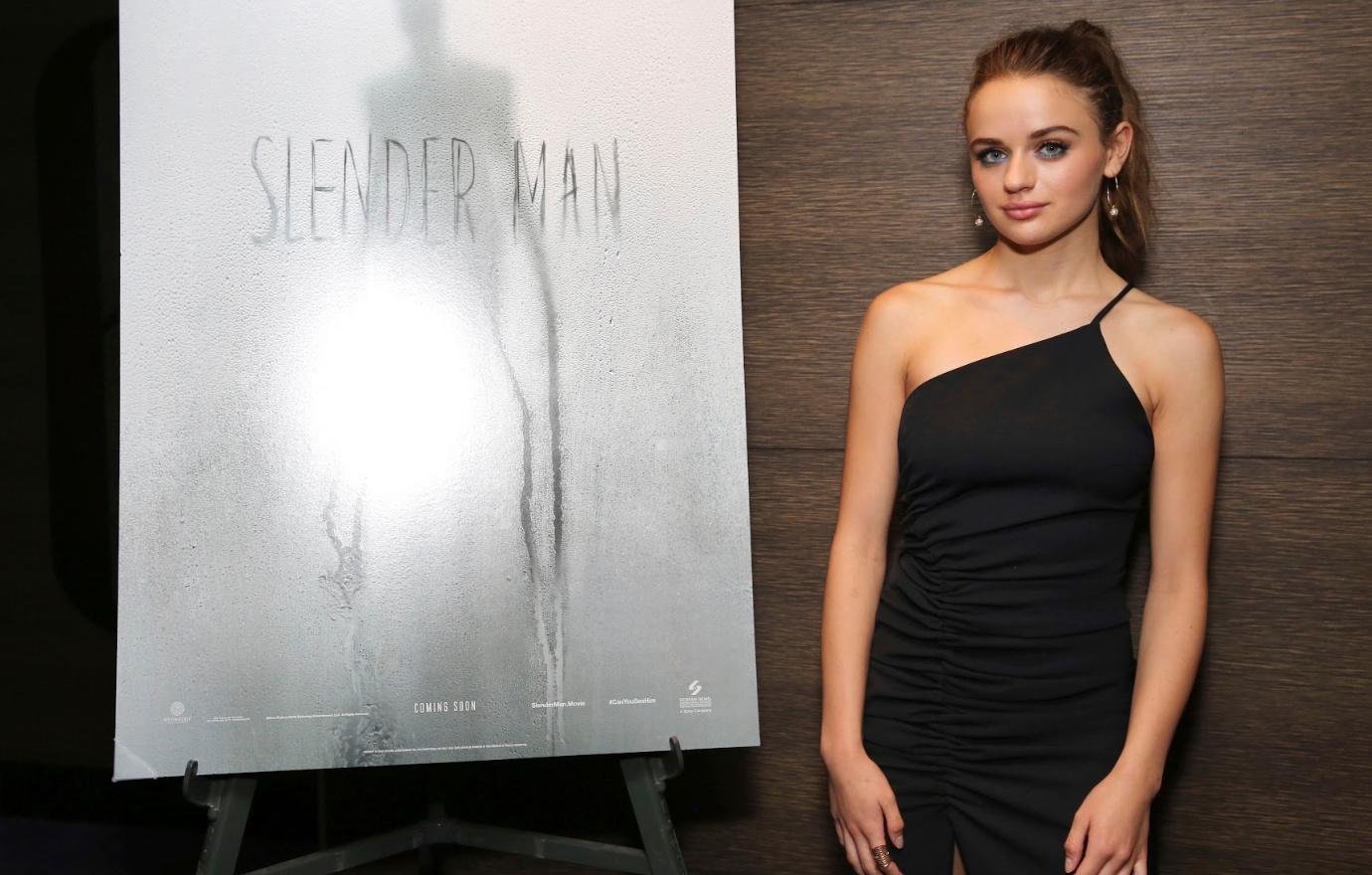 Where to stream it: Amazon Prime, Netflix, Hulu
Slender Man is a horror movie about the fictional character of the same name. He is a tall, creepy figure without a face and lurks in the woods. The movie, which stars Joey King, follows four small-town best friends who try to conjure up Slender Man online — only to have one of the friends mysteriously disappear.
Although Slender Man is obviously a fictional character, the story hit close to home and caused controversy when it was released, as it was just four years after the real life Slender Man stabbing in Wisconsin. Two 12-year-old girls lured a friend into the woods and then stabbed her 19 times, saying they were trying to appease Slender Man. Luckily, the victim was able to crawl to safety and the girls were placed in mental health institutions.
Even though the plot of the movie does not follow the real case, the Slender Man character inspired the real life stabbing that resulted in the Milwaukee, Wisconsin movie theaters banning this movie from being shown.
Article continues below advertisement
'Monster'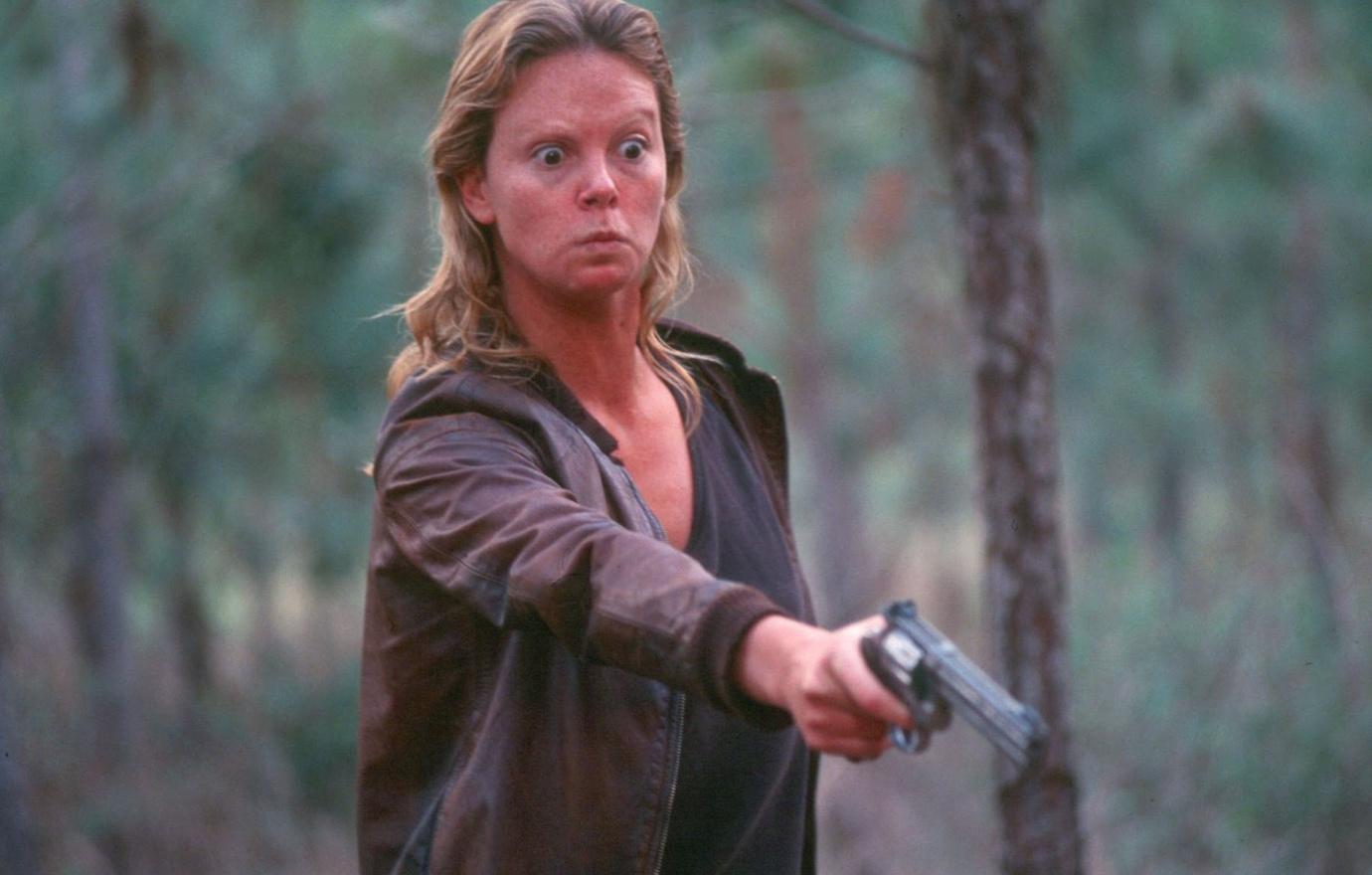 Where to stream it: Amazon Prime, Netflix
Charlize Theron plays serial killer Aileen Wuornos in Monster, which is the role that earned her an Academy Award for Best Actress in 2005. Wuornos was a prostitute who, after being roughoused by one of her clients, murders him out of anger. This sets off a killing spree resulting in her killing seven of her clients. She was finally caught and (spoiler alert!) was actually executed in Florida in 2002. Christina Ricci makes a great addition to the cast, playing Wuornos' girlfriend in the movie.
Theron is unrecognizable in this chilling film as she gained 30 pounds to look like Wuornos. Theron told Howard Stern in an interview that one of the producers of the movie was taken aback when he saw Theron's weight gain and realized just how dark the movie would be.
"He thought he was making a hot Charlize Theron, Christina Ricci, lesbian love, sex movie," she said.
Article continues below advertisement
'Black Mass'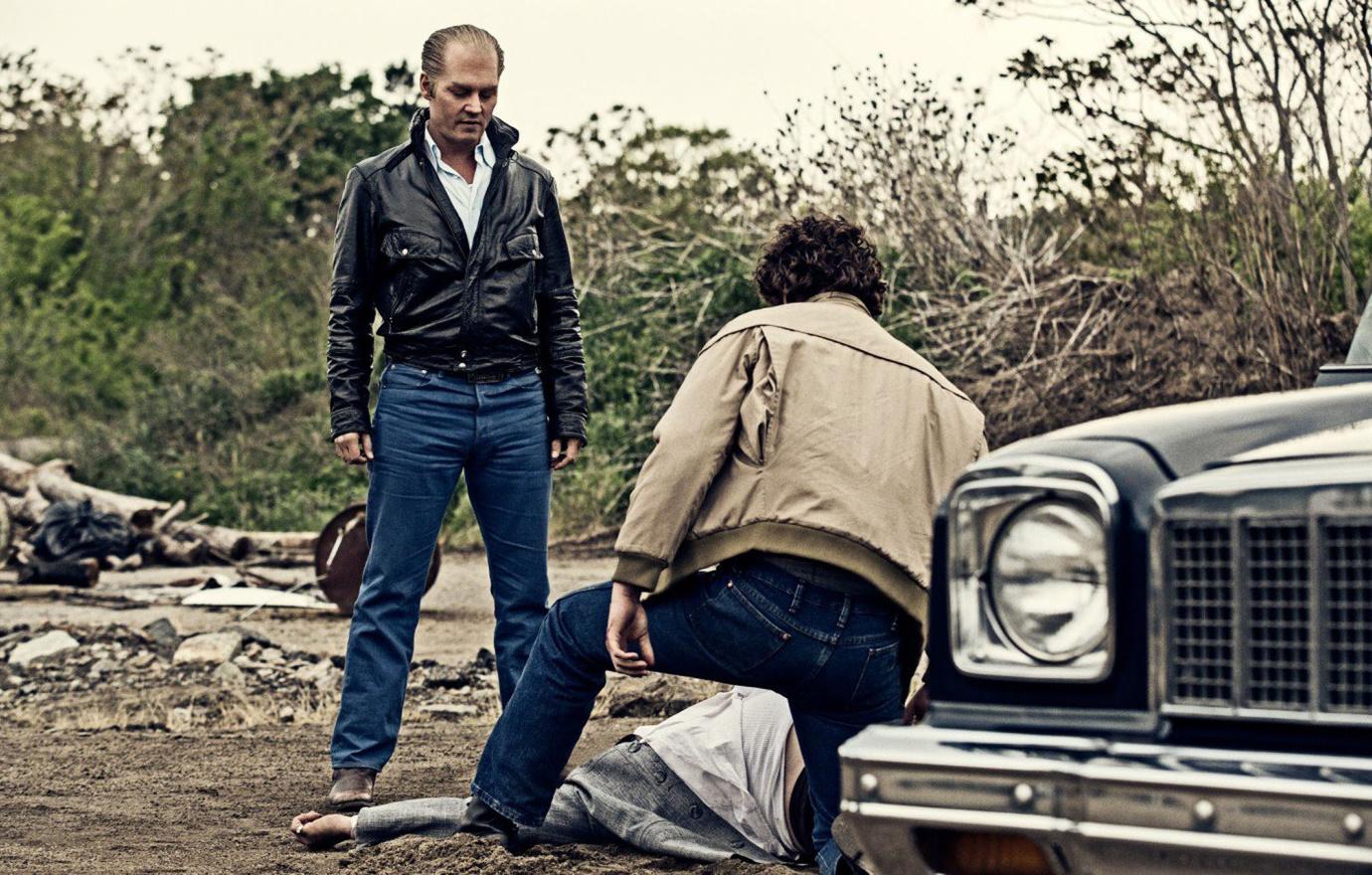 Where to stream it: Amazon prime
Black Mass is a movie based on the alliance between the FBI and the Irish Mob. This star-studded cast features Johnny Depp as James "Whitey" Bulger (the Irish-American crime boss), Benedict Cumberbatch as the Massachusetts senator and Joel Edgerton as the FBI agent.
Expect plenty of violence as the story unfolds and tells the chilling tale of one of the most dangerous and ruthless gangsters in the United States.
Article continues below advertisement
'The Amityville Horror'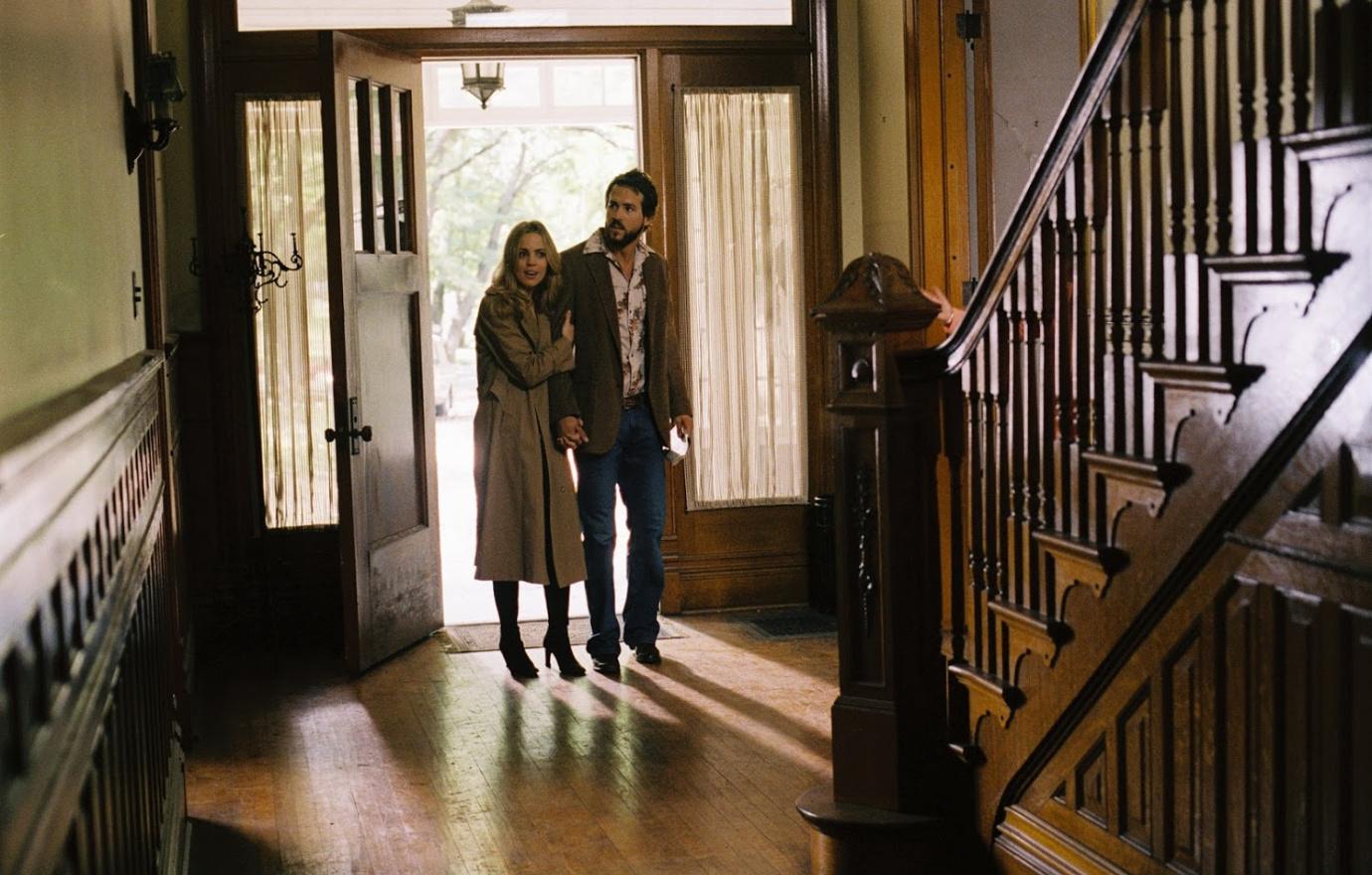 Where to stream it: Starz, Amazon Prime, Hulu
Those who are fans of supernatural horror movies will love The Amityville Horror, which is available to stream on several different platforms. This movie is based on the real life Lutz family, who moved into a Long Island home only to find out that a man murdered his entire family there. After living there for just one month, they moved out of the home claiming it was haunted.
This inspired the 1979 movie and since then this movie has been remade several times. The most recent remake stars Ryan Reynolds and Melissa George and offers up plenty of twists and turns to scare you out of the house.
Article continues below advertisement
'The Conjuring'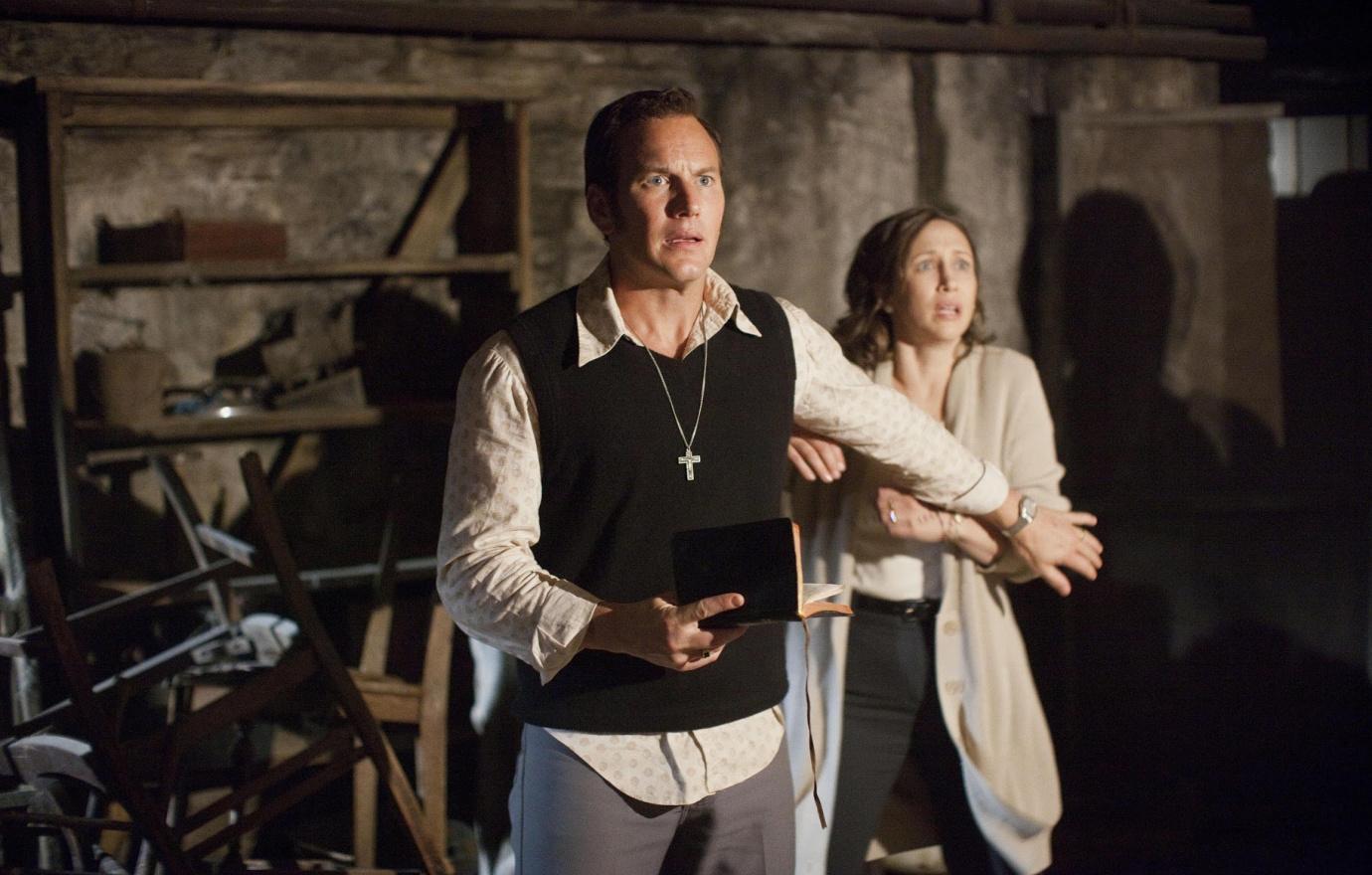 Where to stream it: Netflix, Amazon Prime
If you are a fan of The Amityville Horror, then you will also like the creepy horror movie The Conjuring. This movie is about real life paranormal investigators Ed and Lorraine Warren, played by Patrick Wilson and Vera Farmiga. This plot loosely follows a real life haunting case from the 1970s.
In fact, the creepy Annabelle doll in the movie is also based on a real life doll that was supposedly haunted, but the real doll reportedly looked nothing like the movie doll.
"It's a strange world to go into; not only are we gonna tell your story or at least a piece of your story, but we're gonna do it in a horror genre and make a horror movie out of it," Wilson said. "You don't really get stories like that a lot. You're constantly trying to figure out what's real and biographical and what we're doing to, like any movie, focus it into a dramatic picture."
Article continues below advertisement
'Capote'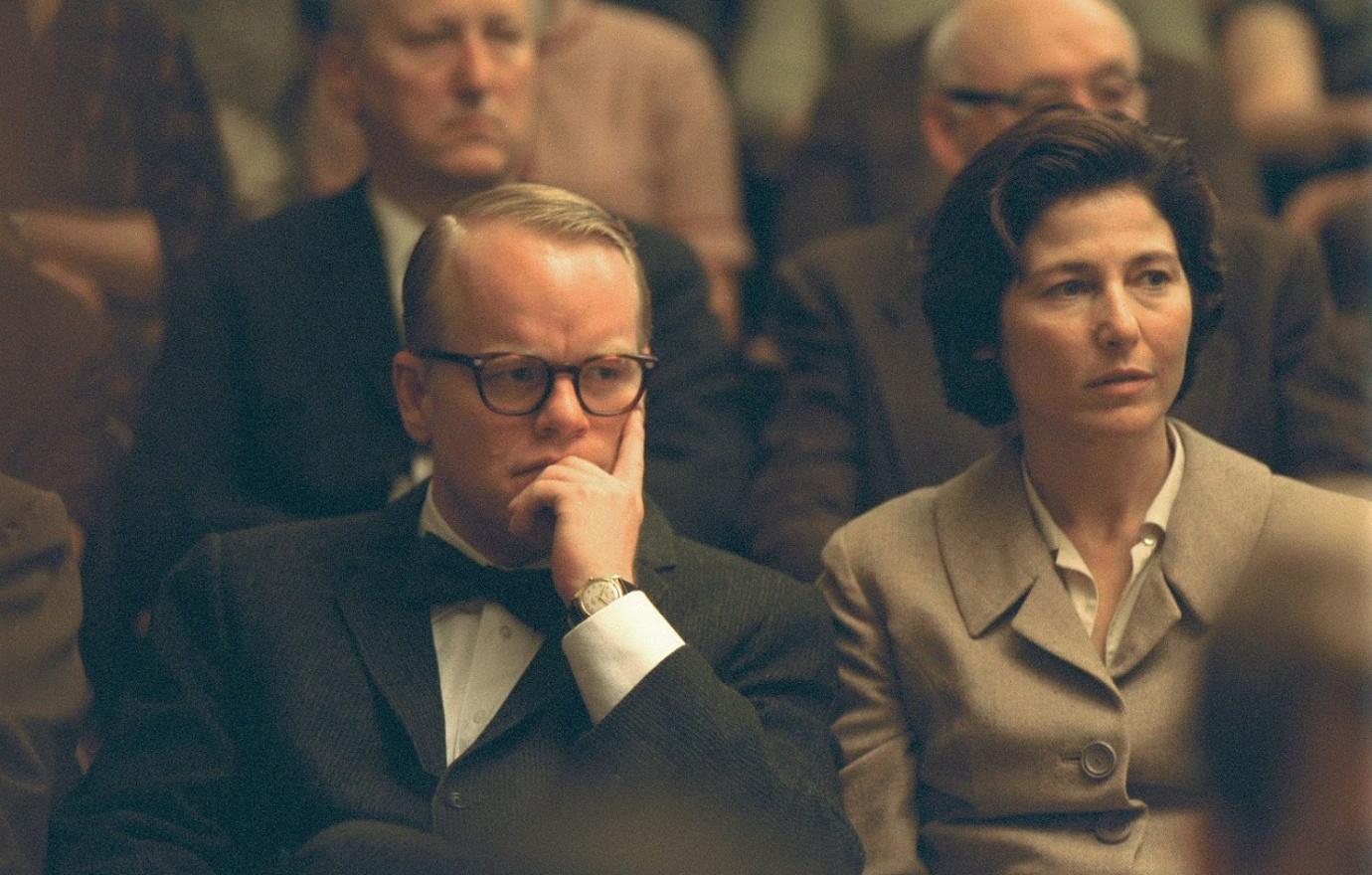 Where to stream it: Amazon Prime
The late Philip Seymour Hoffman won the Oscar for Best Actor for Capote in 2006 for his role as Truman Capote in this emotionally charged film. The movie is about the true story of Capote as he goes to a rural Kansas town to report on a chilling quadruple murder that shook the town.
With the supporting cast that includes Catherine Keener, this movie tackles a dark and chilling story and infuses it with terrific acting that makes Capote a must-see movie to stream.
Article continues below advertisement
'Bernie'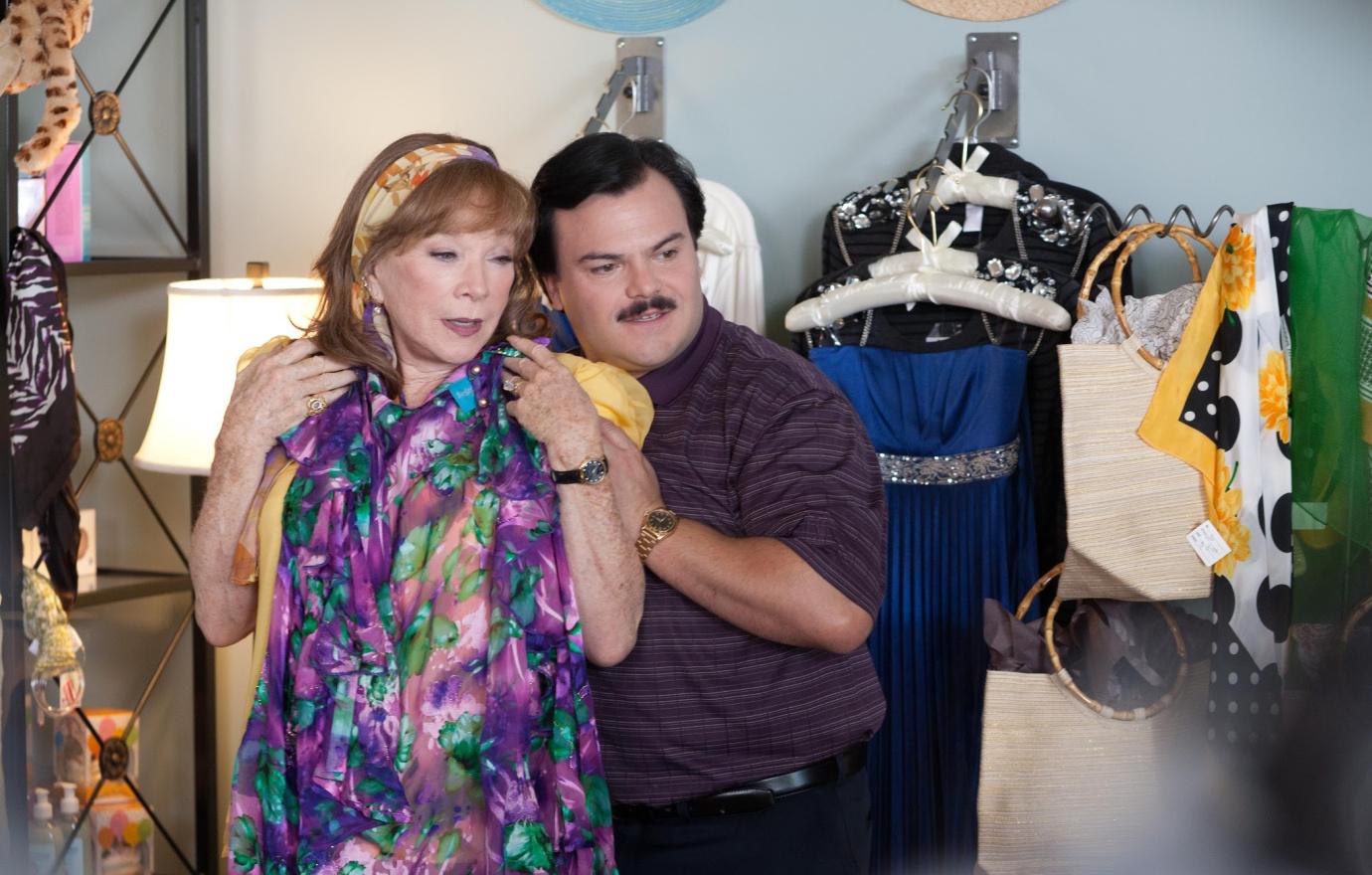 Where to stream it: Amazon Prime
Bernie is the perfect movie to stream for those who love dark humor. This movie stars Jack Black, Shirley Maclaine and Matthew McConaughey, and it is based on the Texas murder of the wealthy Marjorie Nugent, who was killed by her assistant Bernie Tiede (played by Black). Tiede tragically shot Nugent in the back four times before stuffing her body in a freezer. He is currently serving time for the murder.
Bernie is directed by Richard Linklater, who also directed Dazed and Confused and School of Rock and he totally delivers in this must-see true crime dark comedy.
Article continues below advertisement
'The Disappointments Room'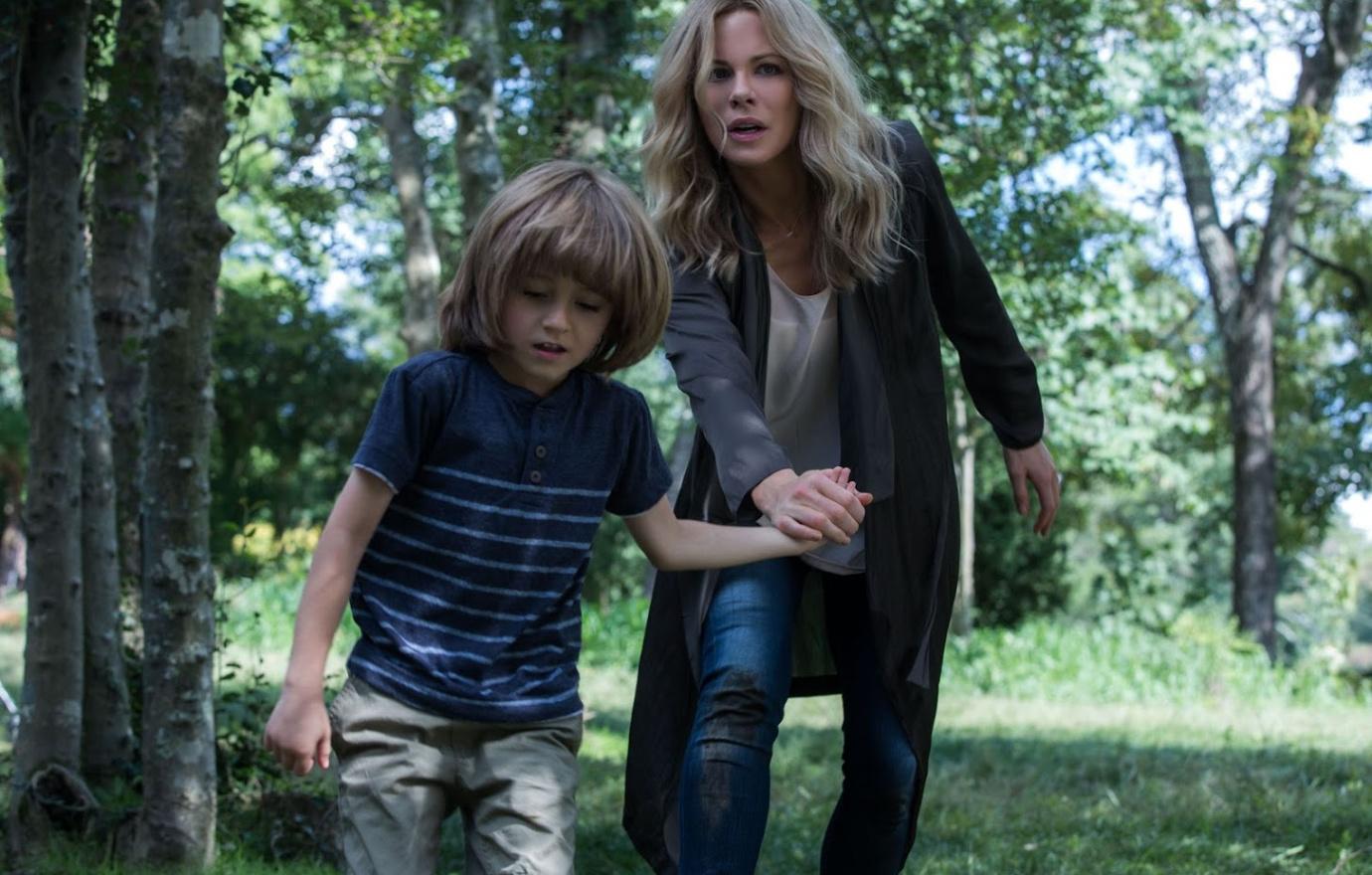 Where to stream it: Netflix
If you are a fan of dark movies and HGTV then, strangely enough, there is a horror movie that is actually based on a true story that has both of these things. The Disappointments Room gets its inspiration from a real life episode of HGTV's If Walls Could Talk in which a couple makes a chilling discovery while renovating their 100-year-old home. They discover a room in which all the windows have bars and the door only locks from the outside. They conclude that the previous owner must have locked their daughter in this room and they dubbed it "disappointment room."
Even though the movie was inspired by this real life event, it takes some liberties in telling the story to make it more dramatic.
Kate Beckinsale stars in the movie, which also happened to get some disappointing reviews, but the interesting story line may make it worth a watch!