Teen Text Killer Trial: Conrad Roy's Suicide Note Revealed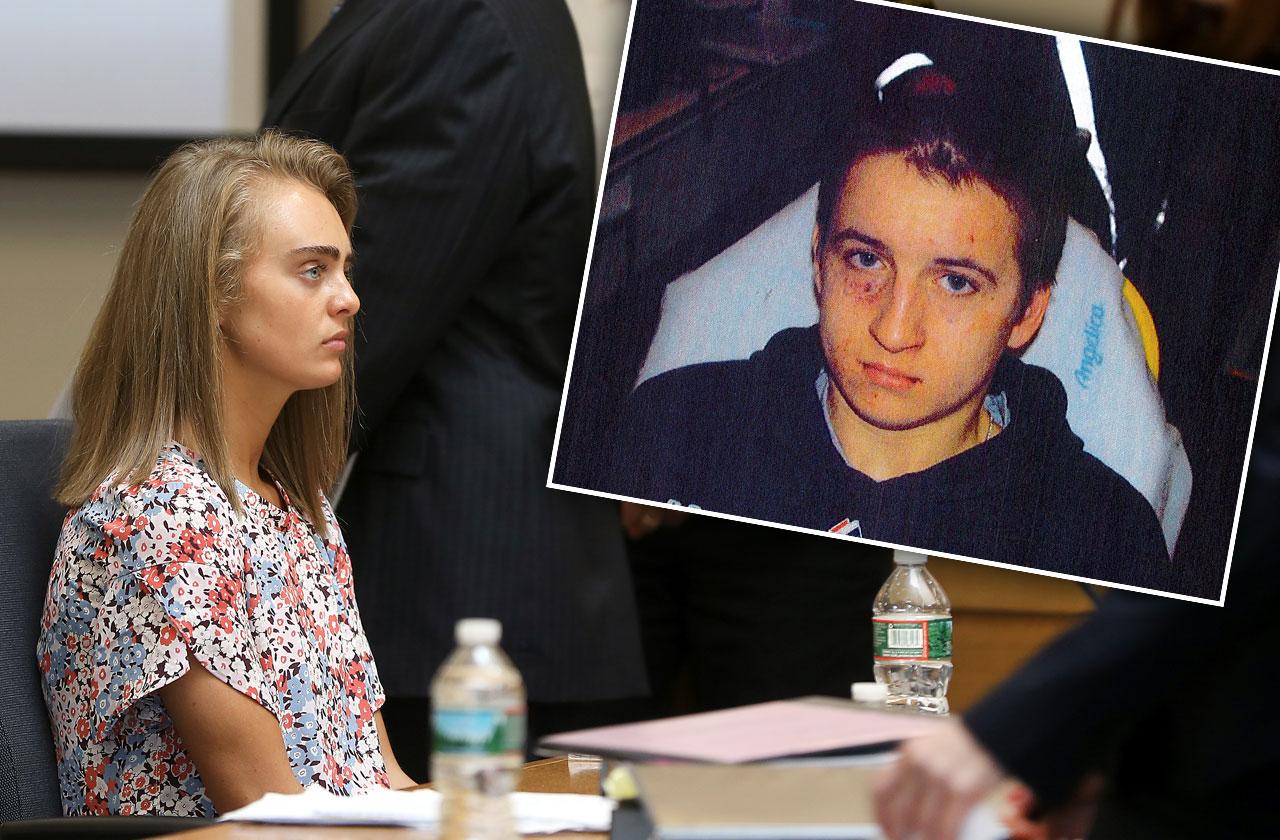 Michelle Carter was on verdict watch after the prosecution and defense presented their arguments in the teen text killer's trial, and RadarOnline.com has the shocking evidence that could put her behind bars for the involuntary manslaughter of her boyfriend, Conrad Roy III. From his gut-wrenching suicide note to her callous messages, the state tried to show Carter was a "reckless" killer while her attorney argued that she wasn't responsible for Roy's death.
Article continues below advertisement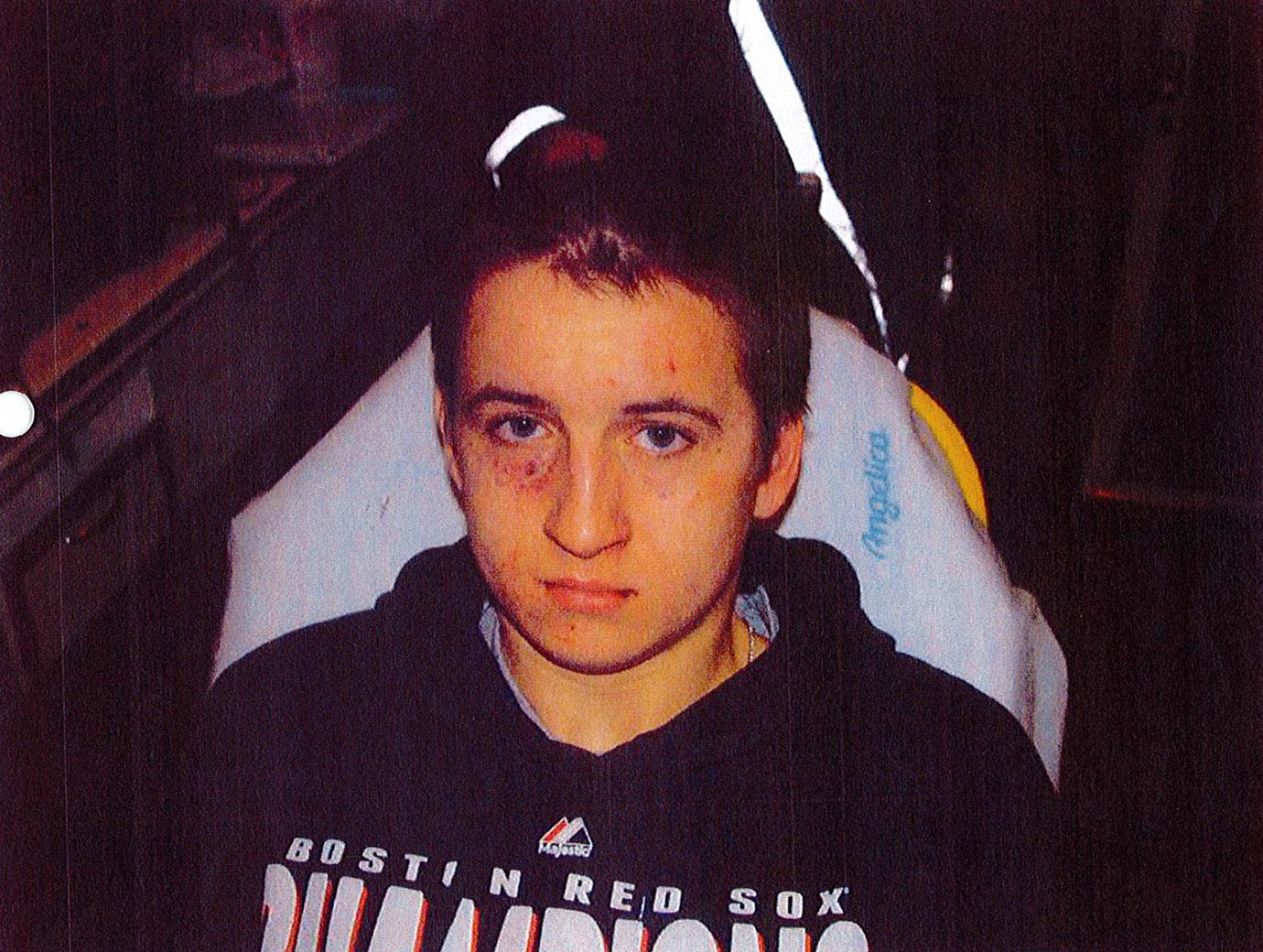 Roy's father was arrested for assault and battery in February 2014 after attacking his teenage son. Mattapoisett police officer Dennis James Tavares testified during the trial that Conrad was the victim, and photographs of his injuries were entered into evidence. The defense was presented evidence of the incident assault arrest to try and show that Roy's depression and eventual suicide stemmed from his violent relationship with his father.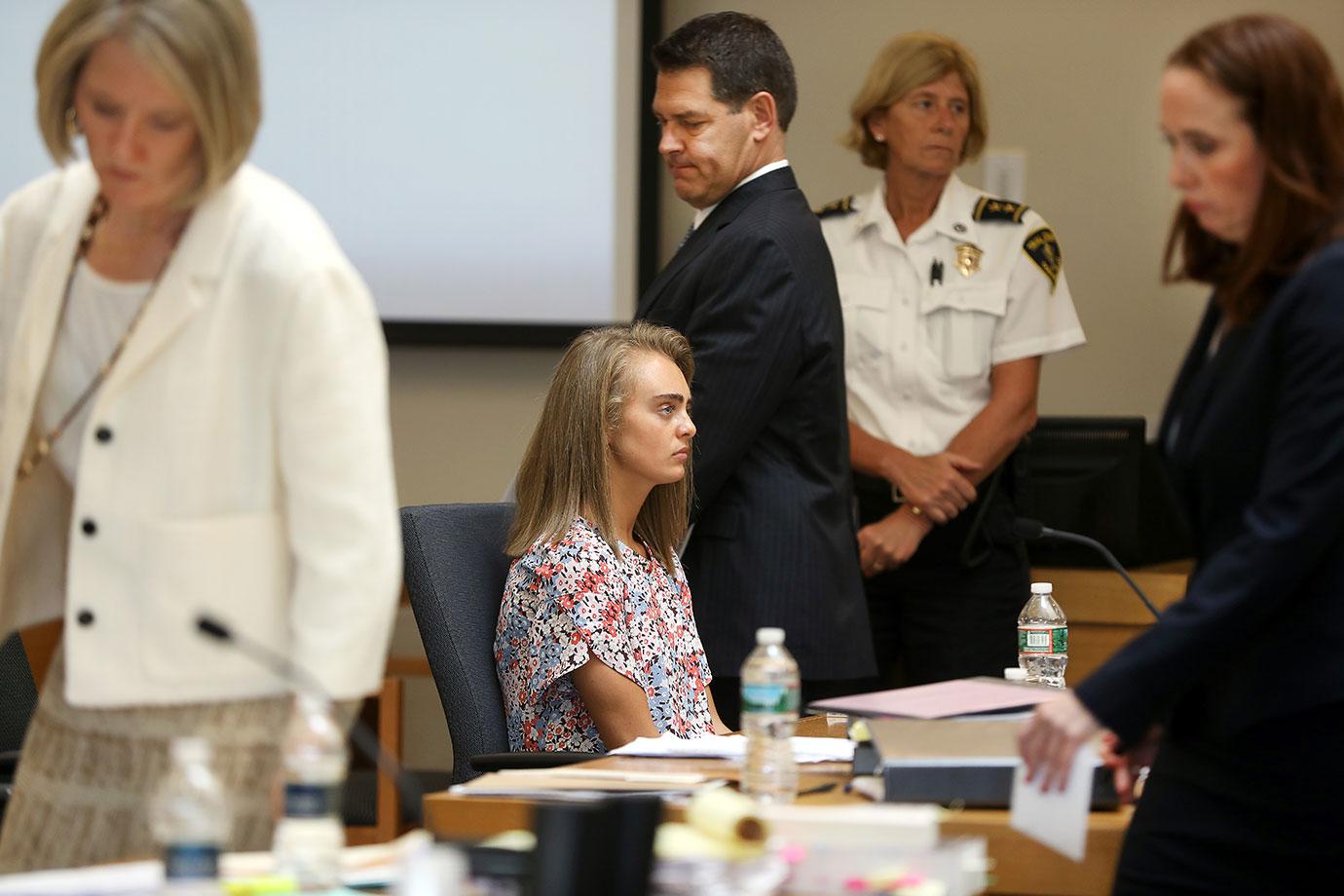 Carter, then 17, was accused of sending thousands of text messages to Roy, 18, that encouraged him to kill himself. One that was entered into evidence, sent by Carter to Roy before he died, said: "You can't think about. You just have to do it. You said you were gonna do it. Like I don't get why you aren't."
Article continues below advertisement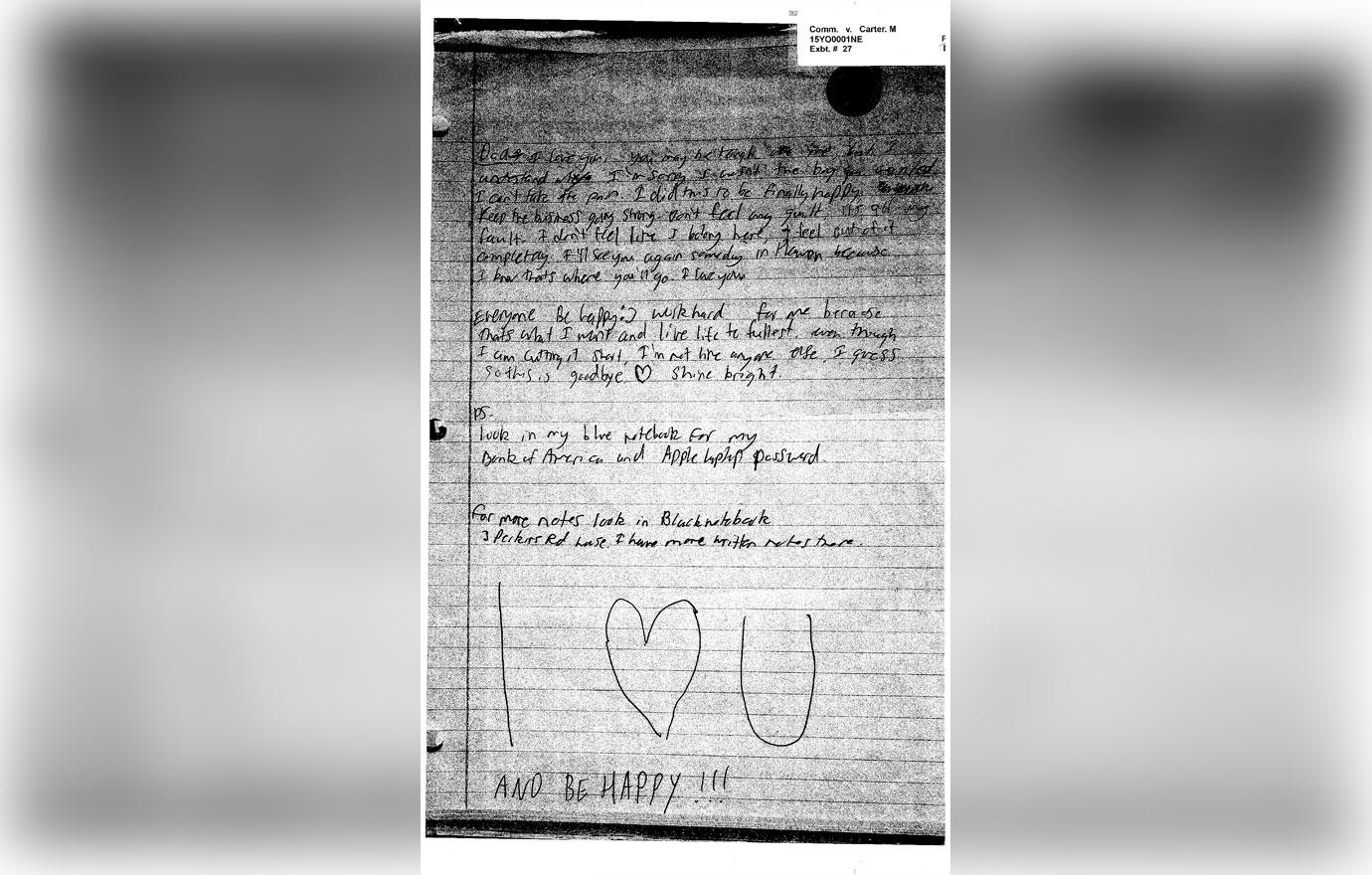 Roy left a suicide note for Carter before he killed himself in his truck in a Kmart parking lot in July 2014. He put a large heart at the end of the note to his girlfriend. The note read: "To Michelle, Keep strong in tough times. You taught me how to be strong and carry on. This life has been too challenging and troublesome to me but I'll forever be in your heart and we will meet up someday in Heaven. Put your best foot forward and your chin held up high. Our songs. Listen to them and remember me. Take anything from my room at my moms/dads to remind you of me. You'll get there, I'm sorry about everything. I am messed up I guess. I wish I could express my gratitude but I feel brain dead. I love you and greatly appreciate ur effort and kindness towards me. Keep your heart beating, and keep pushing forward. Go on YouTube type in Rocky Balboa quote, and let the light guide you."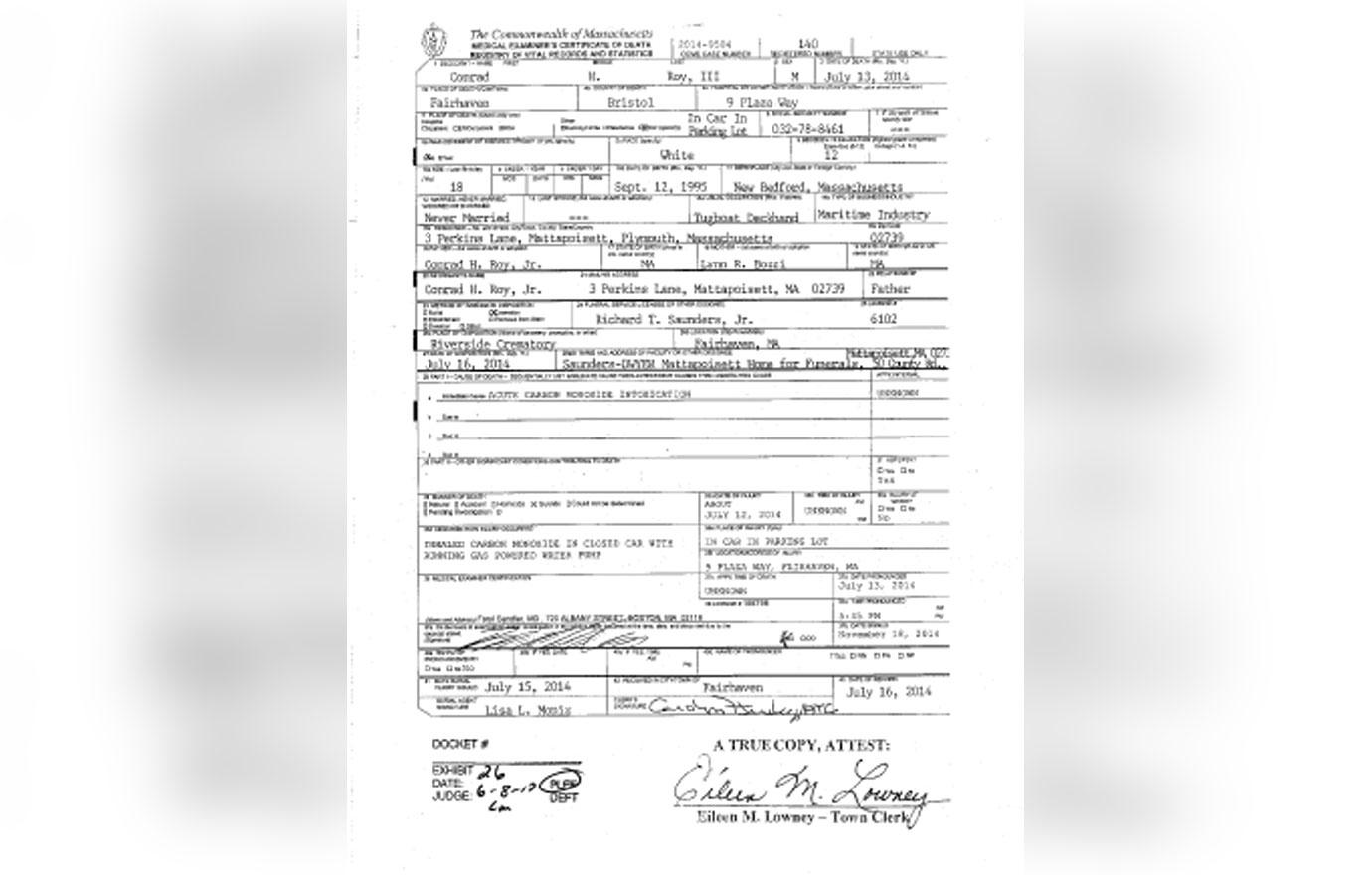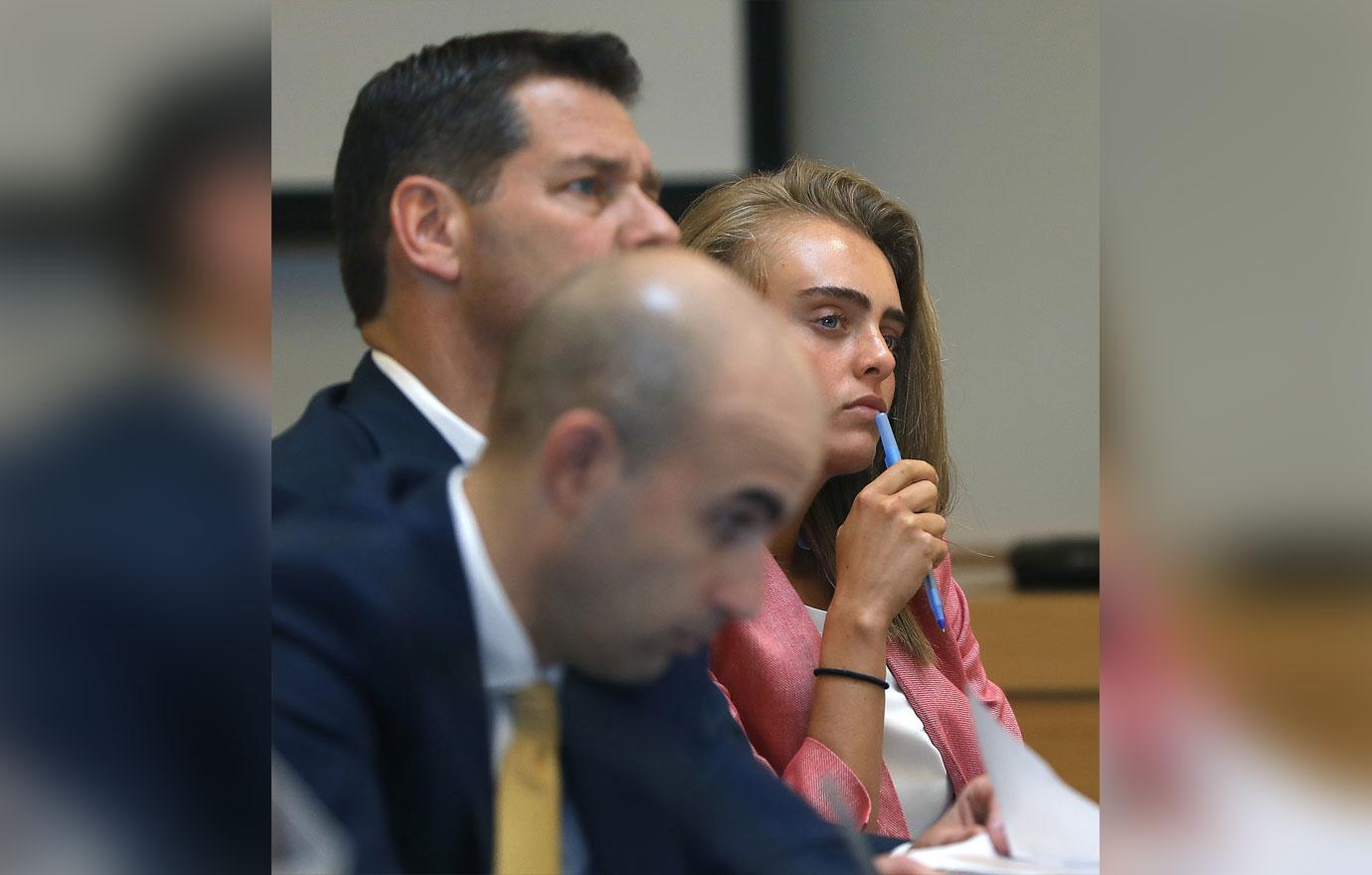 "You are ready and prepared, all you need to do is turn on the generator and you will be free and happy," Carter wrote Roy in a text message before he killed himself. The prosecutor told the judge that Carter should be found guilty of the crime. "Her actions on July 12, 2014, caused the death of Conrad Roy. They were reckless and she knew it. She was 18. It was a felony and she caused serious bodily harm." We pay for juicy info! Do you have a story for RadarOnline.com? Email us at tips@radaronline.com, or call us at (866) ON-RADAR (667-2327) any time, day or night.