Exclusive
'Teen Mom' Drug Scandal! Chelsea Houska's Ex Adam Lind Taking Steroids, Claims Source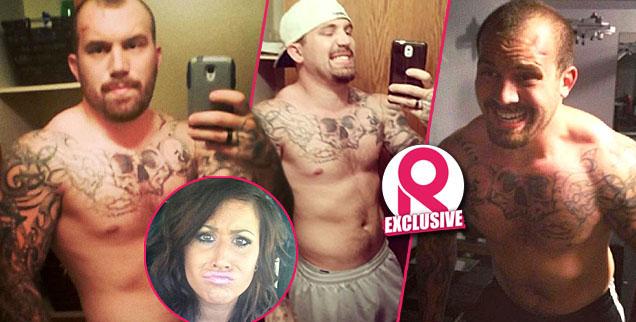 Teen Mom 2 star Adam Lind is not exactly known for living on the straight and narrow. Chelsea Houska's baby daddy has been convicted of DUI three times, and now that he's split up with his pregnant girlfriend, Taylor Halbur, the controversial reality star has resorted to shady measures to get a bachelor body: A friend of Lind's tells RadarOnline.com exclusively, he's been using steroids!
"Adam takes a pill form of steroids," the source claimed. "It's not prescribed or anything."
Article continues below advertisement
The pal identified the steroid as Dbol (Dianabol or Methandrostenolone), an anabolic steroid that is a controlled substance in the United States, but can be obtained without prescription in Mexico.
Insiders say that Lind has been desperately trying to change his body over the past few months, and has been documenting his progress with a flurry of shameless selfies of himself at the gym and shirtless on Instagram.
PHOTOS - Check Out Adam Lind's Shameless Gym Selfies!
"Because Adam is taking the steroids, it's really not that impressive at all that his body has changed," the source insisted.
In fact, the source thinks that Lind is just posting the pictures as a desperate attempt to get some attention.
"Adam just loves the attention, so that's why he posted the pictures on Instagram," the pal said. "I can't tell if he's really cocky and thinks he looks great or if he actually feels like he needs the ego boost, but he obviously likes the attention."
"I give him props for going to the gym, but usually you don't spend your time taking pictures while you're there," the source added. "He just wants to make sure everyone knows that he is there."
So what does Lind's ex Houska think about his new body?
"Chelsea thinks it's funny that he posted the pictures," a friend of Chelsea's told RadarOnline.com. "Chelsea doesn't find him attractive at all."
Another source close to Lind denied that he is taking steroids.