Exclusive
'Teen Mom' 2 Split! Chelsea Houska's Bad Boy Ex Adam Lind Dumps Second Baby Mama Just Months After She Gives Birth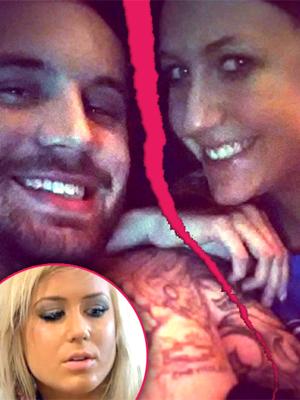 Teen Mom 2 star Adam Lind couldn't make it work with baby mama Chelsea Houska, and his ways still have not changed. Just six months after Adam's longtime girlfriend Taylor Halbur gave birth to their daughter Paislee Lind — Lind's second daughter after having Aubree with Houska — RadarOnline.com has learned that the couple have called it quits.
"I don't know who dumped who," an insider tells Radar. "Adam says he dumped her."
Article continues below advertisement
"The breakup happened like a week or two ago," the insider said. "Adam moved out.
Though the reason for the split is still unclear, sources close to Lind say he's blaming it on his baby mama.
"He said he dumped her because she didn't stop drinking," the source says.
Lind is currently wearing an ankle monitor after three arrests and a massive crash in February 2014 that saw him charged with reckless driving and four other charges, and the source says, "She promised to stop drinking because he can't drink with his ankle monitor on and then she didn't live up to her word. She kept drinking and going out."
But others blame the breakup on Lind. "I've also heard he dumped him because he's still the same immature loser he has always been," the insider says.
True to form, ladies man Lind hasn't let the breakup slow him down. "He seems fine," the insider said. "He's already been hanging out with a new girl."
Halbur, on the other hand, "seems upset," the insider says.
But what about their newborn daughter Paislee? "They split time now," the insider explains. "And Adam's parents watch Paislee too."
Despite the couple's current cold war, however, the insider says all hope is not lost: "I'm sure they'll get back together."