'Burned' Tamra SLAMS 'Screwed Up' Vicki Gunvalson, Demands She's FIRED From 'RHOC'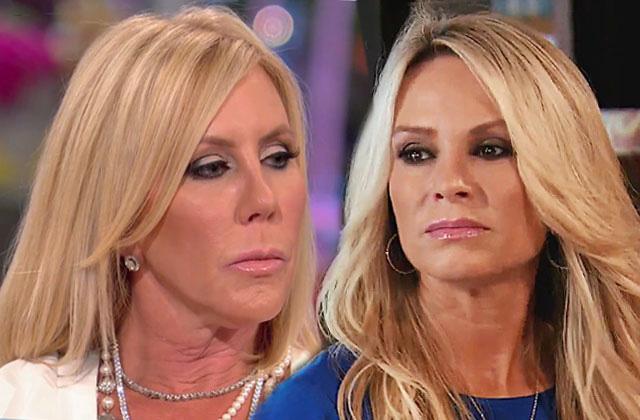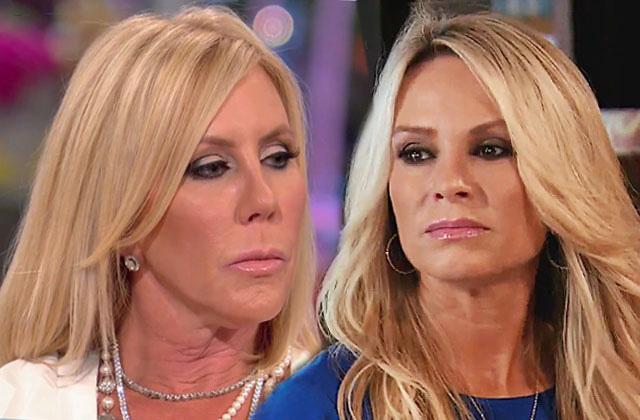 Tamra Judge is so mad at Vicki Gunvalson over her ex-boyfriend Brooks Ayers' cancer scandal, that she's calling for her former BFF to be fired! Click through the gallery to find out all the details in the battle of the blondes on the Real Housewives of Orange County.
Article continues below advertisement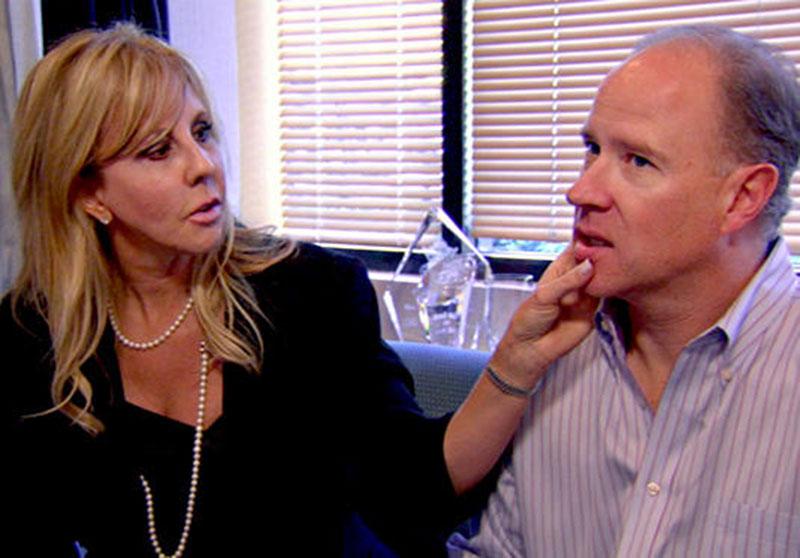 Judge lashed out at Gunvalson for her RHOC antics Monday, telling Jenny McCarthy that she doesn't believe her co-star is finished with cancer scam artist Ayers. "I've given up on trying to keep away from Brooks," Judge said. "I now think they are soulmates. They're a match made in heaven." McCarthy asked her if that was because they're "both screwed up," and Judge responded, "Yeah!"
Film Independent's 2012 Los Angeles Film Festival Premiere Of DreamWorks Pictures' "People Like Us" – Arrivals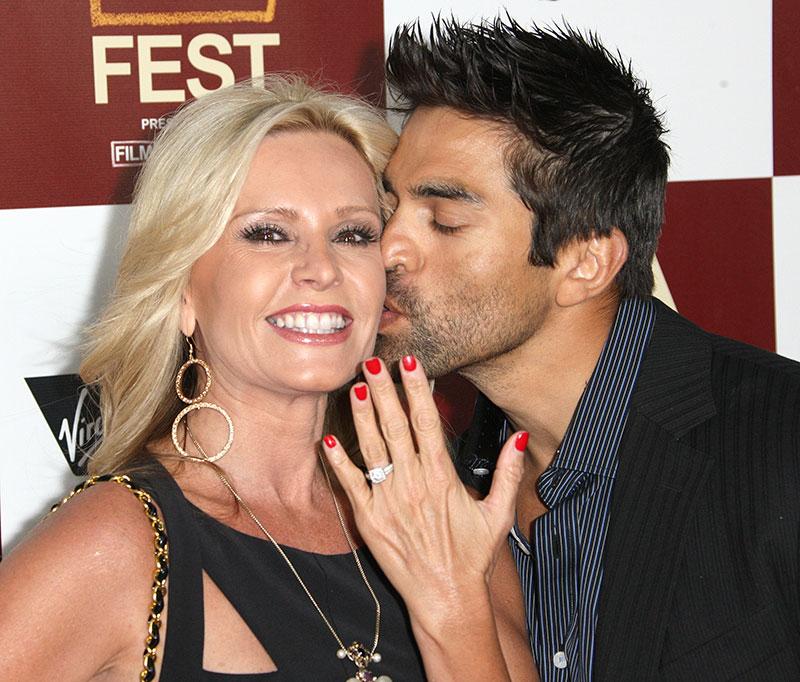 Married for a second time, Judge told McCarthy on her exclusive SiriusXM show Dirty, Sexy, Funny with Jenny McCarthy that she wouldn't settle the same way she believes Gunvalson did with Ayers. "I do believe — there's a lot of years I wanted somebody in my life but you don't want a d*****bag. But if somebody's d*****y that's like 'ew.' That's a turn off. That's not attractive to me."
Article continues below advertisement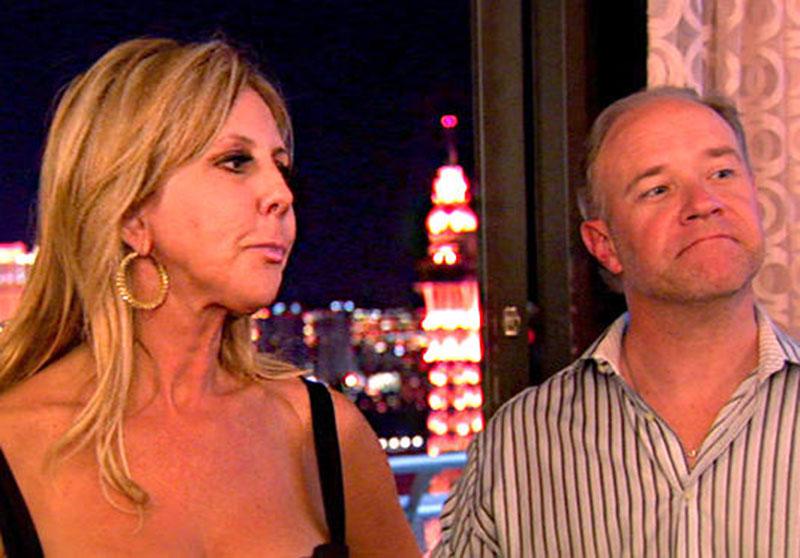 The Real Housewives of Orange County – Season 8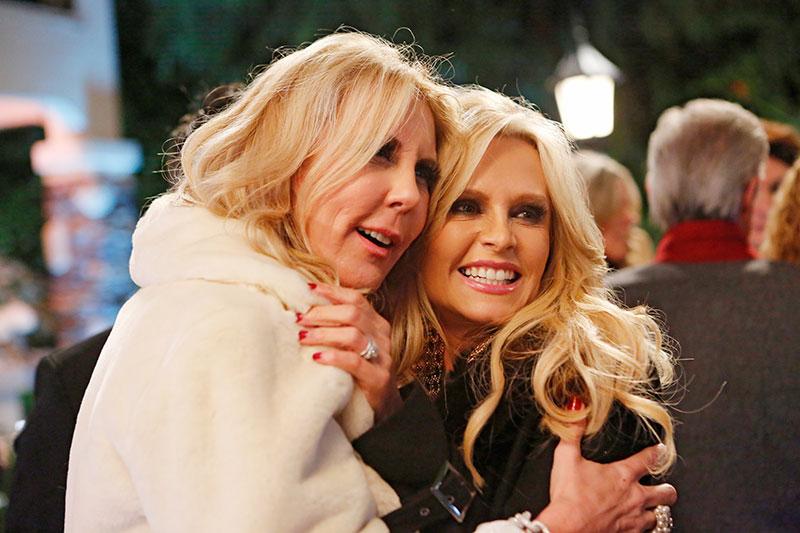 The RHOC star explained why there was still animosity between the two. "I took her back this year, accepted her apology — well her half-a** apology — forgave the past and tried to move on only to be burned again and she was behind my back with a machete this time."
Article continues below advertisement
The Real Housewives of Orange County – Season 9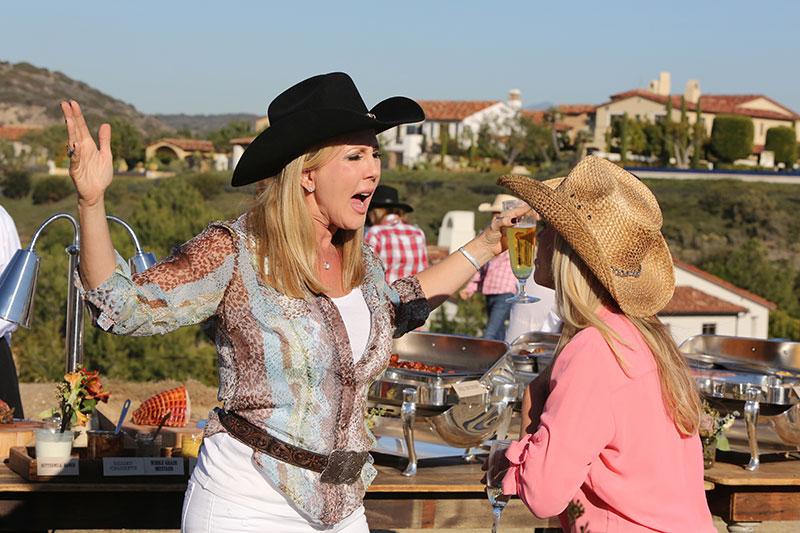 She revealed how her opinion of Gunvalson changed, despite having had a rough time previously. "I'm burned," she claimed. "I said you know what? One more thing and I'm done.'"
TV personalities Shannon Beador, Vicki Gunvalson and Tamra Barney walk to lunch in SoHo in New York City
Judge explained why she was so angry about their fight. "It hurts my feelings because we've been friends on and off for 10 years. So we've gone through a lot together," she said. "We've gone through our kids getting married — well my son's not married but he has a kid so we'll say he's married. Grandmas and health concerns and divorces and all that stuff so we have a lot of history."
Listen to the audio here, as Judge revealed that she was done with Gunvalson. "I think that she's caught up in the show and she doesn't even know what her reality is anymore," she said. "When you create a storyline, that's when it's time for you to go. So the O-G may need to G-O."