Scott Disick Throws Himself 36th Birthday Bash With Ex Kourtney And Her Sisters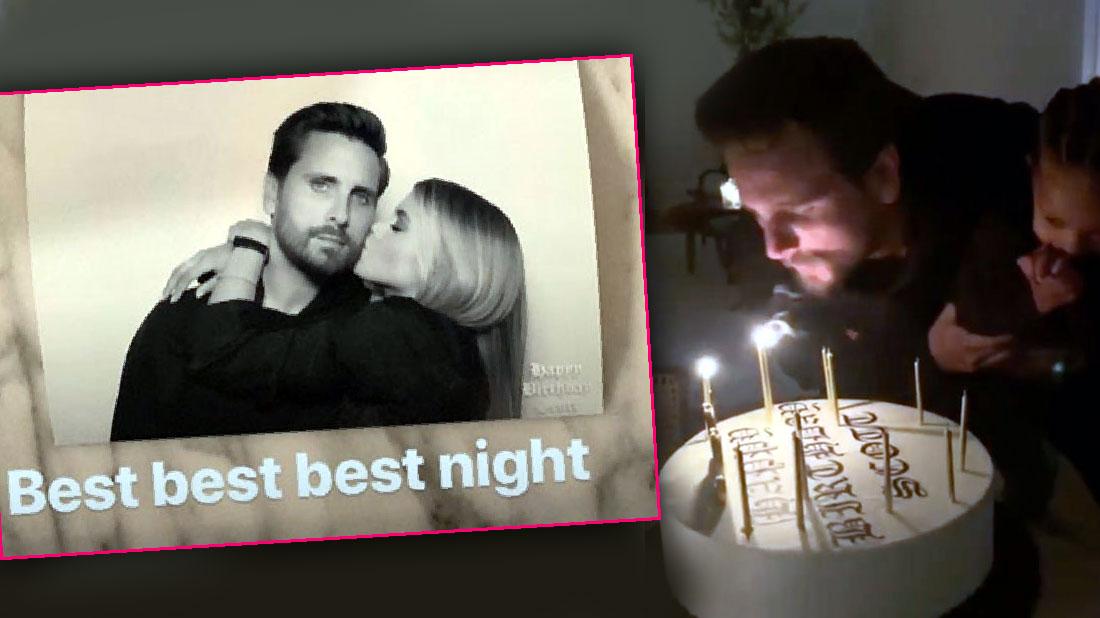 Scott Disick threw a big party for himself when he turned 36 on Saturday, May 26, and even though he's split from ex Kourtney, it was a Kardashian celebration!
Baby mama Kourt, 40, who split from Scott in 2015, attended the bash, along with her sisters Kim, 38, Khloe, 34, and Kylie Jenner, 21, and Scott's young galpal Sofia Richie, 20.
Social media posts revealed details of the night at his home, which included temporary tattoos for the kids and adults wearing items from Scott's clothing brand Talentless.
Article continues below advertisement
They sang "happy birthday" to the controversial reality TV star as he stood in front of his cake. As RadarOnline.com recently reported, a source said Scott is older and wiser now around. "He has completely turned his life around, and he's ditched the drugs," the insider said. Even though Scott and Kourt ended their long relationship after having three kids together, it was clear that he'll always be part of the Kardashian clan.
Before the partying began, Kim took to social media to tell him, "Scott I've known you for almost 15 years, we've all been through so much together and have the best memories! You are like my brother. I've seen you grow up and become the most amazing father and friend." Kim gushed that she is "so happy" to have Scott in their lives.
At the birthday party, Khloe filmed inside Scott's bathroom and teased him, "How many towels does the Lord have in his house?" Scott told her, "'I've gotta stay dry, baby!"
Getting Older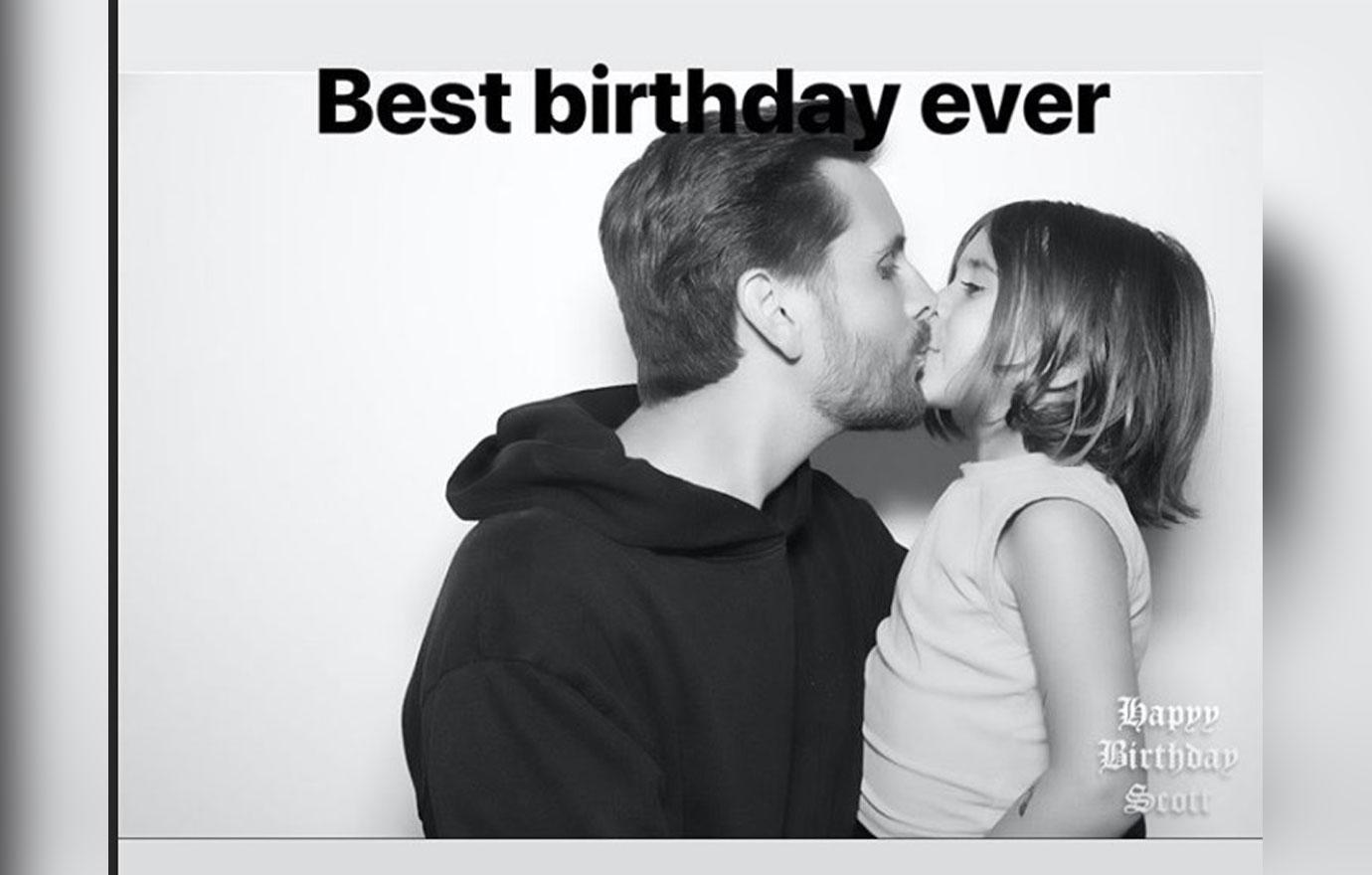 KUWTK fans have seen Scott put Kourtney through the wringer for years, but it's all apparently been forgiven. Everyone gathered around Scott and his cake on the table, which was adorned with candles and a large "36."
Article continues below advertisement
Oh Lord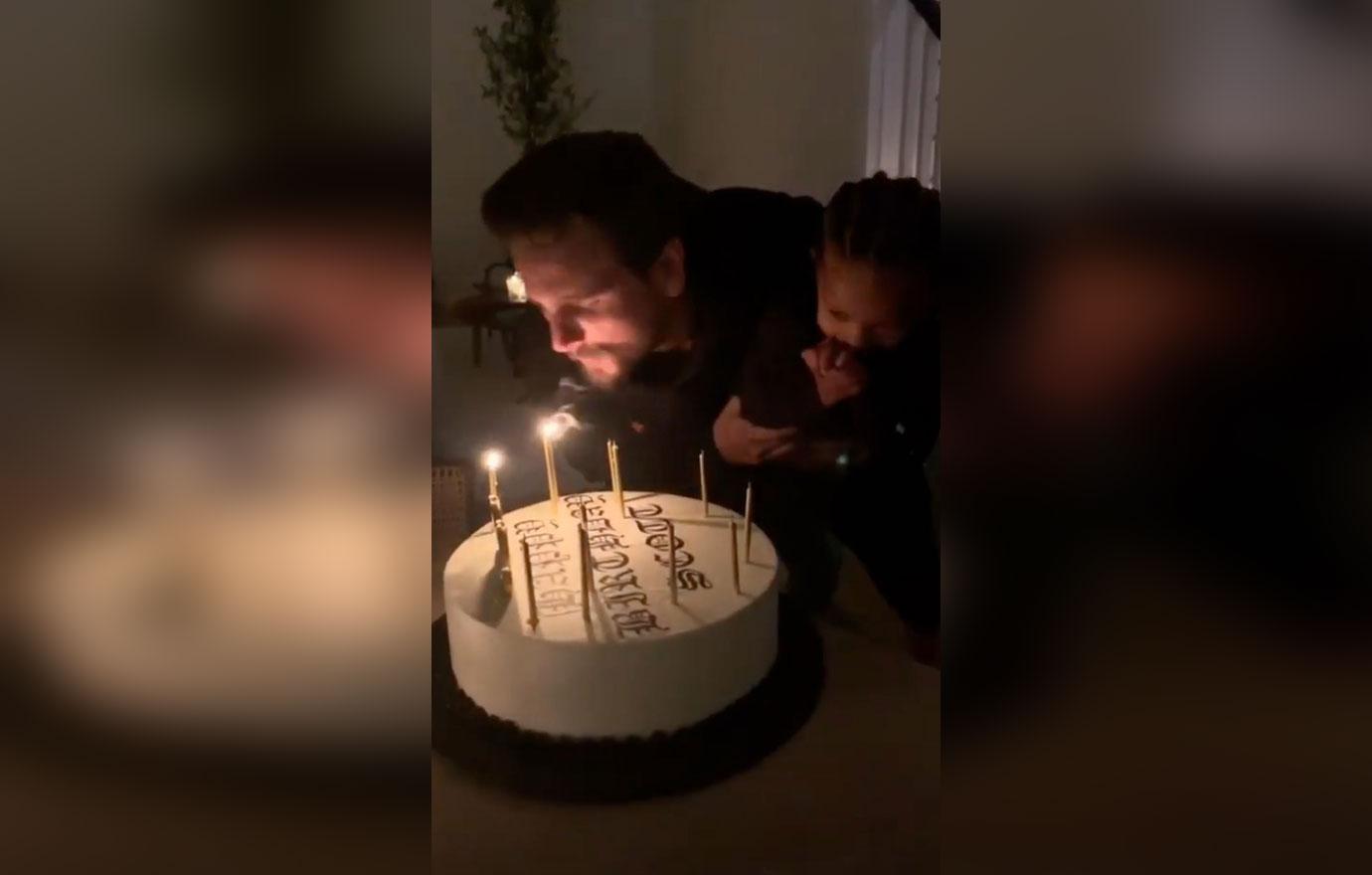 Scott brought Kim and Kanye West's son Saint, 3, to help him blow out the candles on his cake during the fun evening.
Article continues below advertisement
Family Togetherness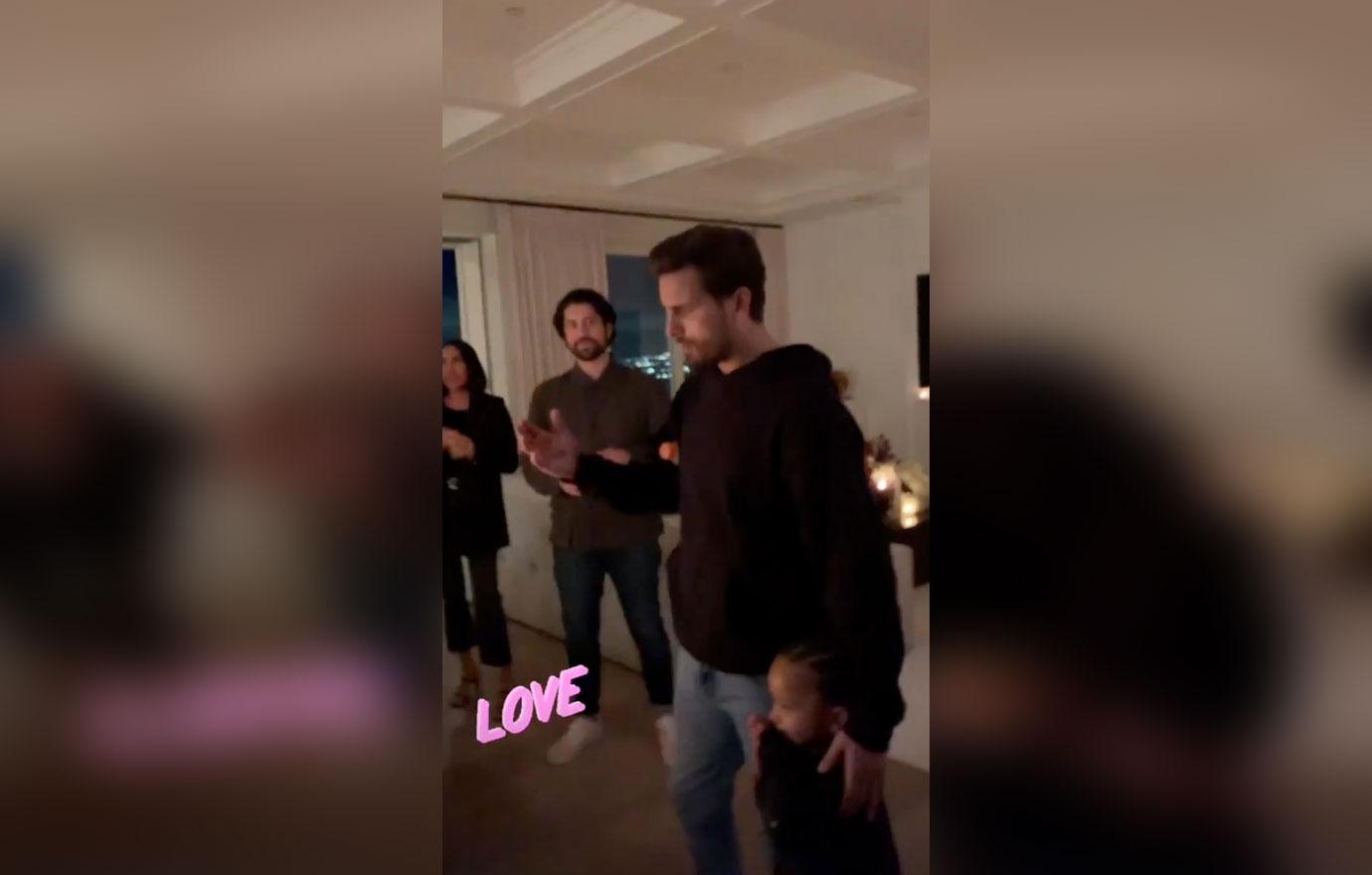 Kim's daughter North and Scott and Kourt's oldest child Mason danced during the party. Scott is doing a new reality TV show called Flip It Like Disick.
Article continues below advertisement
Young Love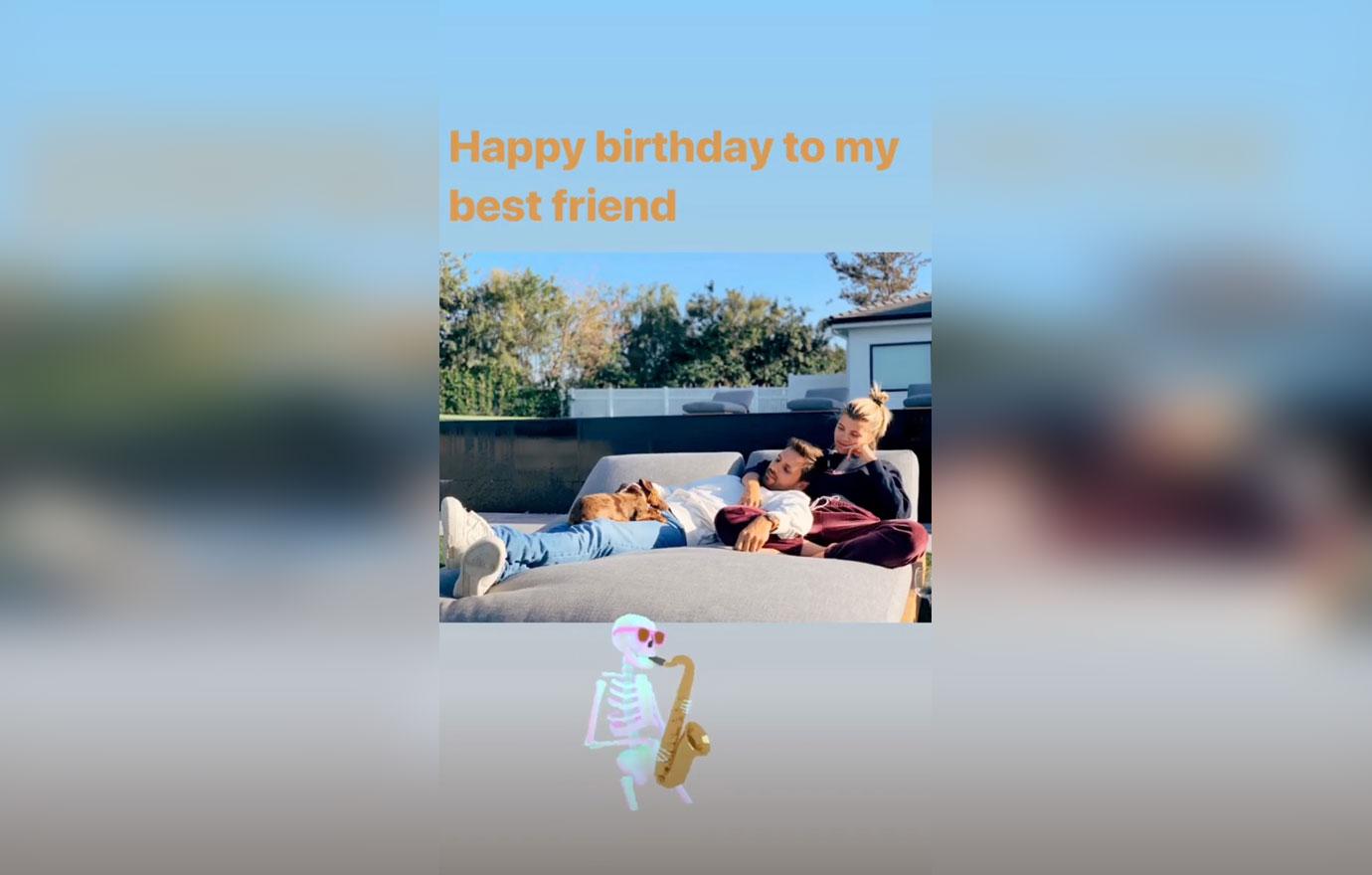 Their big age difference has raised eyebrows, but Scott and Sofia have been together a long time. Before his bash, Sofia shared a social media of her and Scott cuddling, with a "happy birthday" caption.
Article continues below advertisement
Party Food
Sofia posted a photo of mini burgers at Scott's soiree.
Article continues below advertisement
Happy Notes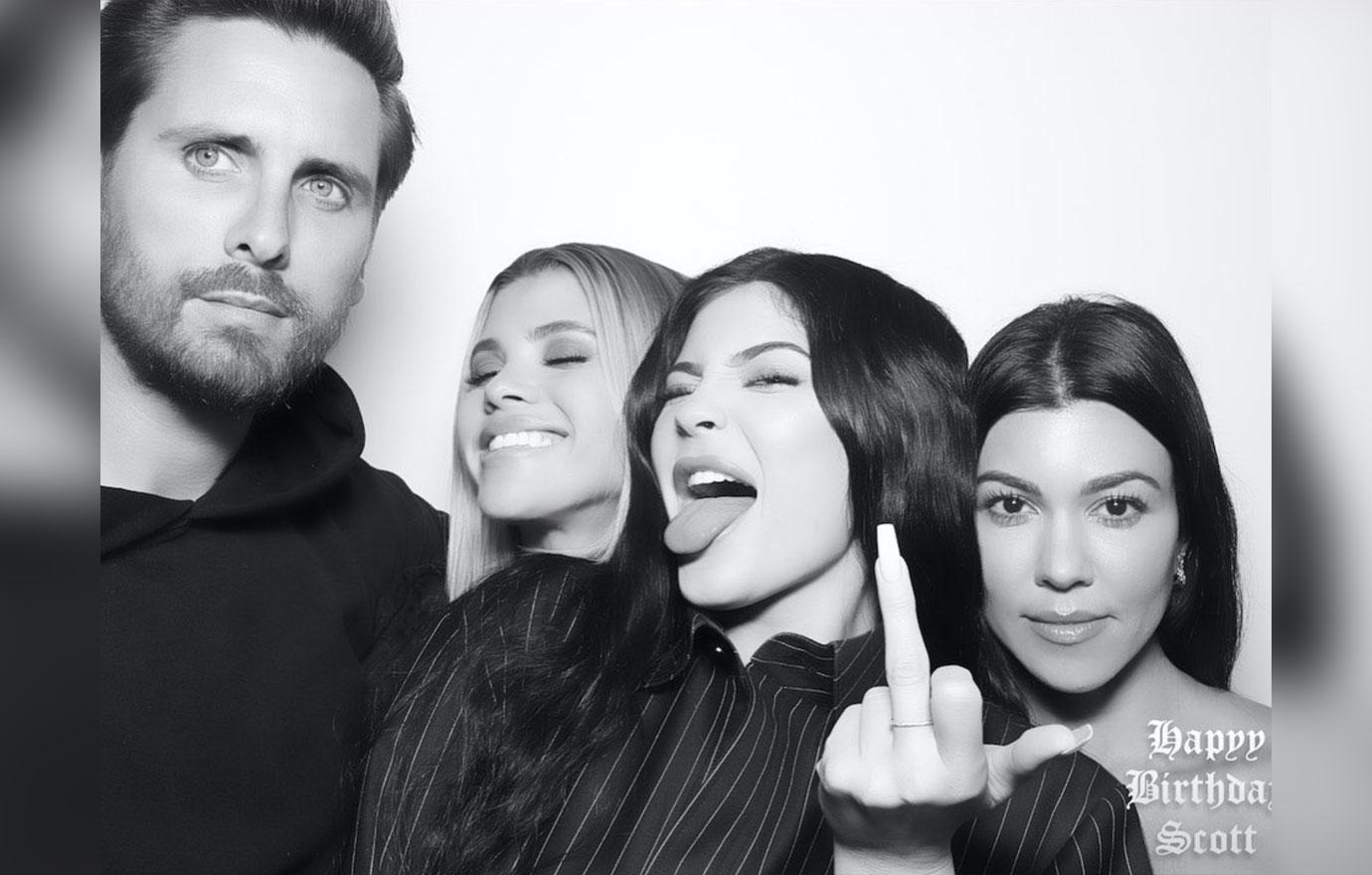 Kim, Khloe and Kylie swayed to the tunes at Scott's party.
Article continues below advertisement
No Hard Feelings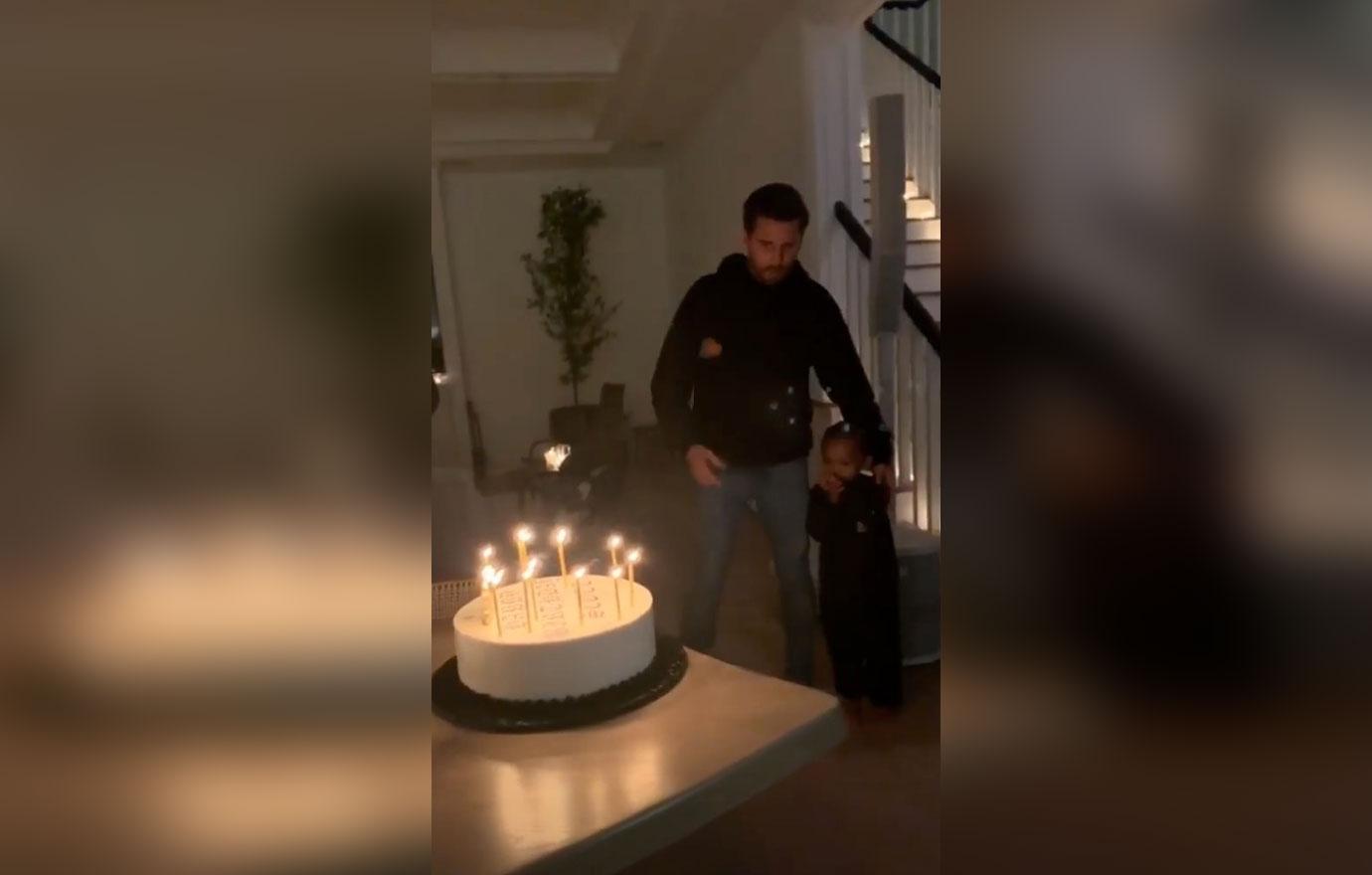 Kourtney looked relaxed with her ex as she helped him celebrate turning 36.
Article continues below advertisement
Always Sharing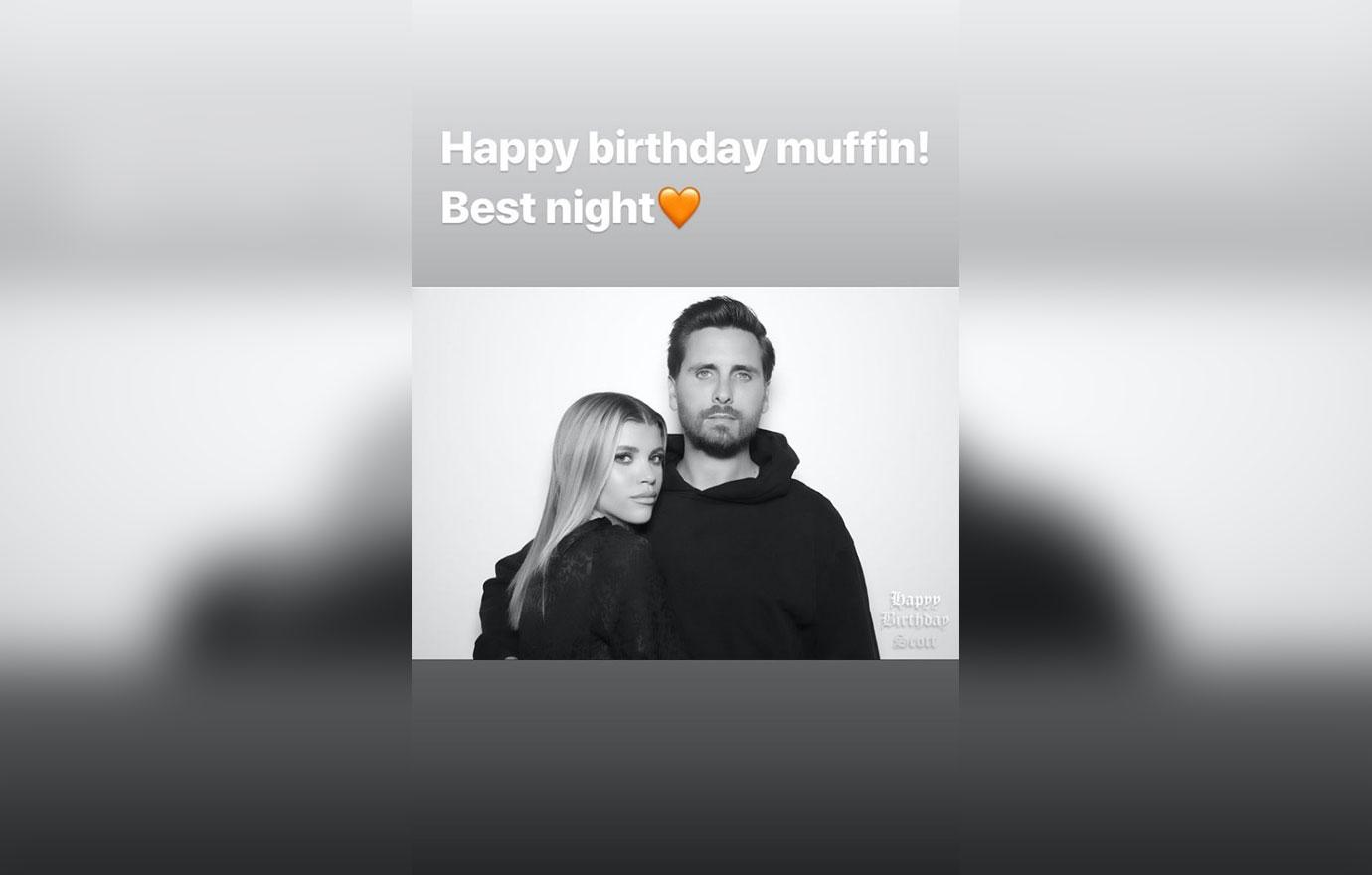 Scott arranged for a photo booth at his party. Family members shared black and white pictures.
Article continues below advertisement
New Life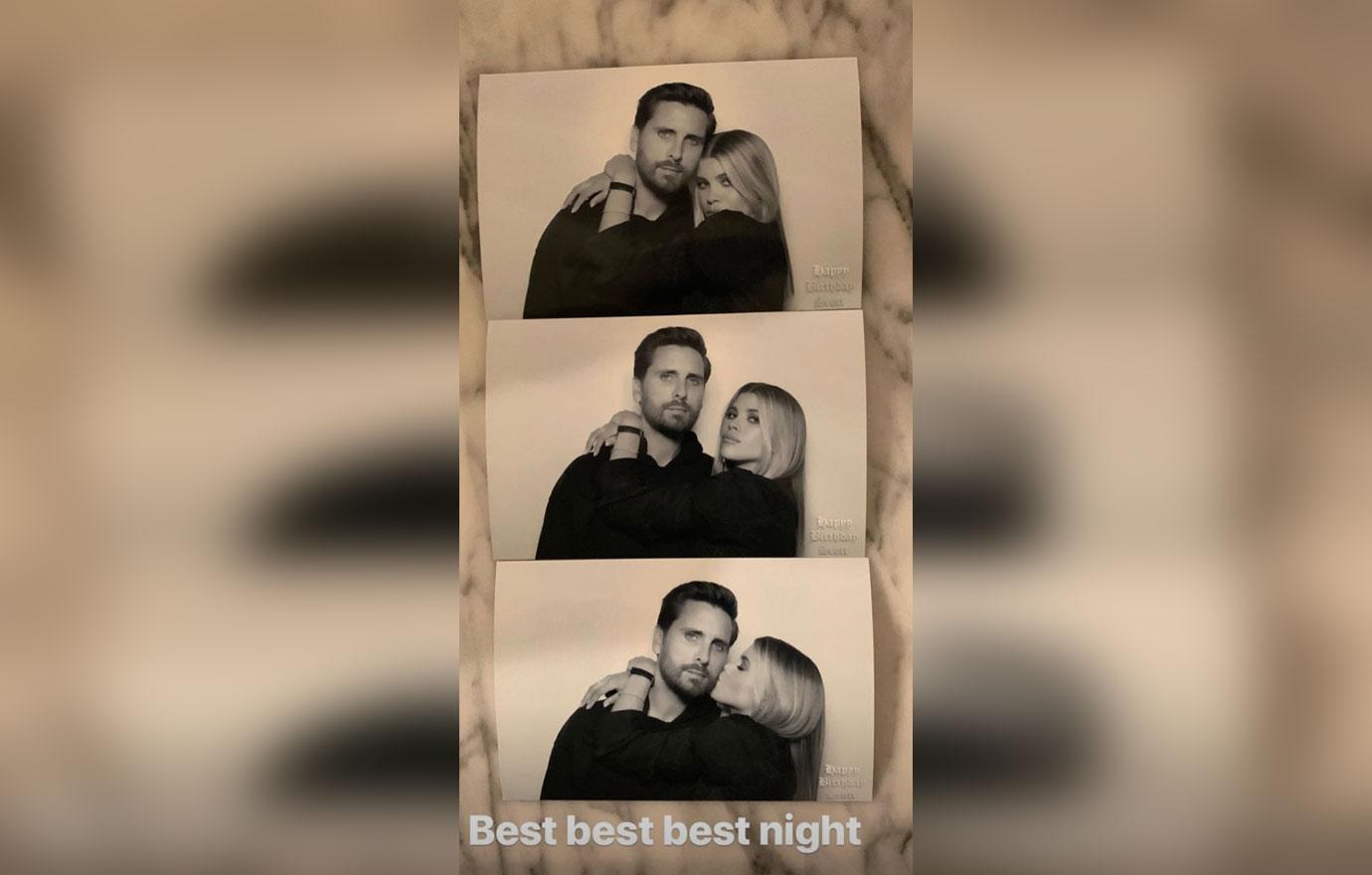 Although he'll always be joined at the hip with the Kardashians, Sofia is now his love. She wished her "best friend" a very happy birthday online.
Article continues below advertisement
Momager Tribute
Kris Jenner has been traveling and wasn't at the party, but sent Scott birthday love on Instagram. She credited the father-of-three for being the "most incredible father to Mason, Penelope and Reign. I thank God every day that you are a part of our family."