GRAPHIC PHOTOS: NASCAR Driver Ryan Newman In Critical Condition After Fiery Crash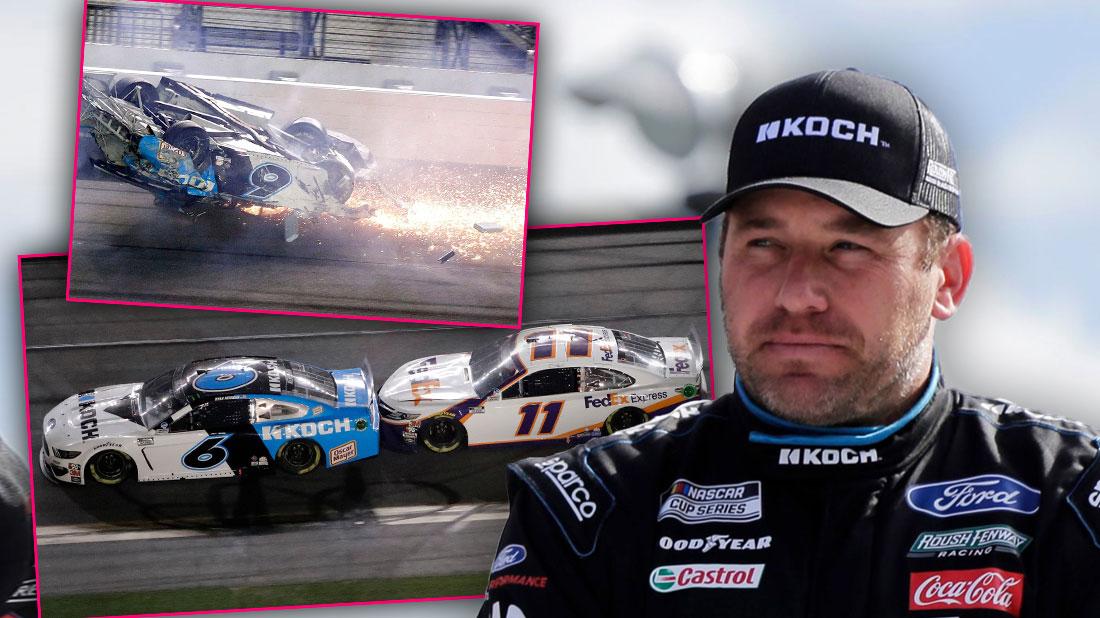 NASCAR driver Ryan Newman is in critical but stable condition following a horrific race crash Monday night, RadarOnline.com has learned after shocking photos and videos of the collision were released.
Fans witnessed in horror as driver Corey LaJoie hit Newman's car during the final lap of the Daytona 500 on February 17.
Though Newman remains in the hospital in serious condition, the NASCAR organization released a statement assuring fans that he was is expected to make a "full recovery."
Article continues below advertisement
Driving his No. 6 Ford Mustang, Newman, 42, was in the lead when he hit a track wall at a 195 miles per hour. The impact sent his car flying backwards and onto La Joie's vehicle.
Newman's mustang flipped over several times and became engulfed in flames before making its way across the finish line upside down.
The injured driver was taken to Halifax Health hospital in Daytona for treatment.
NASCAR read a statement from Roush Fenway Racing two hours after Newman was transported to he hospital, stating that the pro racer was in "serious condition, but doctors have indicated his injuries are not life threatening."
"We appreciate your thoughts and prayers and ask that you respect the privacy of Ryan and his family during this time," NASCAR said.
Denny Hamlin won the race for the second year in a row. It is his third Daytona 500 win overall.
His racing team gave an update about his condition on Tuesday.
"Ryan Newman remains under the care of doctors at Halifax Medical Center in Daytona Beach, Florida. He is awake and speaking with family and doctors," Rousch Fenway Racing said in a statement.
Article continues below advertisement
"Ryan and his family have expressed their appreciation for the concern and heartfelt messages from across the country. They are grateful for the unwavering support of the NASCAR community and beyond."
Horrific second-to-second pictures capture the moment Newman's car spiraled out of control.
La Joie GMA Interview February 18, 2020
In an interview with Good Morning America on Tuesday, February 18, La Joie told listeners it "was very" scary to witness.
"He's obviously in a serious condition because that's probably the most vulnerable spot in our race cars that was a really scary wreck," La Joie explained of Newman.
Article continues below advertisement
NASCAR Daytona 500 Auto Racing, Daytona Beach, USA – 17 Feb 2020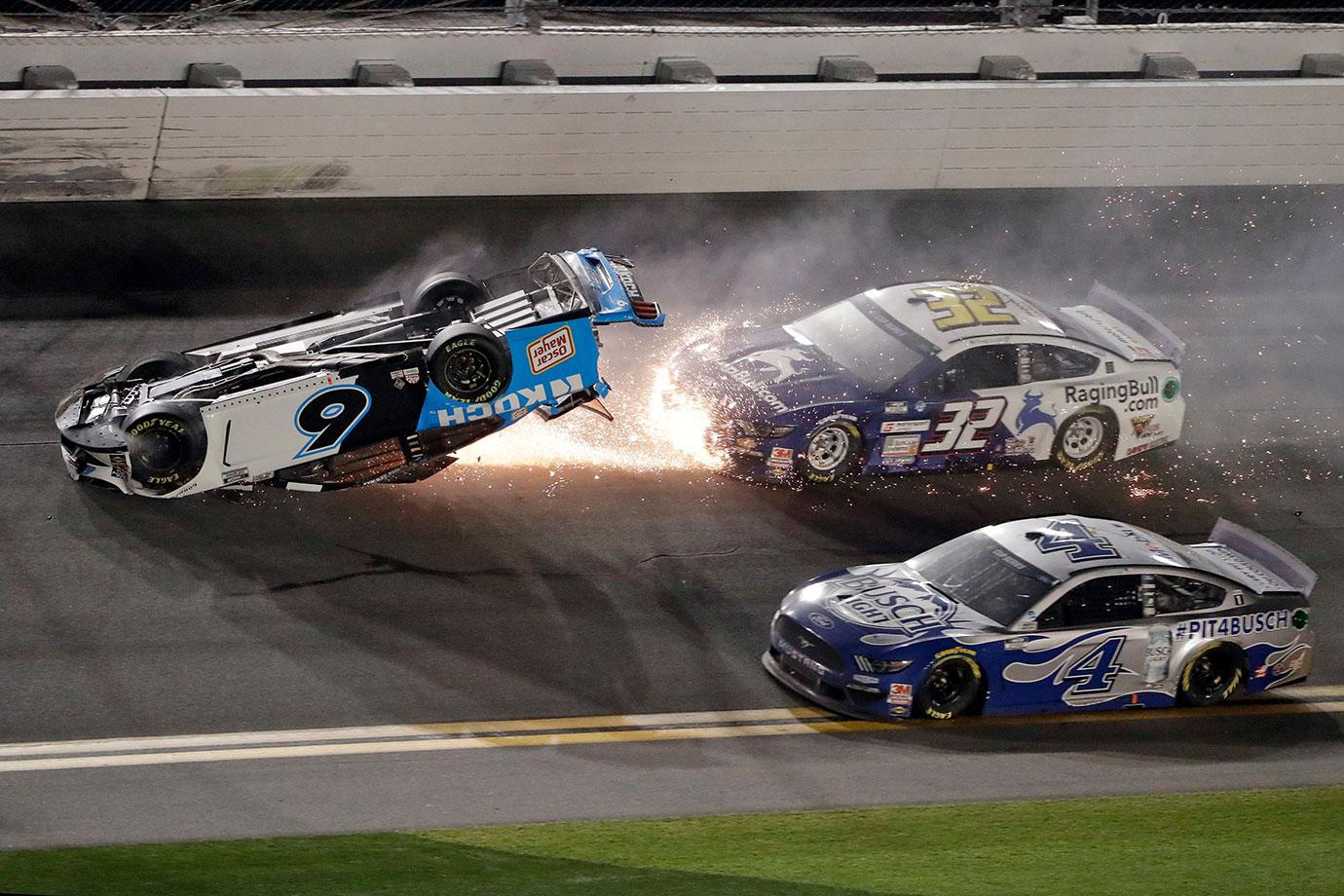 "It was wild, I didn't even know who I hit because you're concentrating on trying to get a good finish and nobody knows how fast 200mph or how light or out of control these cars are. I didn't even know who I hit or what the extent of the crash was," La Joie continued.
"It was a very scary crash but the fact that he's still with us and trying to make a full recovery is just testament to NASCAR and how safe they're trying to make these race cars," he added.
NASCAR Daytona 500 Auto Racing, Daytona Beach, USA – 17 Feb 2020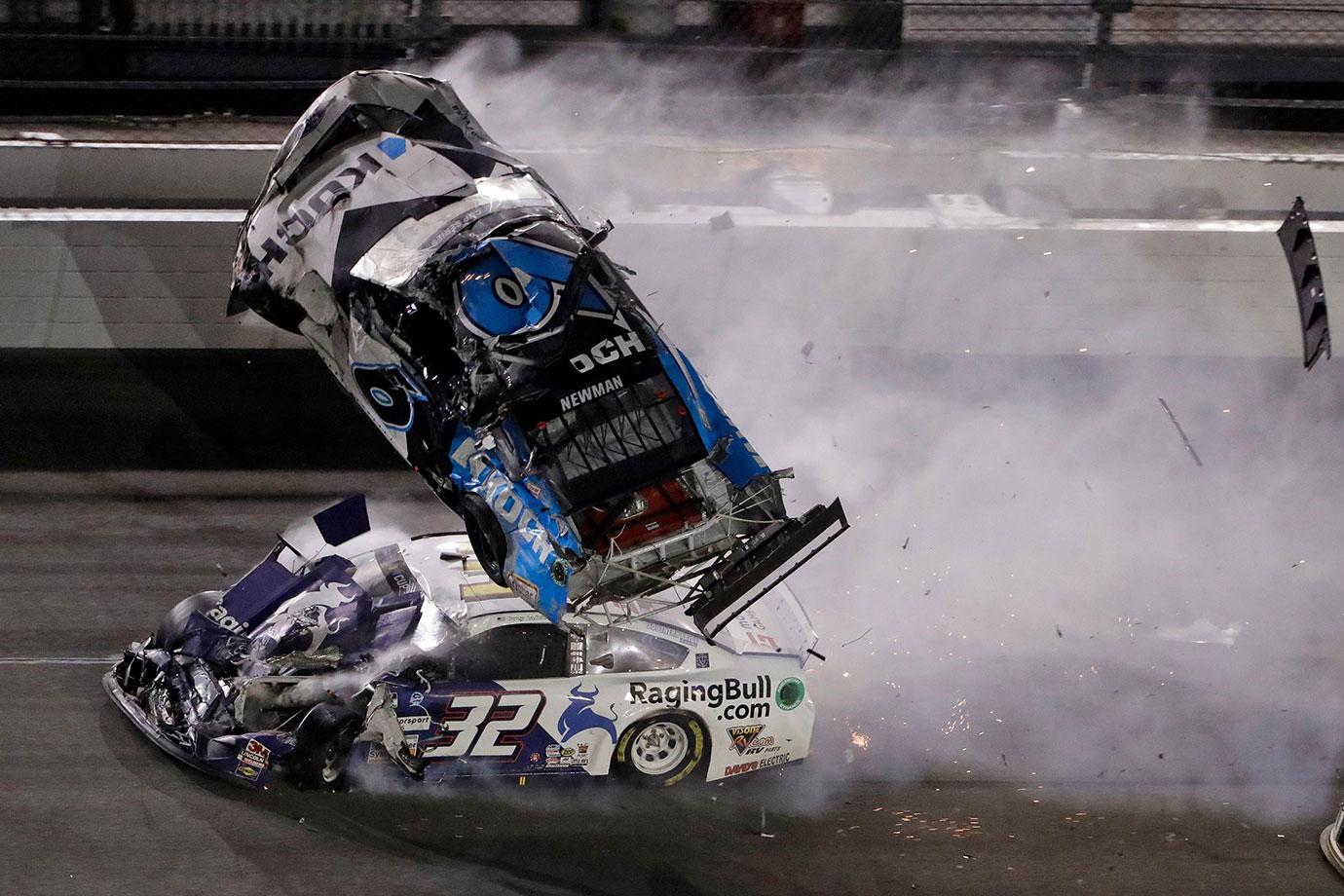 Newman has been a harsh critic of the safety measures taken by NASCAR to ensure the speeding cars are kept on the ground. In 2010, he said fans shouldn't even go to the track to see races at Talladega, Alabama — one of the biggest racetracks in the country.
The Indiana native, who graduated with an engineering degree from Purdue University in 2001, said during Speedweeks that he felt "renewed" in his second year at Roush Fenway Racing. On February 13, just four days before his Daytona crash, he announced that he and his wife, Krissie, decided to "amicably separate," but will remain friends as they raise their two daughters.
NASCAR Daytona 500 Auto Racing, Daytona Beach, USA – 17 Feb 2020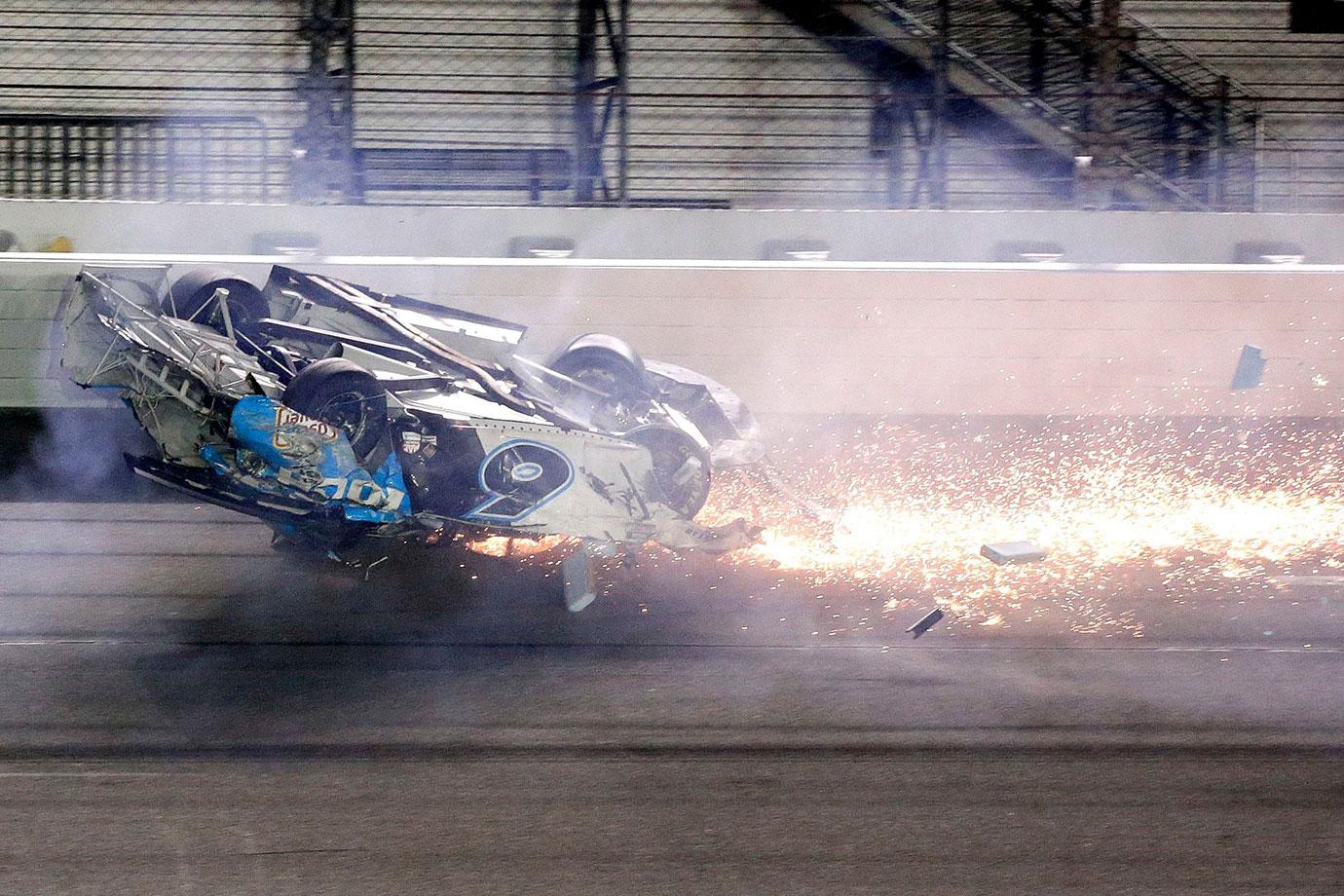 Before his near-fatal collision, Newman was always the first to gush about his love for the sport.
"It's all about competitiveness and fun," he said in an interview earlier this month. "I want to have fun with my life. If I can have fun in this garage doing it and get paid what I feel like I deserve to get paid, then I'm all for it. It's got to be fun and it's got be rewarding in more ways than one. I'm doing it past when I said I was going to do it 10 years ago. I don't know how to give the answer anymore, I really don't. I always said 40 and I'm 42 now."
Further details about his condition have not yet been revealed.