Rosie O'Donnell's Ex Michelle Rounds Gets Close With Busty Bombshell In L.A. As Custody Battle Heats Up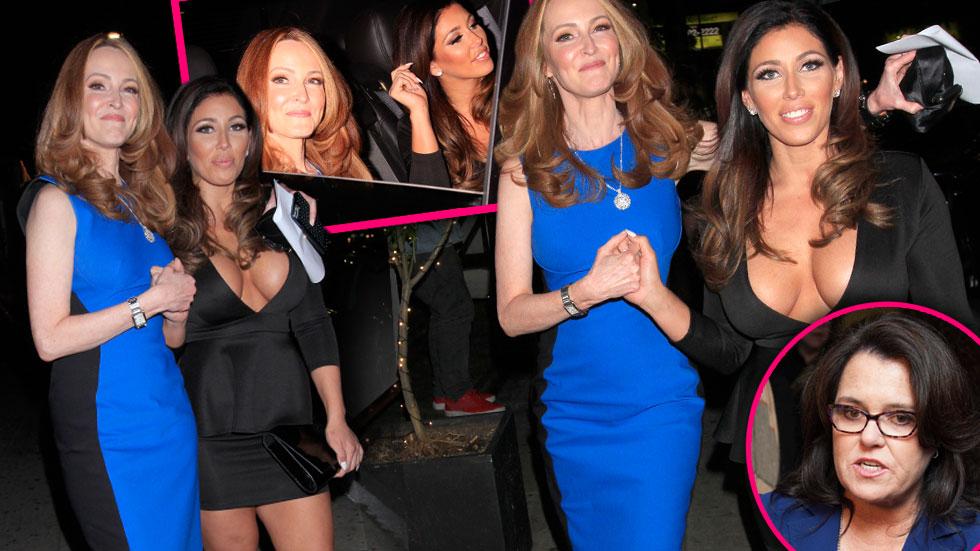 The plot thickens in the Rosie O'Donnell divorce drama, as her ex Michelle Rounds was spotted out in Los Angeles Tuesday getting close with busty model Carmen Ortega.
Article continues below advertisement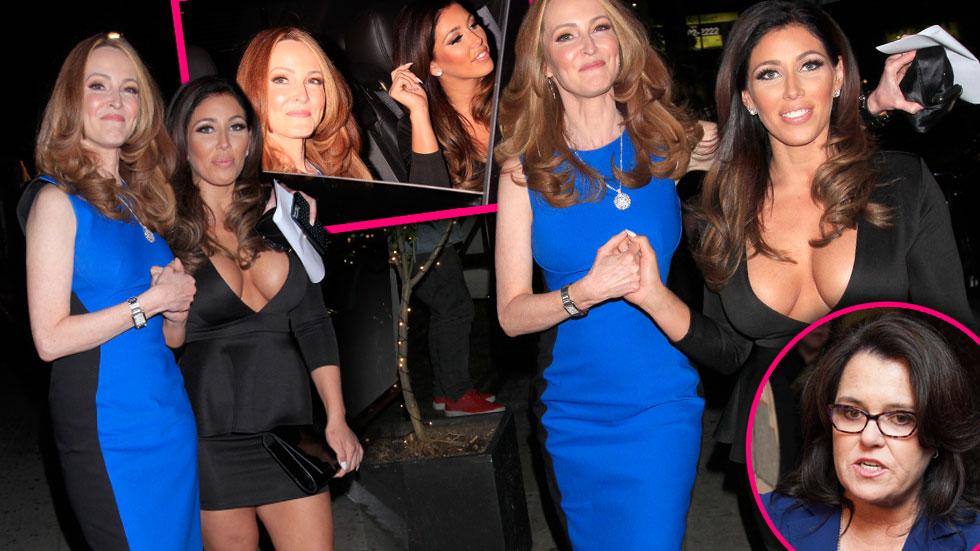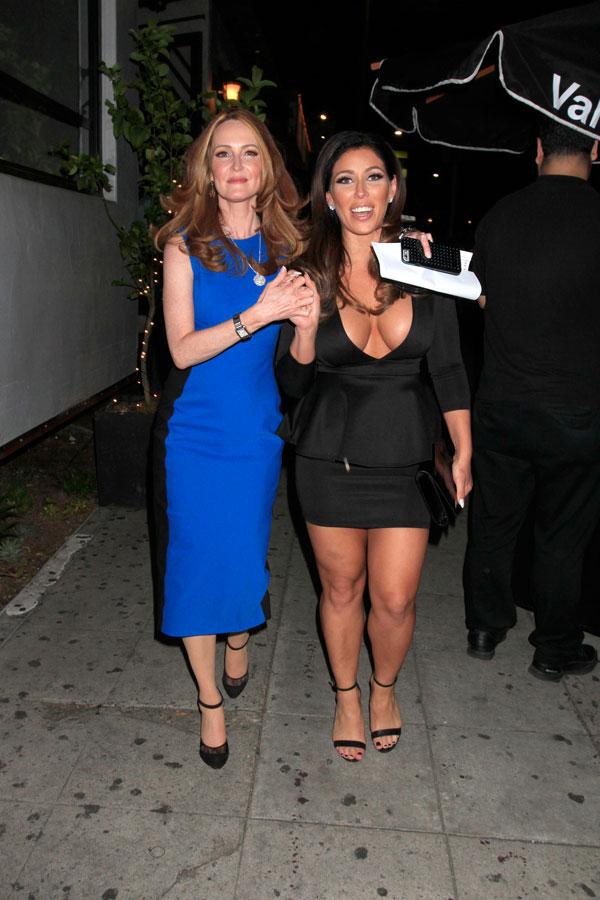 Michelle Rounds, who's battling Rosie O'Donnell for custody of their daughter, beams with her arm around sexy model Carmen Ortega, who showed an eye-popping amount of cleavage as they left the restaurant Madera Kitchen.
Article continues below advertisement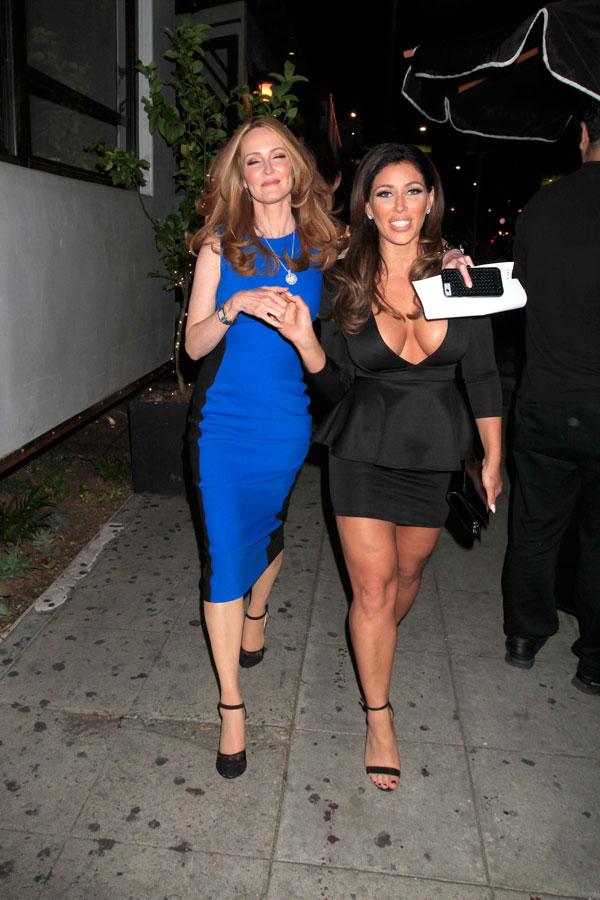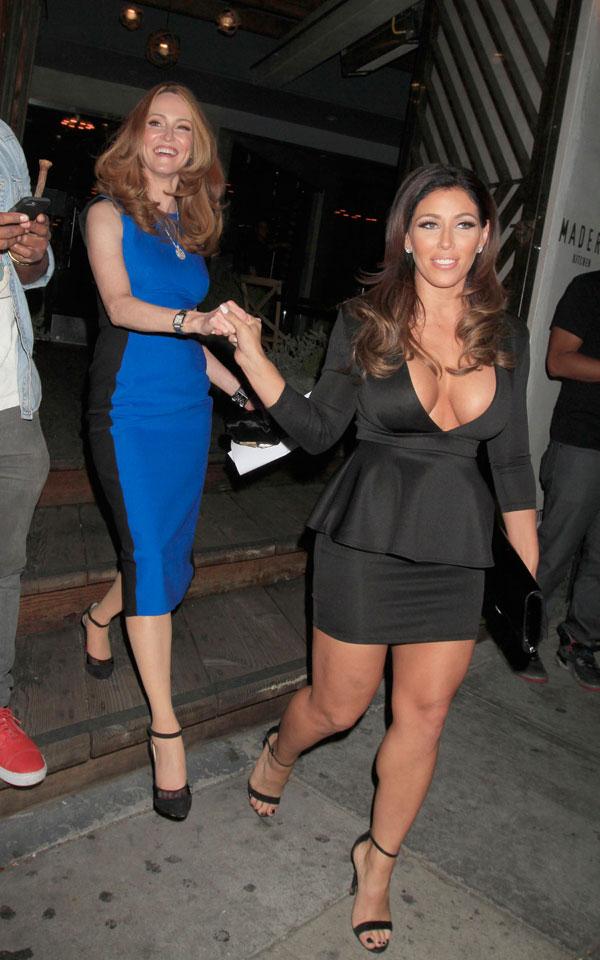 he pretty pals earlier Tuesday attended an event jointly put on by ASCAP, Thrillbox and Rondor Music.
Article continues below advertisement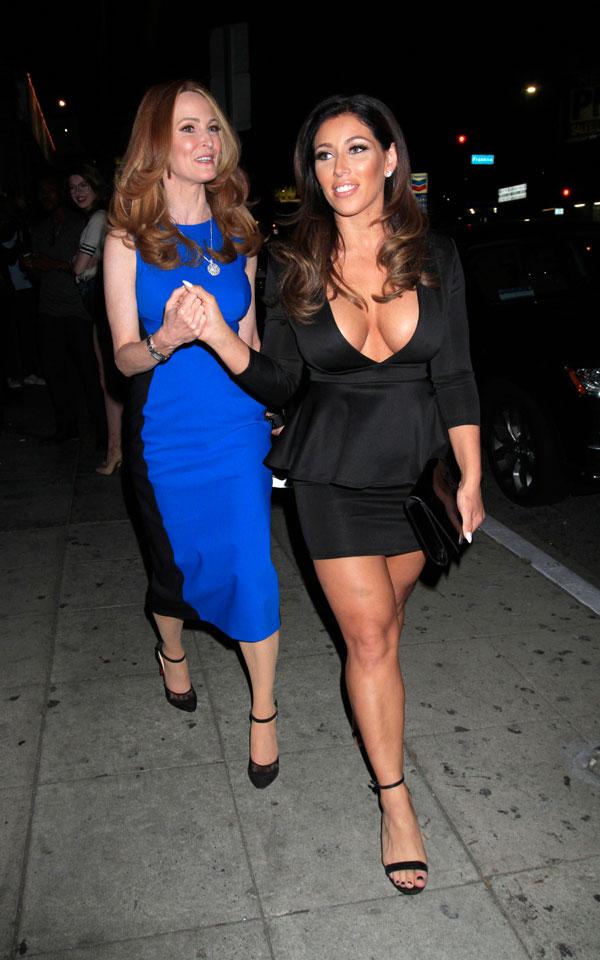 While Michelle's smiling here, an insider told Radar that "the last five months have been absolute hell for" her as "Rosie's a big bully and has gone out of her way to make her life miserable."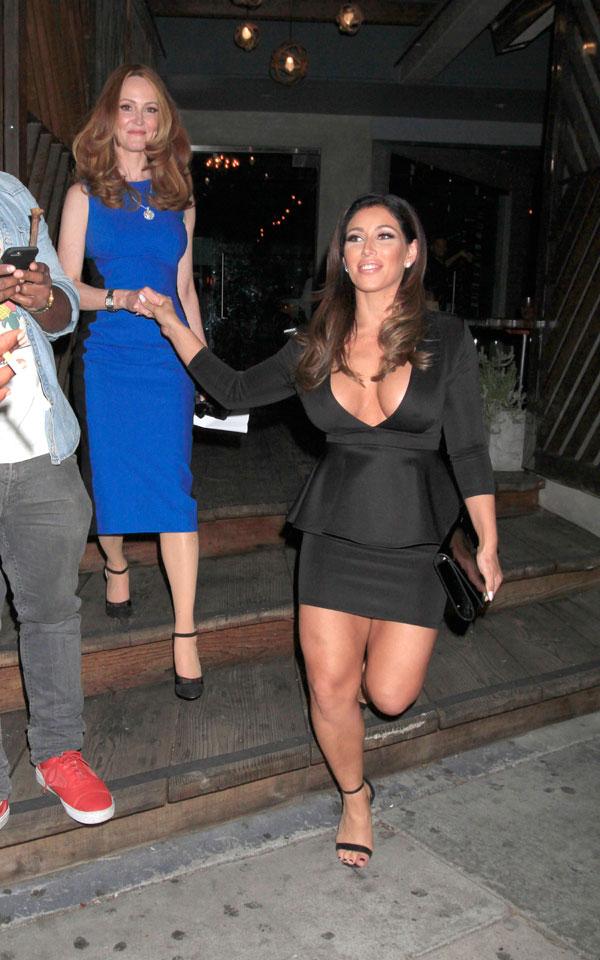 The curvy Ortega's muscular legs were on display as she remained hand-in-hand with the lovely redhead, leading her down a set of steps.
Article continues below advertisement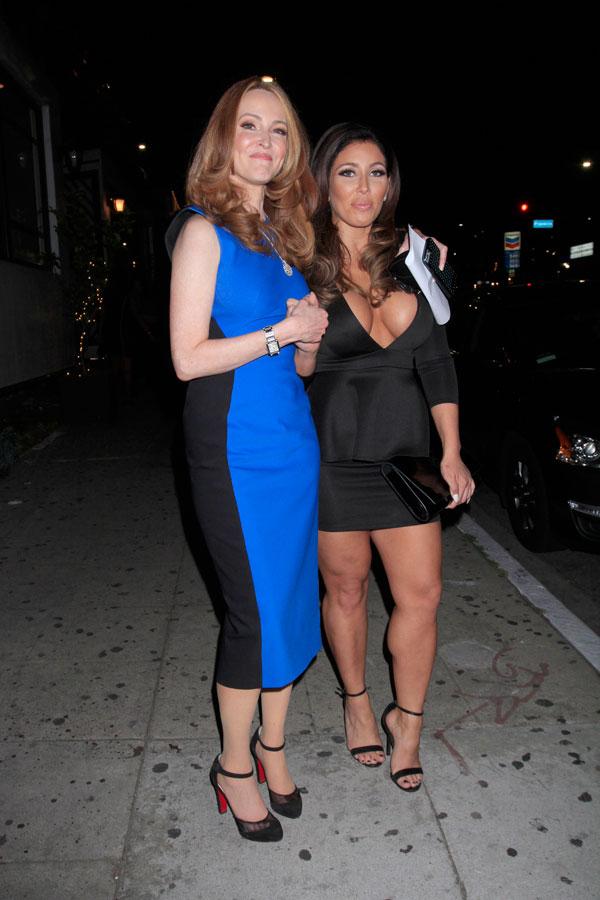 An insider said that Michelle deserves the full custody of the child that she's seeking, as she's "done everything for their daughter since the adoption."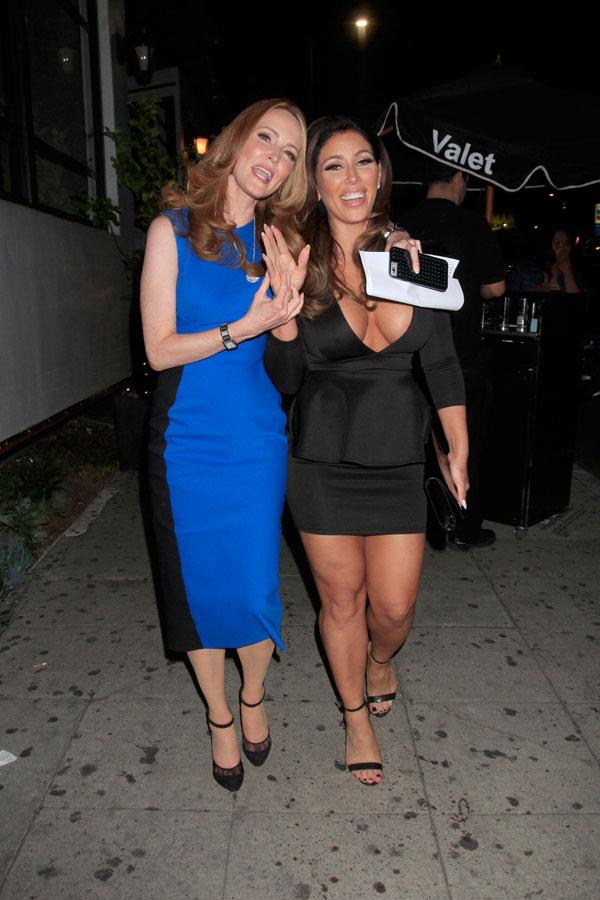 Rosie, 53, hasn't been so hands on, the source said, noting that the TV personality "seldom changed diapers or fed their baby."
Article continues below advertisement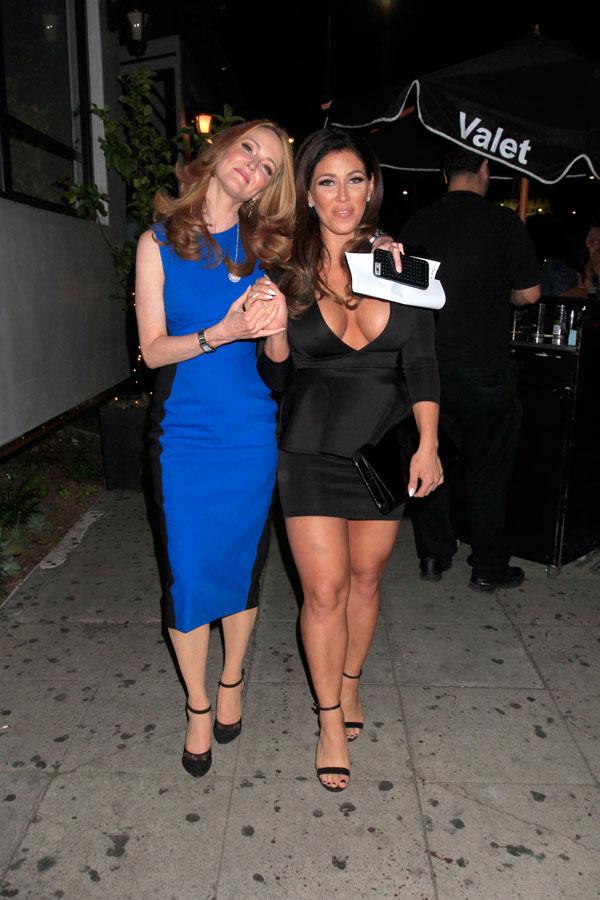 Rounds "wants their child away from Rosie and all of Rosie's problems," the source said of the beauty's intentions in the custody battle.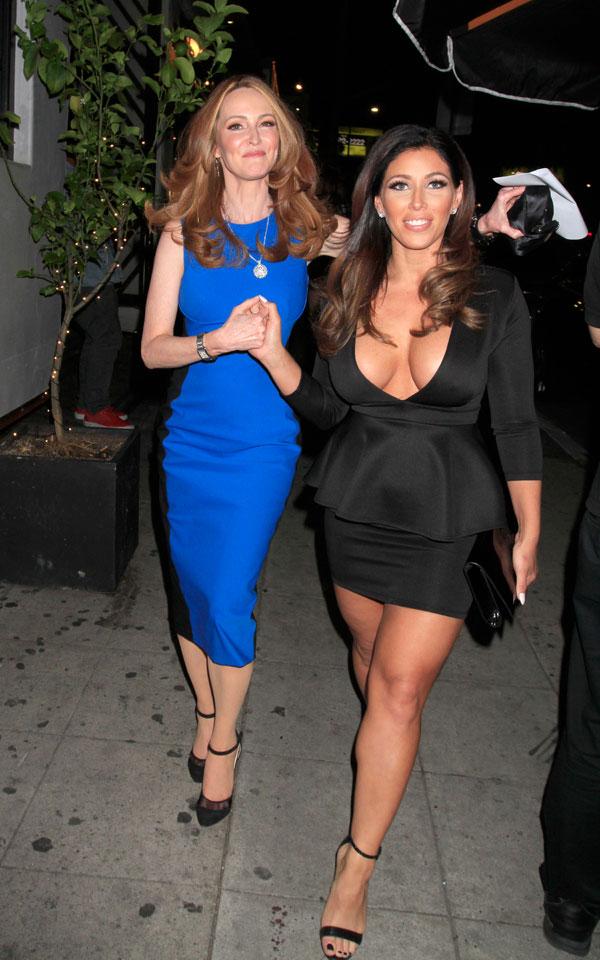 Rounds, 43, is also seeking to collect off a prenup the two agreed before their 2012 wedding -- "money that Rosie doesn't want to pay," according to the source.
Article continues below advertisement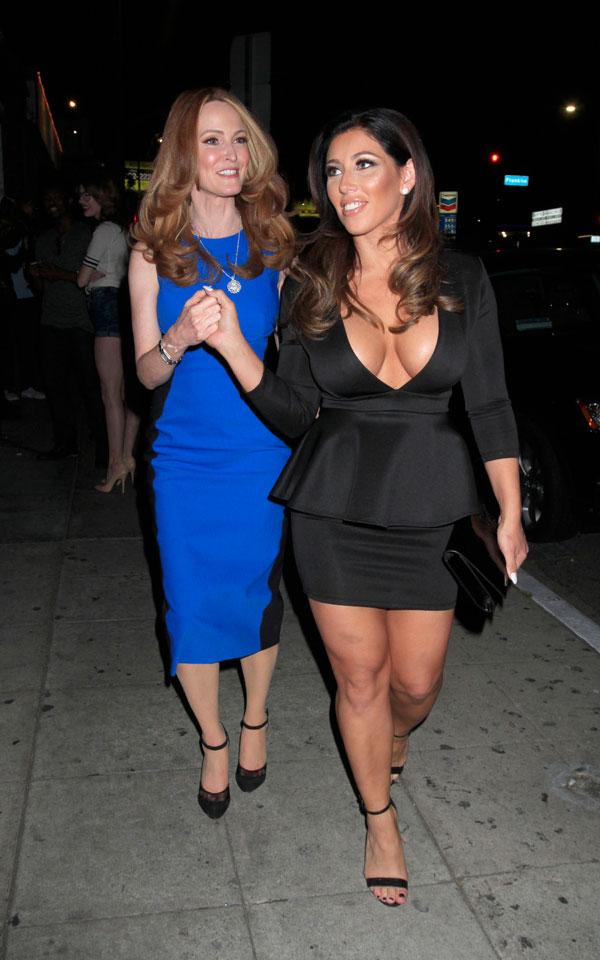 You might recall Ortega's name, as she was romantically linked to Kim Kardashian ex Reggie Bush for a time.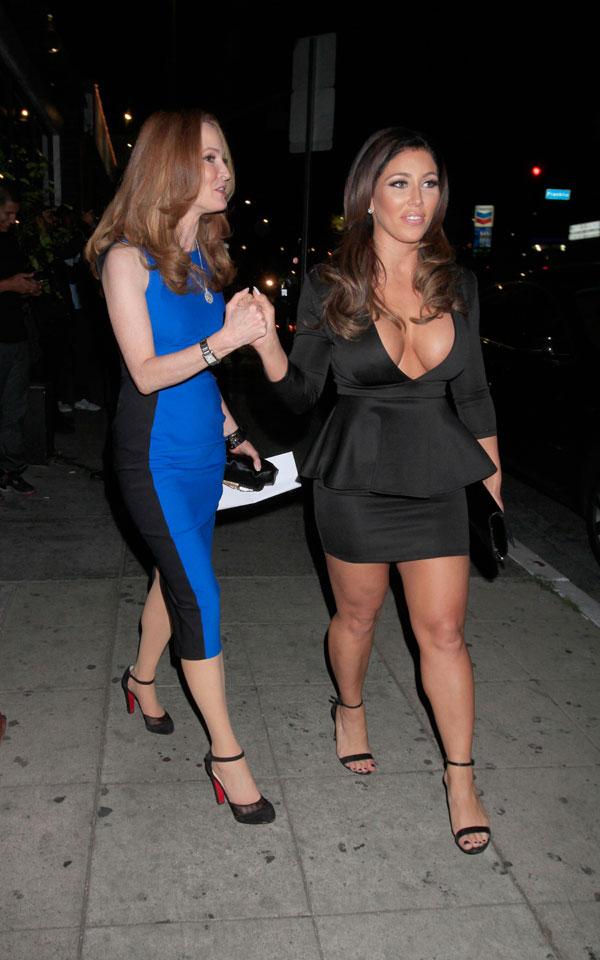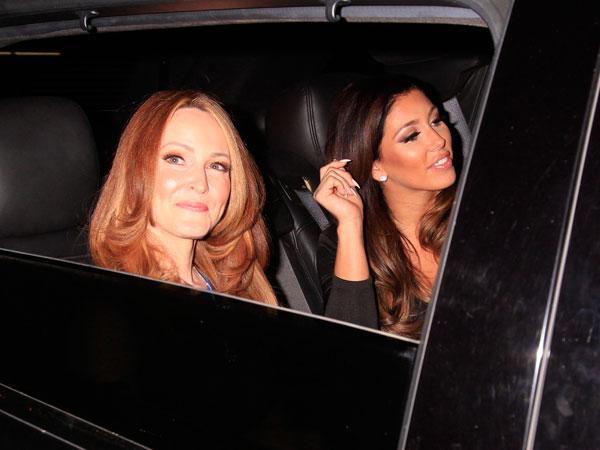 The ladies end the evening in a limo; if Rosie wasn't seething before seeing these shots, it's safe to say she might be now.