Rescued Yoga Teacher Amanda Eller Says She Almost Gave Up On Being Found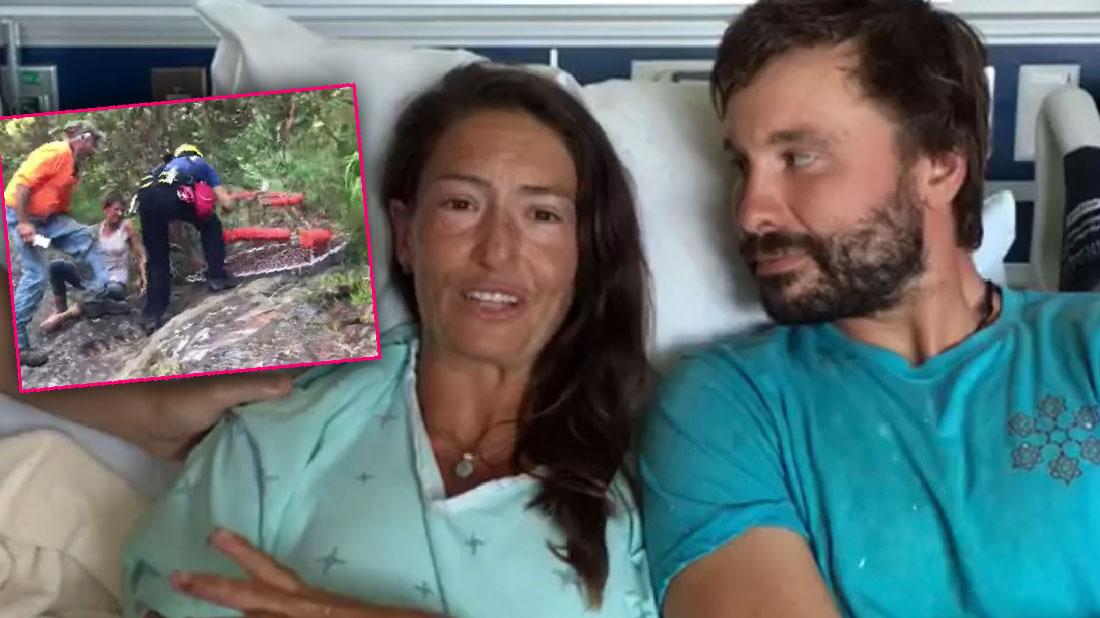 Rescued yoga teacher Amanda Eller has revealed her incredible survival story after being found safe in a Hawaiian forest on Friday. The woman, 35, who went missing on May 8 while hiking at Makawao Forest Reserve in Maui, Hawaii, was discovered by rescuers on May 24.
Thrilled rescuers and family members have been celebrating ever since. Eller is lucky to be alive as she had to survive by eating berries, her shoes got swept away, and she fractured a leg during her ordeal. While recovering, Eller told CNN affiliate KHON, "It came down to life and death -- and I had to choose. I chose life. I wasn't going to take the easy way out. Even though that meant more suffering in me for myself."
Article continues below advertisement
She got stuck somewhere above Twin Falls in between two waterfalls down a deep ravine in a creek bed. Rescuers found her on Friday, and she was evacuated by air to a hospital. One of the searchers, Javier Cantellops, told CNN that Eller was walking barefoot in a ravine, waving her arms at them. Another rescuer, Chris Berquist, said, "We were freaking out. We were trying not to trip over ourselves trying to get to her too fast."
The Facebook group FindAmanda announced the dramatic news: "URGENT UPDATE! Amanda has been found. She got lost and was stuck and slightly injured in the forest- way way out. somewhere way far above Twin Falls. Between two waterfalls down a deep ravine in a creek bed. Chris and Javier spotted her and she spotted them, waving them down. She is being air evacuated now. She just talked to her father on the phone. Amanda Eller is ALIVE!!!!
"She is just as strong as we always said she would be. We knew she could make it this long. Amanda is doing great she is just talked to her father from air evacuation helicopter." After that, brave Eller and her mother have talked about how she survived after 17 days in the wild.
Scroll through Radar's gallery for more!
Losing Strength
Eller and loved ones have revealed that the area she found herself lost in had little to no food. She stayed there for a day and a half and began to believe she might die there.
Article continues below advertisement
Hard Time
On her personal website, Eller describes herself as a physical therapist who became a yoga teacher when she moved to Maui. After getting lost while on her hike, she tried to keep her spirits up. Sarah Haynes, a friend of Eller's boyfriend, said after she was rescued, "She fought, fought, fought and then she said, 'OK, whatever you need from me.' Like, dear world, whatever this journey is for me, I'm willing to accept it."
Article continues below advertisement
Survival Food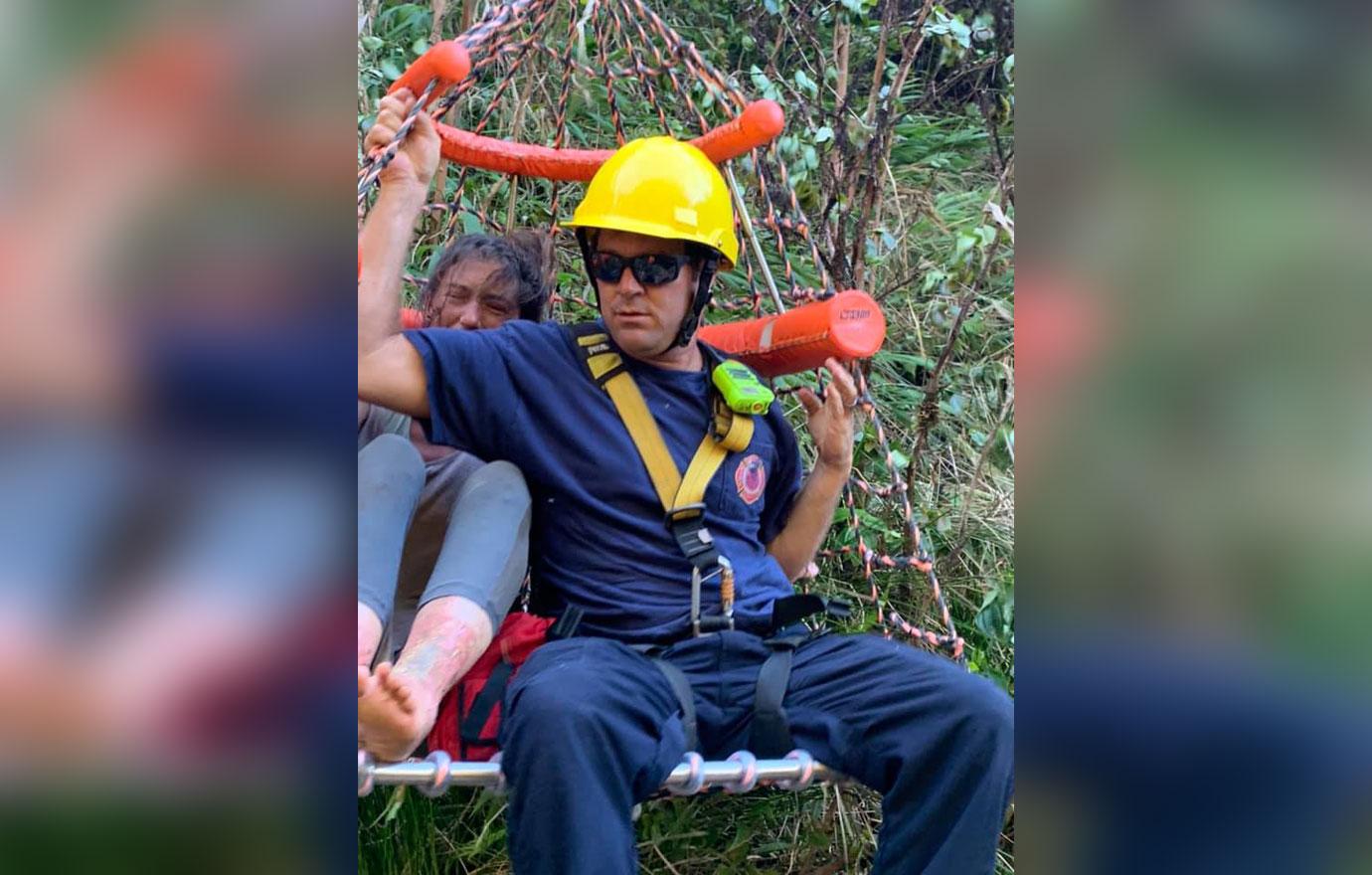 Eller picked berries and guava to eat when she could find them. She drank water but made sure it was clear so it didn't make her ill.
Article continues below advertisement
Injured
Doctors have determined that Eller, who lost 15 pounds, has a broken left tibia. They are also treating her infections, but otherwise, the yoga enthusiast is doing well.
Article continues below advertisement
Agonizing Detail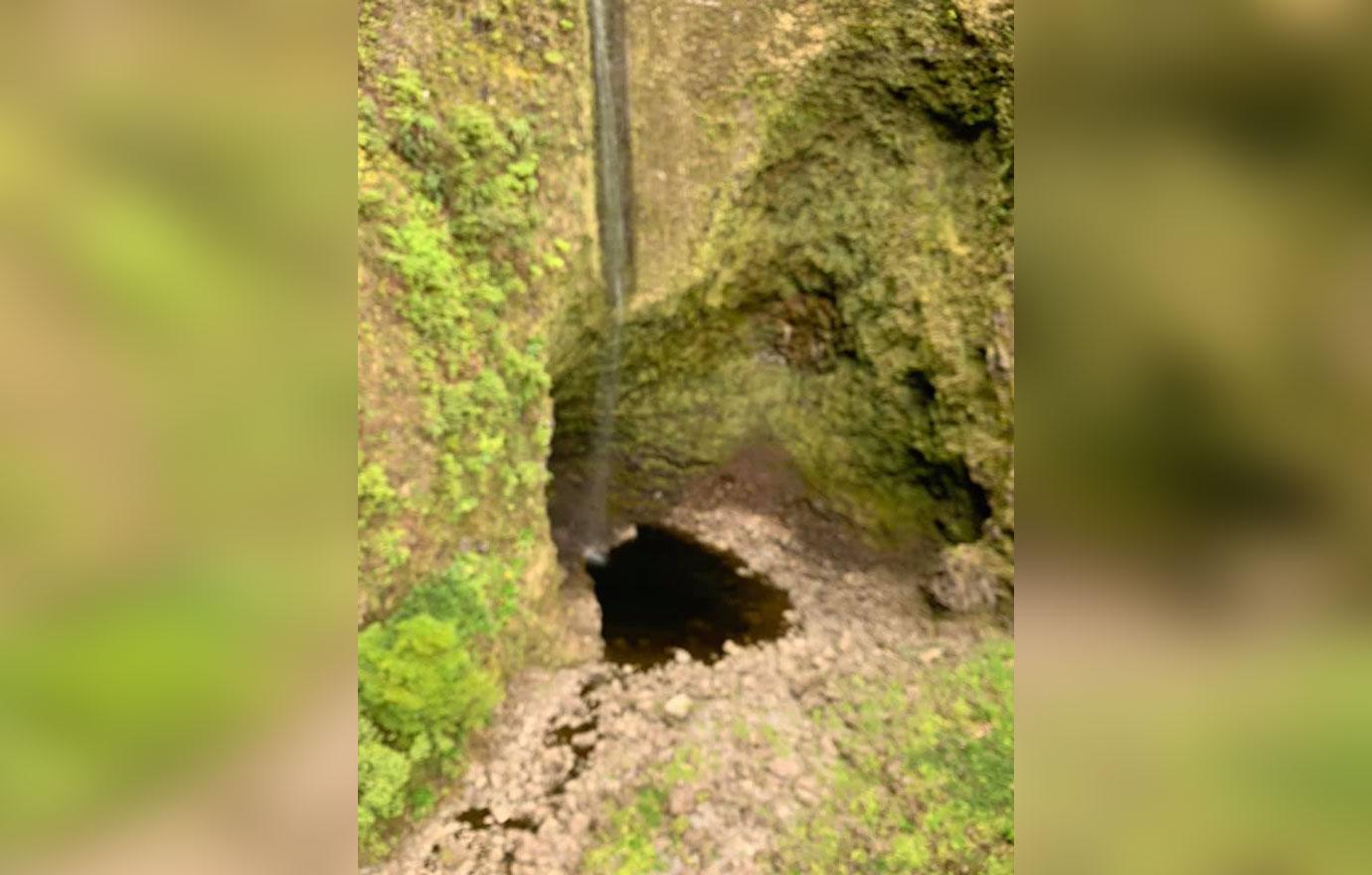 Eller had to walk barefoot after her shoes got swept away in a flash flood when she was trying to dry them out.
Article continues below advertisement
So Near But Yet So Far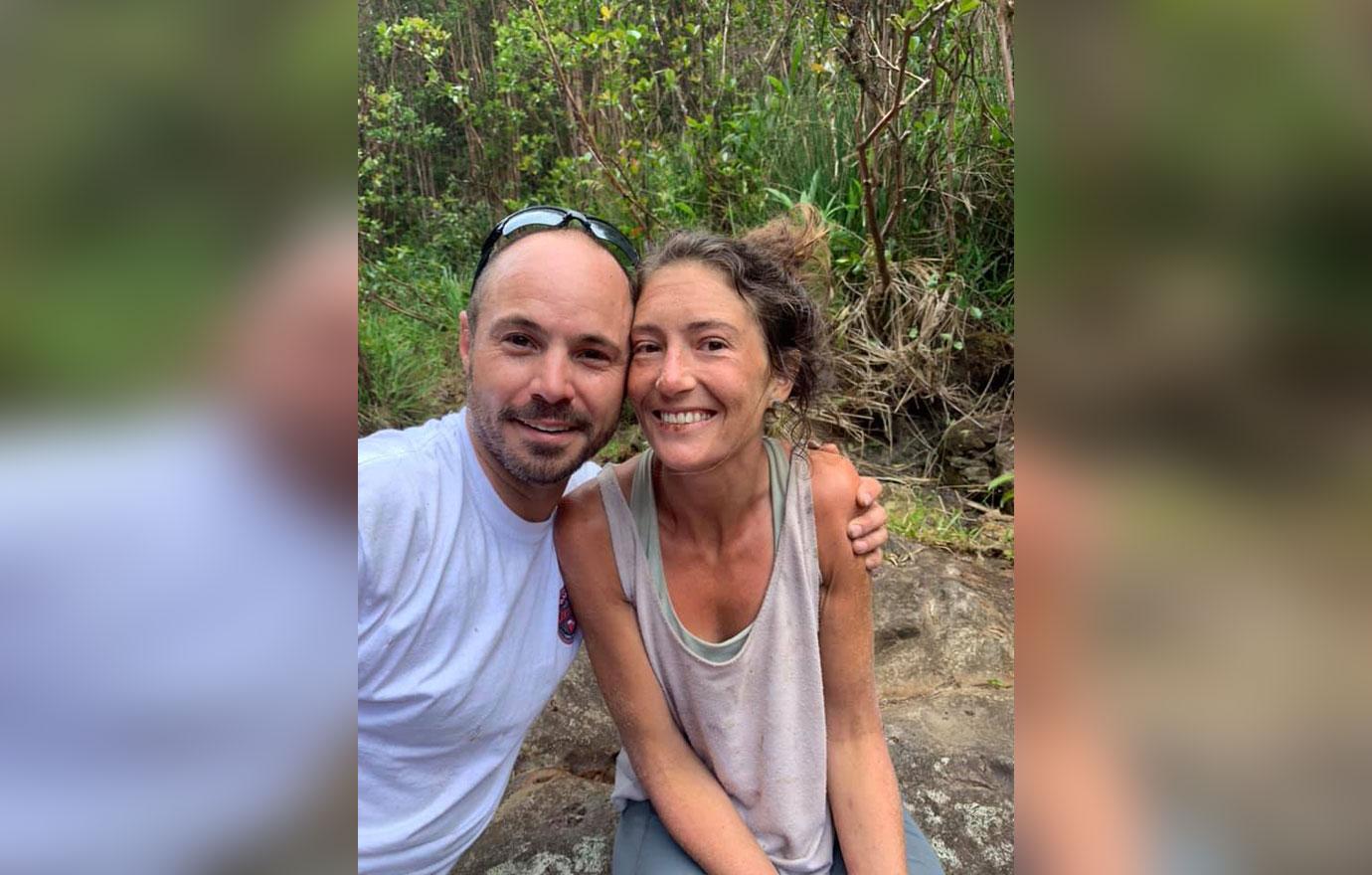 While she was lost, Eller heard rescue helicopters several times. She waved frantically, but rescuers couldn't see her and flew away.
Article continues below advertisement
You've Got A Friend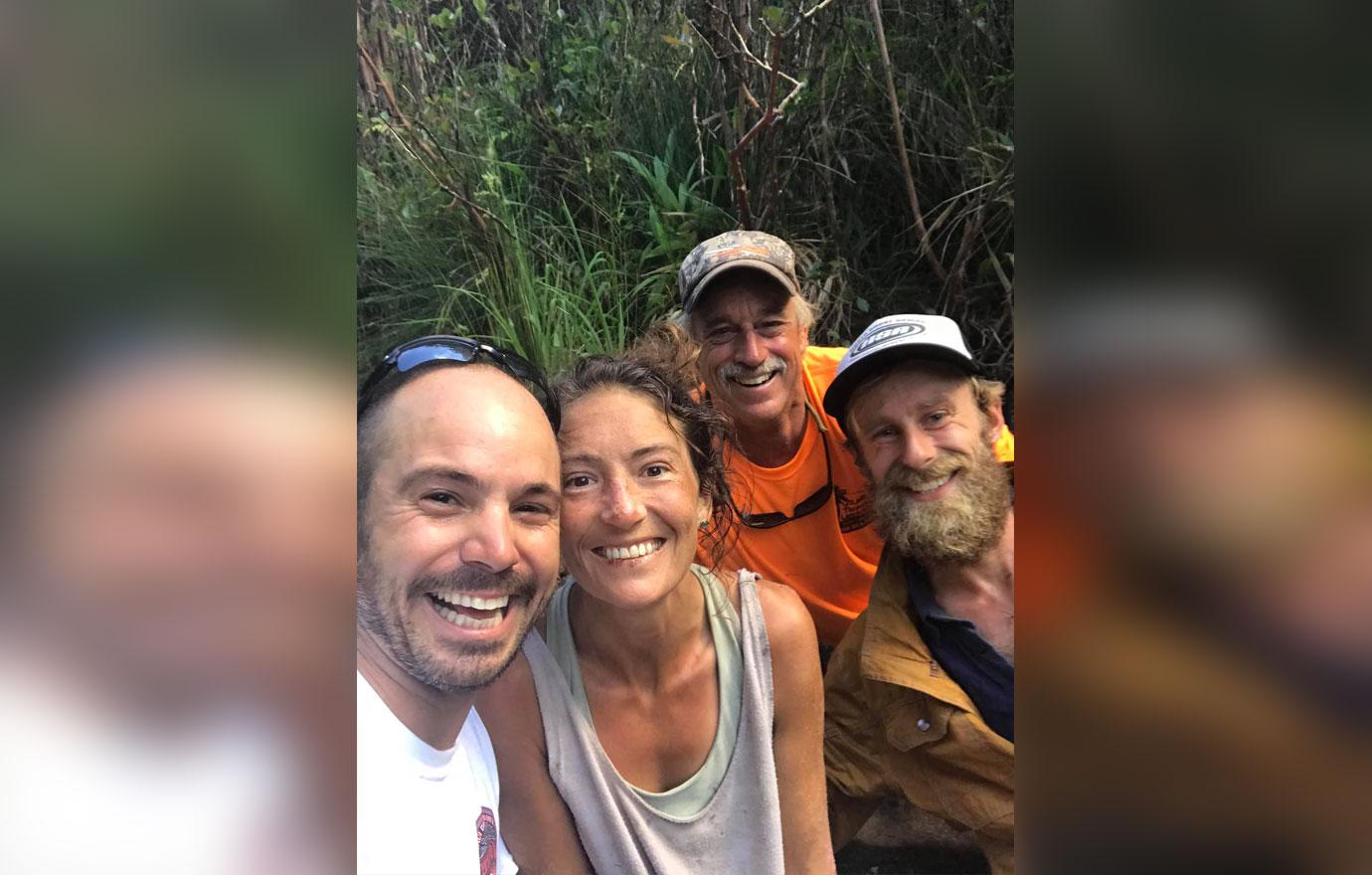 Eller's pal Javier Cantellops went up in a helicopter and miraculously spotted her while scanning the woods below.
Article continues below advertisement
Found At Last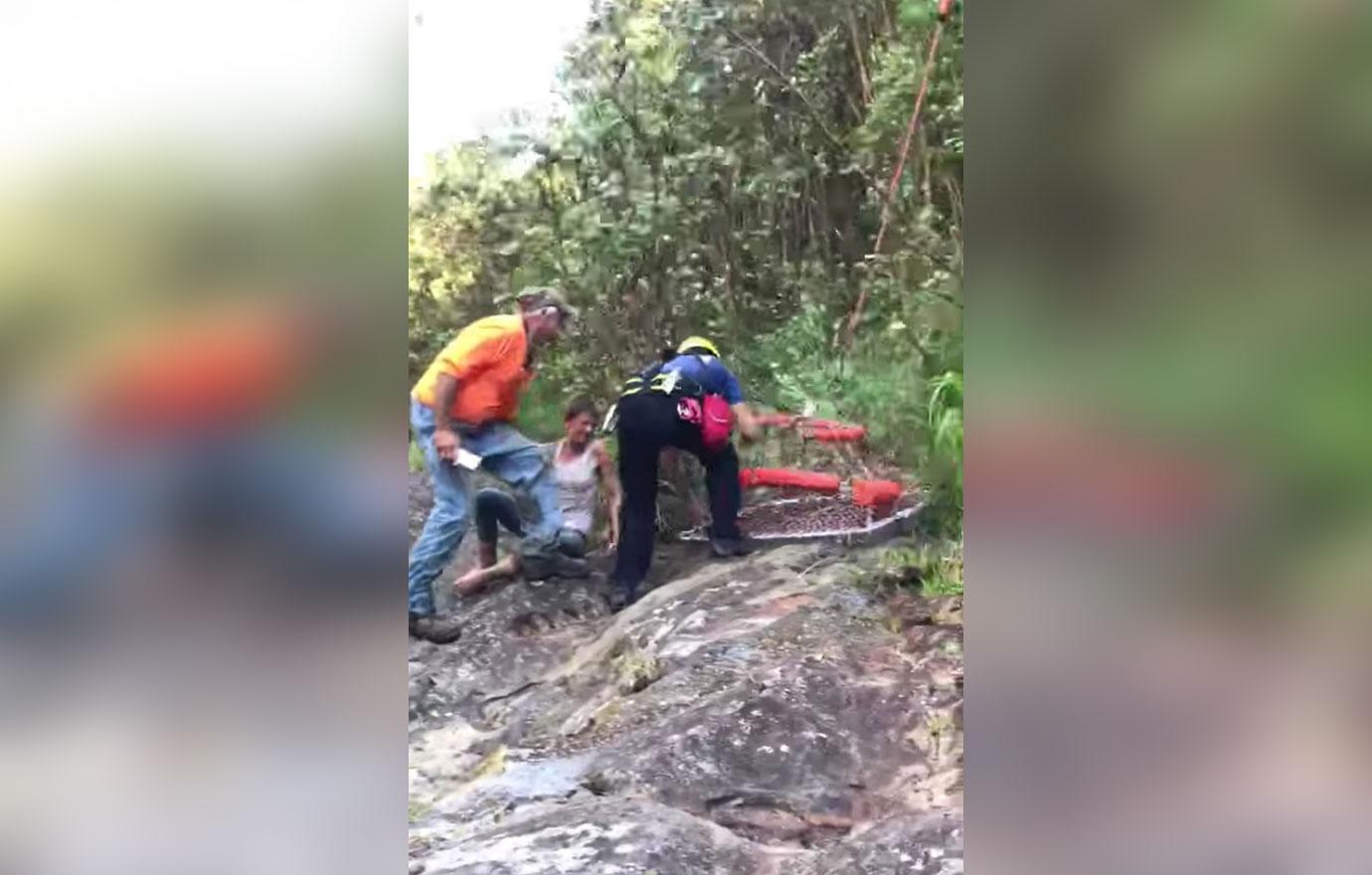 Eller was seen in a ravine. The helicopter landed nearby and she was transported to a Maui hospital.
Article continues below advertisement
Looking Good
Dr. Zora Bulatovic, who treated Eller, told reporters, "What she's been through, you'd never be able to tell."
Article continues below advertisement
Mother's Relief
Eller's mom Julia said about her daughter getting lost in the forest, "Everything looks the same. It would be very easy to get misguided." Julia noted that Eller had taken a different path than usual when she stopped to meditate. She napped, and then when she woke up couldn't figure out how to get back to her car. "She's a real warrior. I had no doubt that if anybody could make it through it, it was her," ecstatic Julia said.