Lipo! Surgery! Diet Pills! 9 Of The 'Housewives' Most SHOCKING Body Transformations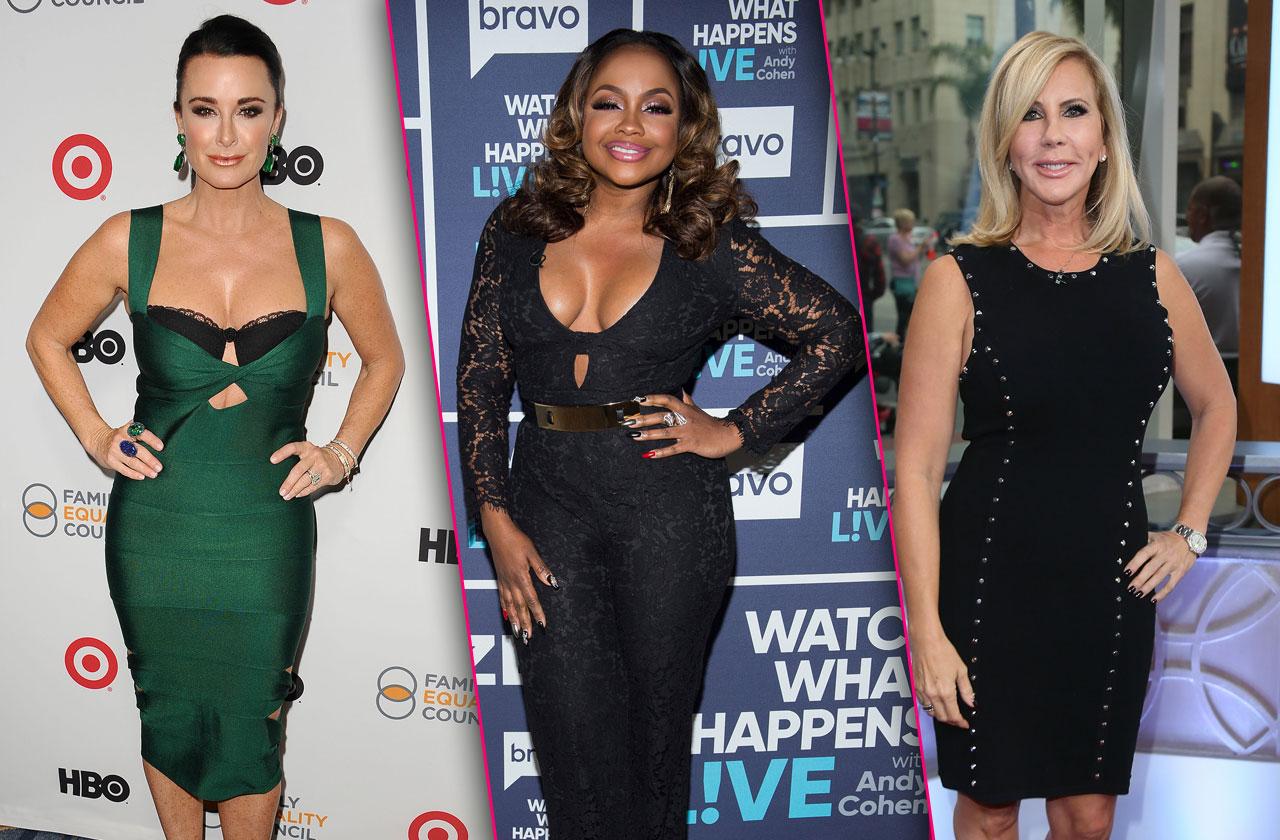 Listen! 'RHOP' star Wendy Osefo breaks down the "most intense fight in the show's history" in under 2 minutes.
Article continues below advertisement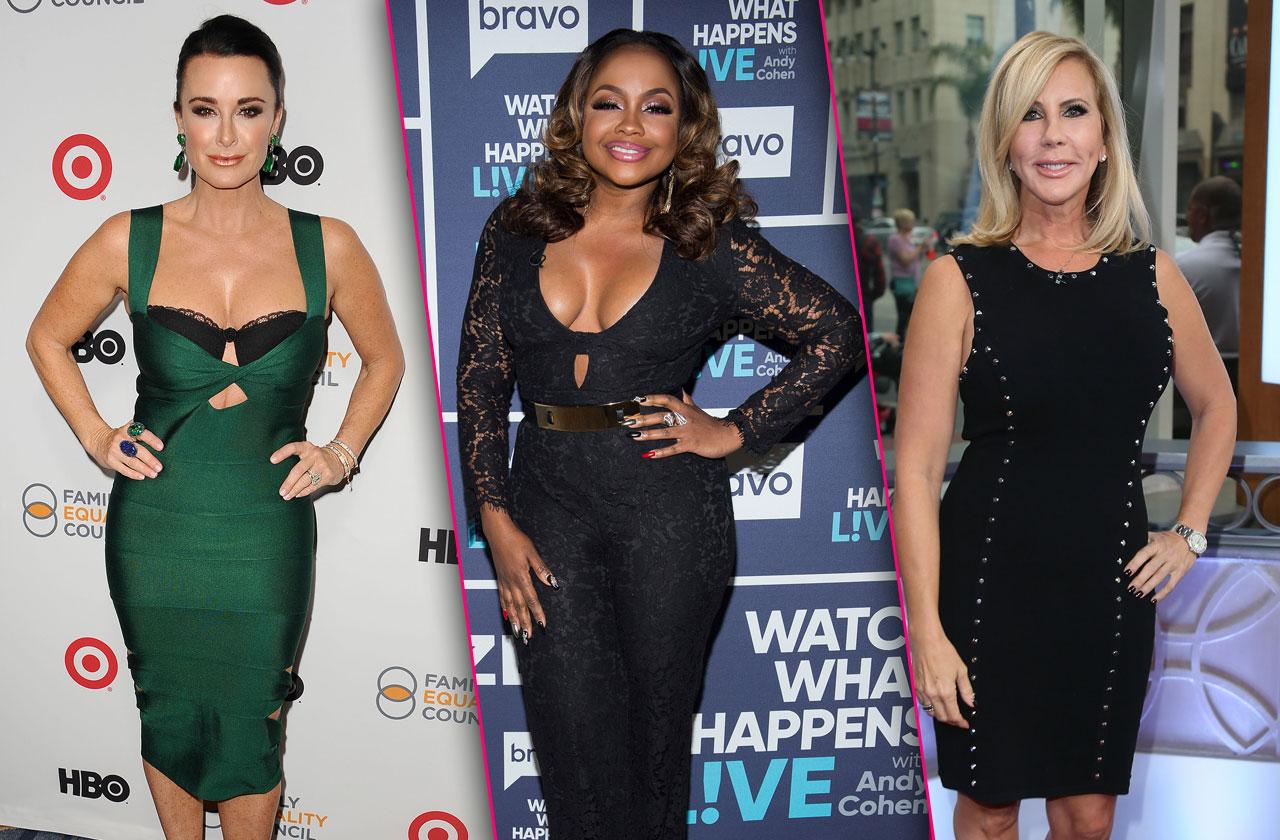 There's no denying that acquiring fame can dramatically change someone's physical appearance, and the ladies of the Real Housewives franchise are no exception to this rule. While most of the cast members have experienced major weight loss with their rise in popularity, there are still a few who've actually packed on the pounds as a result of the limelight. Click through RadarOnline.com's gallery to see some of the most jaw-dropping body transformations in Housewives history.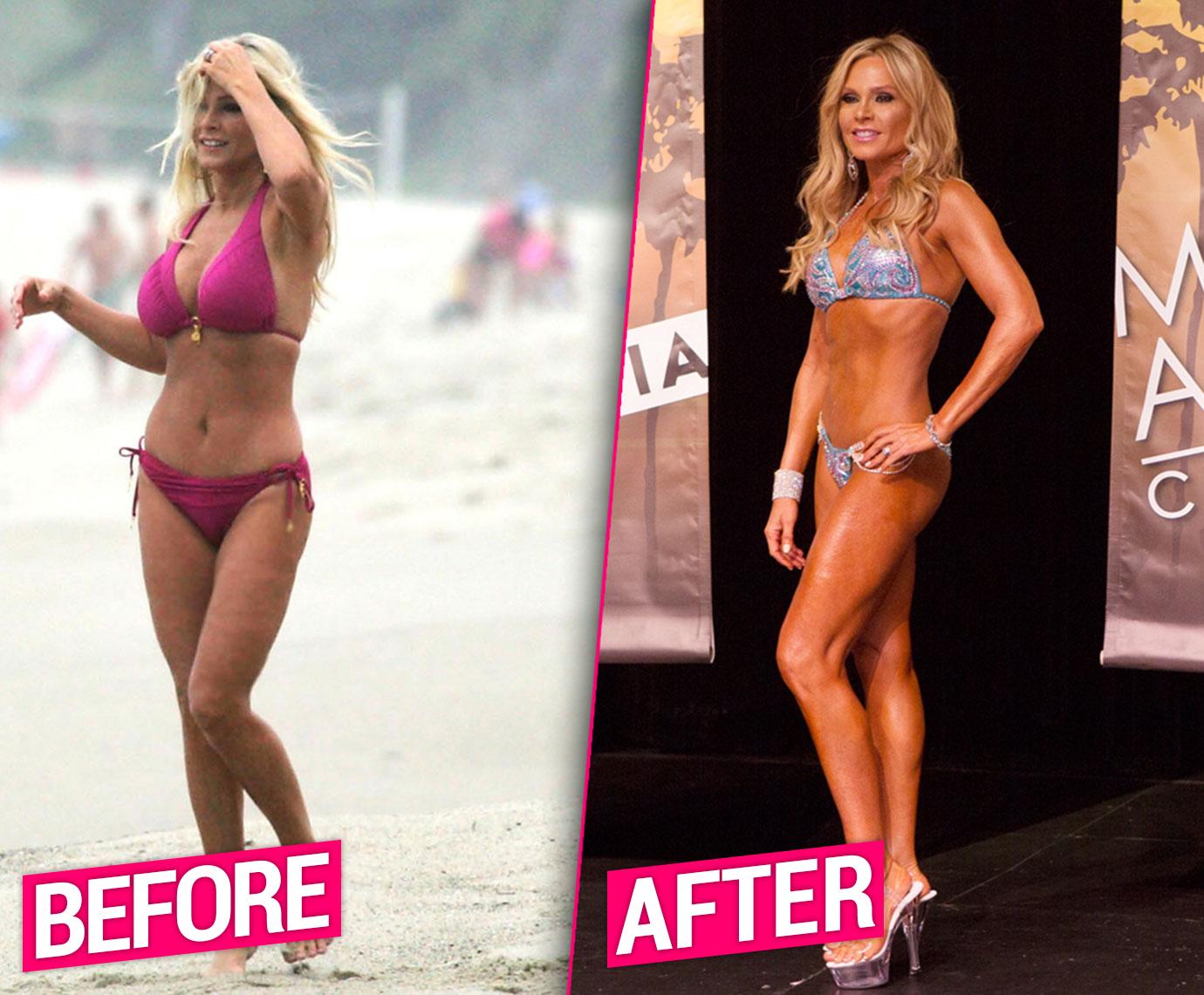 Real Housewives of Orange County's Tamra Judge undoubtedly has one of the most dramatic total body transformations among all the Housewives. The mother-of-four made it a priority to hit the gym because "I was at the age where a lot of women's bodies start to go through menopause, and I'd been seeing some changes in my body and I didn't like it." And in 2016, she went on to win her first Muscle Mania competition. Go Tam!
Article continues below advertisement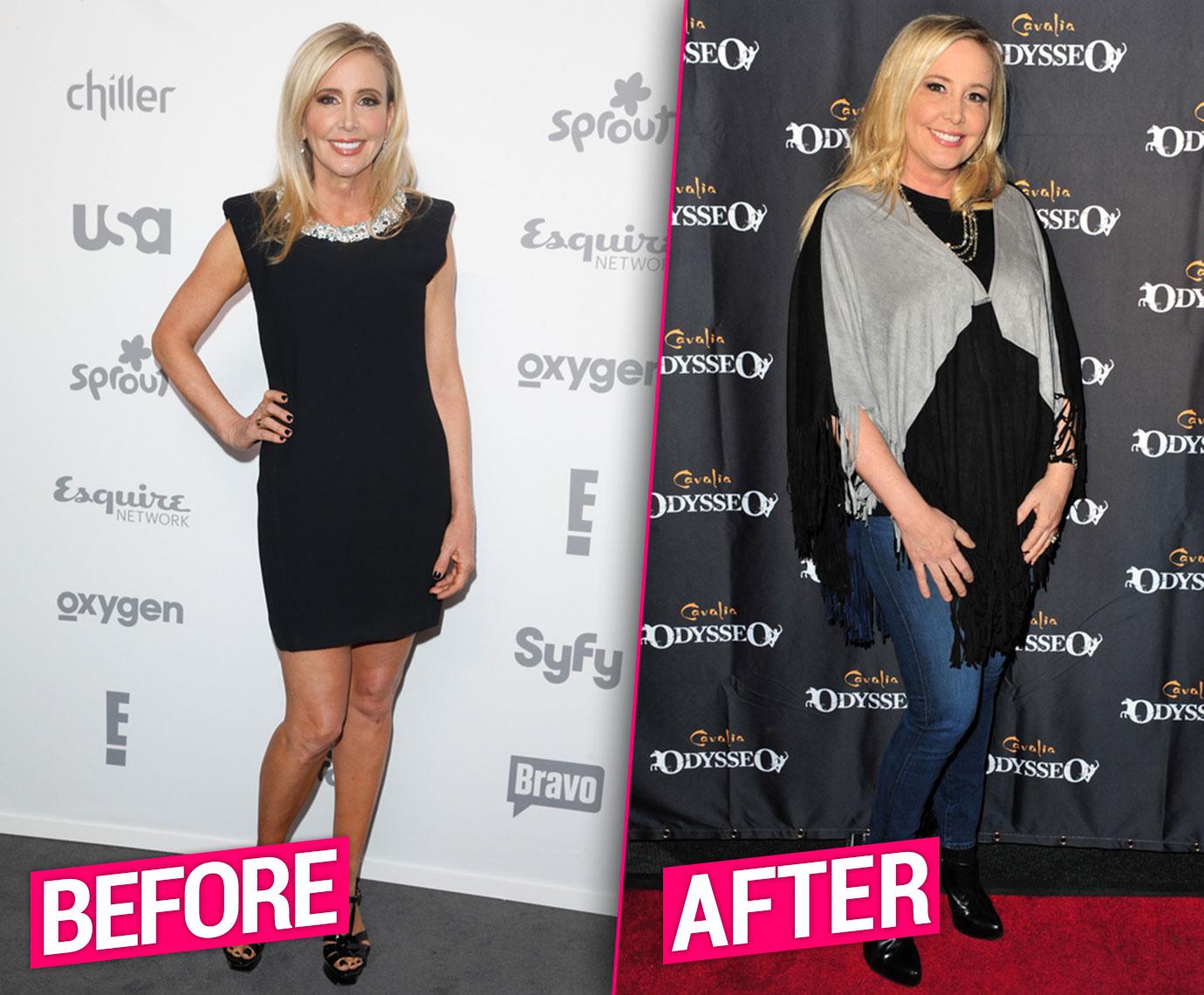 On the contrary, Shannon Beador just made headlines this week for her shocking weight gain. As RadarOnline.com reported, the reality star blamed her packing on the pounds on stress stemming from her feud with co-star Vicki Gunvalson.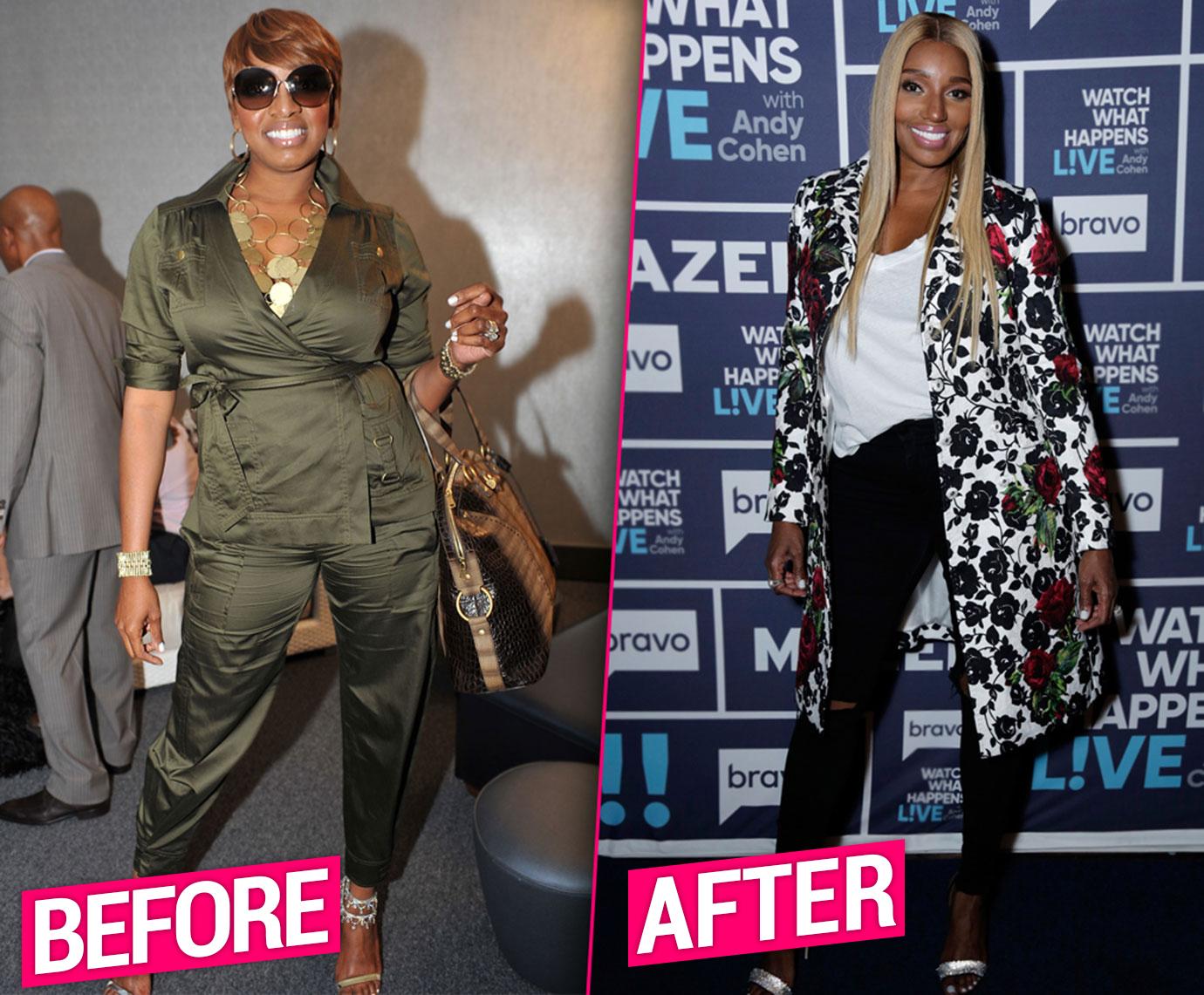 While never exactly fat, Nene Leakes definitely sported a fuller figure circa 2008 before rising to fame and taking on a much thinner frame which she proudly sports today.
Article continues below advertisement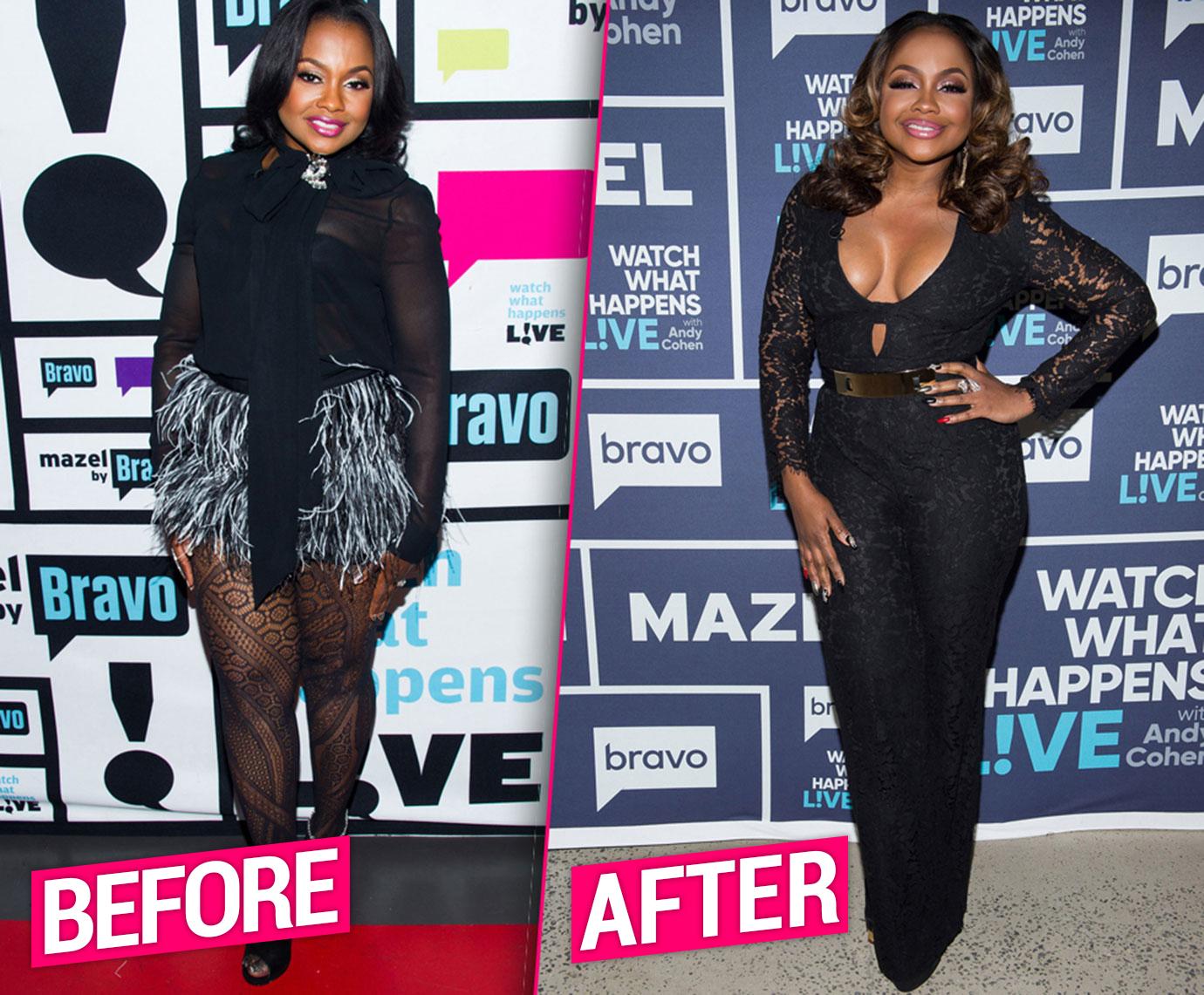 Phaedra Parks follows in Nene's footsteps as she dropped quite a few pounds after her very publicized split with Apollo Nida. The Real Housewives of Atlanta star also credits diet pills Xenadrine supplements for her fit physique.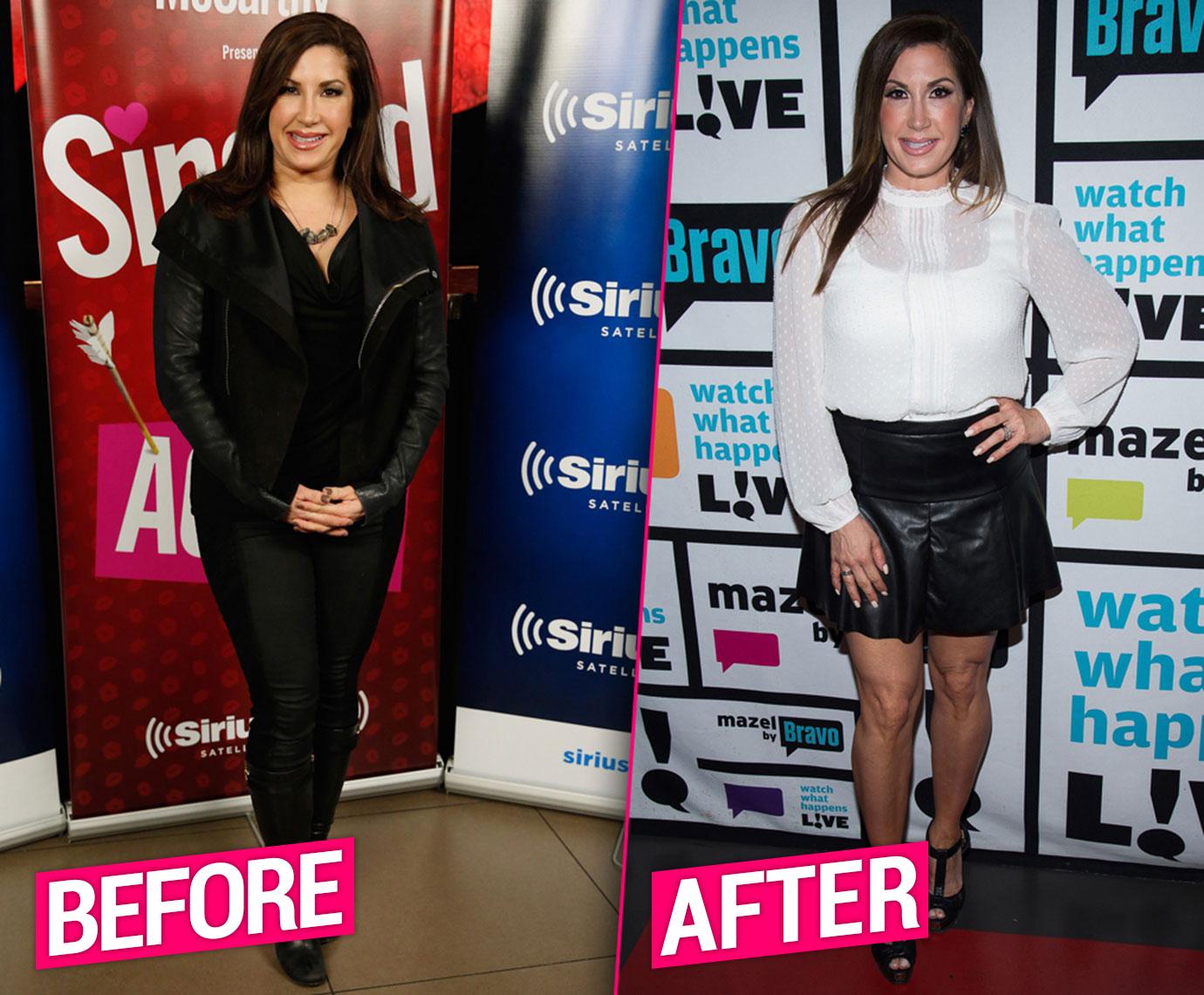 Jacqueline Laurita credits plastic surgery for her body transformation. The Real Housewives of New Jersey star recently debuted her fourth boob job and weight loss to boot.
Article continues below advertisement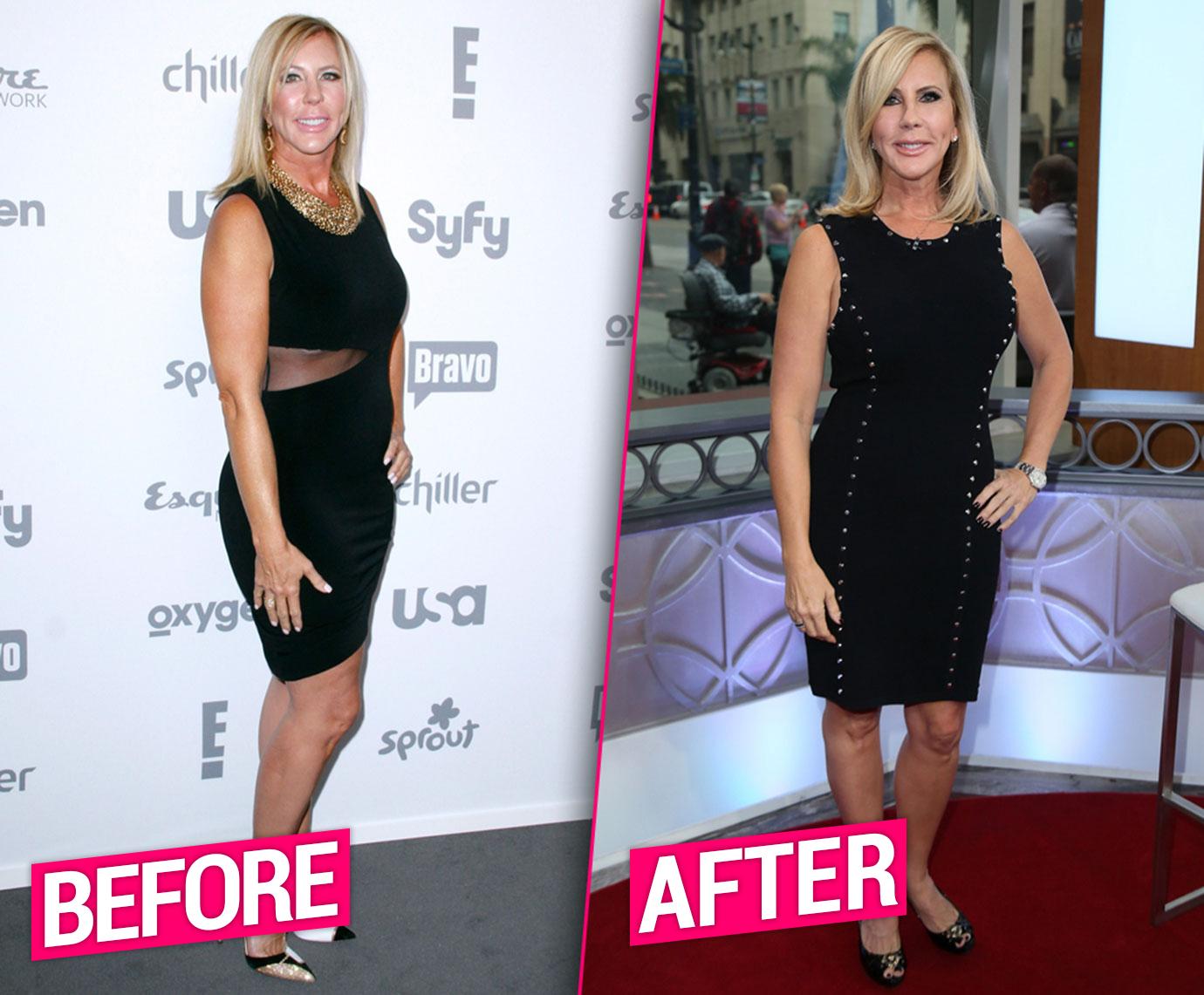 While her nemesis, Shannon Beador, packs on the pounds, Vicki Gunvalson is shedding them. The reality star lost a whopping 22 pounds by eating only 500 calories a day.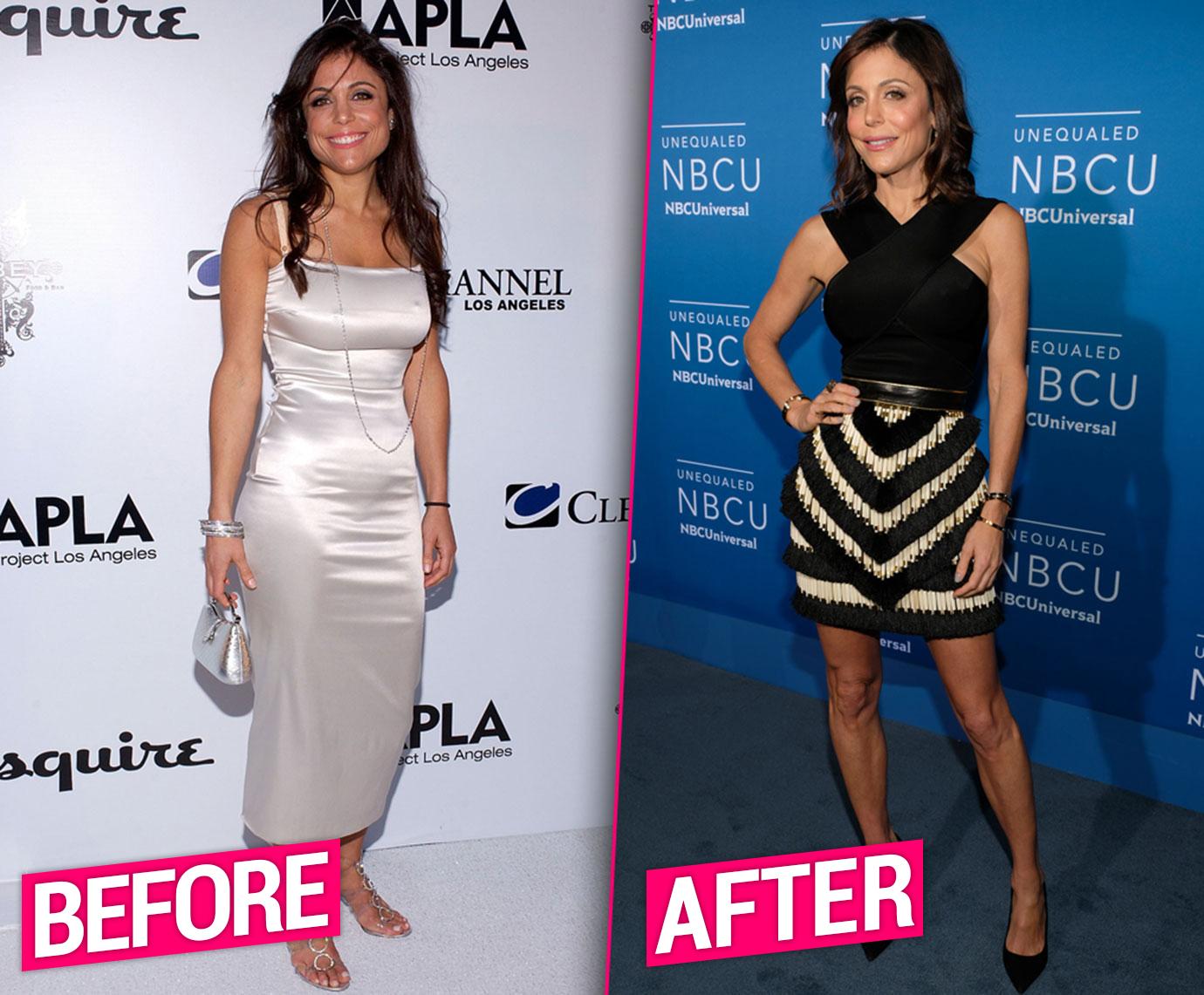 Bethenny Frankel has always been quite thin, so who would have thought that the Real Housewives of New York star could get any skinnier? Well, Frankel did, as proven in this before & after photo of her donning a much healthier physique circa 2006 compared to the pin-thin frame she dons now. With Bethenny's weight loss came rumors that she was taking aggressive diet pills, but the mother-of-one disputed that claim, saying, "All these rumors surrounding the fact that I became too skinny are absolutely false. I have been taking for some years an amazing diet product that does not make me skinnier. On the contrary, it balances my metabolism and keeps me in the best shape ever."
Article continues below advertisement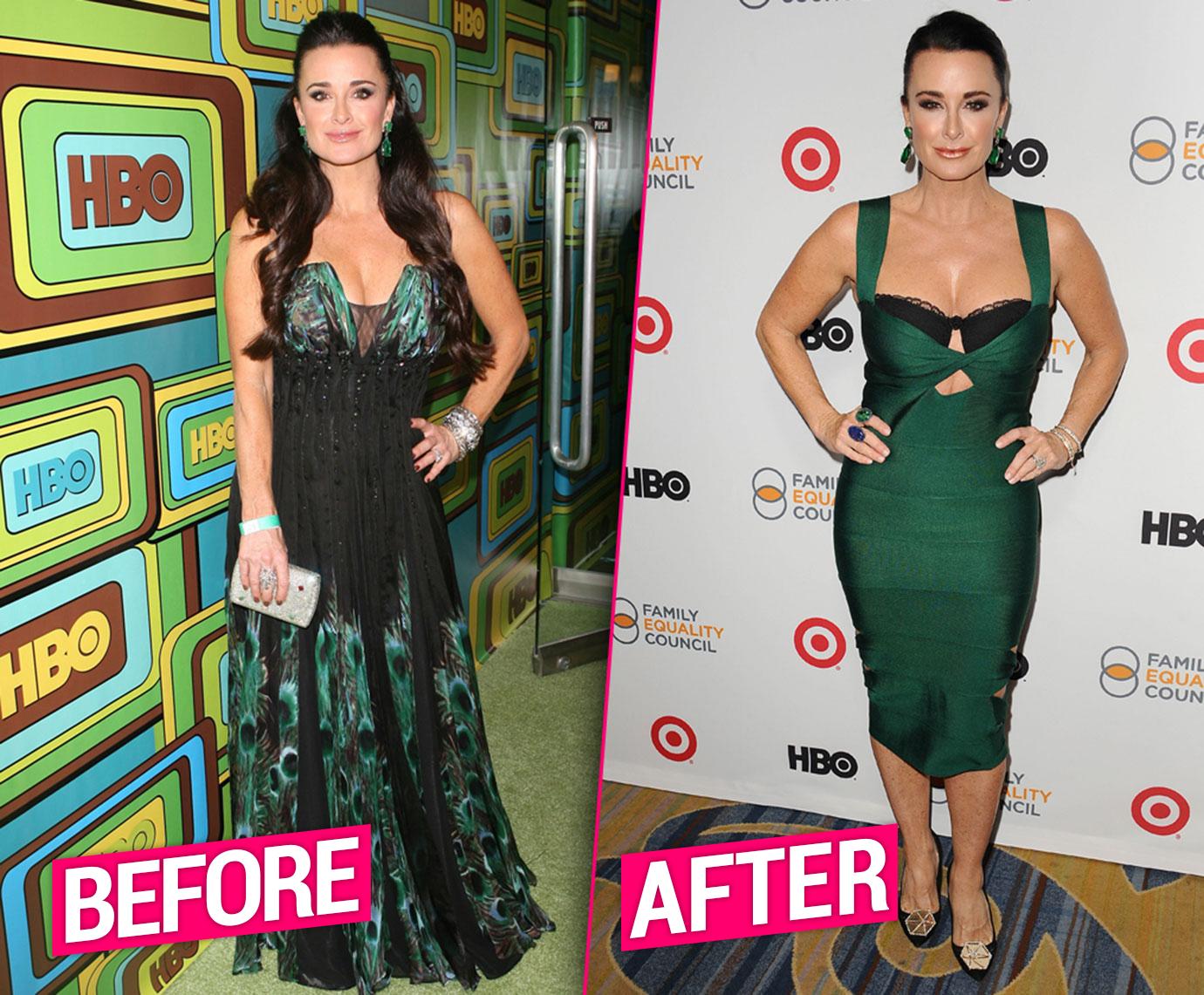 It's amazing what a little lipo will do! Kyle Richards has lost a noticeable amount of weight as compared to her pre-reality TV days. The Real Housewives of Beverly Hills star, who admitted to undergoing liposuction back in 2013, battled rumors that she starved herself in order to lose weight. She later confessed in her blog that she'd struggled with her weight for years, admitting to having tried every diet on the market. "I'm willing to eat right and exercise, but not starve, I have always battled my weight and have tried every diet imaginable."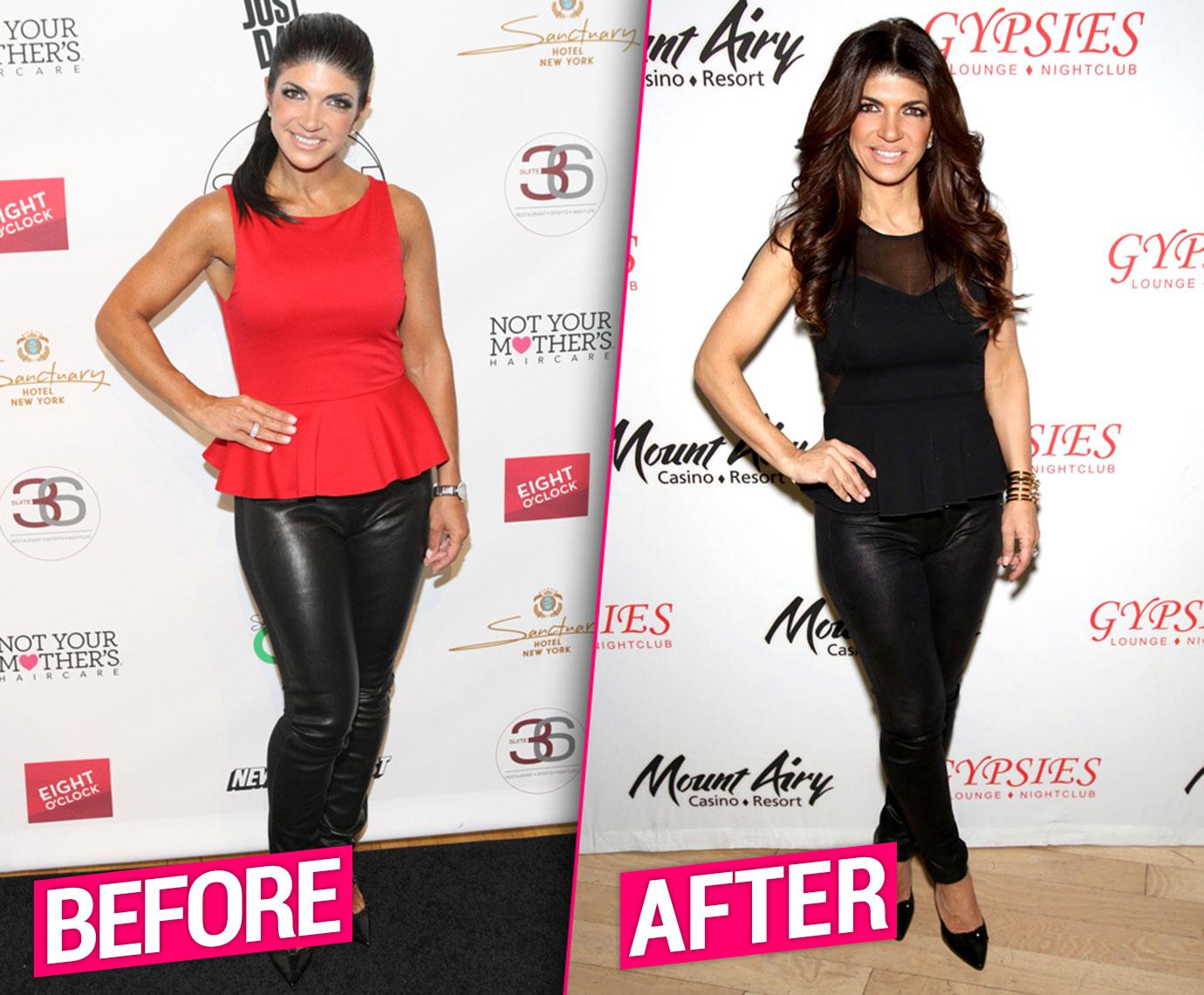 Prison does a body good, at least for Teresa Giudice! The Real Housewives of New Jersey star served 11 months behind bars for fraud charges, but she was able to make something out of her time. In her new memoir Turning The Tables: From Housewife to Inmate and Back Again, the reality star revealed how she was able to change her body and drop three pant sizes with diet and exercise.