Putting On A Show? Meghan & Kate Try To Bury Feud Rumors In Royal Wimbledon Box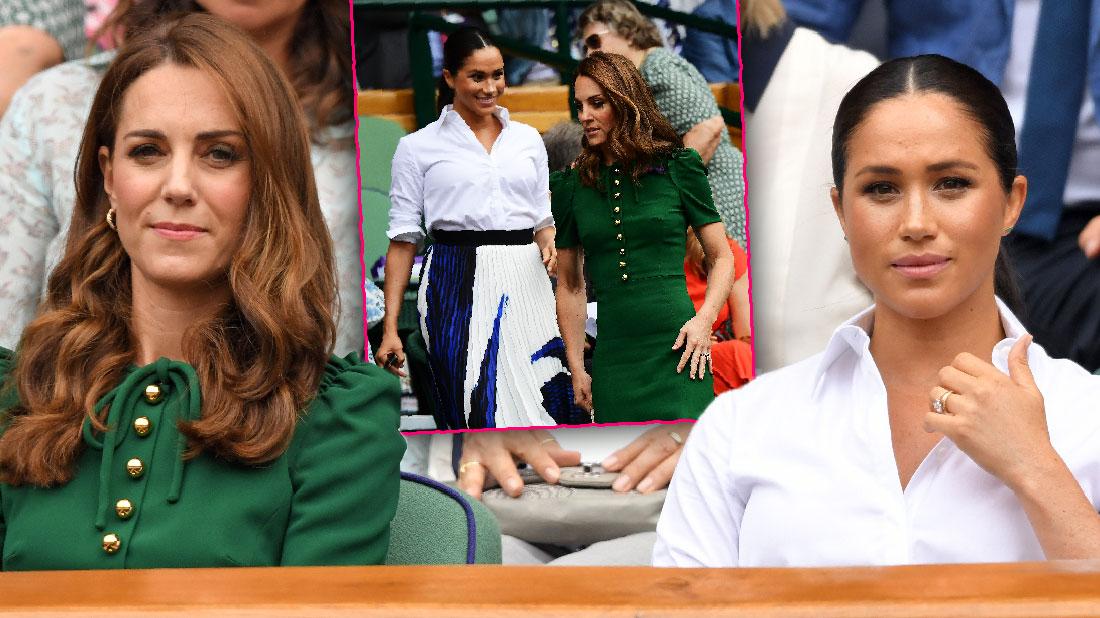 Was there real "love" at Wimbledon between Meghan Markle and Kate Middleton? The sisters-in-law showed up at the Wimbledon tennis champions on Saturday, July 13 and sat in the royal box together after months of feud rumors.
Kate's sister Pippa Middleton also was with the two at All England Lawn Tennis and Croquet Club as well as other VIPs. After a source reportedly called Prince Harry's wife Meghan a "nightmare" guest at Wimbledon this week, Kate tried to show their solidarity.
Article continues below advertisement
However, the two women, both 37, still appeared stiff as they chatted during Meghan's friend Serena Williams' match against Simona Halep in the women's hotly-anticipated final. Meghan was no doubt disappointed that Simona, 27, wound up beating Serena, 37, handily for her first Wimbledon title.
The Romanian won 6-2, 6-2 as Meghan and Prince William's wife looked on. During the match, many eyes were on the royal ladies given talk about their chilly interactions in the past.
They have tried to put the rumors to rest before by publicly kissing and hugging. But as RadarOnline.com previously reported, Kate and William looked tense in the family royal photo celebrating Meghan and Harry's son baby Archie's July 6 christening.
The awkward scene appeared to show bad body language between the two young couples. Now, Meghan and Kate have sought to put their best faces forward—even though they look fake!
Scroll through RadarOnline.com's gallery for more on Meghan and Kate's attempted thaw at Wimbledon.
Tennis Truce?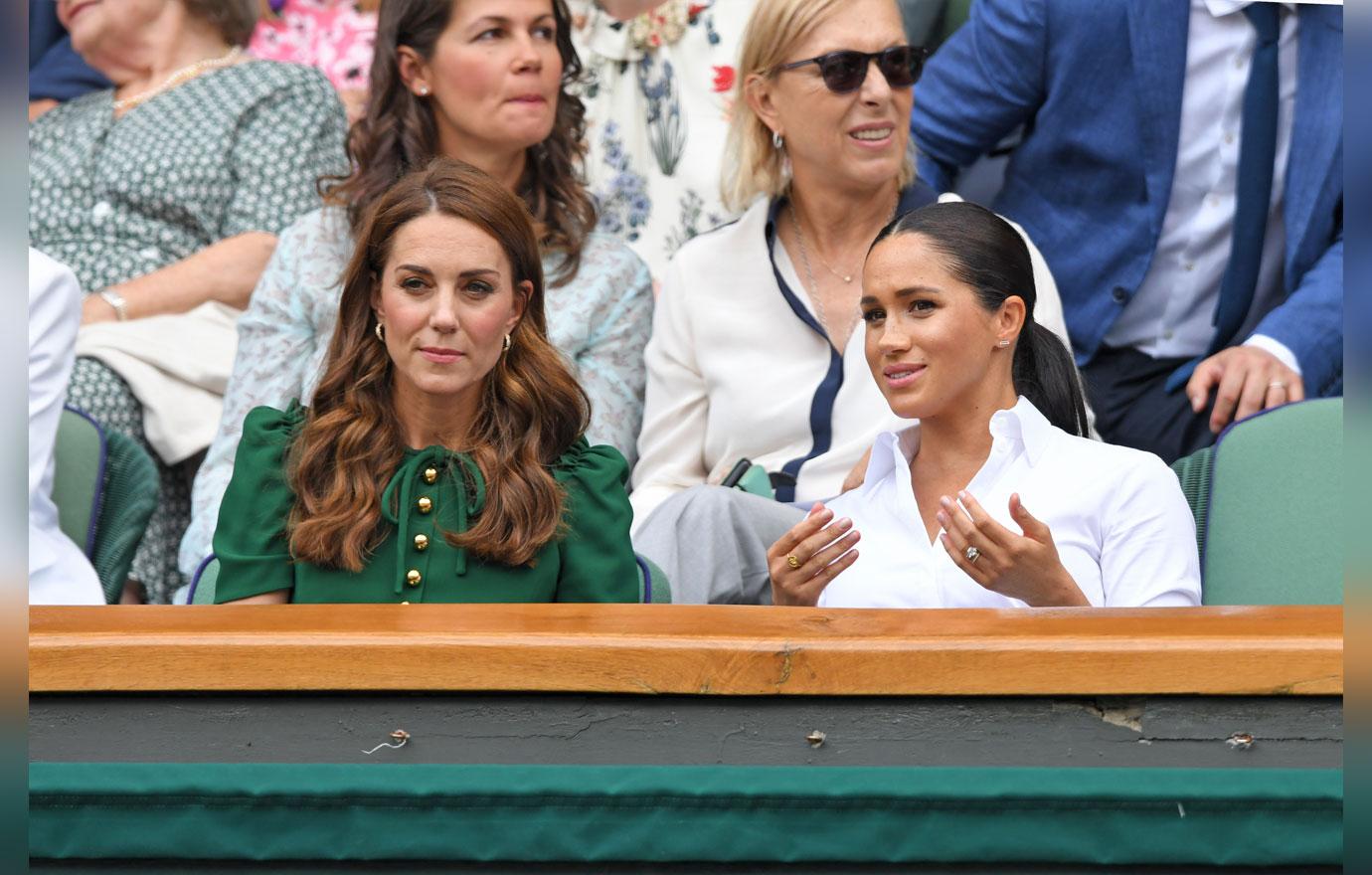 After nine months of rumors that they don't get along, Meghan and Kate were front and center together at the tennis tournament.
Article continues below advertisement
Supporting A Friend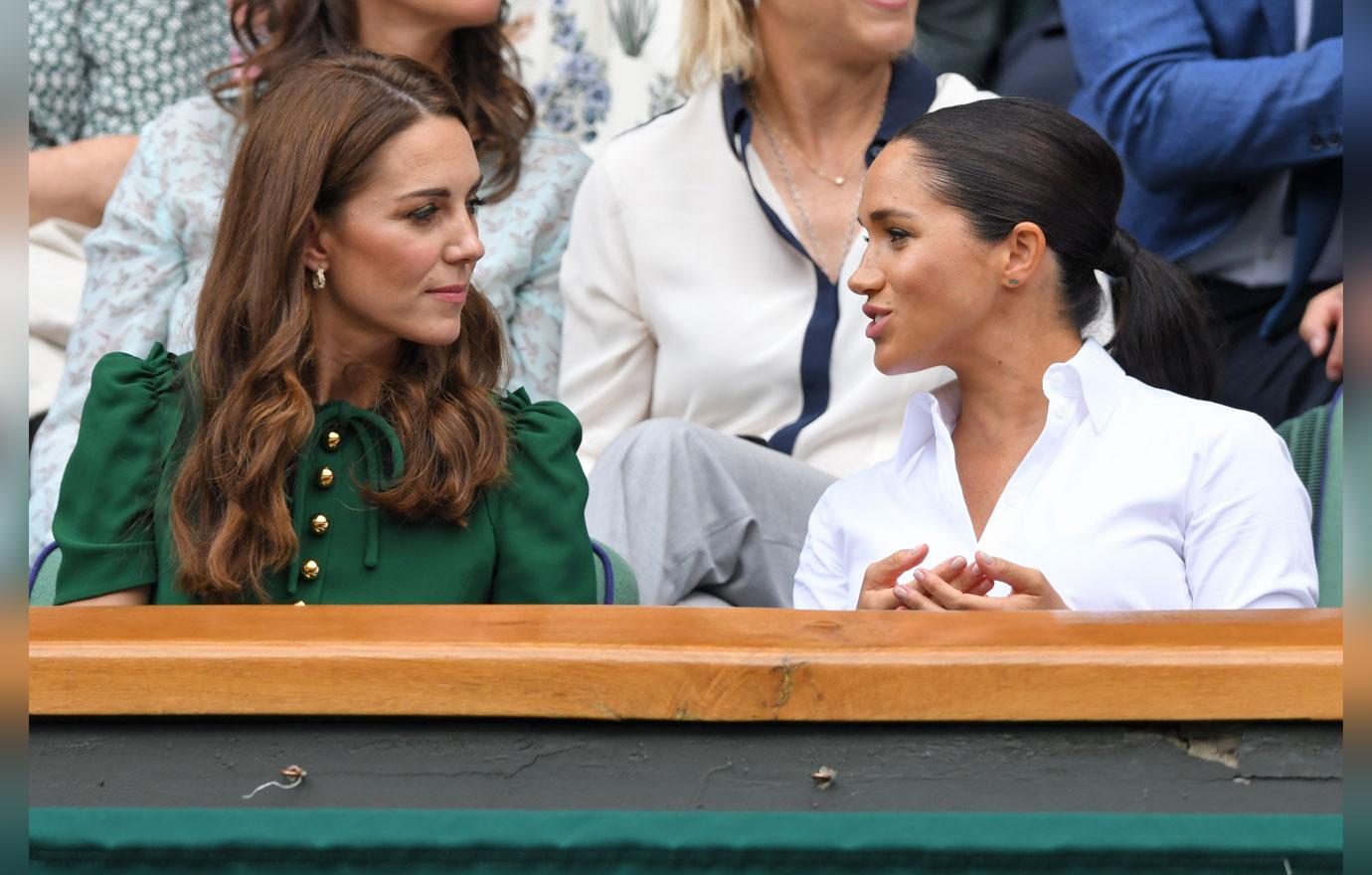 Meghan's tennis star BFF Serena got lots of cheers and applause from Harry and William's wives on Saturday in London, but she lost.
Article continues below advertisement
Dueling Duchesses?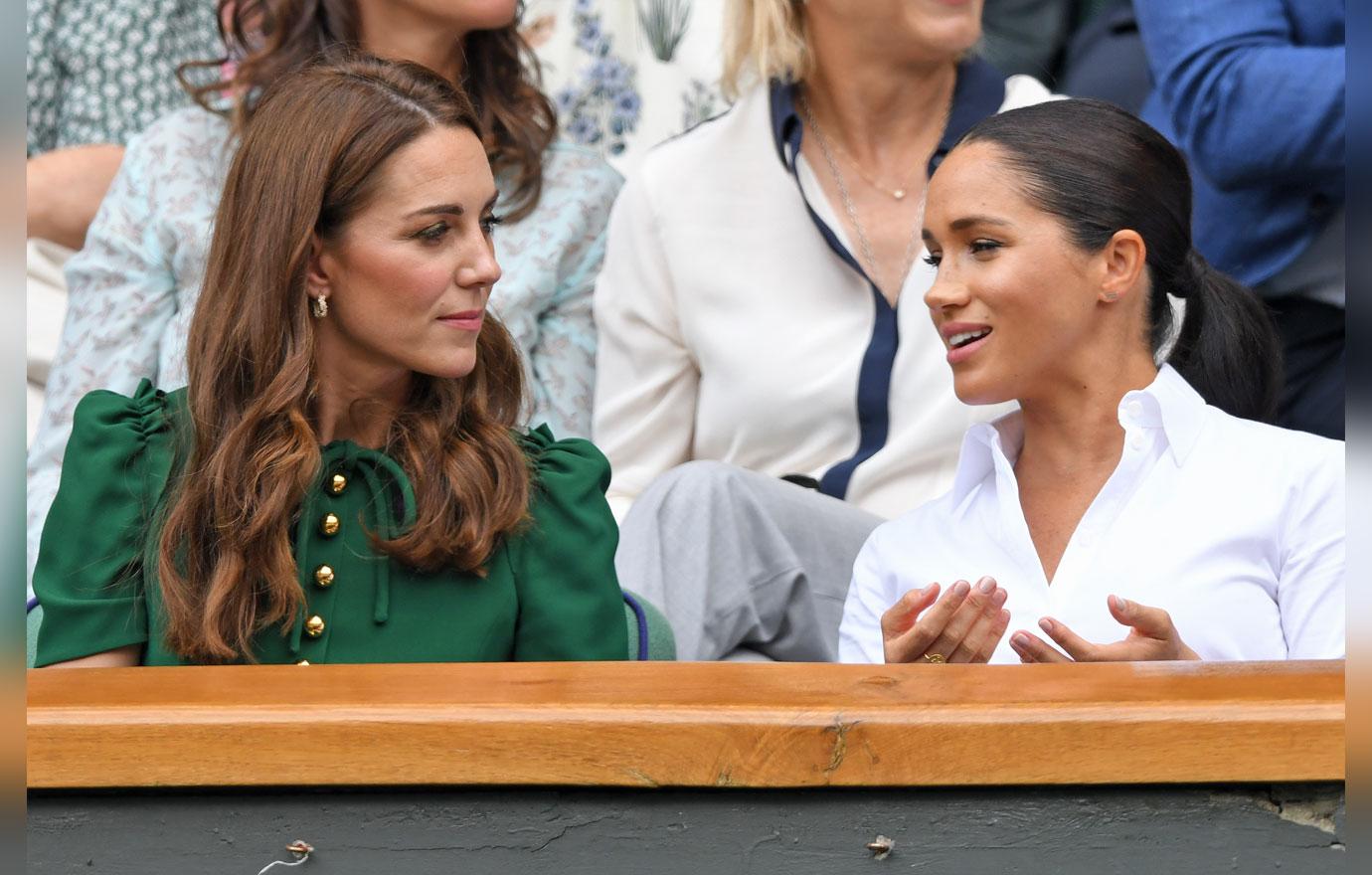 Onlookers observed Meghan and Kate chatting and smiling the entire time in their royal box seats.
Article continues below advertisement
New Togetherness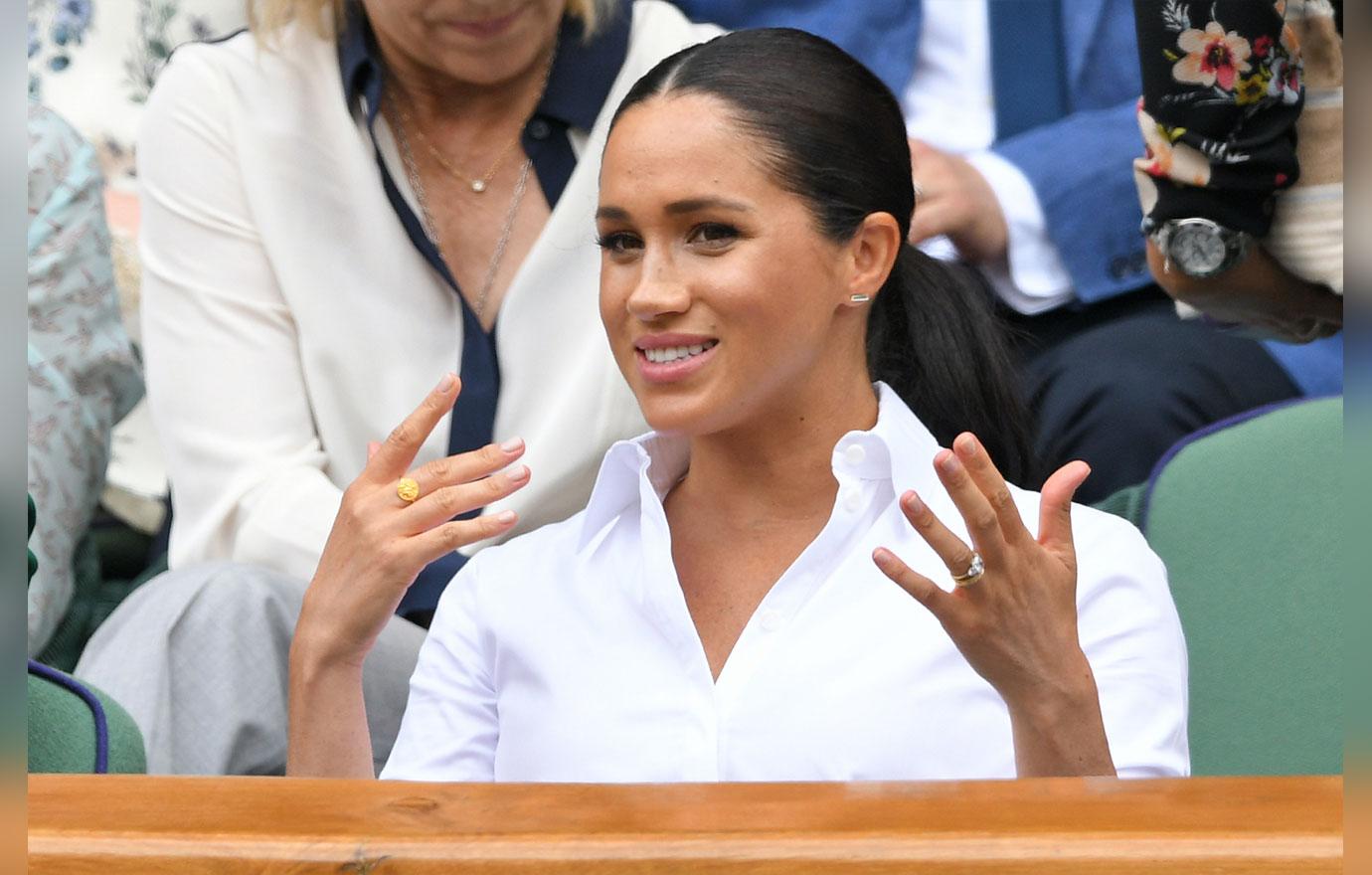 After body language experts noted the stiffness between Meghan and Kate at Archie's christening, the two attended a charity polo match together on Wednesday.
Article continues below advertisement
Diva Chatter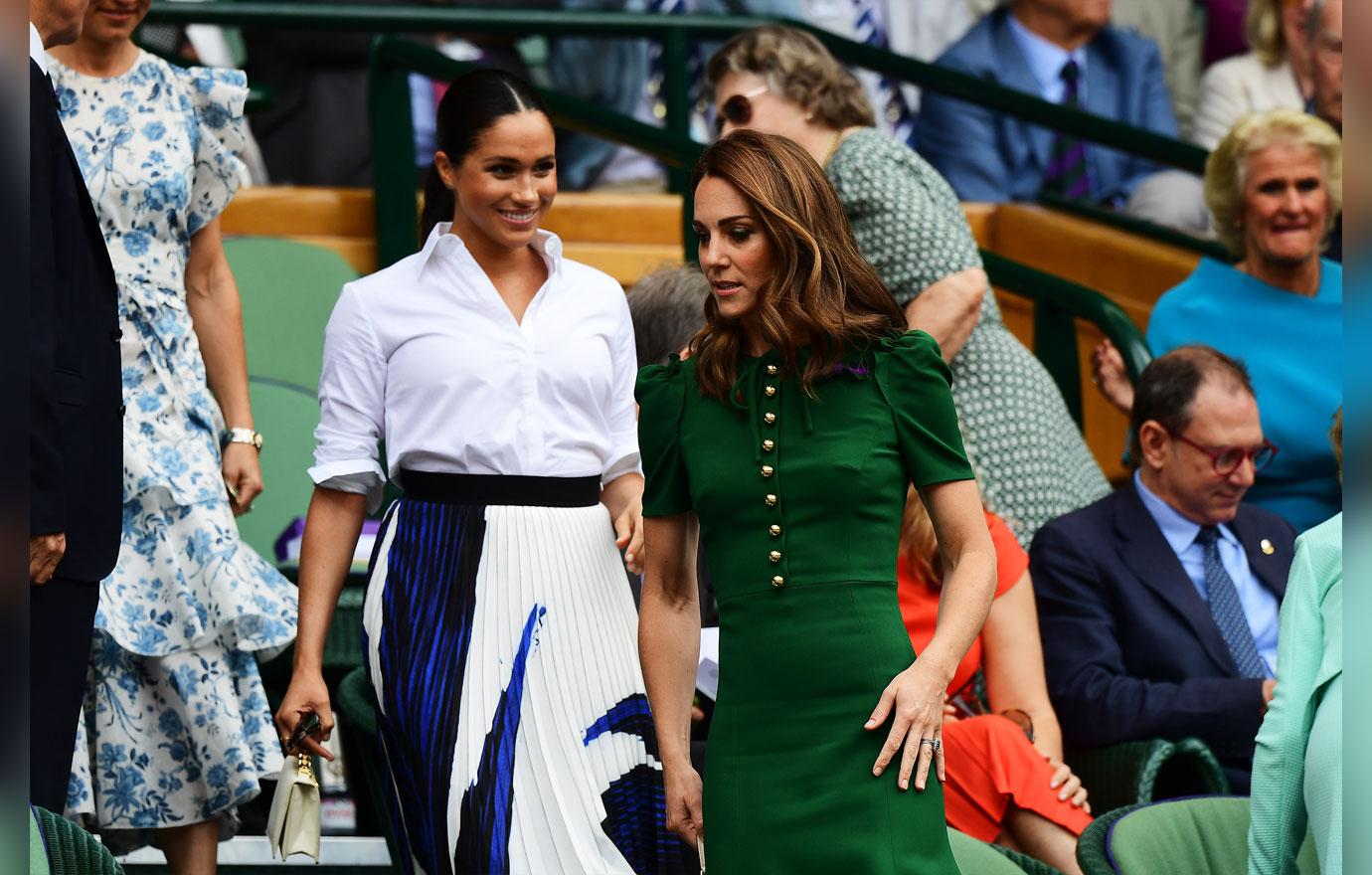 As RadarOnline.com readers know, sources have called Meghan a diva as several of her royal staffers have quit. She is allegedly hard to work for and Kate has a much different style.
Article continues below advertisement
Mad New Mom?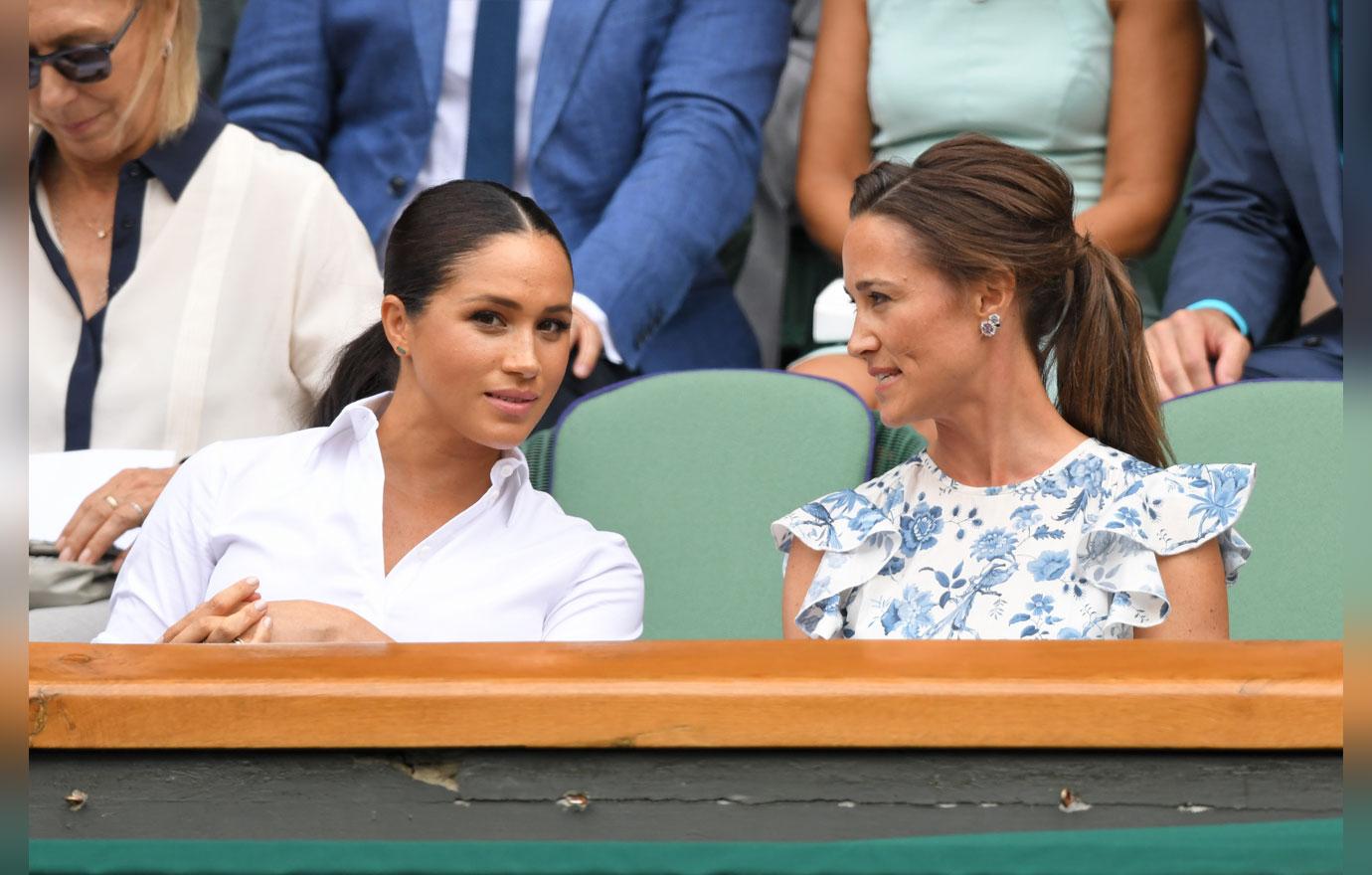 A source claimed to The Times that Meghan, who is officially still on maternity leave, was hard to handle at Wimbledon. The insider alleged that she was a "nightmare" to accommodate, with her casual attire and "self-regarding paranoia."
Article continues below advertisement
Too Casual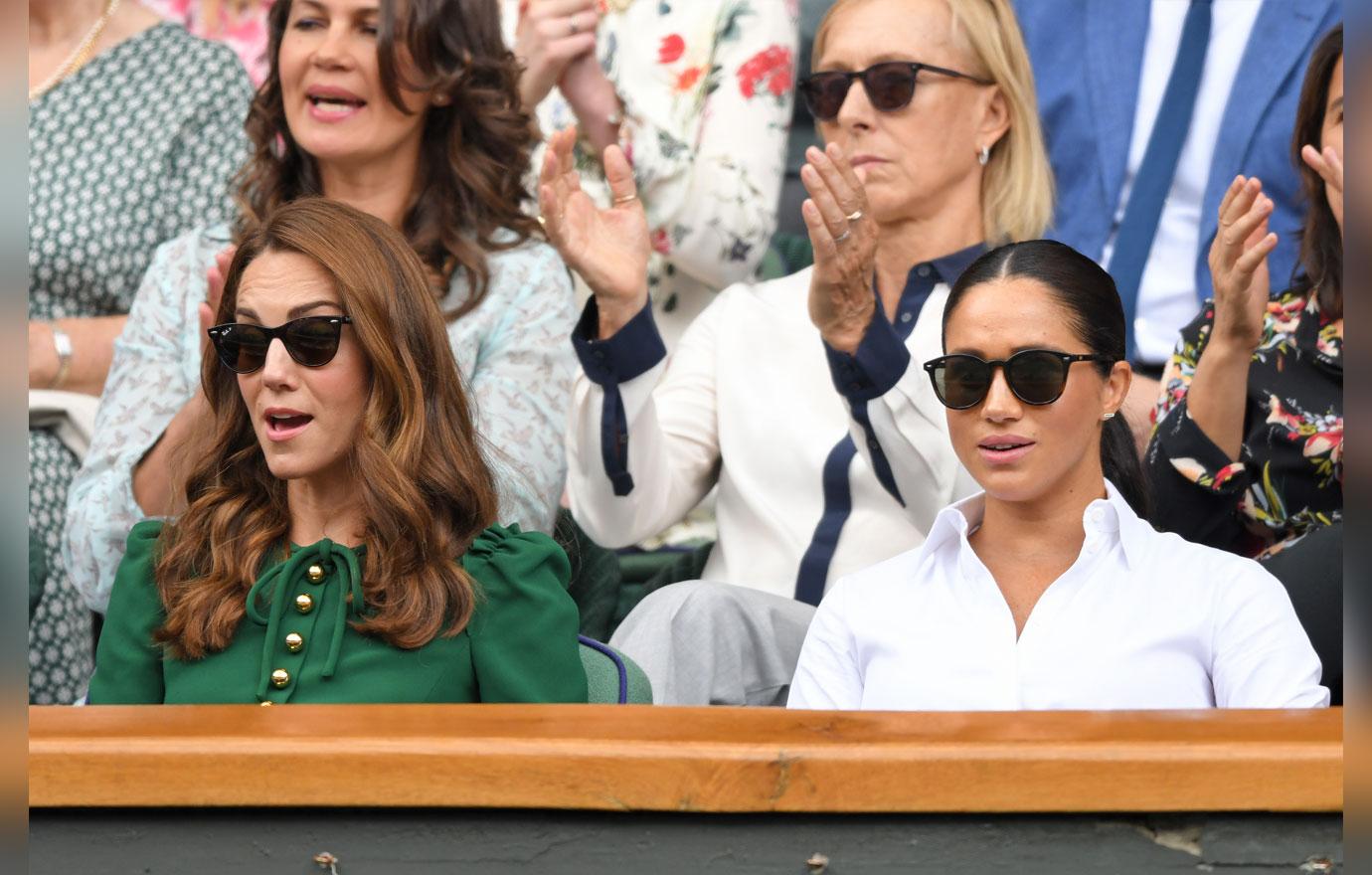 Meghan wore a crisp white dress to the Wimbledon women's final, but an All England Club insider told the British newspaper that earlier in the tournament, she sported jeans in the members' areas, which is "not allowed." Her rule-breaking attire reportedly caused consternation.
Article continues below advertisement
Royal Rivals?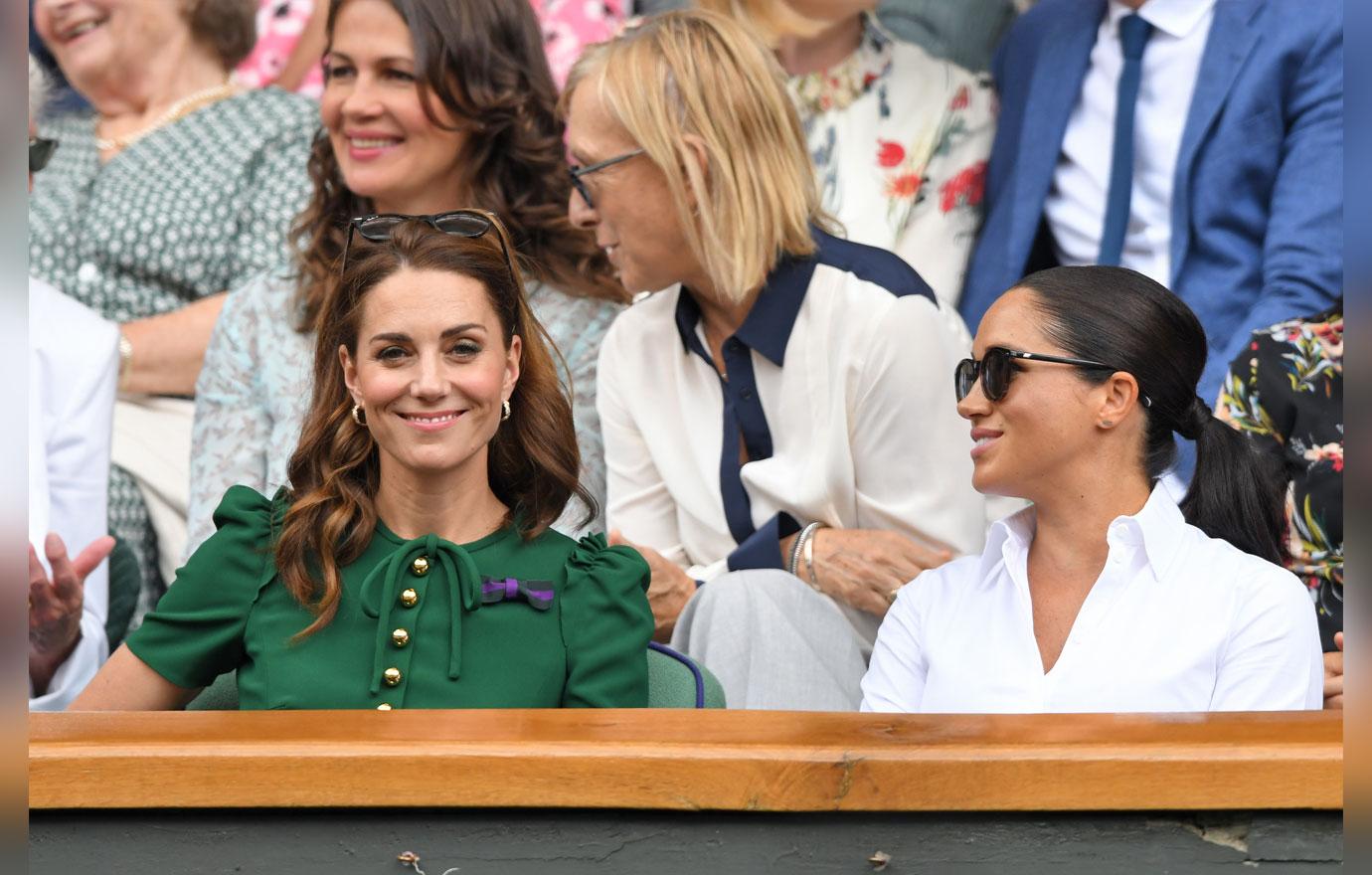 Kate has kept a regal silence regarding Meghan, but they don't seem close. She and William didn't visit the new mom and baby Archie for eight days after the former Suits star gave birth.
Article continues below advertisement
Other Guests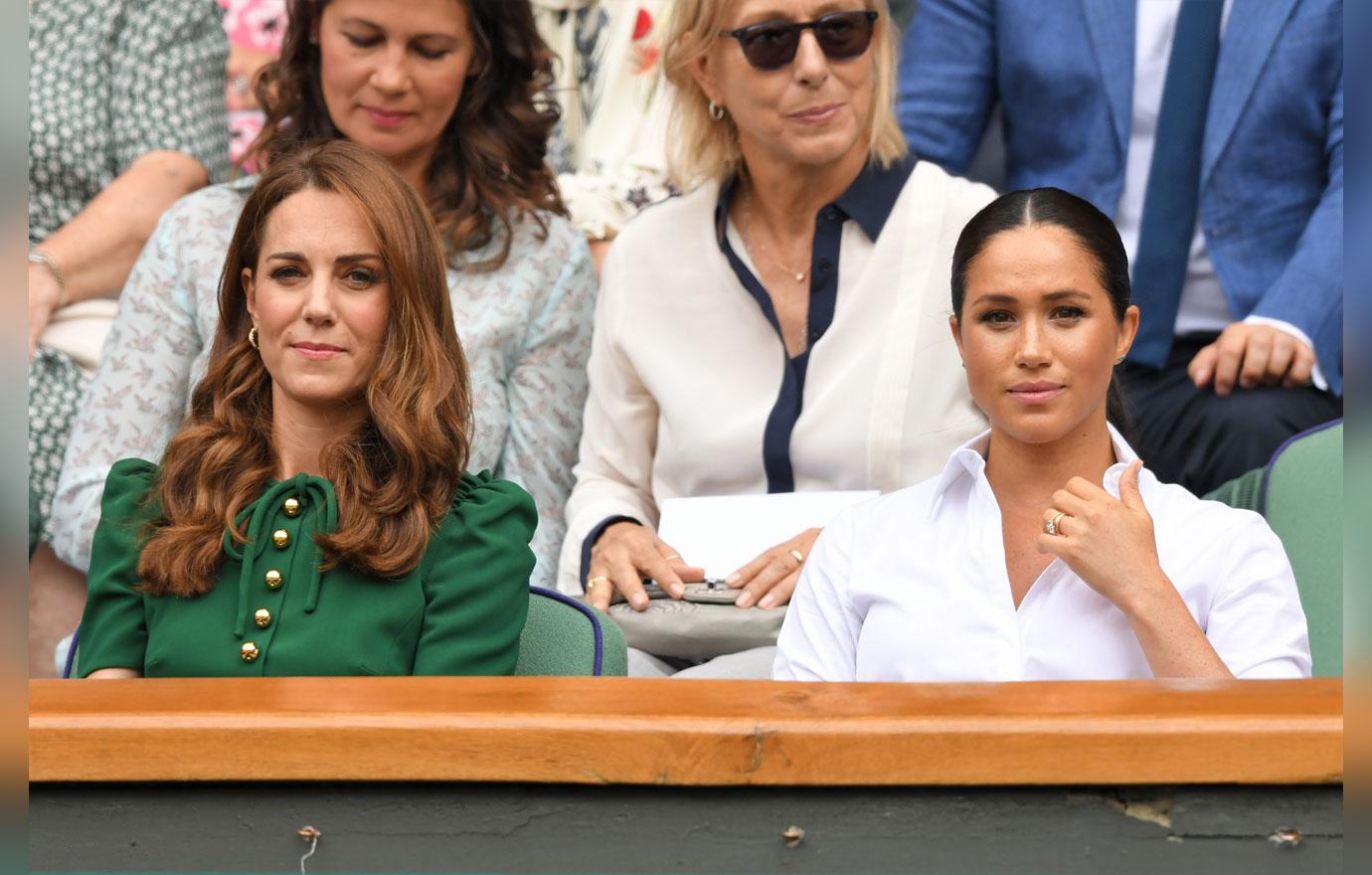 Actresses Lily James and Jodie Whittaker and former Wimbledon champion Martina Navratilova joined Meghan and Kate in the royal box.
Article continues below advertisement
Faking It?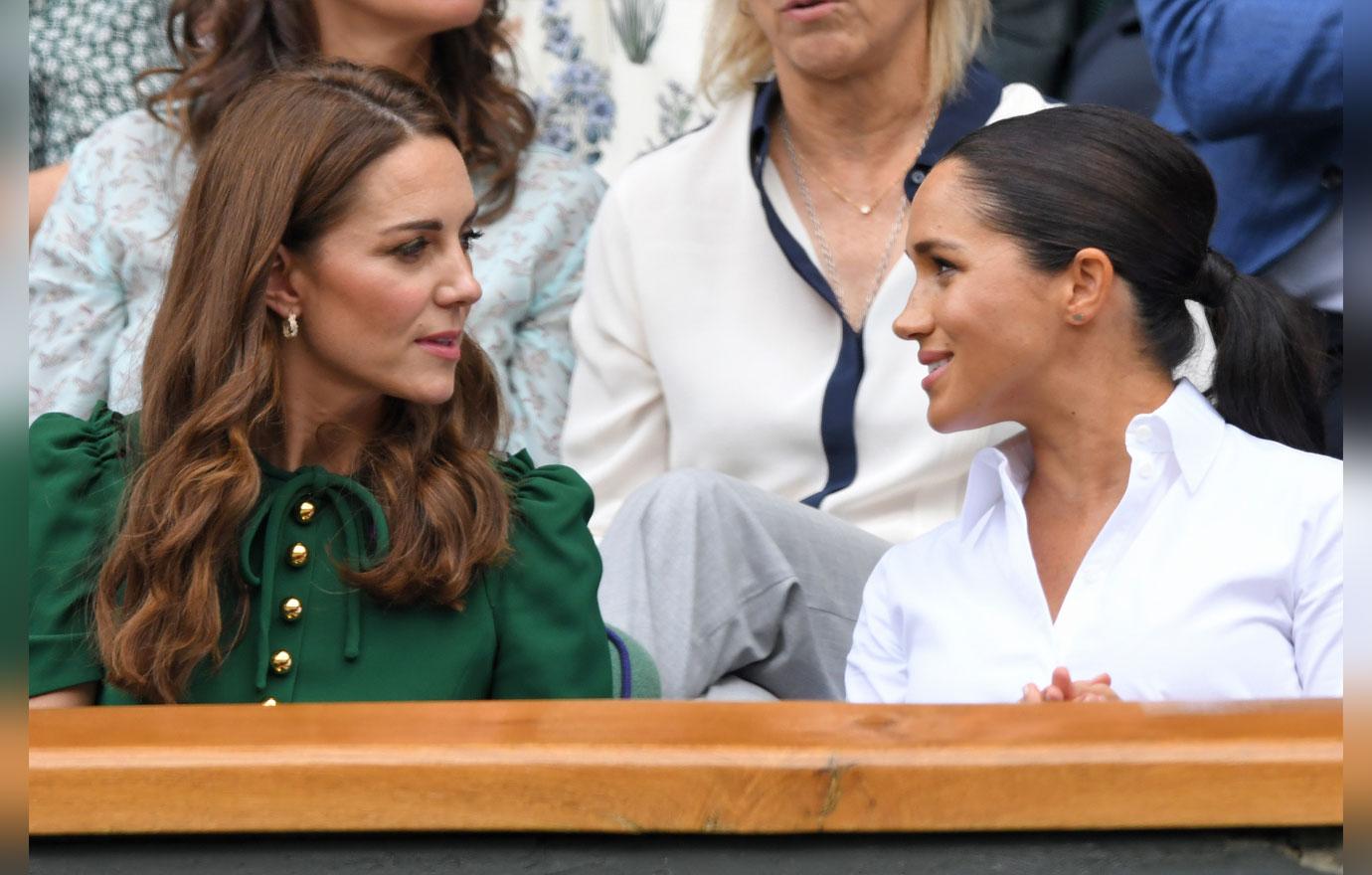 Lip readers have not yet weighed in on what Meghan and Kate talked about during the match. But Kate, wearing a prim green dress, seemed to be doing her best to look like she and Meghan are burying the supposed hatchet.