Troubled Paris Jackson Parties In Wild Outfit For Kathy Hilton's Birthday After Alleged Suicide Attempt
Paris Jackson spent another night out on the town, this time for her friend Kathy Hilton's birthday celebration.
She drew a lot of attention with her funky, 70s inspired look as she left LA hotspot Mr. Chow with her usual partner in crime, boyfriend Gabriel Glenn, and RadarOnline.com has all the photos!
As readers know, Jackson's mental health has been in question following the release of Leaving Neverland, a documentary about her father's alleged child abuse.
Article continues below advertisement
On March 16th, she allegedly attempted a suicide that her family, as Radar exclusively reported, believes was a result of the film. She, instead, denied all claims on her social media, insisting that the world's portrayal of her as a drug addict is far-fetched.
"I smoke weed on my story ONE time and all of a sudden i'm a junkie meth alcoholic party raver that's also secretly married and pregnant and may or may not have a penis," she angrily tweeted.
Jackson, 20, has since been out and about, mainly with Glenn. Three days after her alleged suicide attempt, they were spotted having lunch with her former guardian TJ Jackson and his wife Frances, whom she told " that everything was fine and that she is safe."
Despite her claims, an insider told Radar, "Paris's family is freaking out right now."
Her family is reportedly "begging" her to move back to Calabasas following her alleged suicide attempt.
The family's concerns increased when they'd seen pictures of her and Glenn fighting during Mardi Gras weekend. They believe that her boyfriend is bad news and are "desperate to get him out of the picture."
Unfortunately, Jackson's disturbing behavior has not yet come to an end. Radar exclusively reported she was recently "stumbling all over the place and slurring her speech" at an event for her godfather Macaulay Culkin's podcast show "Bunny Ears."
Nonetheless, the negativity regarding her portrayal in the media hasn't prevented her from having a good time. Check out the gallery to see pictures of Jackson leaving her friend Hilton's birthday dinner.
Birthday Fun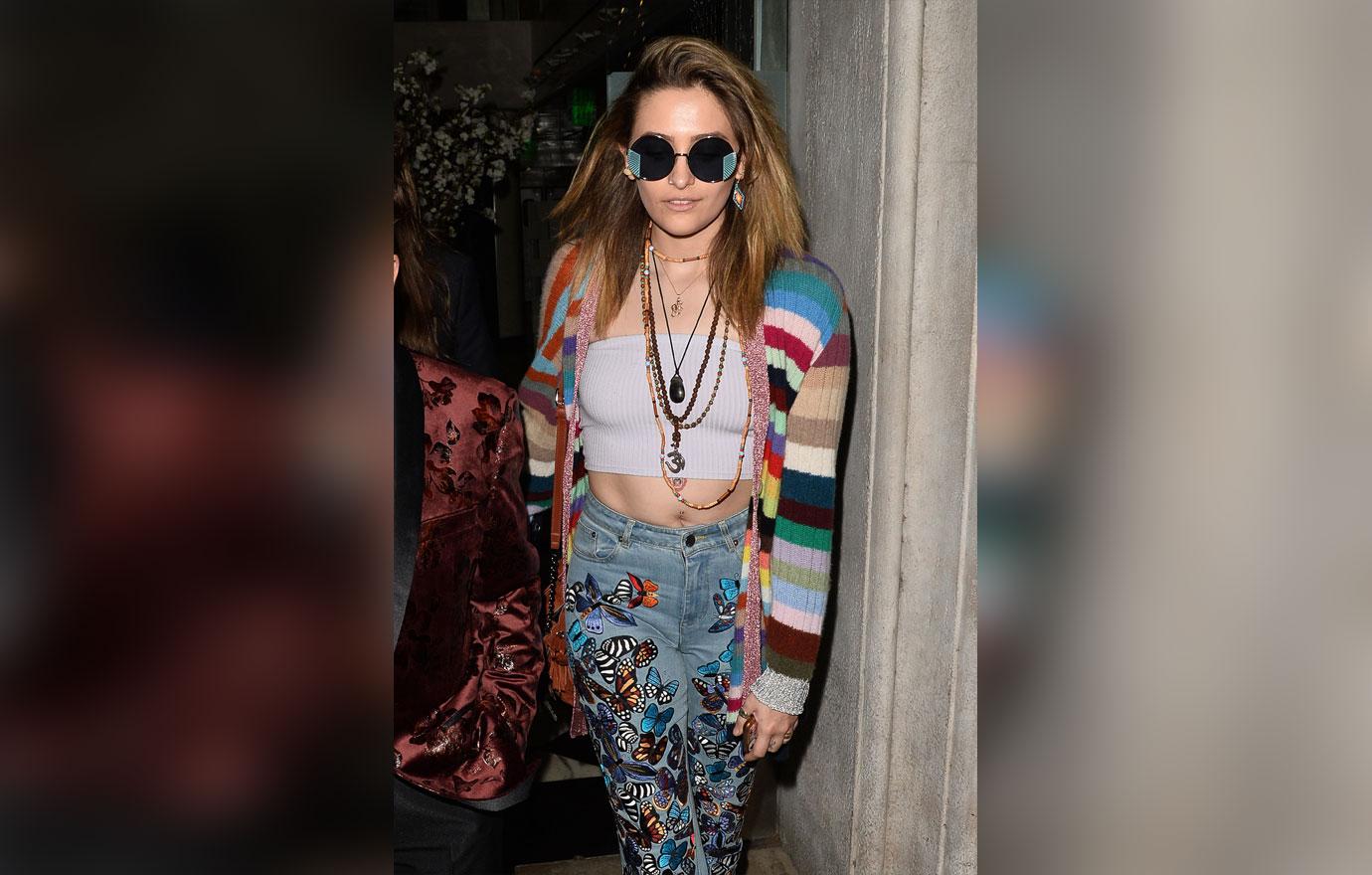 Paris Jackson attended Kathy Hilton's birthday celebration on March 20th.
Article continues below advertisement
Lovers & Friends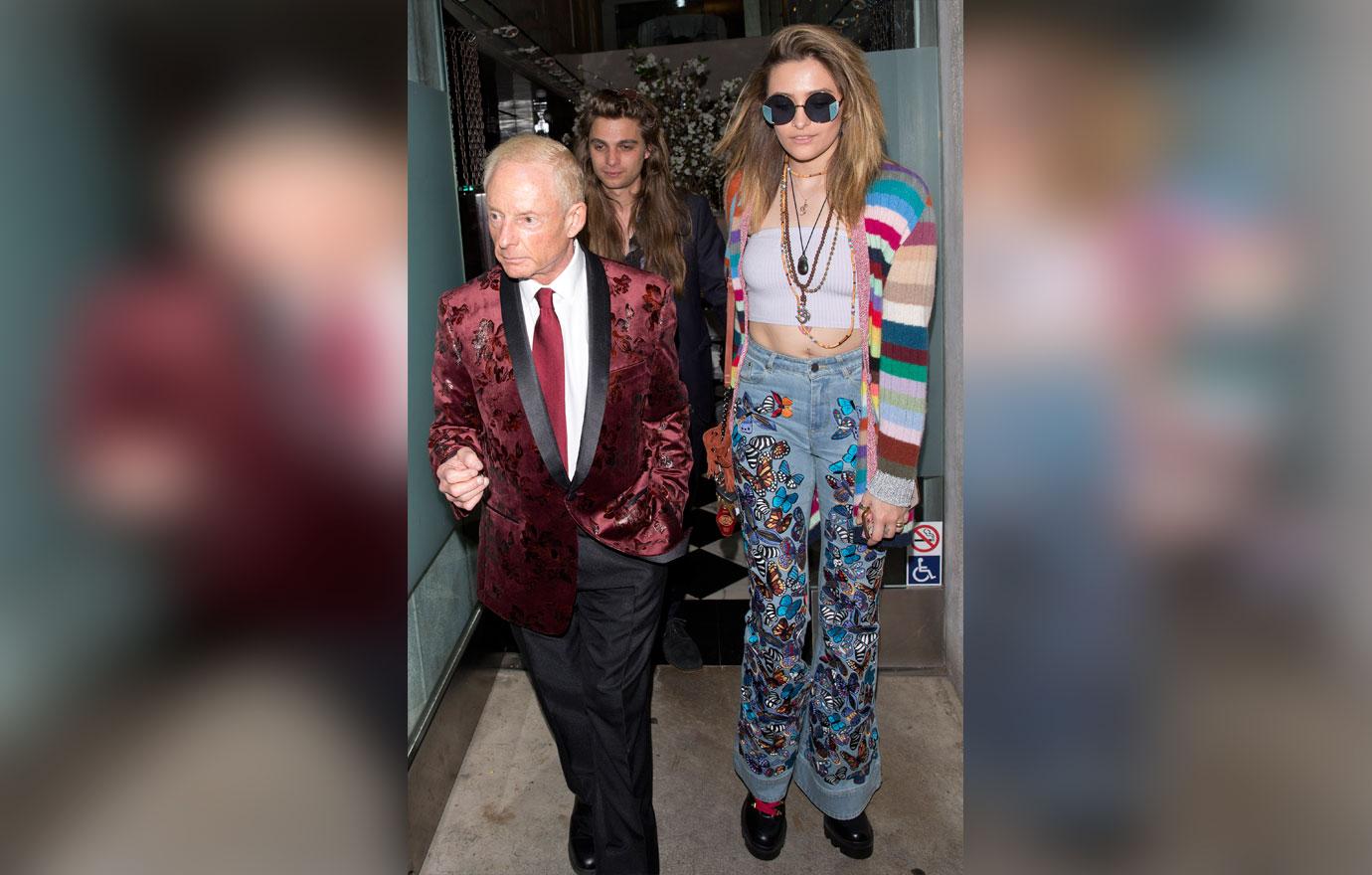 Her plus one was none other than her bad boy beau Gabriel Glenn.
Article continues below advertisement
Media Attention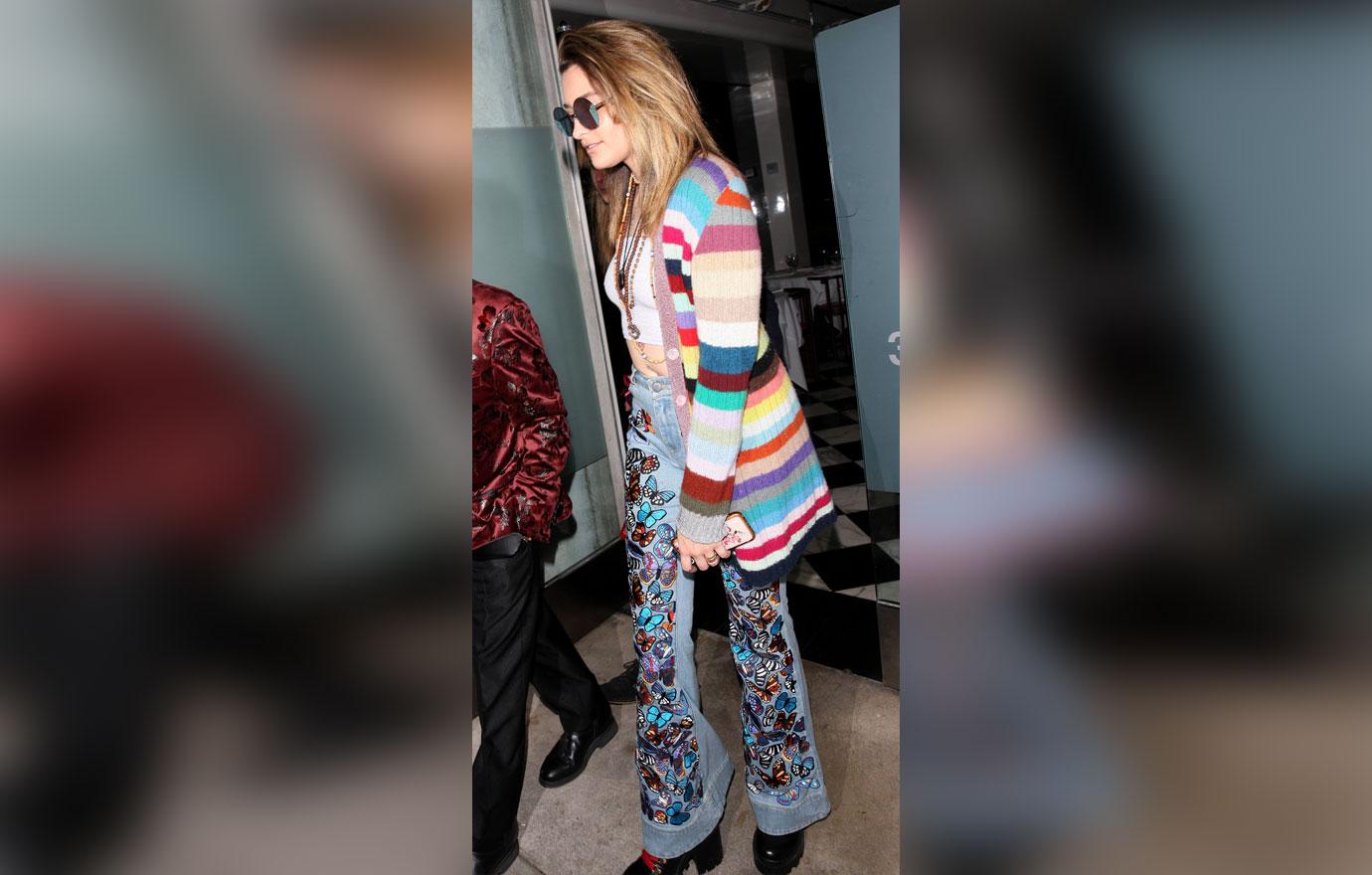 The event took place at Mr. Chow, where paparazzi spotted her, with an outfit that was bound to attract attention.
Article continues below advertisement
Funky Fashion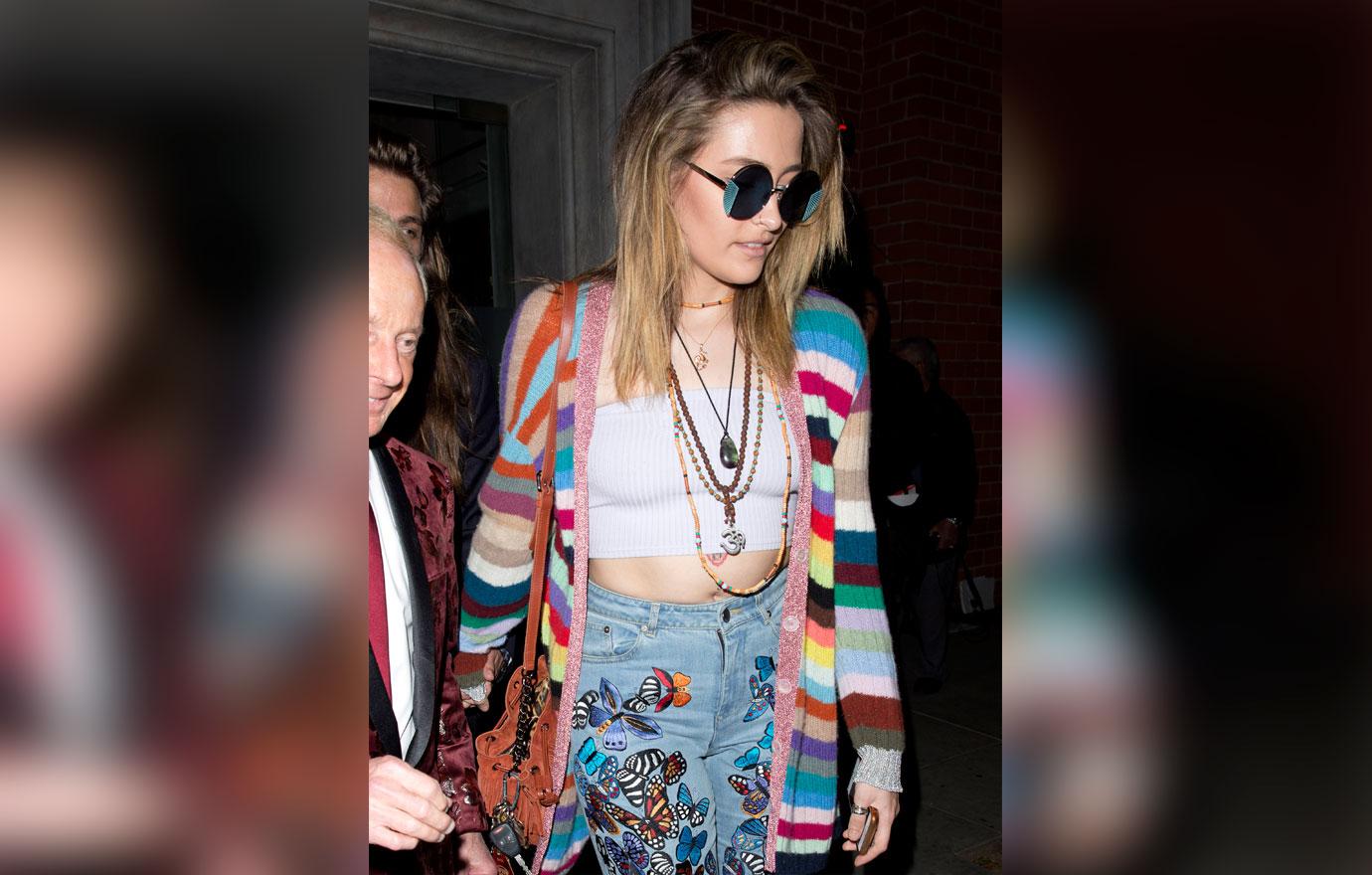 Michael's daughter donned some floral printed denim pants, a crop top and a multicolored cardigan with some shades.
Article continues below advertisement
Happy Face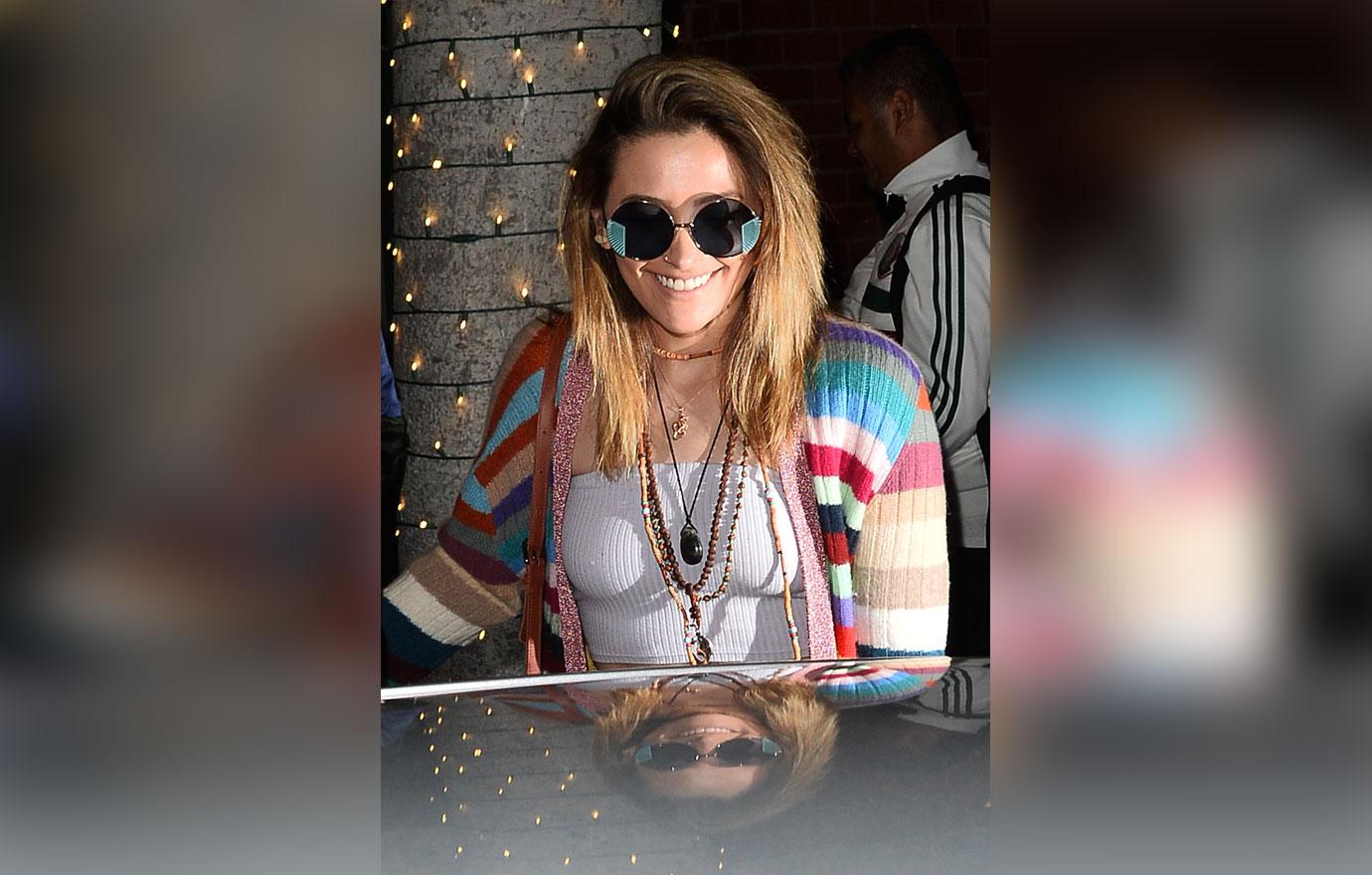 Jackson wore a pretty big smile as she made her way into her ride home.
Article continues below advertisement
Unfazed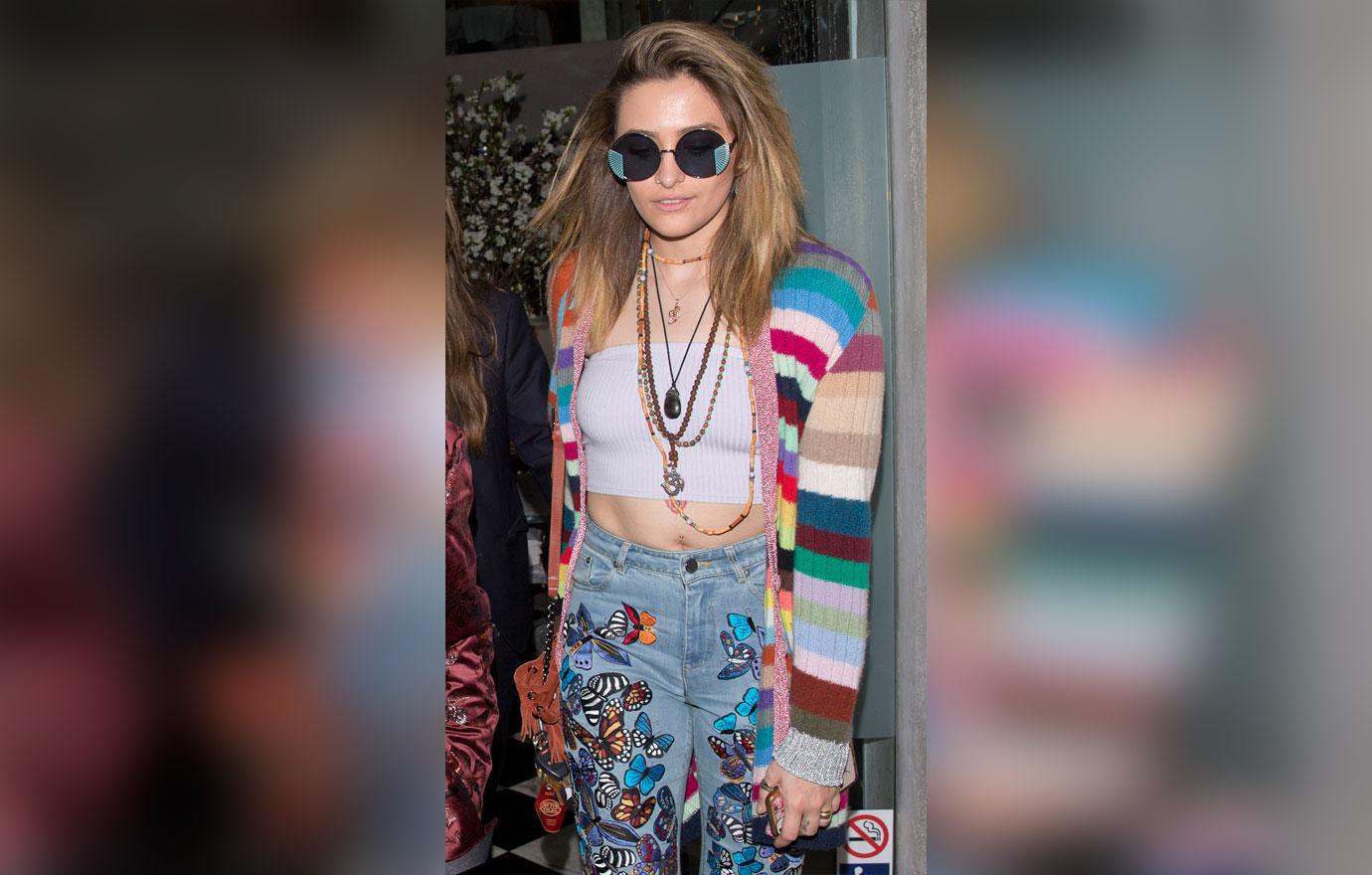 She kept the smile on despite numerous cameras in her face.
Article continues below advertisement
Back To Reality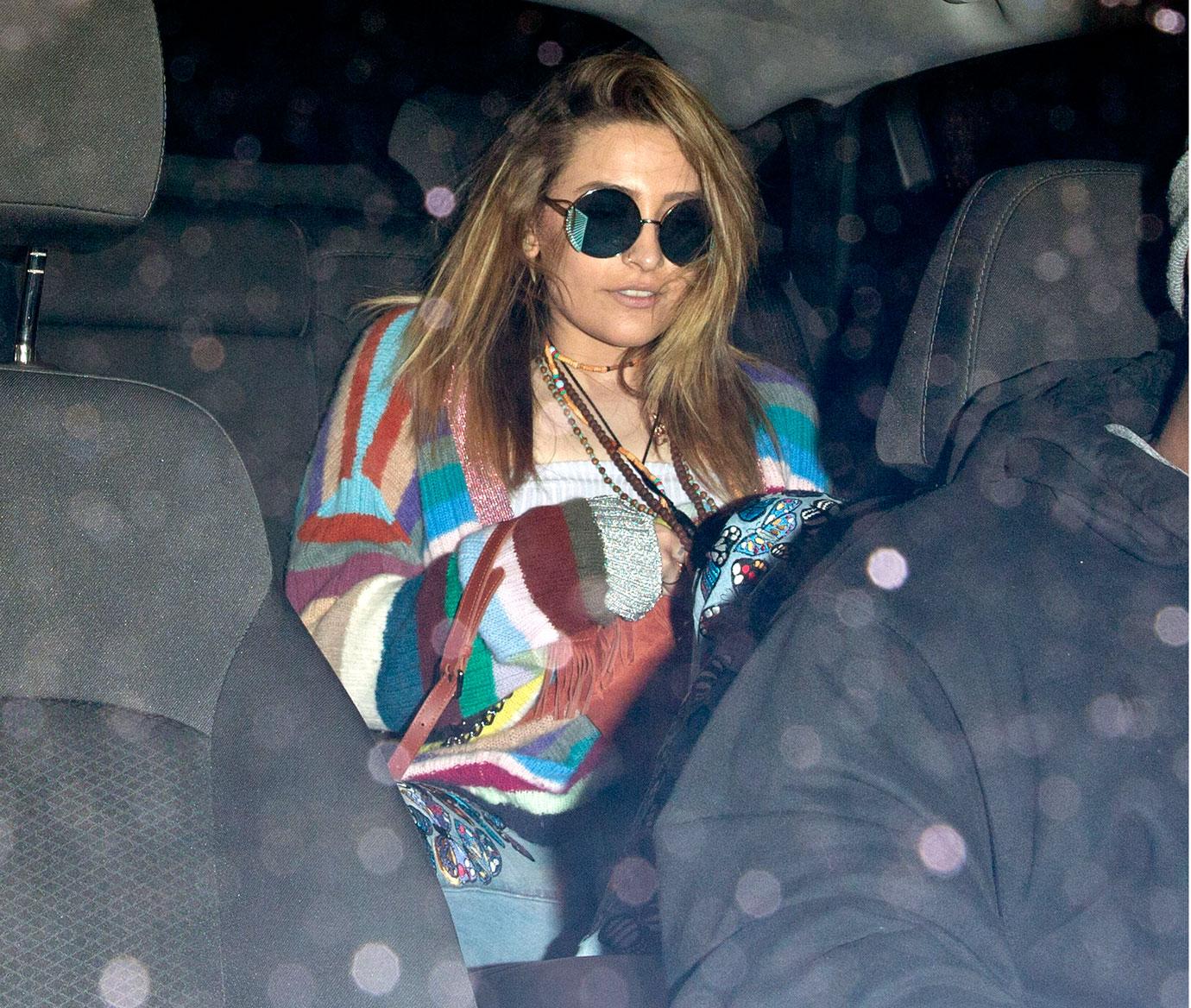 Her smile was replaced by a look of relief as she sat in the back seat of the car.
Article continues below advertisement
Redemption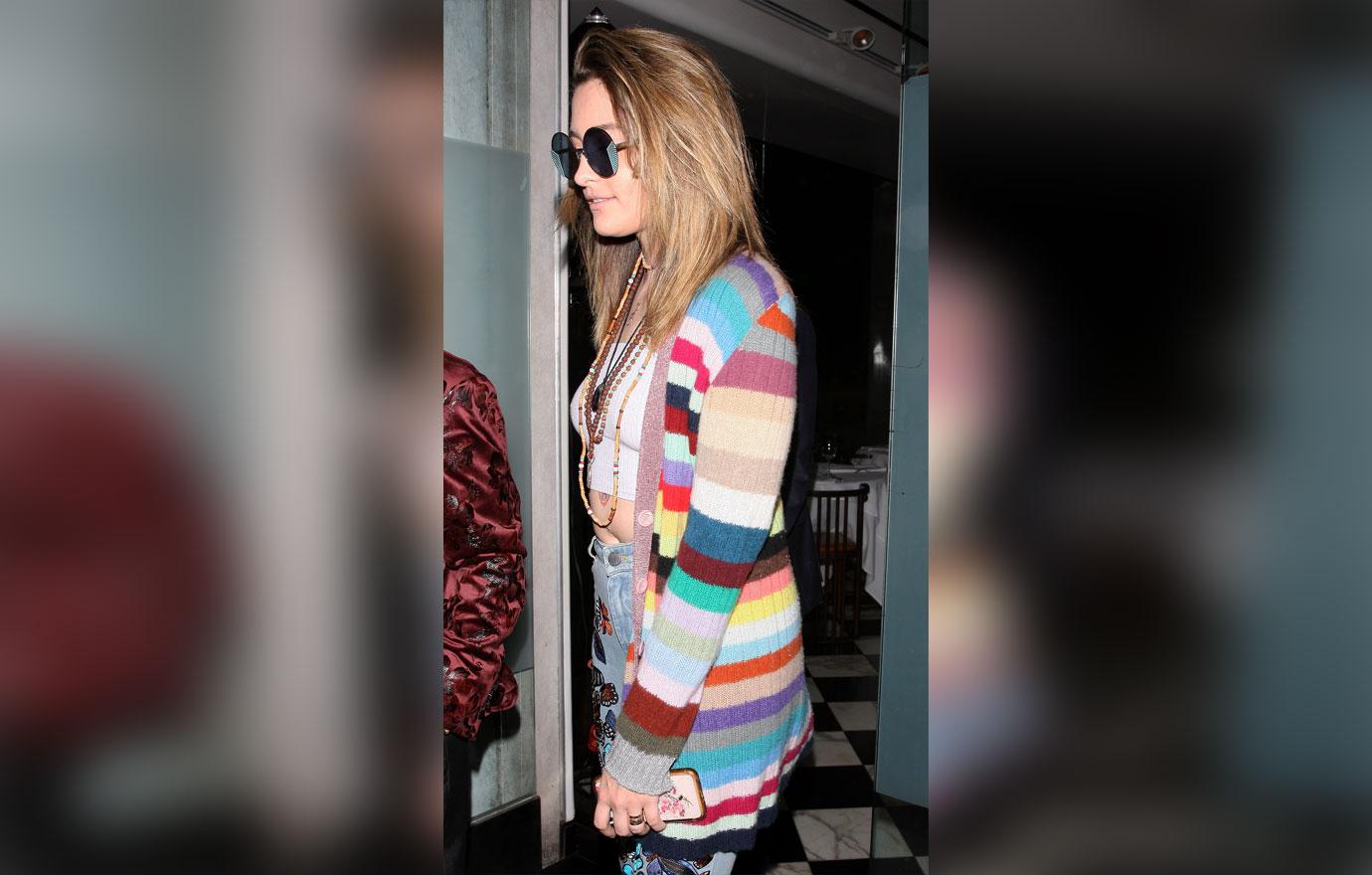 Jackson's departure from Hilton's birthday festivities seems to be more pleasant than her more disturbing encounters with paparazzi.
Article continues below advertisement
Blast From The Past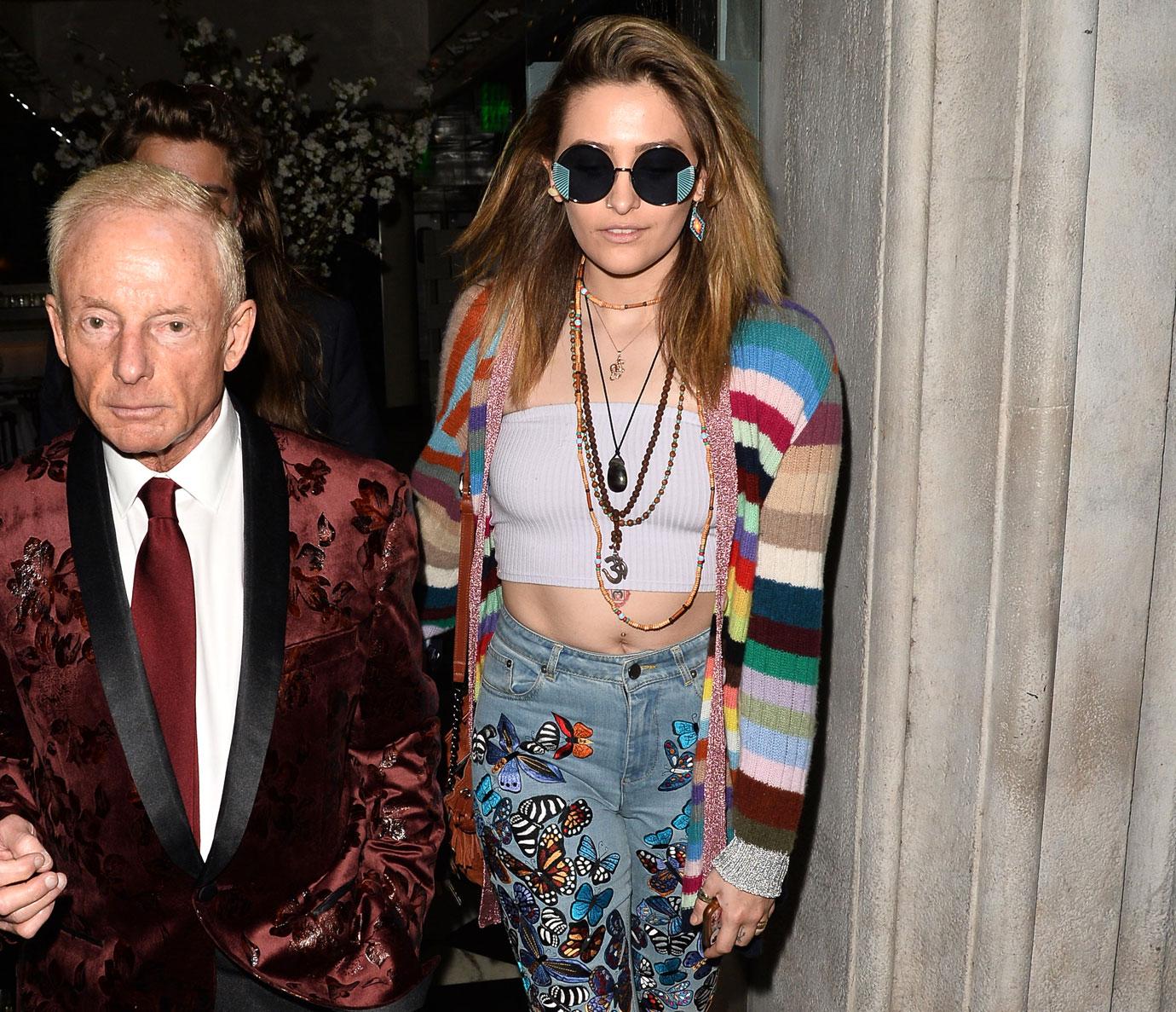 Most recently, she attended an event in West Hollywood in support of her godfather Macaulay Culkin. "She nodded off when she was sitting down and this was seen by so many people," an onlooker exclusively told Radar.
Article continues below advertisement
Family Concerns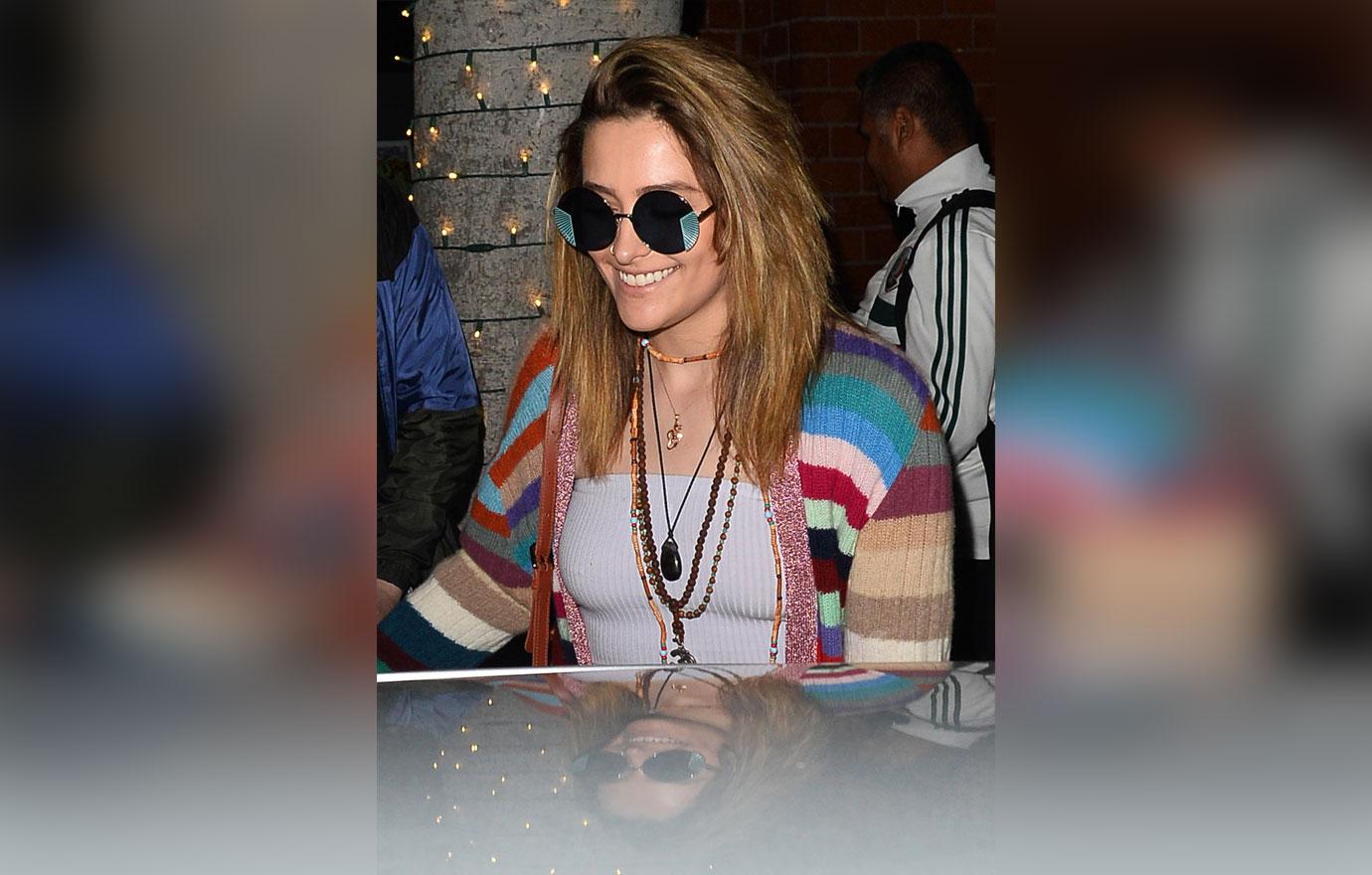 Her recent behavior, including an attempted suicide, has her family concerned and pleading for her to return home.