Sexy At 61! Melanie Griffith Flaunts Assets In Cheeky Daisy Dukes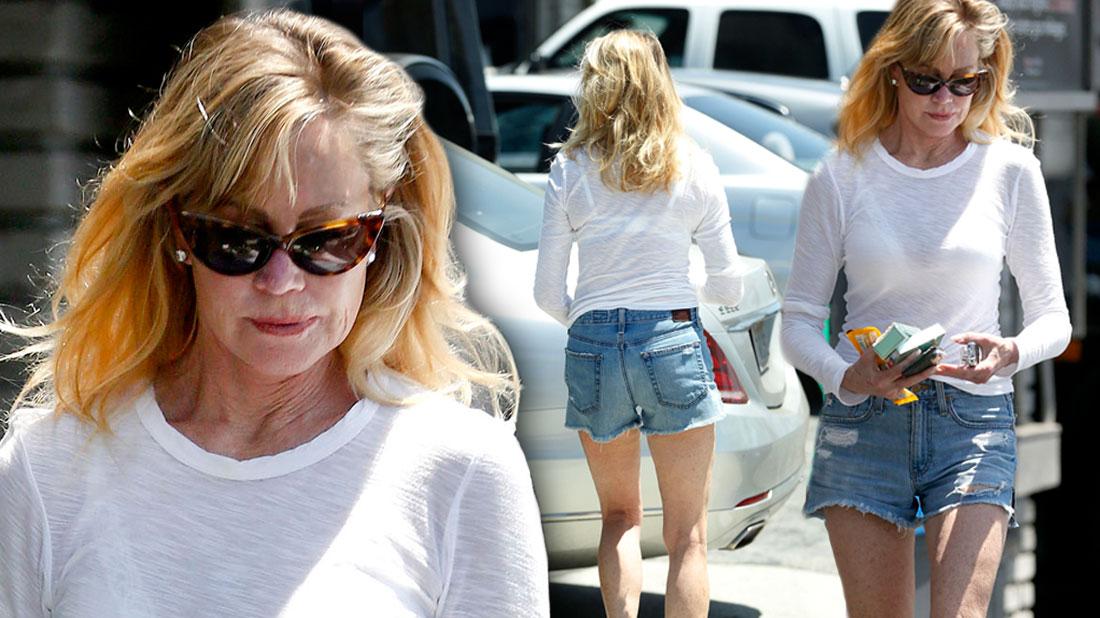 Melanie Griffith has nothing to hide! This week, the 61-year-old flaunted her body in a pair of teeny tiny daisy dukes, and RadarOnline.com has all the hot photos!
Throughout the years, Griffith has always been proud to show off her toned body.
The Working Girl star was spotted earlier this month rocking a sexy bikini, as she celebrated the long Independence Day weekend in Ibiza, Spain.
Proving she's always been the definition of sexy, Griffith treated her Instagram fans to a throwback photo from her Playboy days, showing her completely naked, and revealing a small tattoo on her backside. She was just 18 at the time.
Article continues below advertisement
"Playboy photo from October 1976. Just cuz..." she captioned the pic originally taken for the magazine in 1976.
Although the nude photo was quickly taken down and deleted by Instagram, Griffith continues to show off her amazing body on solo getaways and vacations with friends. Check out her latest look in this RadarOnline.com gallery.
Stepping Out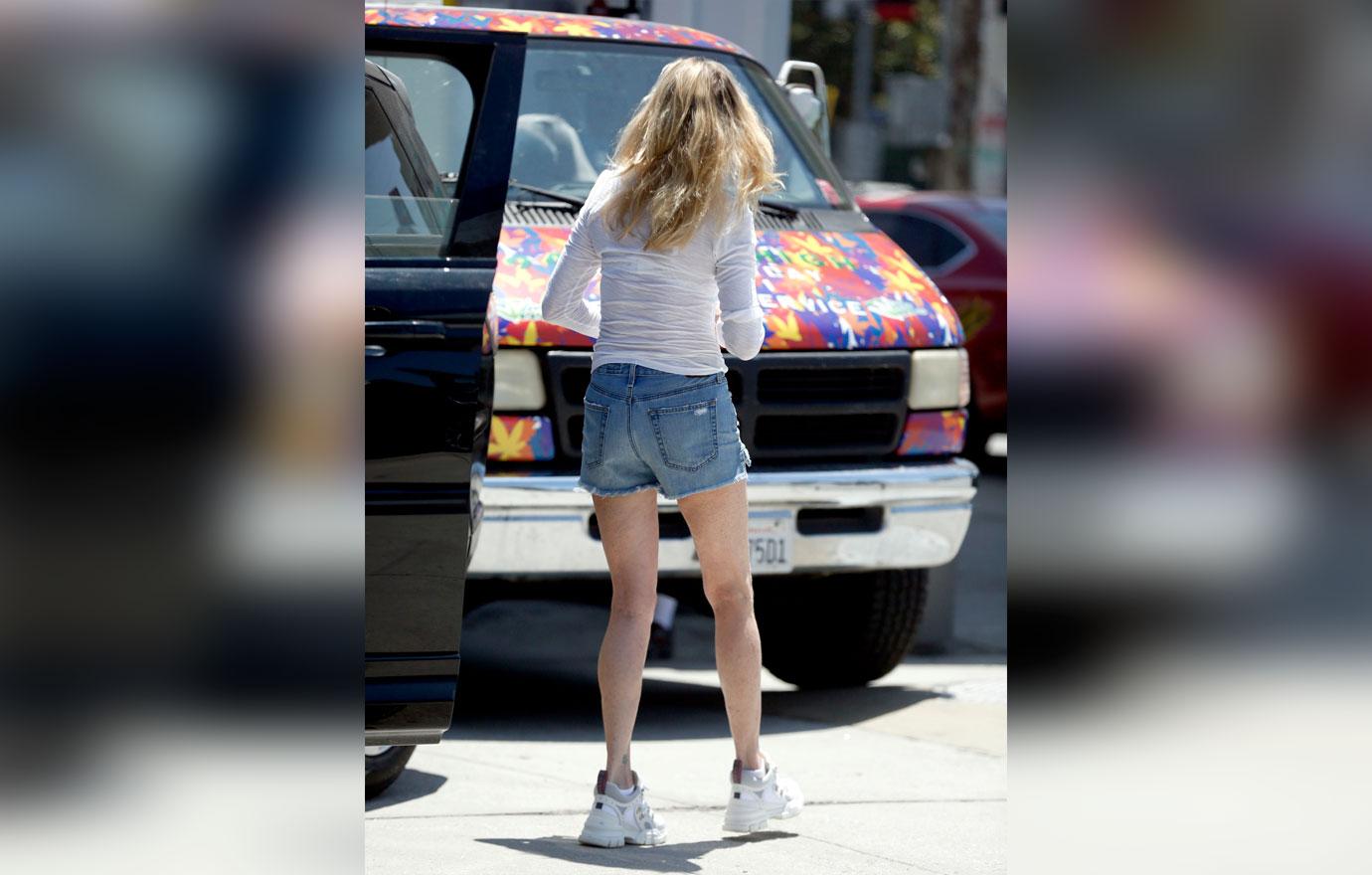 Griffith stepped out in a pair of short shorts and white sneakers on Sunday, July 28.
Article continues below advertisement
Heating Up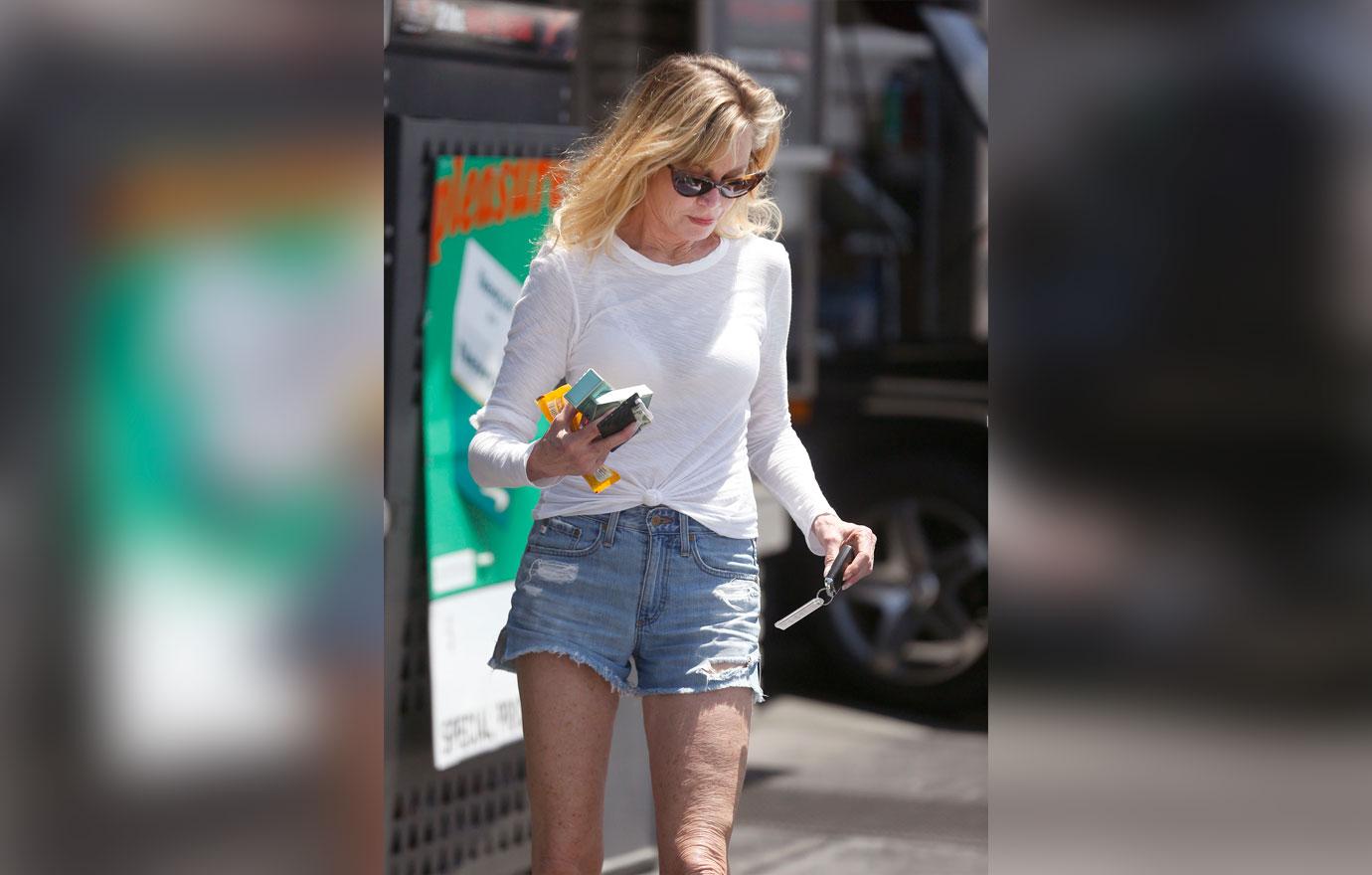 Although it was another hot summer day in Los Angeles, the Lolita star wore a long-sleeve, white shirt.
Article continues below advertisement
Smokin'!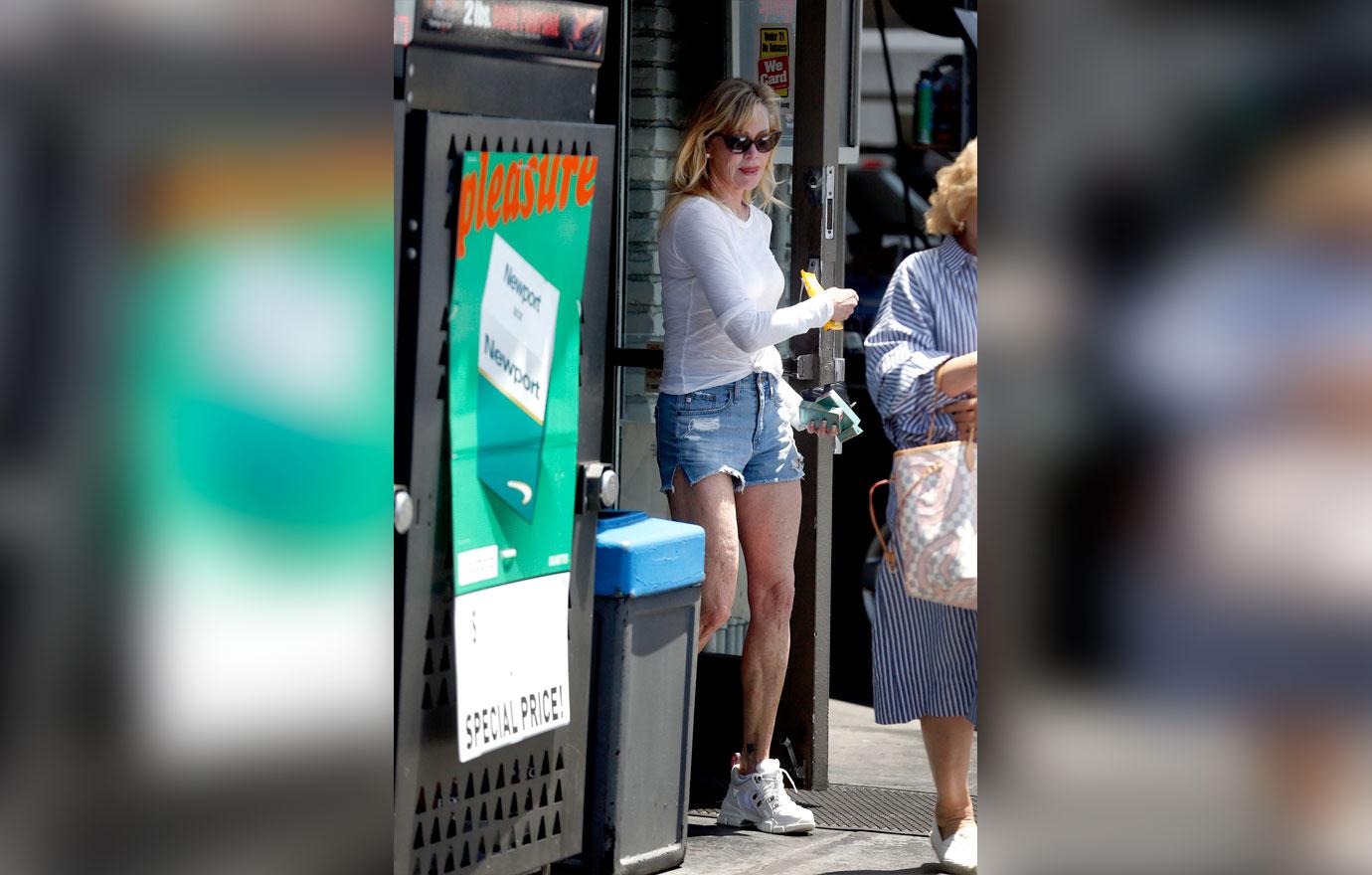 According to RadarOnline.com sources, Griffith was out at her local gas station, picking up a couple of cigarette packs.
Article continues below advertisement
Mommy Dearest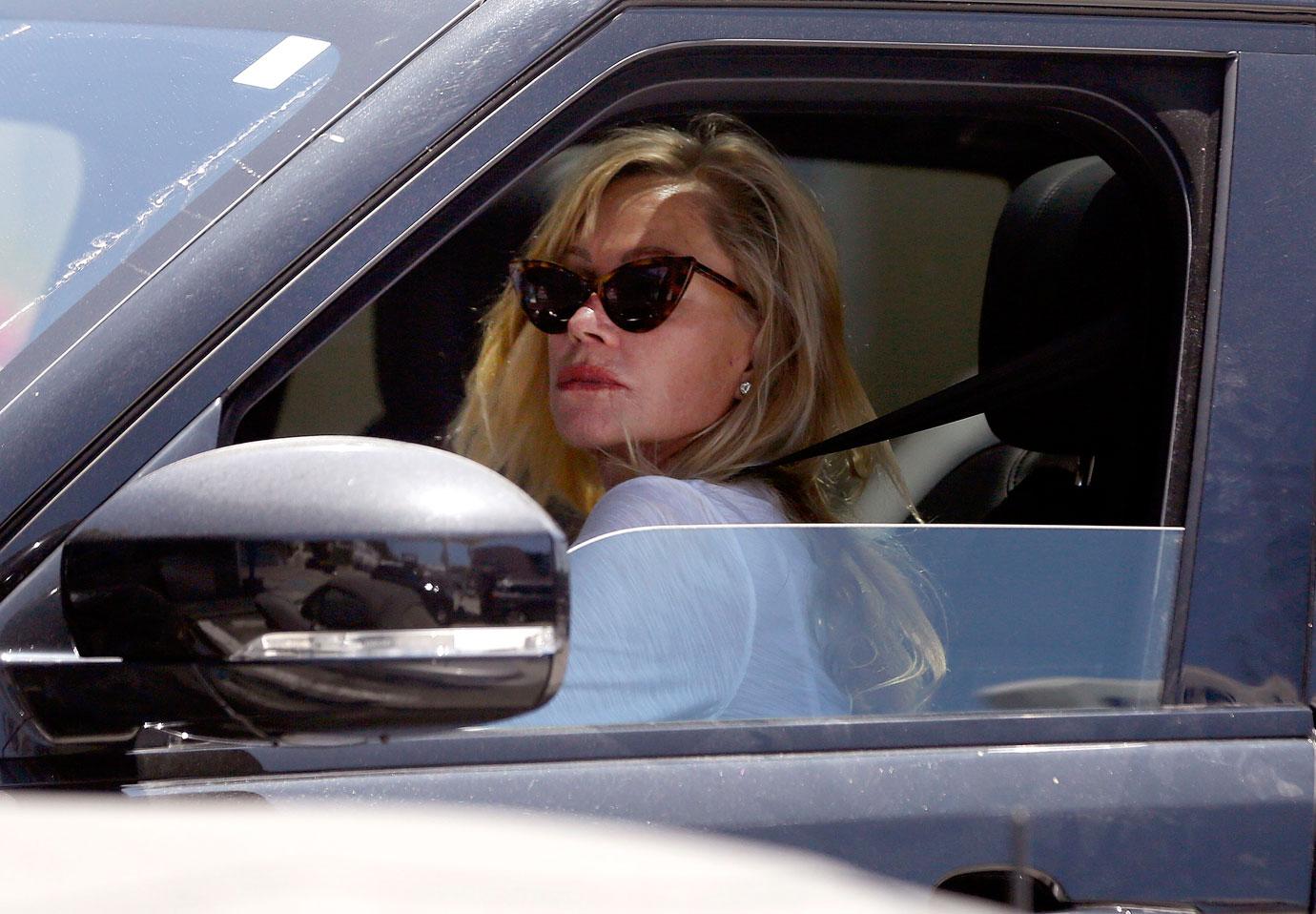 Article continues below advertisement
The End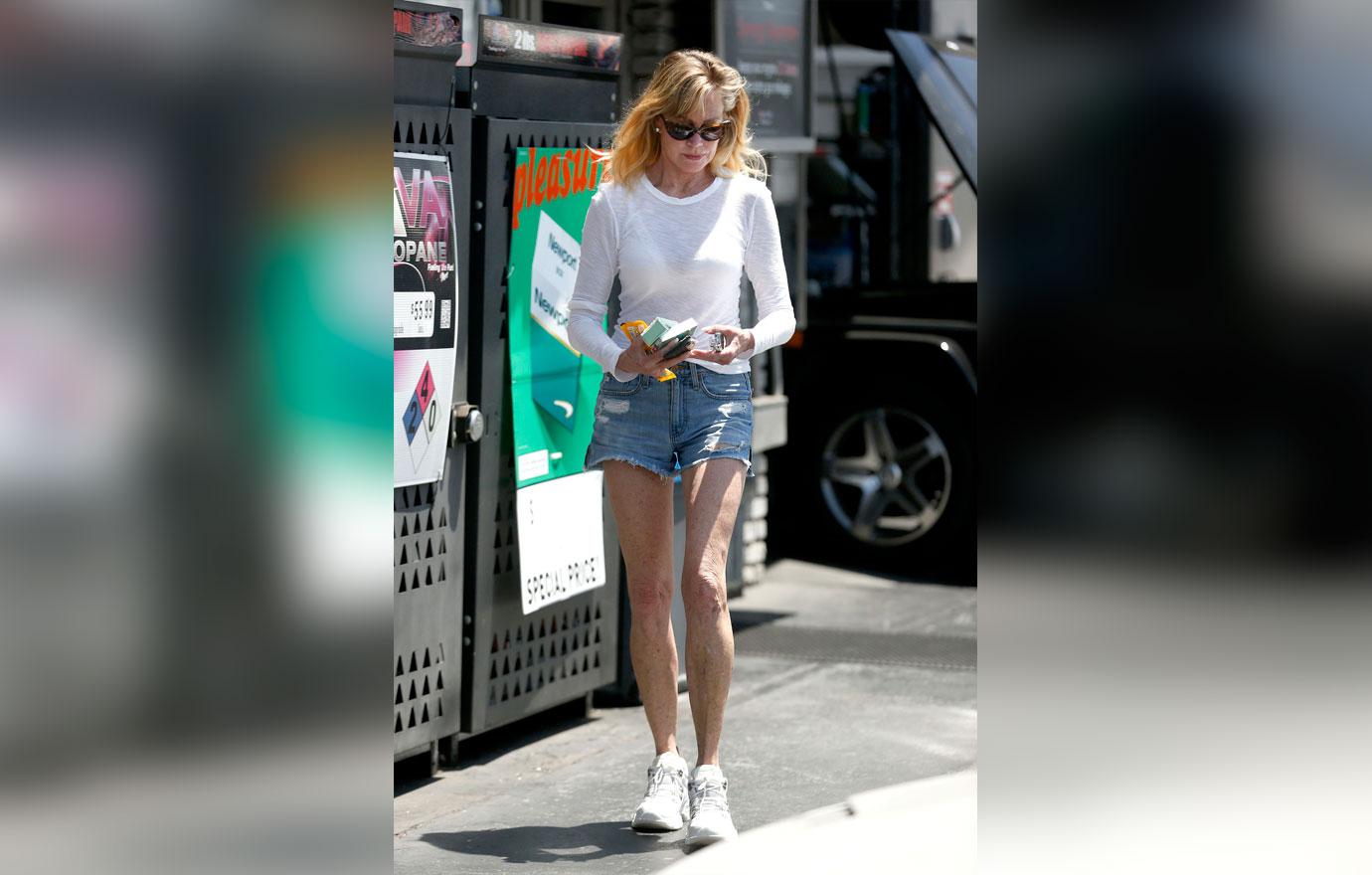 The 50 Shades of Grey star and Coldplay singer ended their 20-month relationship in April.
Article continues below advertisement
Malibu Living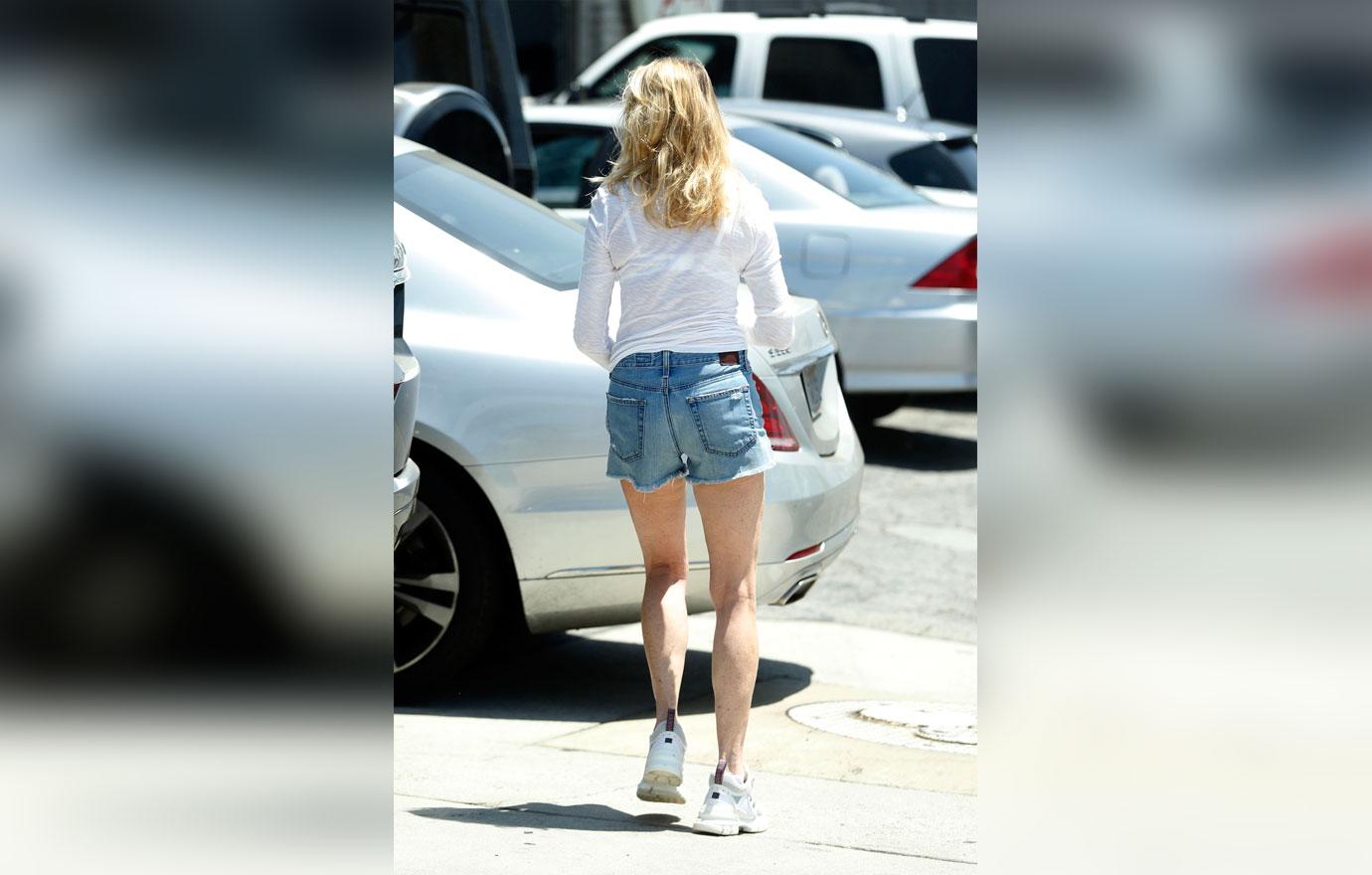 Earlier this year, Martin even reportedly bought a $5.3 million Malibu beach house to share with Johnson.
Article continues below advertisement
'Real Surprise'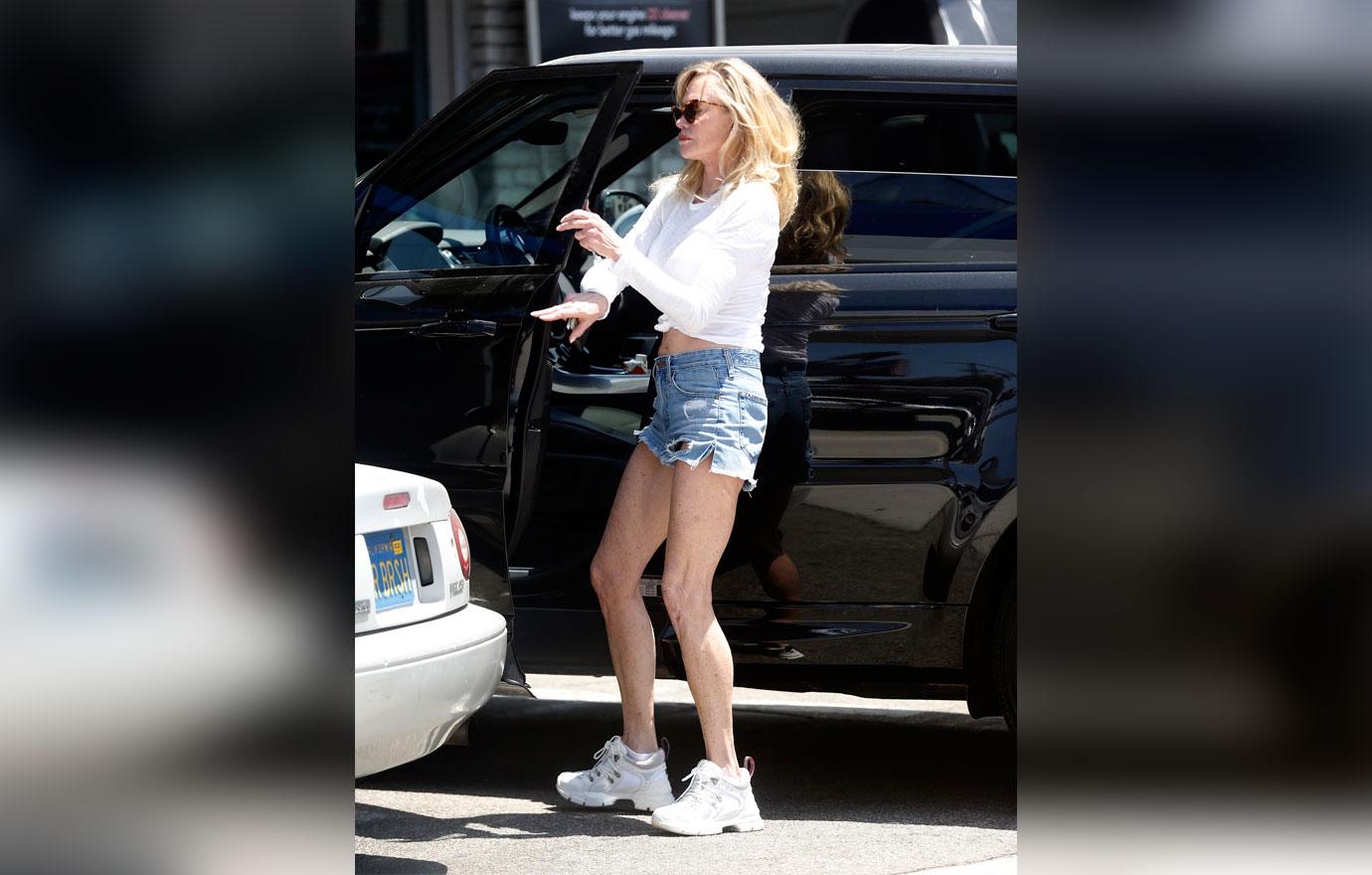 "Chris and Dakota were very easygoing and always seemed really happy together," a source noted. "There was talk of engagement but now he says they have gone their separate ways, which has come as a real surprise to everyone."