Exclusive
Mel B Betrayed! Spice Girl's Brother-In-Law Accused Of Selling Family Secrets — Read The Secret Texts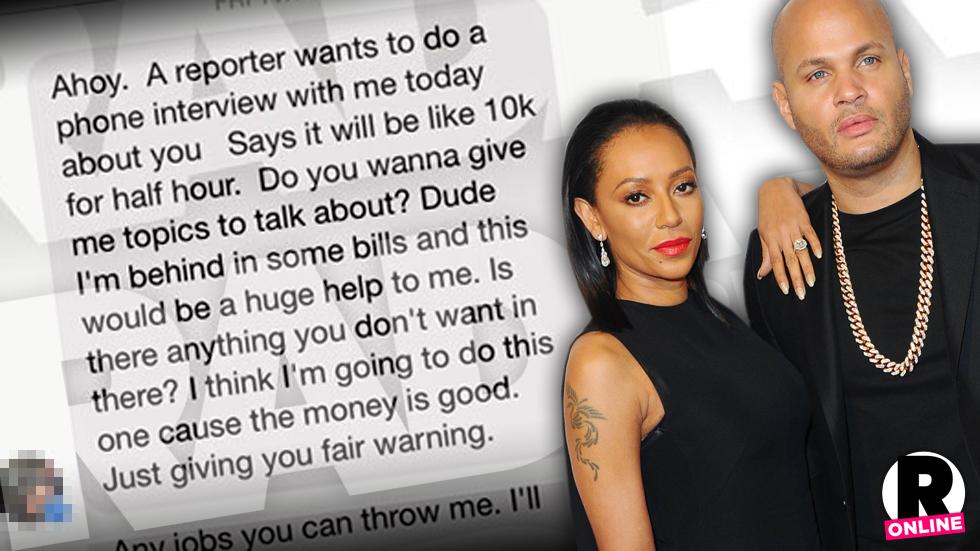 Spice Girl Mel B has gone through a rough couple of weeks with an accidental drug overdose and crumbling marriage. But now, RadarOnline.com has learned that she and estranged husband, Stephen Belafonte, have been hit by a shocking family betrayal. According to explosive text messages obtained by Radar, Belafonte has accused his older brother, Jeremiah, of selling false stories about the couple and profiting from their personal problems!
Article continues below advertisement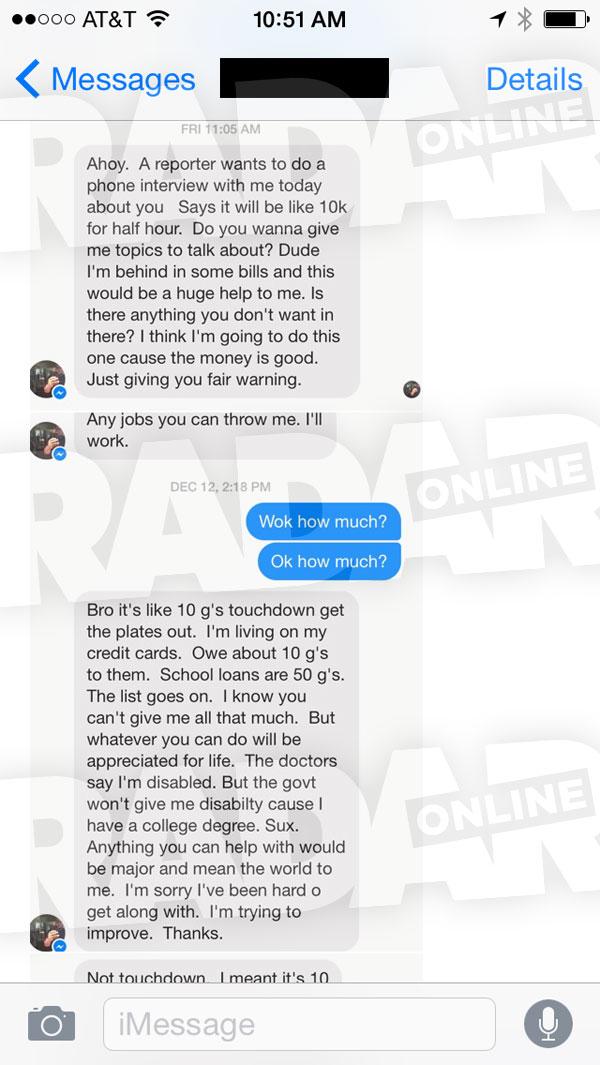 In a series of private messages between the estranged siblings on Facebook, Jeremiah write, "A reporter wants to do a phone interview with me today about you. Says it will be like 10k for half hour. Do you wanna give me topics to talk about? Dude, I'm behind in some bills and this would be a huge help to me. Is there anything you don't in there? I think I'm going to do this one cause the money is good. Just giving you fair warning." Belafonte responds, "Wok (sic) how much. OK, how much?"
Article continues below advertisement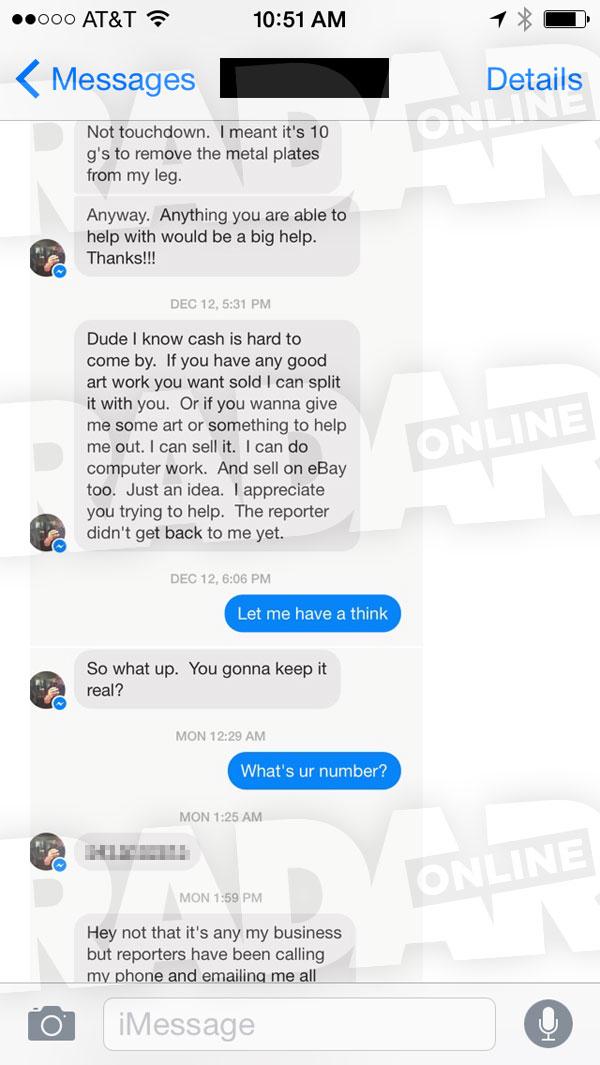 Jeremiah explains there he needs the money to get metal plates taken out of one of his legs. "I'm living on credit cards," he wrote. "Owe about 10g's to them. School loans are 50 g's. The list goes on. I know you can't give me all that much. But you can will be appreciated for life." After a week goes by, Jeremiah tells Stephen reporters have again been contacting him, and states, "And the reporter said they just wanted to talk about you as a kid. Then they come here n switch it all up and talk about all kinds of s**t. That is how that goes."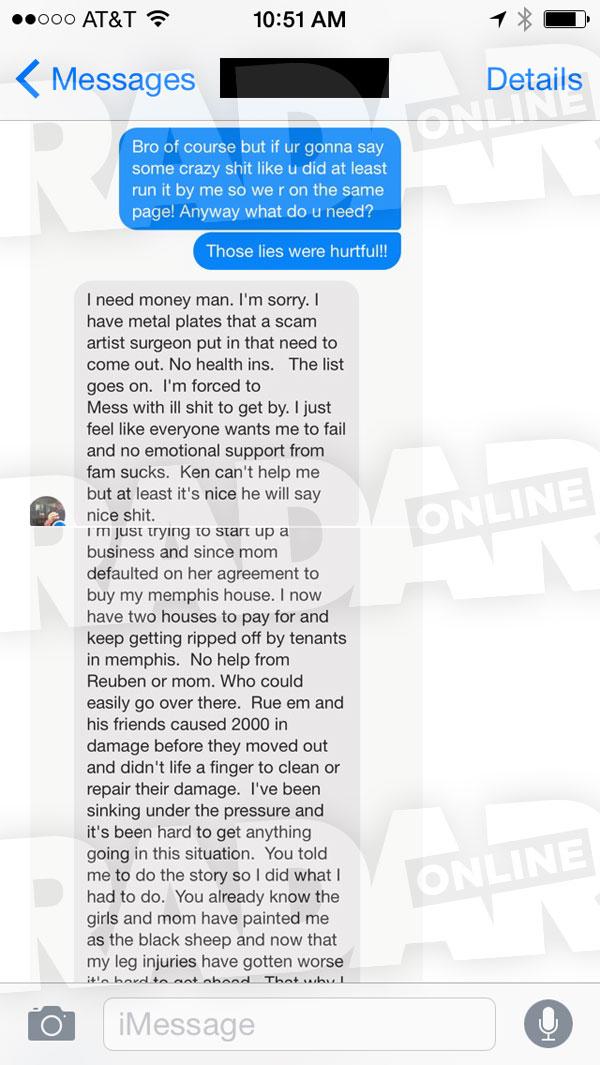 Belafonte accuses his brother of lying to make money off of him, "Bro of course but if ur gonna say some crazy shit like like u did at least run it by me so we r on the same page! Anyway, what do you need? Those lies were hurtful!!"
"I need money man. I'm sorry. I have metal plates that a … surgeon put in that need to come out. No health ins. The list goes on..."Jeremiah responds.
Article continues below advertisement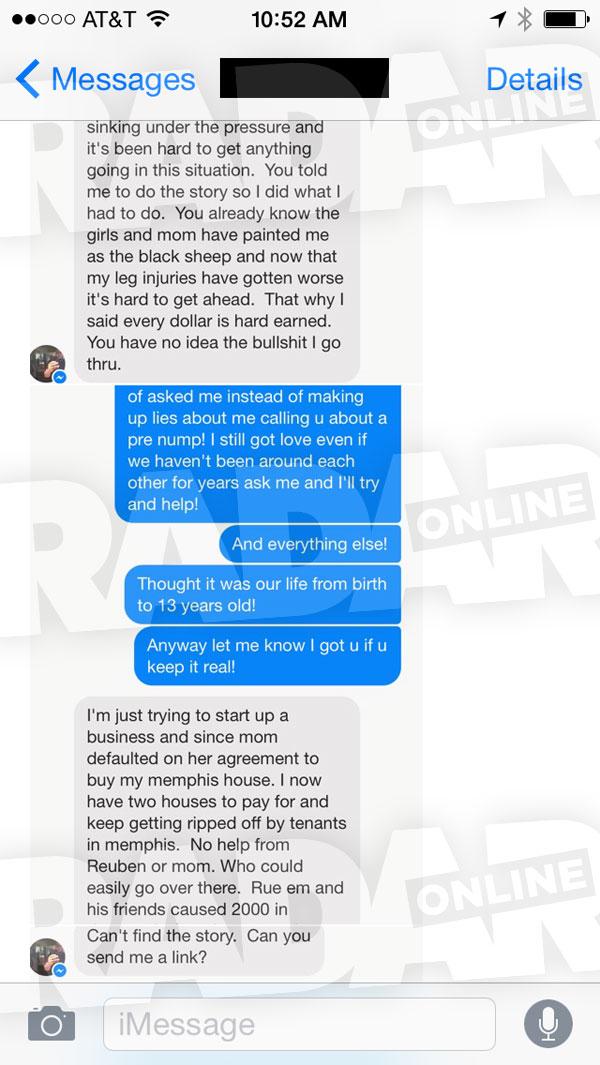 Among the claims Jeremiah made to British tabloids, his younger brother was extremely violent and only cared about money. Furthermore, on the night Stephen married Mel B in Las Vegas, he allegedly called Jeremiah and said he now had access to a fortune, and only married the singer for the money. Stephen denies.
Cosmopolitan Ultimate Women Of The Year Awards – Red Carpet Arrivals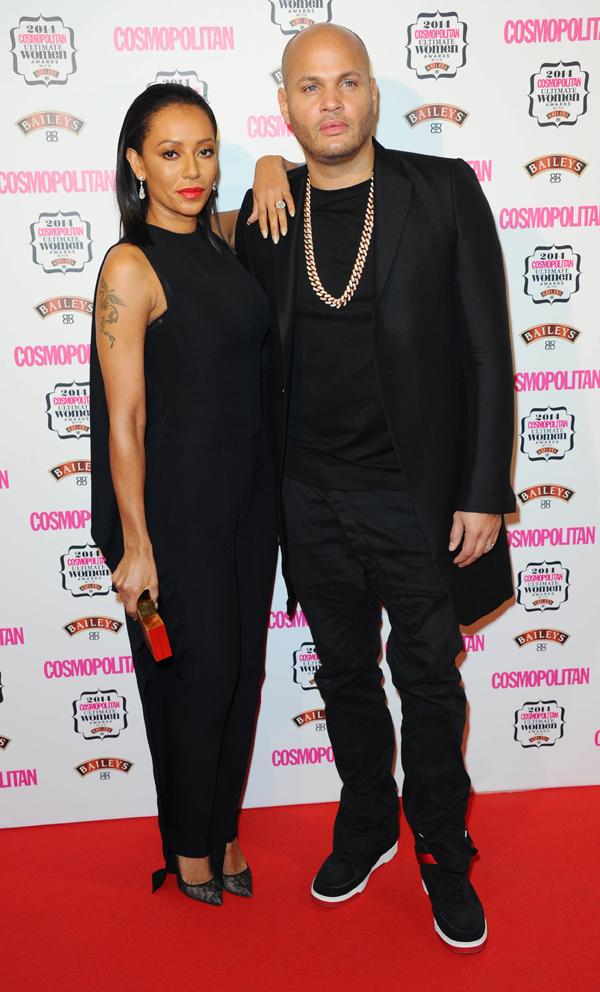 Radar broke the story: Mel B was hospitalized in London, for an accidental overdose, forcing the mother of three to miss a live taping on UK X Factor. Our sources have previously told us Scary Spice wasn't suicidal.
Melanie Brown and Stephen Belafonte – Archive Photos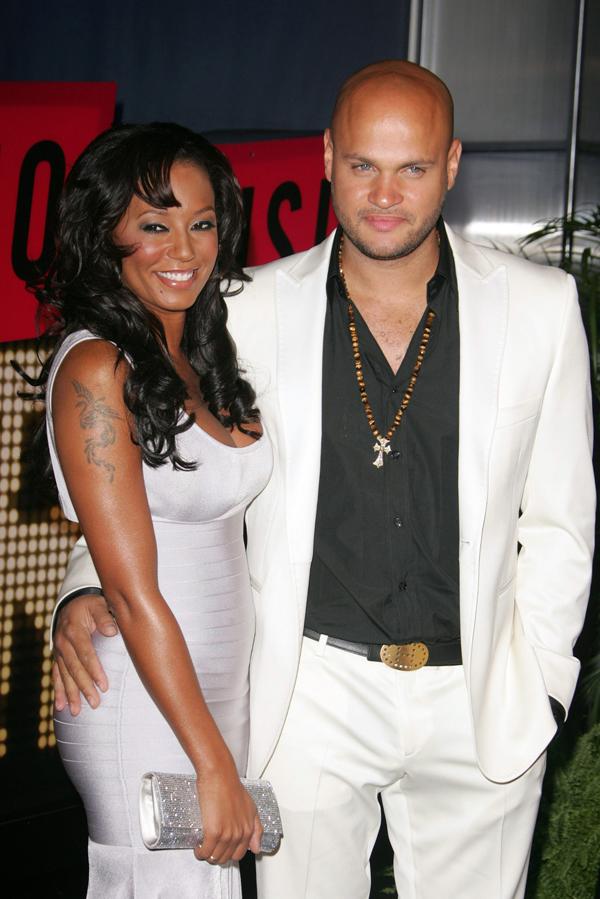 Compounding her health crisis, Mel also was diagnosed with having an ulcer, which happened after returning to London three months ago to film Simon Cowell's X Factor. Belafonte returned Los Angeles, with daughter, Madison, 3, while Brown remains in London. The couple is currently separated.