McPheever! Katharine Gets Wild Surprise Bachelorette Party Before David Foster Wedding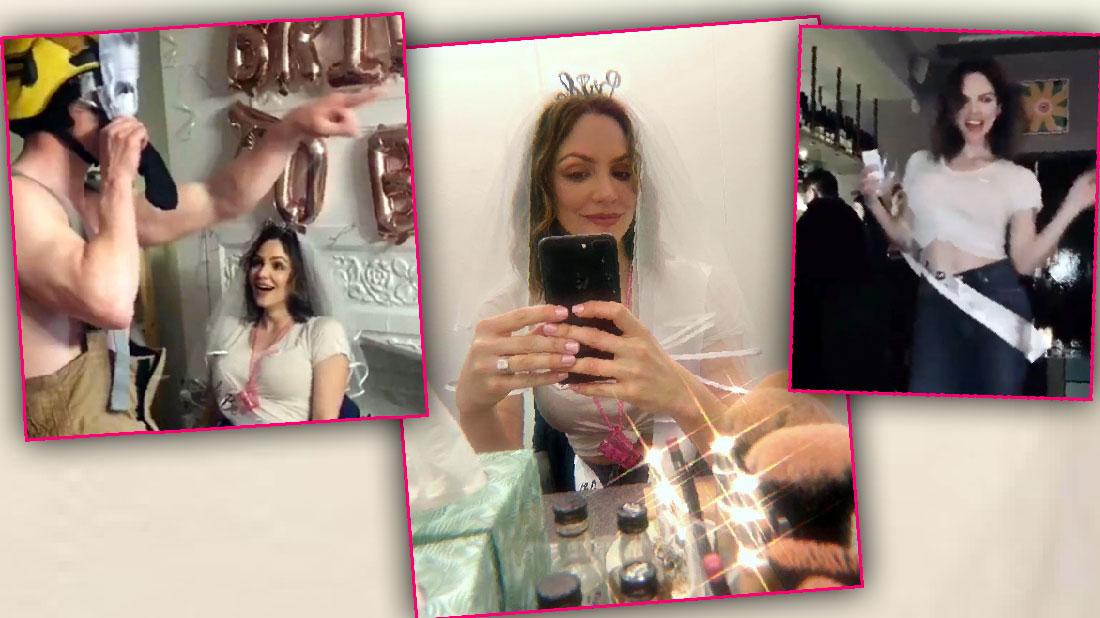 Katharine McPhee's friends surprised her with a rowdy bachelorette party following her performance in Waitress in London.
The singer/actress was thrilled to ogle a handsome firefighter-themed stripper at the bash, even though she's marrying much older David Foster!
"Casually walked off stage to this," McPhee, 35, wrote in a post about the party on Instagram.
Could it be a sign her wedding will be soon? Although McPhee and her music producer beau, 69, haven't announced a date, it seems friends might be in the know about the invites.
Article continues below advertisement
The May/December twosome confirmed their engagement news on Tuesday, July 3, 2018 , as RadarOnline.com reported.
McPhee, who first shot to fame as an American Idol contestant and had Foster as a mentor, posted a photo on Instagram last summer showing her engagement ring sparkling in the sun.
She and the music titan got engaged while on a romantic trip in Capri, Italy and McPhee shared on Instagram about her man's romantic proposal, "He did it at the top of this mountain in Anacapri. Totally dark, only stars."
McPhee, who divorced her first husband, actor Nik Cokas, has previously explained of her relationship with Foster, "We're very close friends, and we've been friends for a long time. I'm really, really fond of him, and I think he's an incredible person. I've known him since I was 21-years-old, you know? He produced my first single. So he's been really good to me. People can say whatever they want."
Aging playboy Foster, who has been married four previous times, has shared big PDA moments with his young beauty.
Article continues below advertisement
Foster has already had five daughters, and McPhee's said she also might have kids with him.
Scroll through Radar's gallery for more on McPhee kissing her single life goodbye with a risqué celebration!
Waitress Shock
McPhee was still wearing her costume from her West End show when her bachelorette party began. She took shots out of a shot necklace.
Article continues below advertisement
McPheever!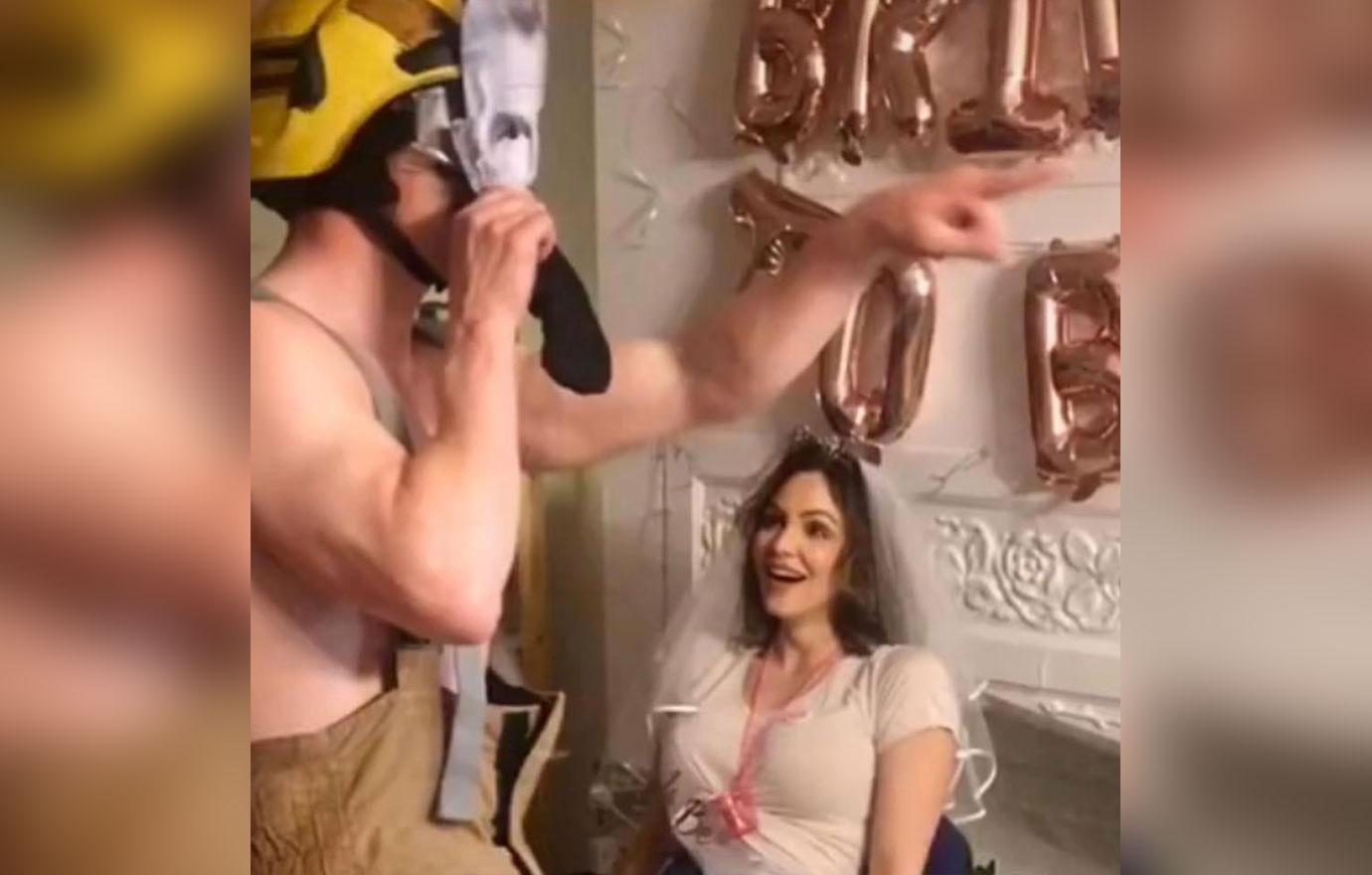 Things quickly got wild at the bash as McPhee's fun included a dance from a stripper clad in firefighter gear. "Not your average backstage meet & greet," McPhee said.
Karoake
McPhee's night with her BFFs also featured sing-alongs to Britney Spears and f songs. The brunette beauty seems to be looking forward to marrying Foster, as she wrote on Instagram, "The future is happy and bright." The star shared a mirror selfie on Instagram smiling with her "bride" veil, sash and diamond engagement ring.
Article continues below advertisement
Making Plans
McPhee and Foster reportedly want to walk down the aisle in London soon. She's been having a blast in the city while performing in Waitress. But she could make her biggest splash as the bride of Foster! During the party, McPhee turned her white crew-neck shirt into a crop top and posed in front of balloons that spelled out "bride to be."
Family Soon?
A source told Page Six about McPhee, "She really wants to get married and doesn't want to wait." After she opined recently about having children, the wedding could be right around the corner! "#KATCHELORETTE is wild," the singer noted about her celebration this weekend.