Shocking Contrast! Curvy Mariah Carey Promotes Vegas Shows In Front Of Likely-Photoshopped Banner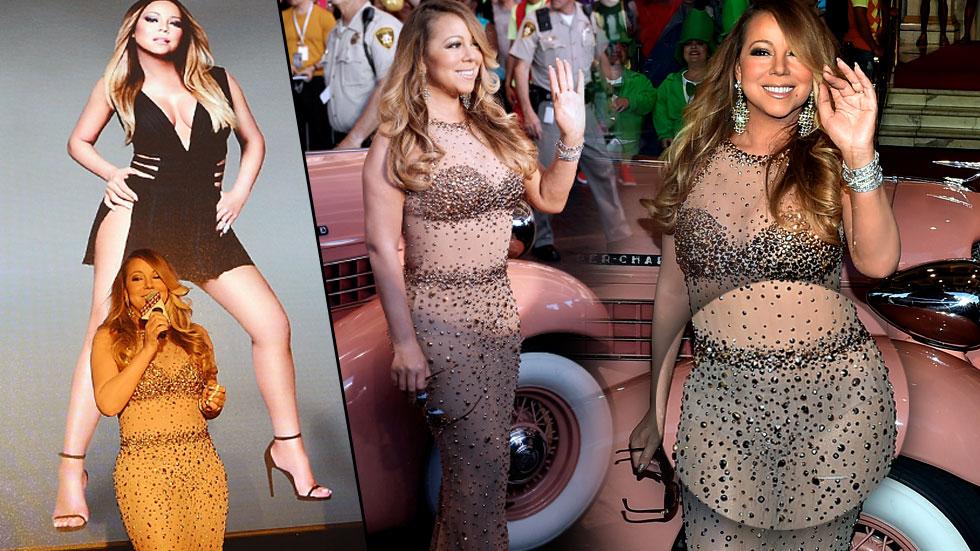 While Mariah Carey amazed in Las Vegas during a promotional event for her upcoming Caesars Palace shows, the banner the casino presented of her appeared to be photoshopped.
Article continues below advertisement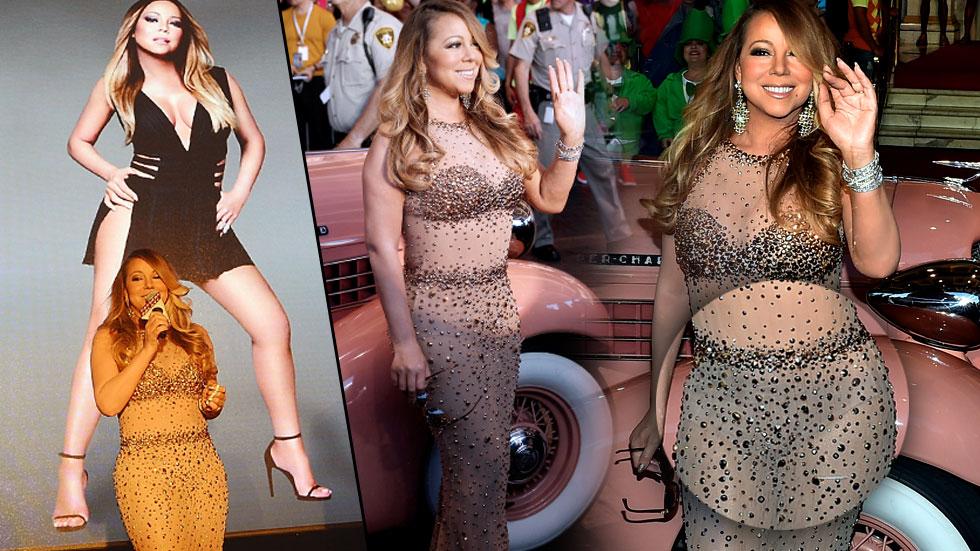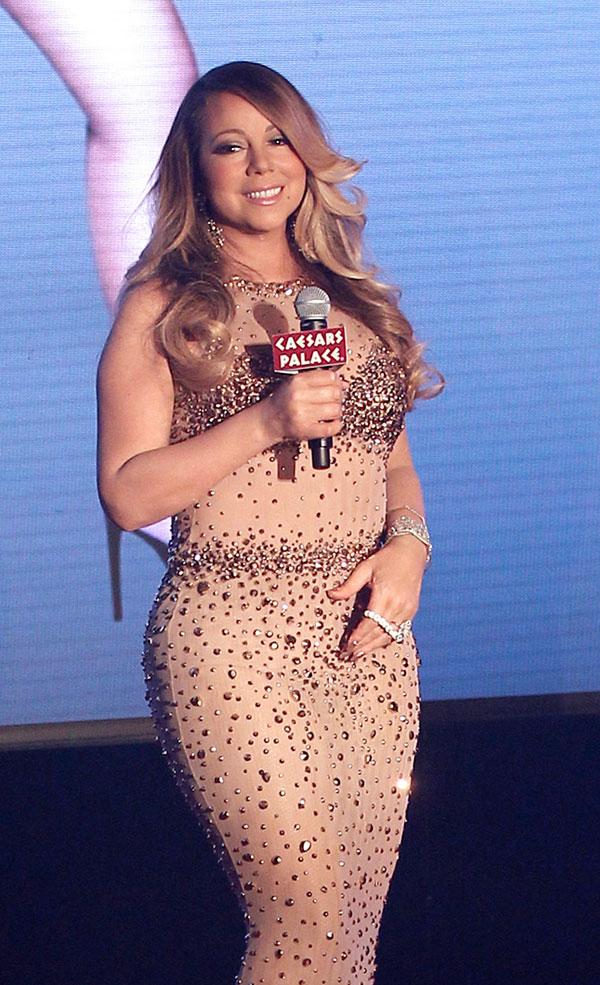 Mariah Carey's curves were on full display at the lush casino event at the Colosseum, which she vowed would be "an extravaganza."
Article continues below advertisement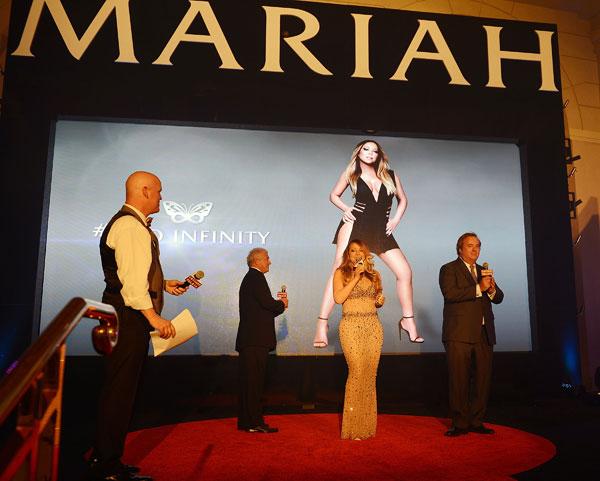 And while she looked amazing in a sparkling nude gown, the "Someday" singer's fuller figure did not exactly match the slim, trim promotional poster the venue unveiled in her honor.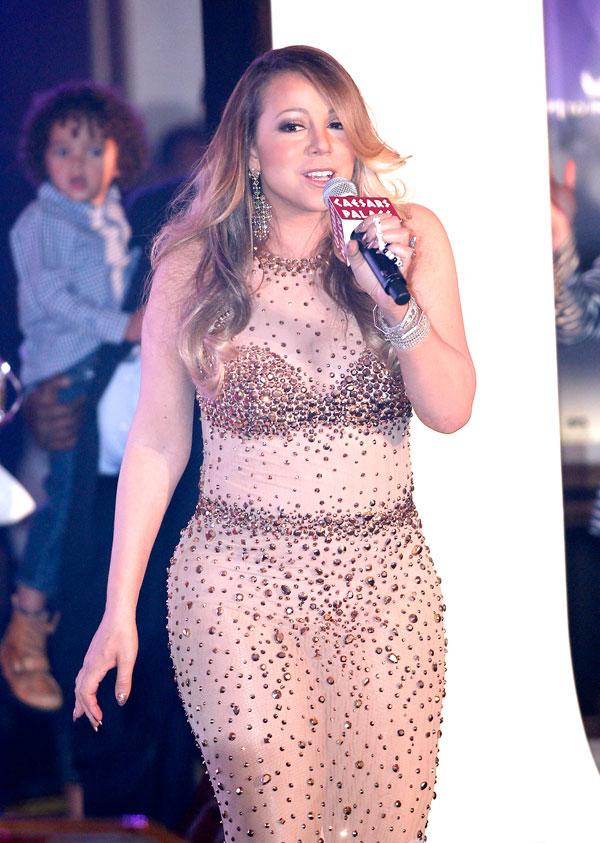 The 45-year-old songstress, according to an InTouch report, had packed on pounds in the wake of her split with Nick Cannon.
Article continues below advertisement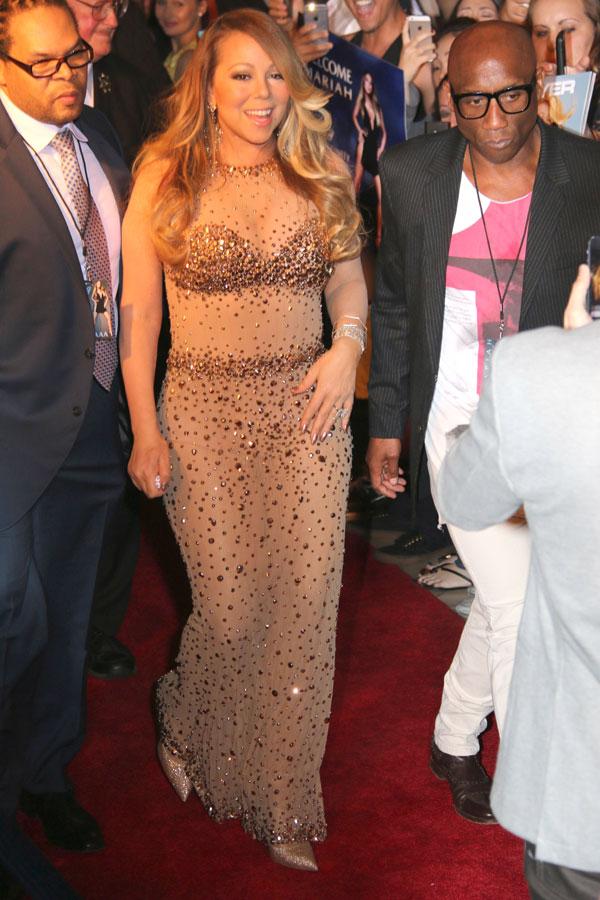 The "Vision Of Love" singer is the center of attention amid throngs of fans and handlers as she hypes her upcoming residency.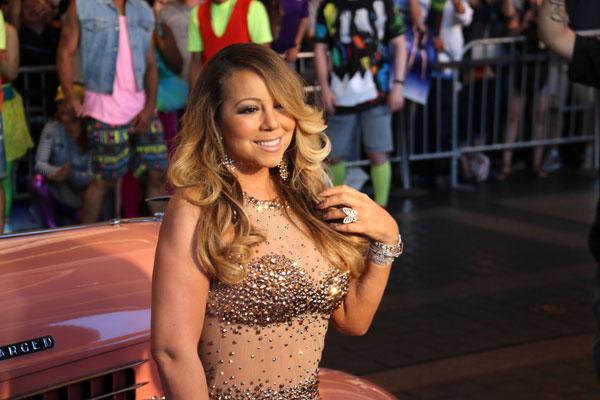 The preening singer told those at the event, "Everyone in Vegas, there's a new girl in town!"
Article continues below advertisement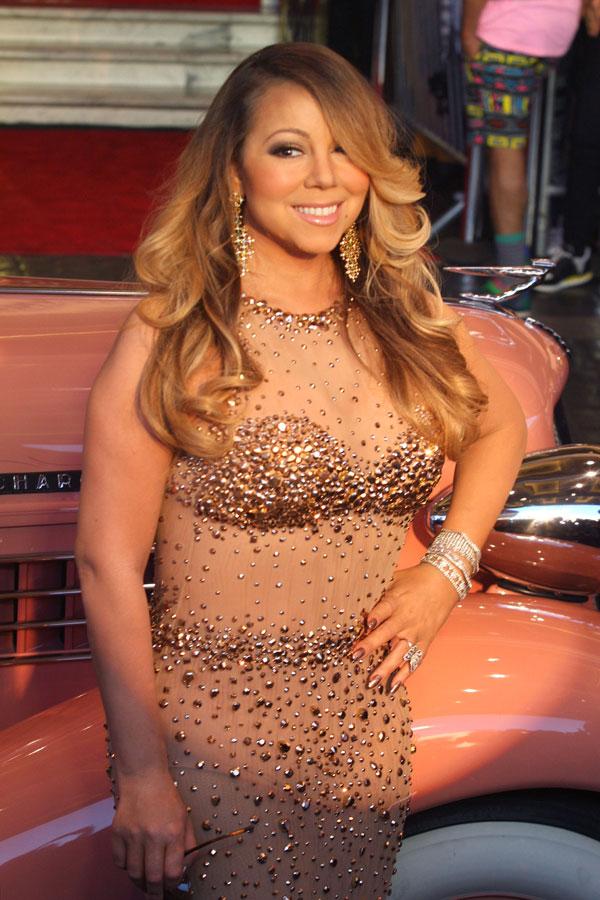 Carey is the latest chart-topper to take on an extended stay in Vegas, following in the footsteps of peers such as Cher, Celine Dion, Bette Midler, Britney Spears and Shania Twain.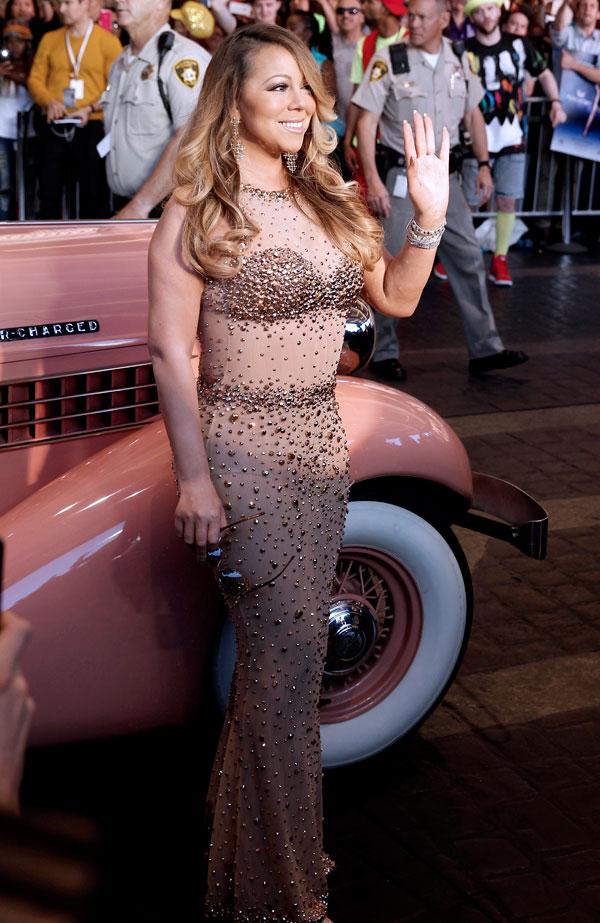 The veteran singer waves in front of the 1936 pink convertible she arrived to the event in.
Article continues below advertisement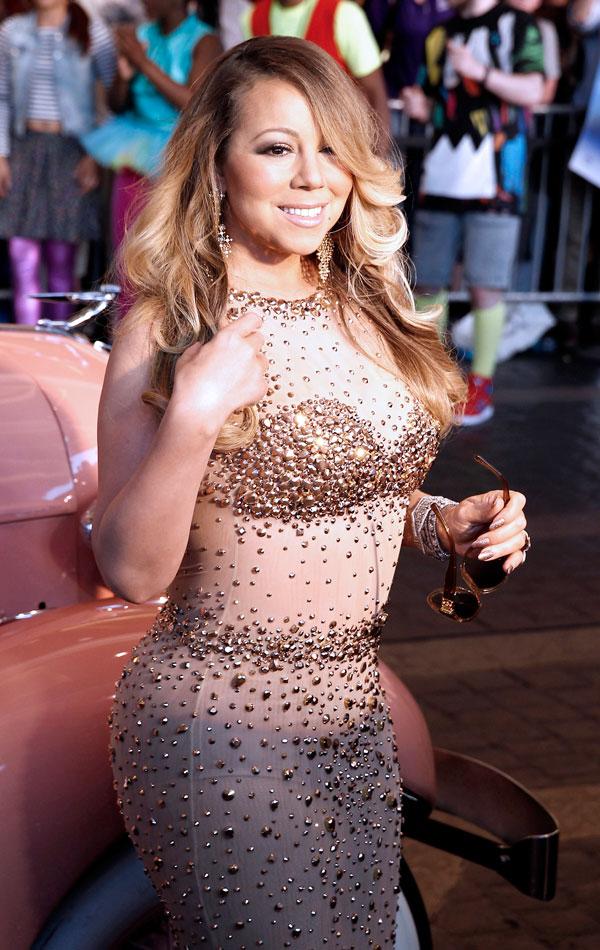 The show -- titled "Mariah #1 to Infinity" -- will feature 18 of the beauty's top hits, as well as her latest single, "Infinity."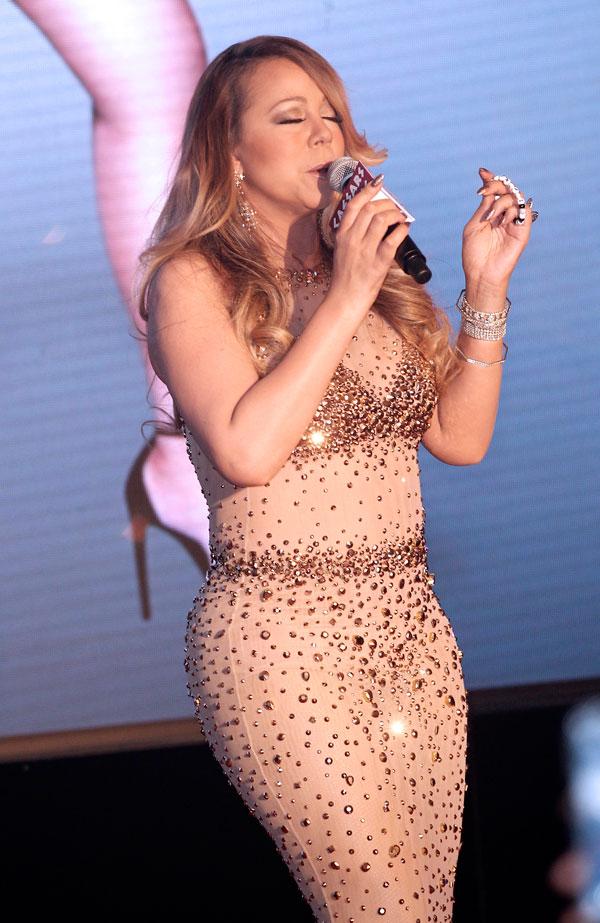 Amid a past lip-syncing scandal, the Grammy-winner admitted that while there might be some background vocals piped in, she'd stand by her singing.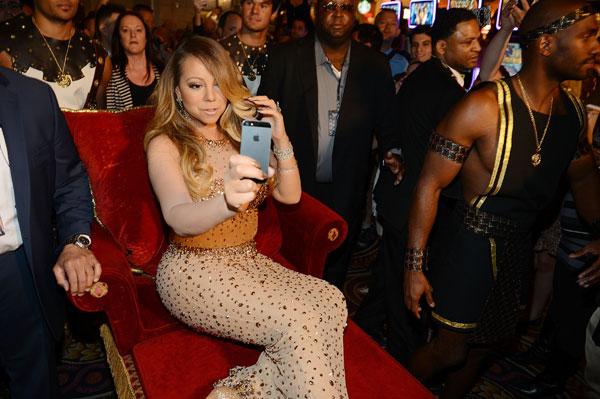 Eat your heart out Kim! Mariah sets the self-indulgence bar high snapping a selfie, while a troupe of hunky musclemen carry her into the venue on a platform.