No More Sketti! Mama June Works Out With Celebrity Trainer & Nutritionist In Hollywood: See 14 Photos Of The Star's Fitness Routine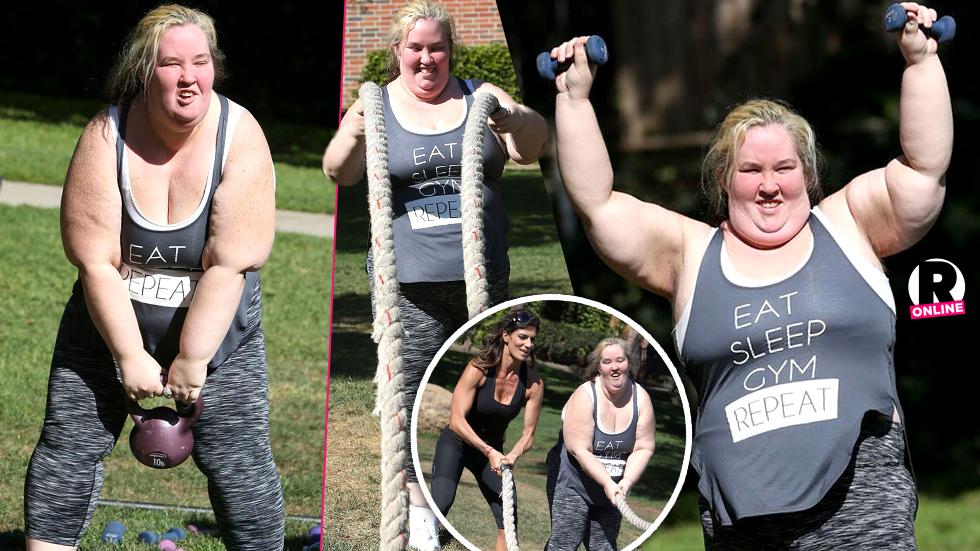 Mama June Shannon was recently blamed for her young daughter Alana "Honey Boo Boo" Thompson's shocking weight gain— but she's taking action! Perhaps in an effort to be a good role model for her 9-year-old, the former Here Comes Honey Boo Boo matriarch, 35, worked out at a Hollywood park on March 13.
Article continues below advertisement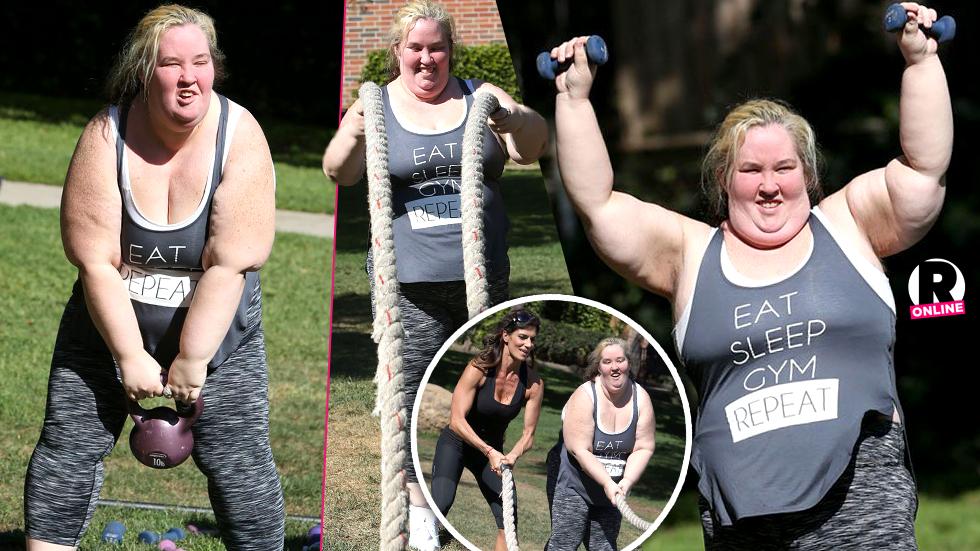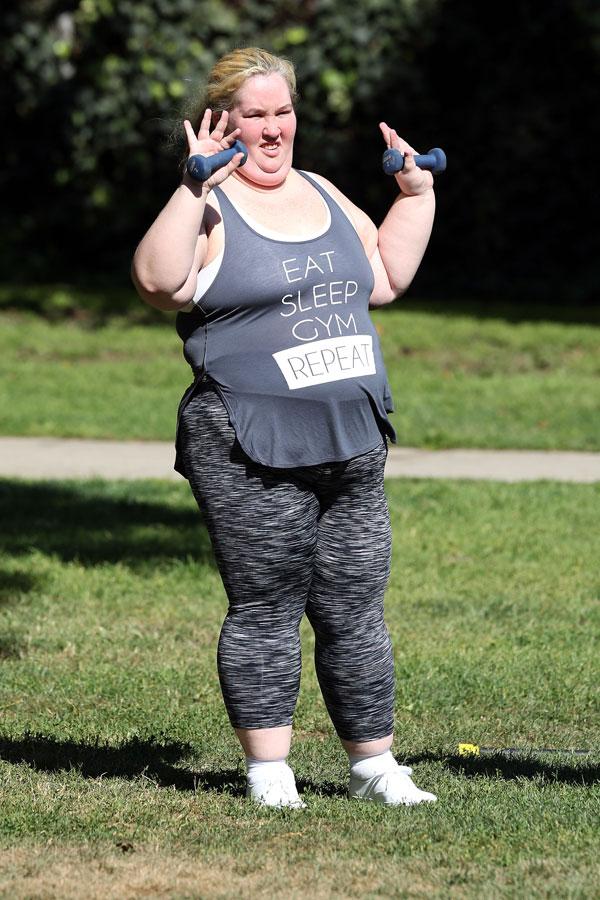 Getting busy with barbells! June attempted to tone her arms toward the begging of the fitness session. June is visiting LA and met up with trainer to the stars Natasha Kufa for a grueling work out at a park in Hollywood.
Article continues below advertisement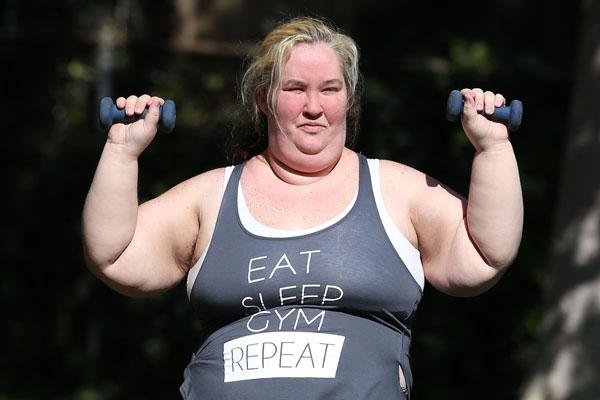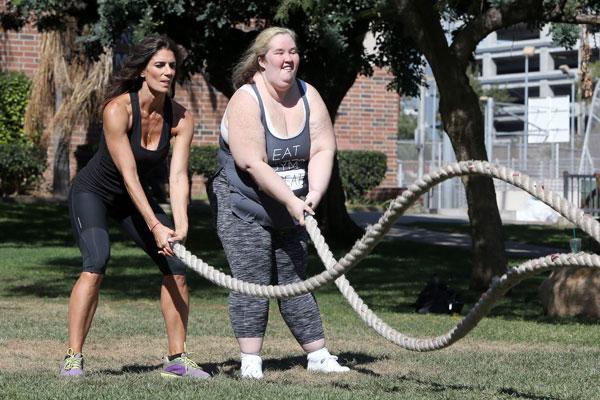 A-list fitness! June sweat with celebrity trainer and nutritionist Natasha Kufa, who has also worked with Fergie and Matthew McConaughey.
Article continues below advertisement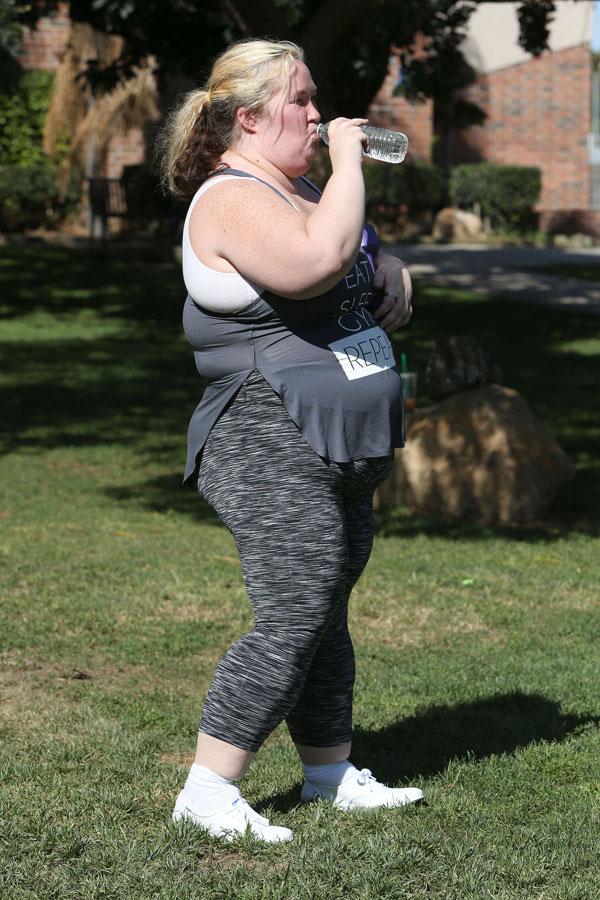 The reality star, who regularly feeds her family "sketti" and macaroni and cheese, took a break to hydrate.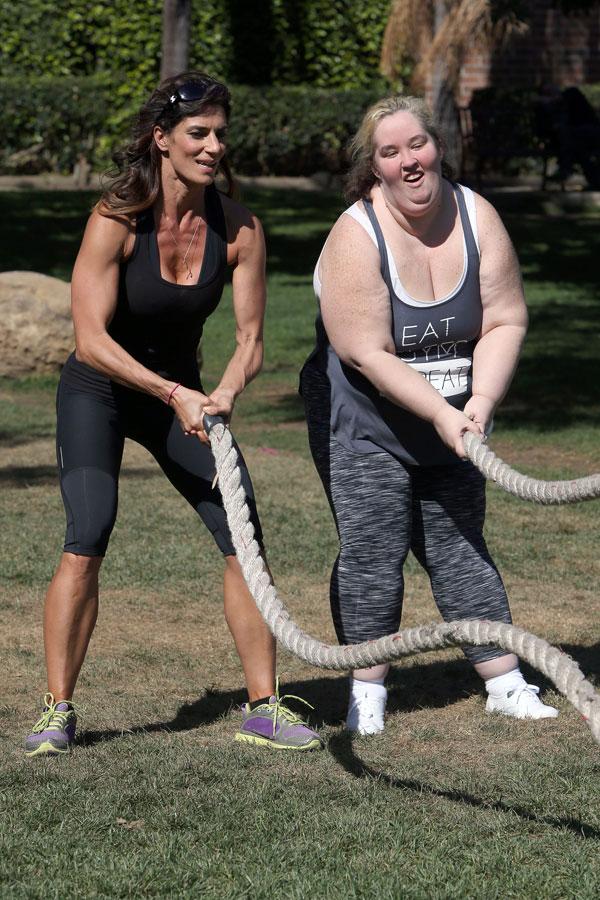 She seemed exhausted by Kufa's rope exercise.
Article continues below advertisement
Just last week, June was rushed to the hospital with a bad case of pneumonia https://radaronline.com/exclusives/2015/03/mama-june-pneumonia/.
In February, The Doctors star Dr. Travis Stork told June that her 125-pound daughter Alana was "obese" in a shocking episode.
Article continues below advertisement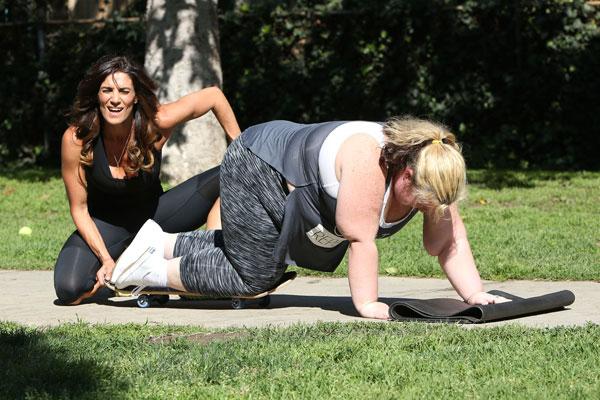 Though Stork blamed June for her daughter's health crisis, the full-figured Georgia native deflected responsibility.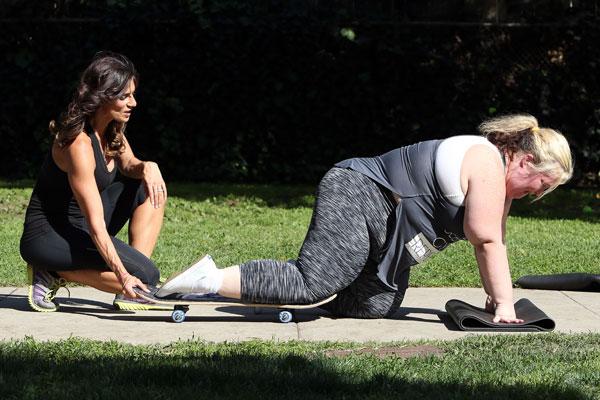 June was the center of controversy last fall when she was caught canoodling with her ex, Mark McDaniel, who as RadarOnline.com exclusively revealed, served ten years in prison for sexually abusing her eldest daughter Anna Shannon Cardwell when she was 8 years old in 2002
Article continues below advertisement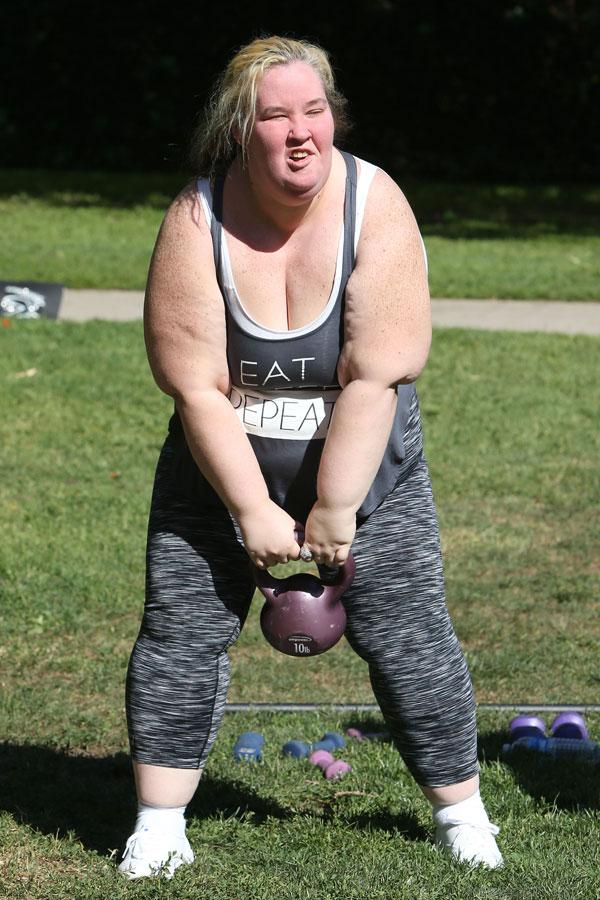 Her TLC show was cancelled, but June is now reportedly working with other networks to create a new series.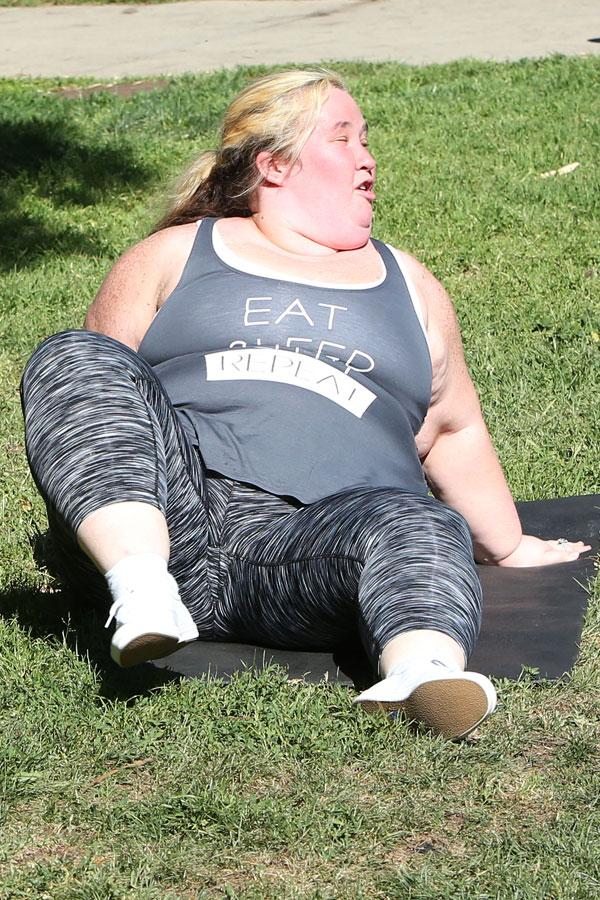 June has said she's "happy" with her body.
Article continues below advertisement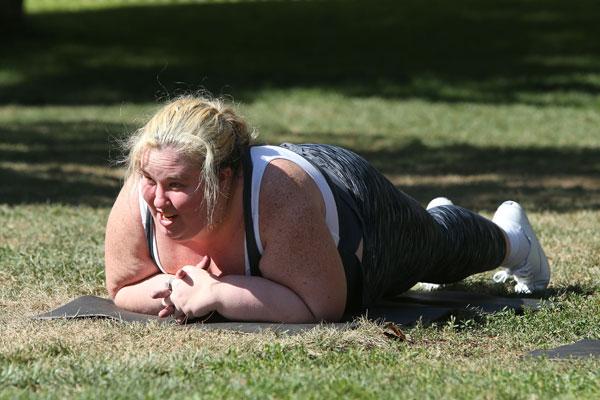 "I've always taken pride in how I look," she insisted. "I taught myself and my kids that you've got to be comfortable no matter what your size."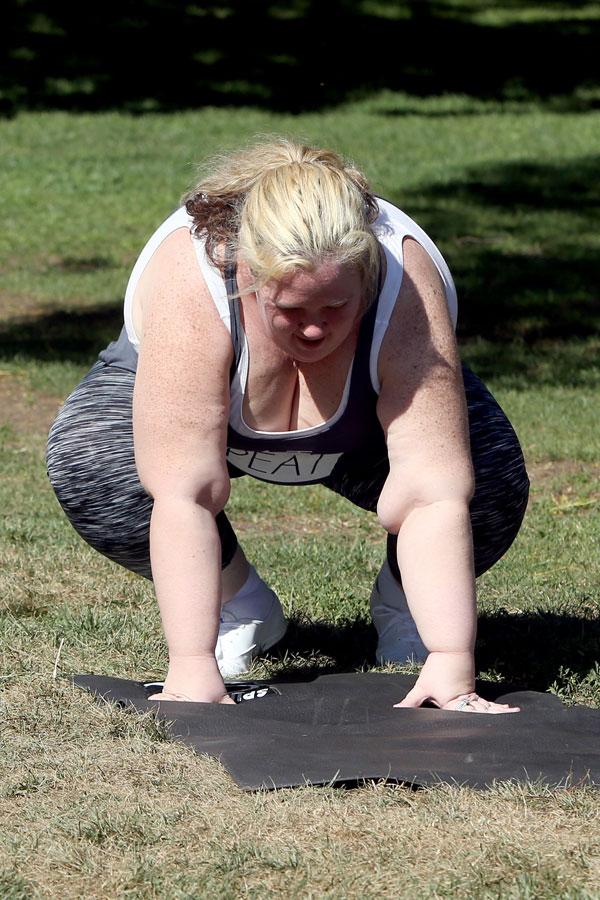 She recently said she never works out, but clearly she'd had a change of heart.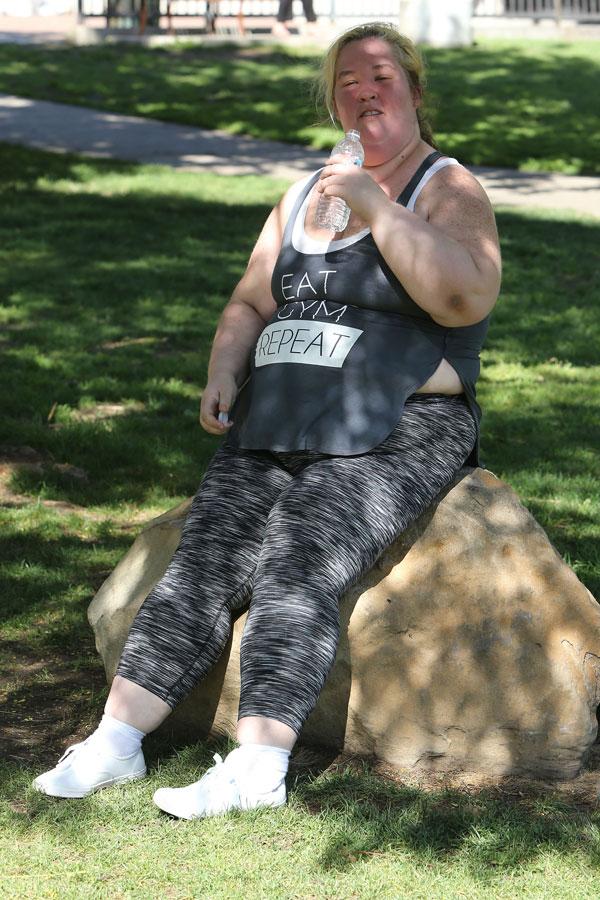 All done! June finally took a break on a nearby rock.