Nip Slip Warning! Braless Lindsay Lohan Heads To Community Service In A Miniskirt — 8 Photos Of Her Risqué Wardrobe Choice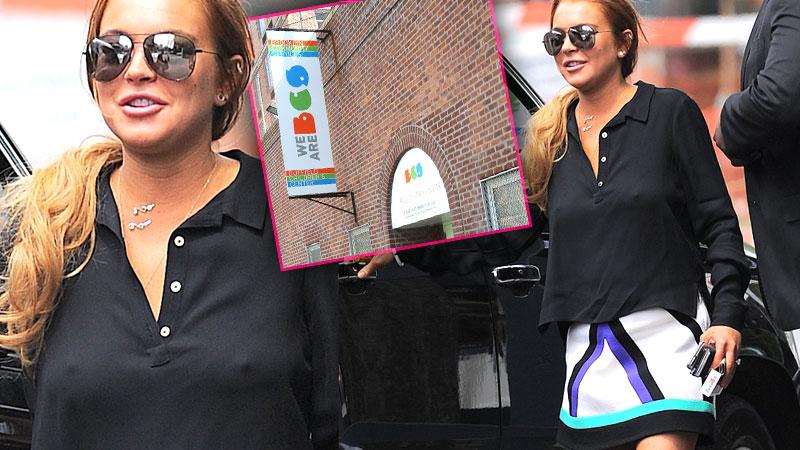 At least she showed? Lindsay Lohan finally turned up for her court-ordered community service at a Brooklyn daycare on Tuesday, but she was hardly in kid-friendly attire. The troubled actress wore a micro-miniskirt, no bra, and a huge rock on her finger. Check out the jaw-dropping photos.
Article continues below advertisement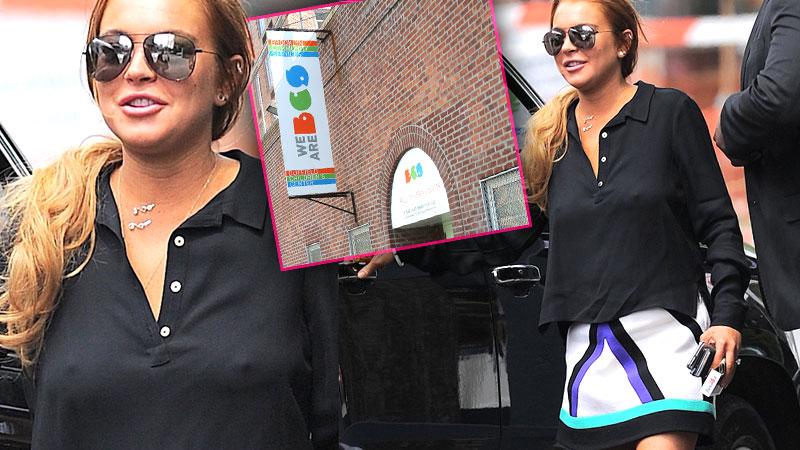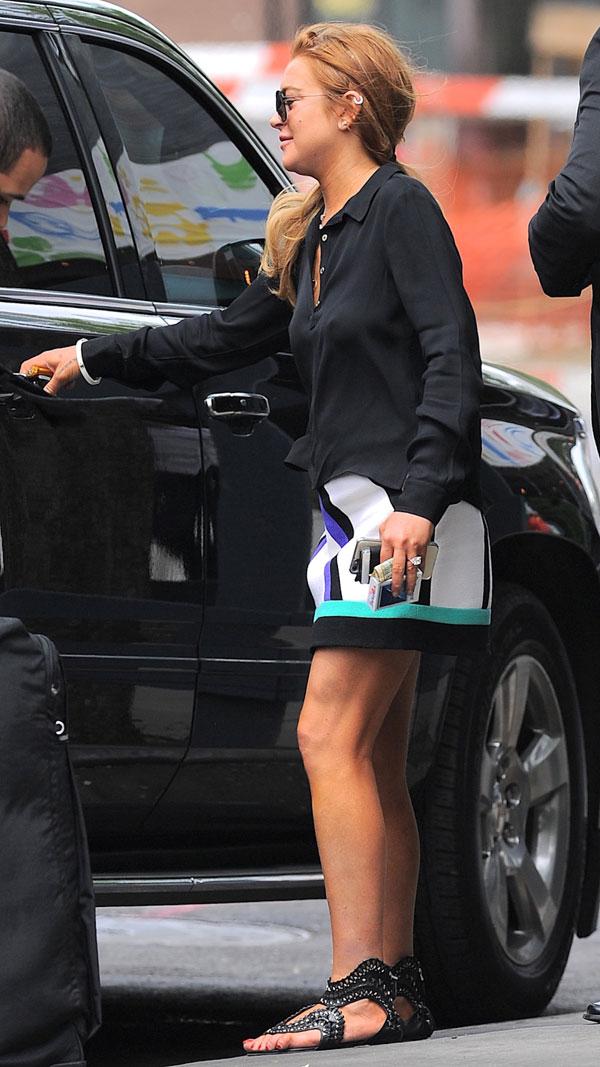 Lohan grabbed a pack of cigarettes and flaunted a blingy ring as she headed out to community service at a daycare in New York City on May 12, 2015.
Article continues below advertisement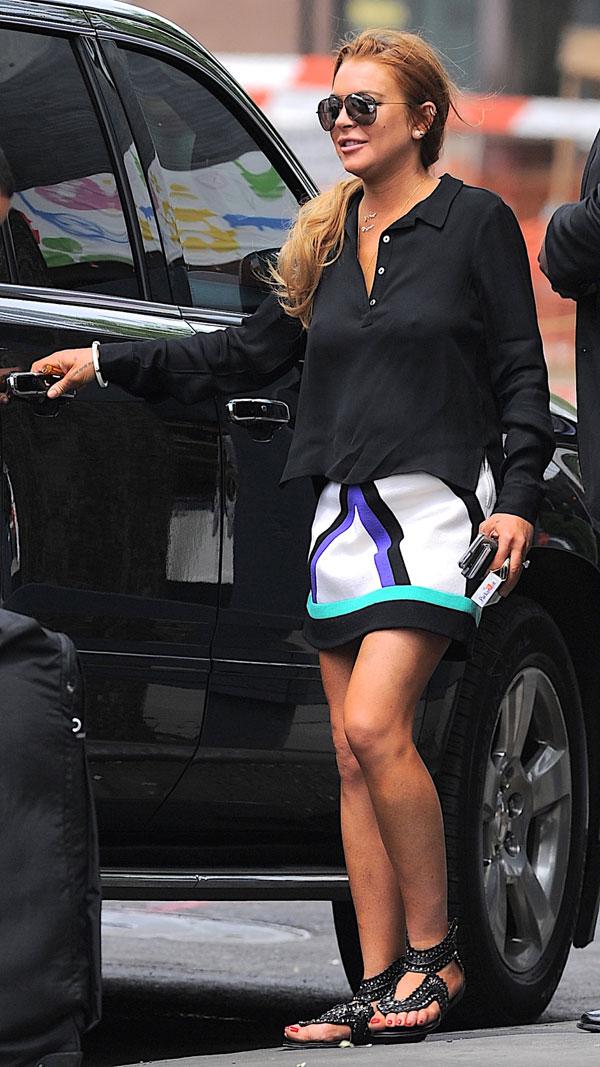 The Mean Girls star was braless in a black blouse and colorful miniskirt.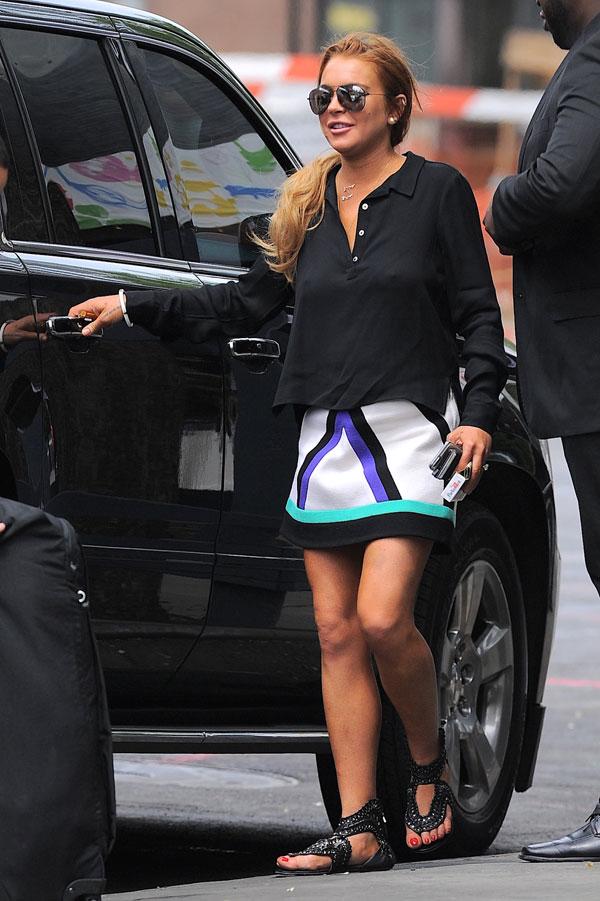 A California judge warned the actress that she must complete her 125 hours of community service by May 28, or she may face jail time, again.
Article continues below advertisement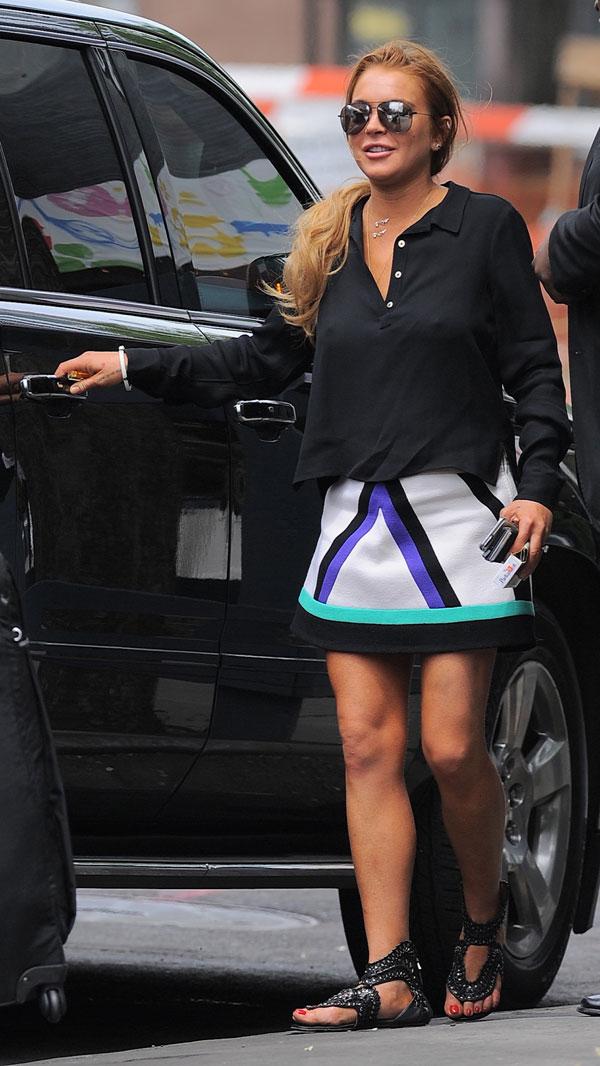 The Parent Trap star jetted out of London and returned to the Big Apple to comply with her community service terms.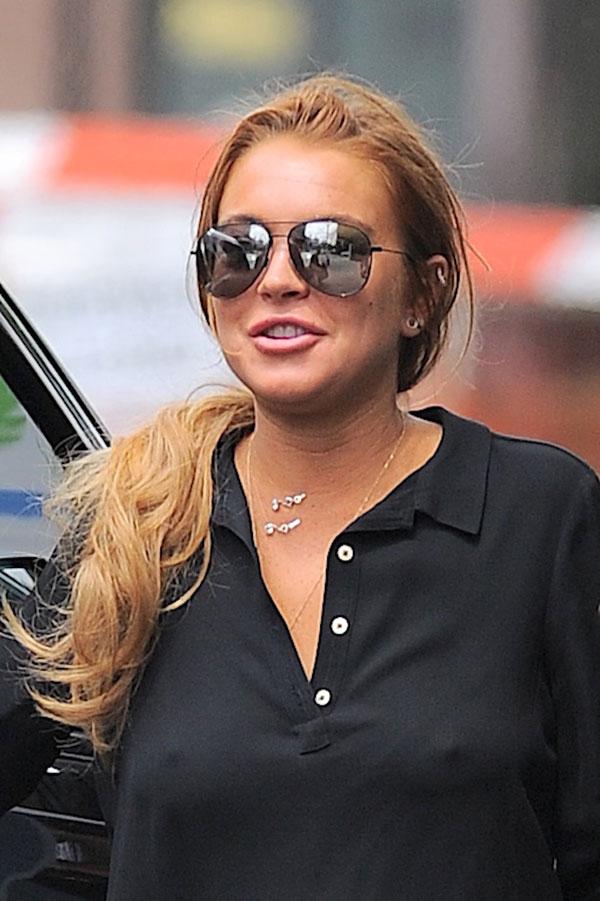 Lohan, 28, didn't bother with a bra and wore her red hair in a ponytail for her court-ordered volunteering.
Article continues below advertisement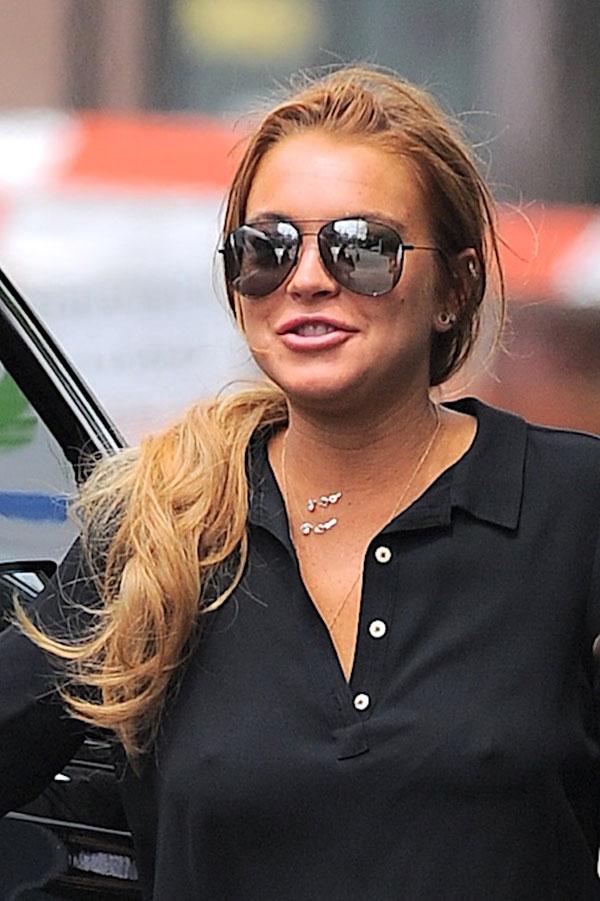 No bra, no problem for the legally challenged Lohan!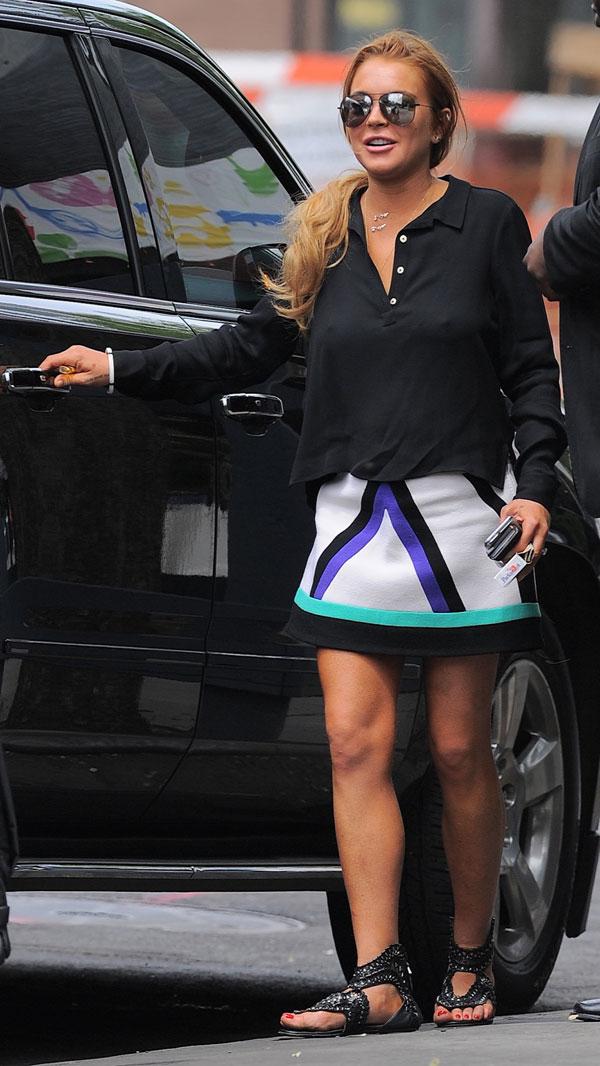 She showed up at the NYC daycare in a mico-miniskirt to complete her remaining hours.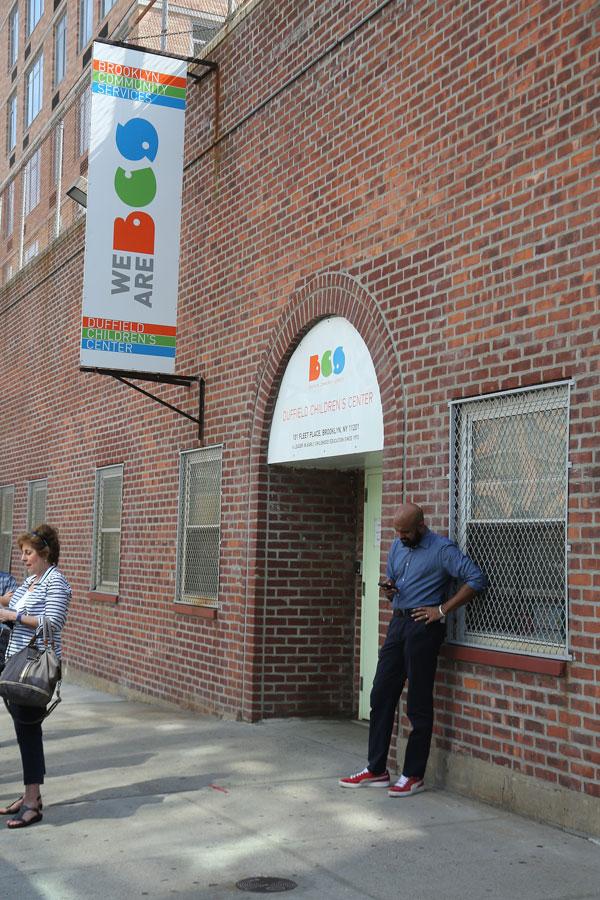 Always ready with the excuses, her attorney previously told the court that a taxi ride to her London community service facility cost $76, and Lohan couldn't afford it because she "currently wasn't working."