Cougar On The Loose! Kris Jenner Sports Bizarre Outfit While Promoting Kylie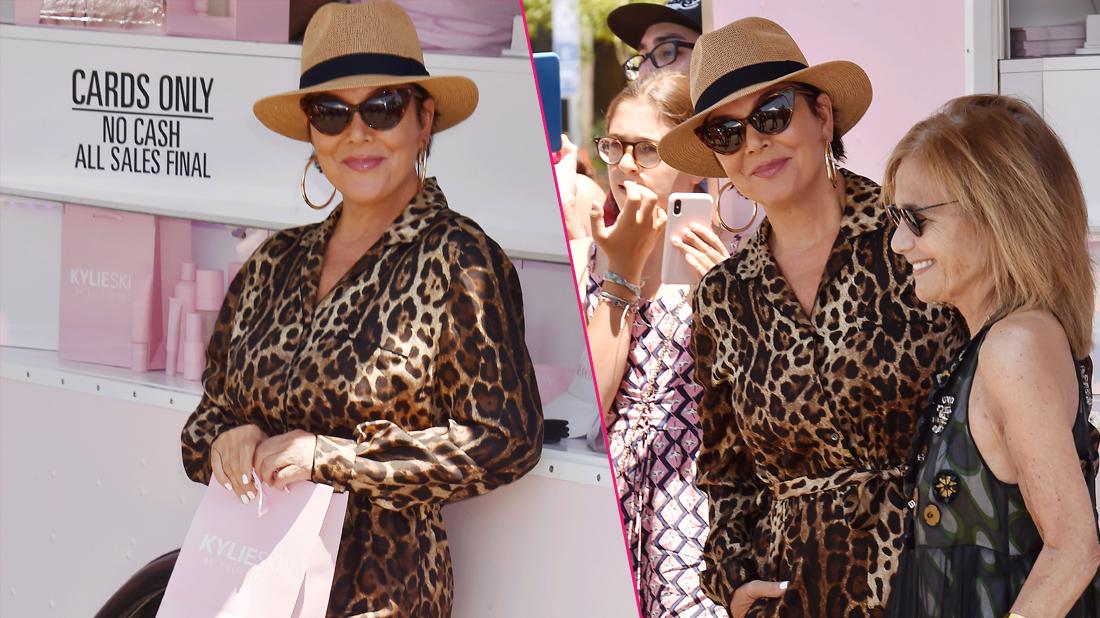 Kris Jenner played her typical role of a supportive momager on Saturday afternoon.
The matriarch to the Kardashian clan made an appearance at her daughter Kylie Jenner's pop up for her new skin care line, Kylie Skin. The event took place on a truck at Westfield Topanga in Los Angeles.
She showed up and looked amazing with a chic and bold cheetah print outfit, broadcasting her fashion sense.
Her smile exuded an authentic and positive energy that just may indicate things in her life are going pretty well right now.
Article continues below advertisement
Readers know Kris scrambled to get ratings up for their family based reality show Keeping Up with the Kardashians. Her objective at the time was to jazz up the seasons at the expense of her family's personal situation so her soon to be expired contracts would be renewed.
Following a season that featured more green screen time with Kanye West as well as the infamous cheating scandal that deeply affected Khloe Kardashian's relationships with her ex-Tristan Thompson and Jordyn Woods, Kylie's former BFF, the show saw whopping ratings. Those ratings putt
Kris in place to lock in contracts for her family's return to television for another season. The plot twist, however, is that the sisters are demanding $300 million to extend their current contracts.
As for her relationship with longtime boyfriend Corey Gamble, the pair appear to be going strong.
Despite a few hiccups regarding their different stances on marriage, RadarOnline.com reported they spent some quality time on a grand European vacation that made stops in Italy and France.
"Corey is a rock" to Kris "and is the reason she keeps it together. He loves her, and the family loves him for loving her and them," an insider exclusively told RadarOnline.com.
Check out the gallery for a better look at Kris' animal print ensemble.
Kylie Skin Pop Up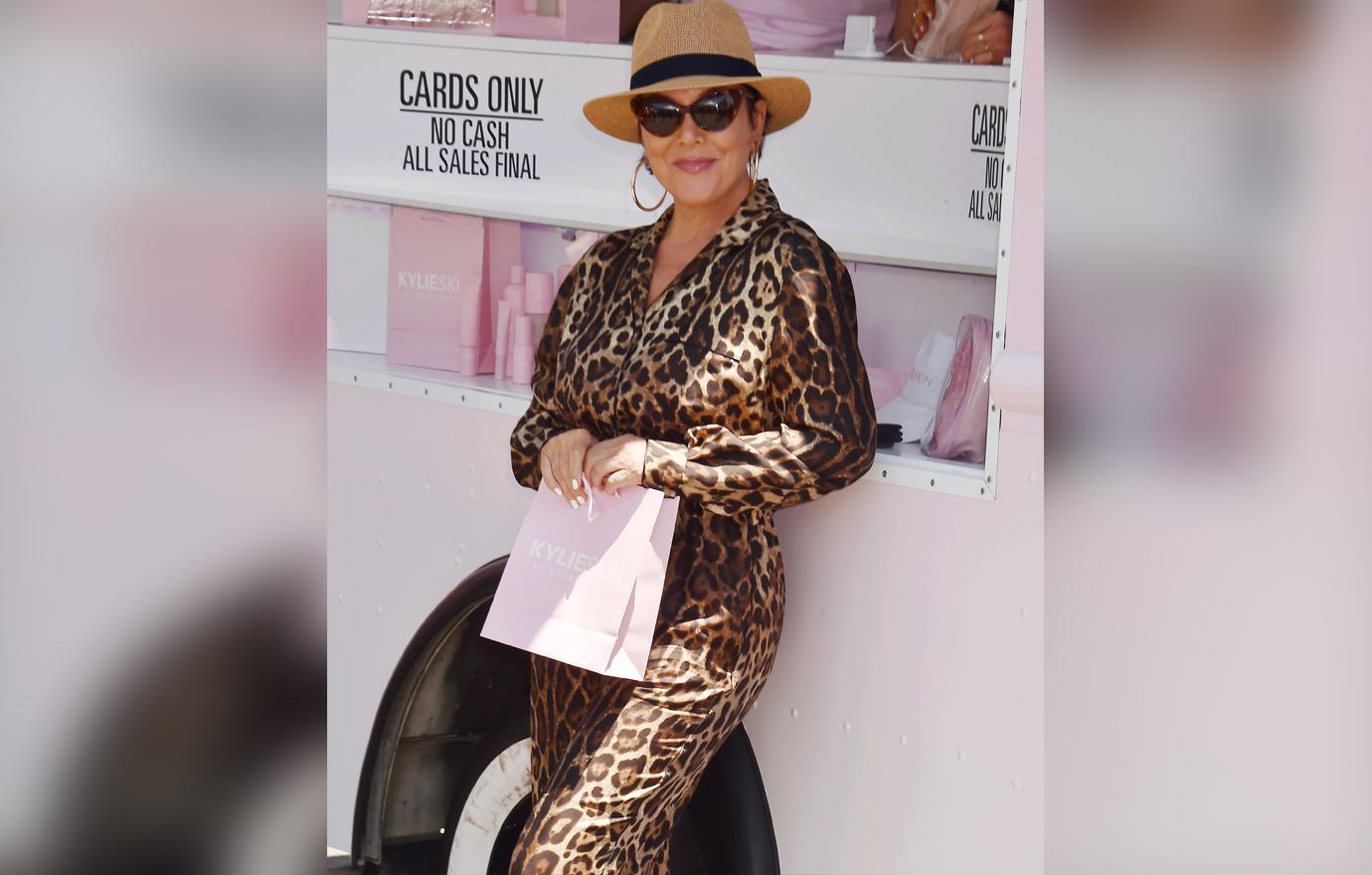 Kris Jenner attended Kylie's Pop Up for Kylie Skin in at The Village in Los Angeles on Saturday, July 20th.
Leopard Print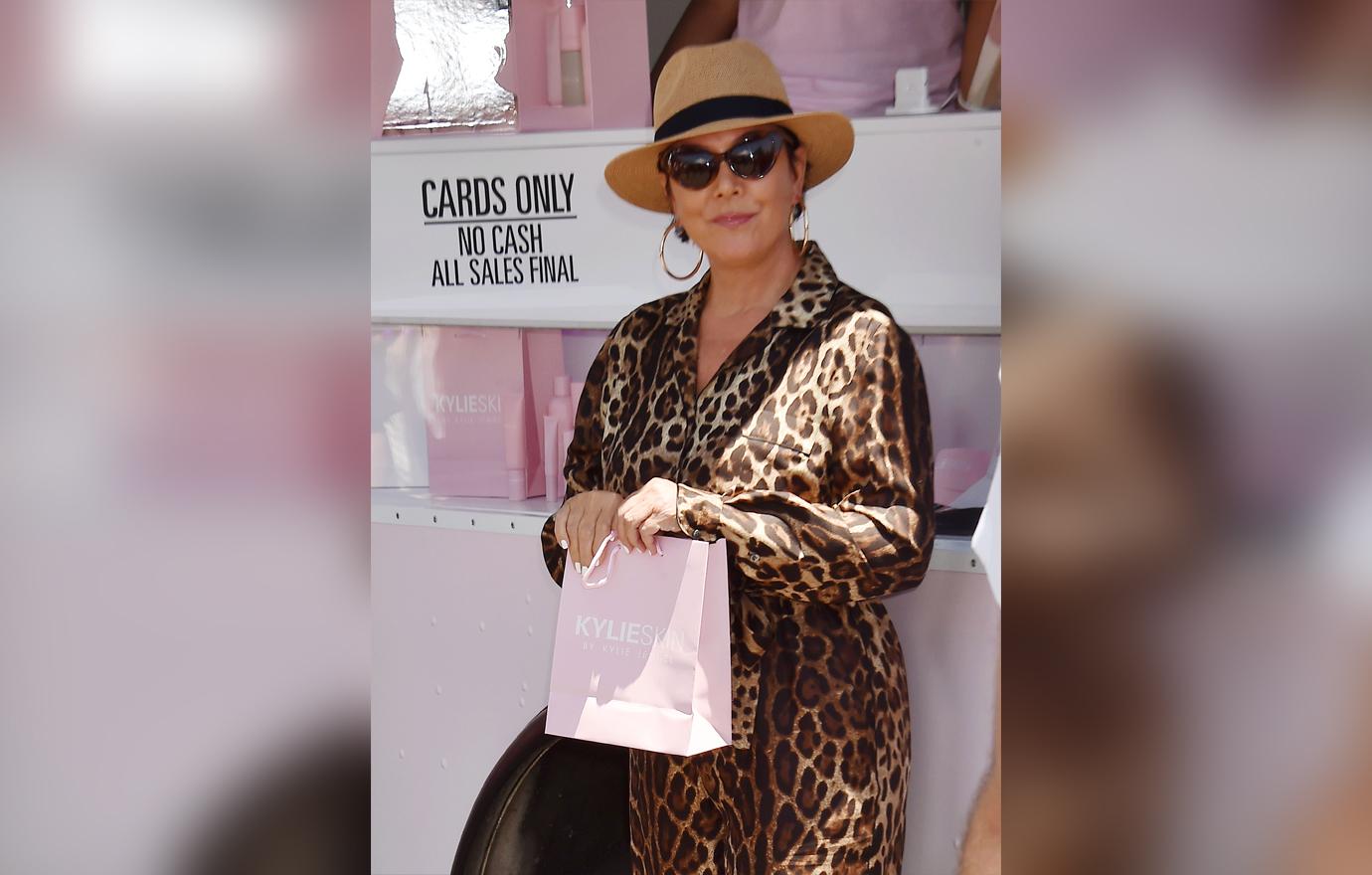 The fashionable mother wore a silky leopard print jumpsuit designed by Dolce & Gabbana.
Article continues below advertisement
Accessories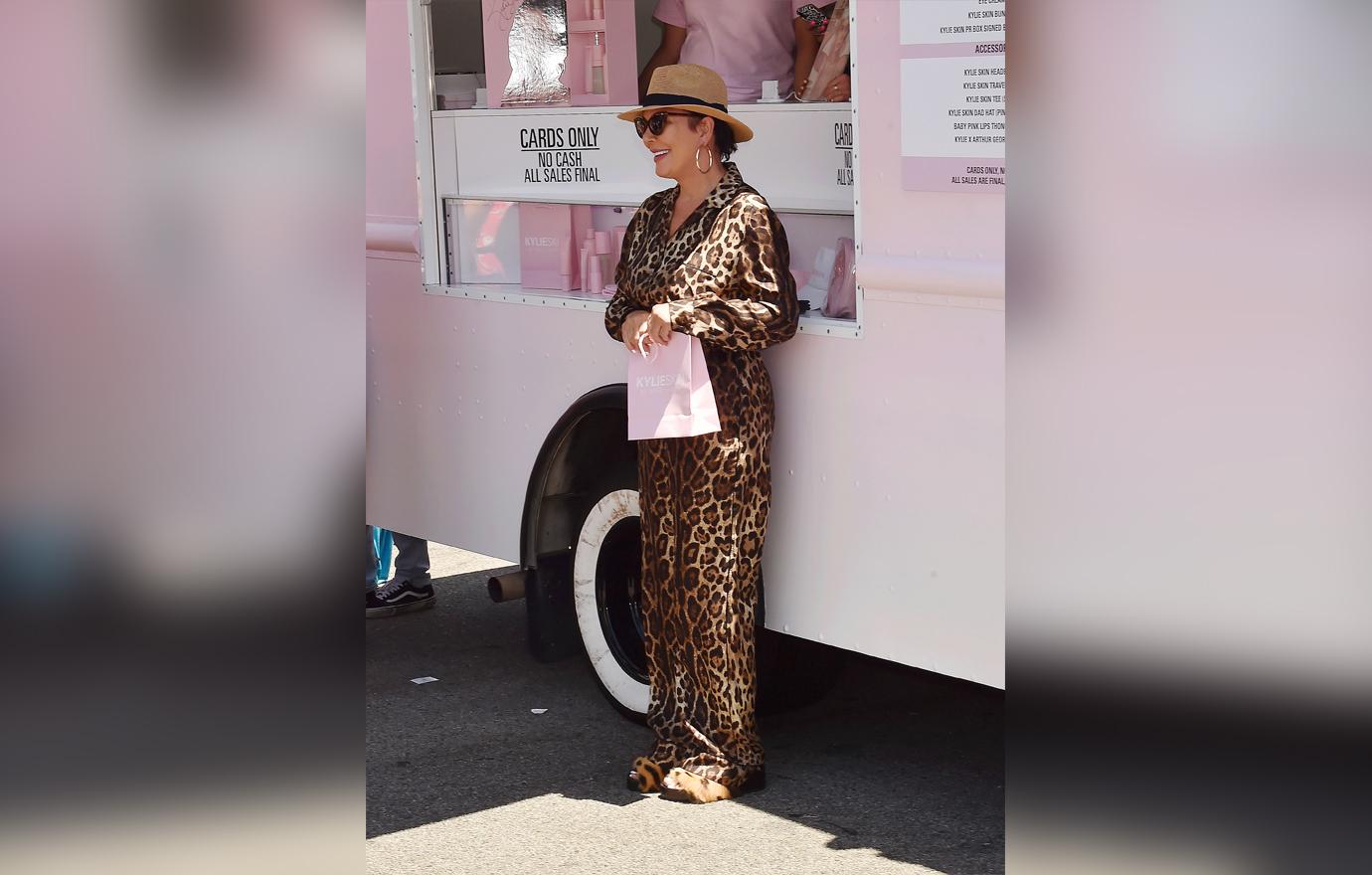 She spiced up the look with a pair of hoop earrings, shades and a brimmed straw sunhat.
Article continues below advertisement
Funky Touch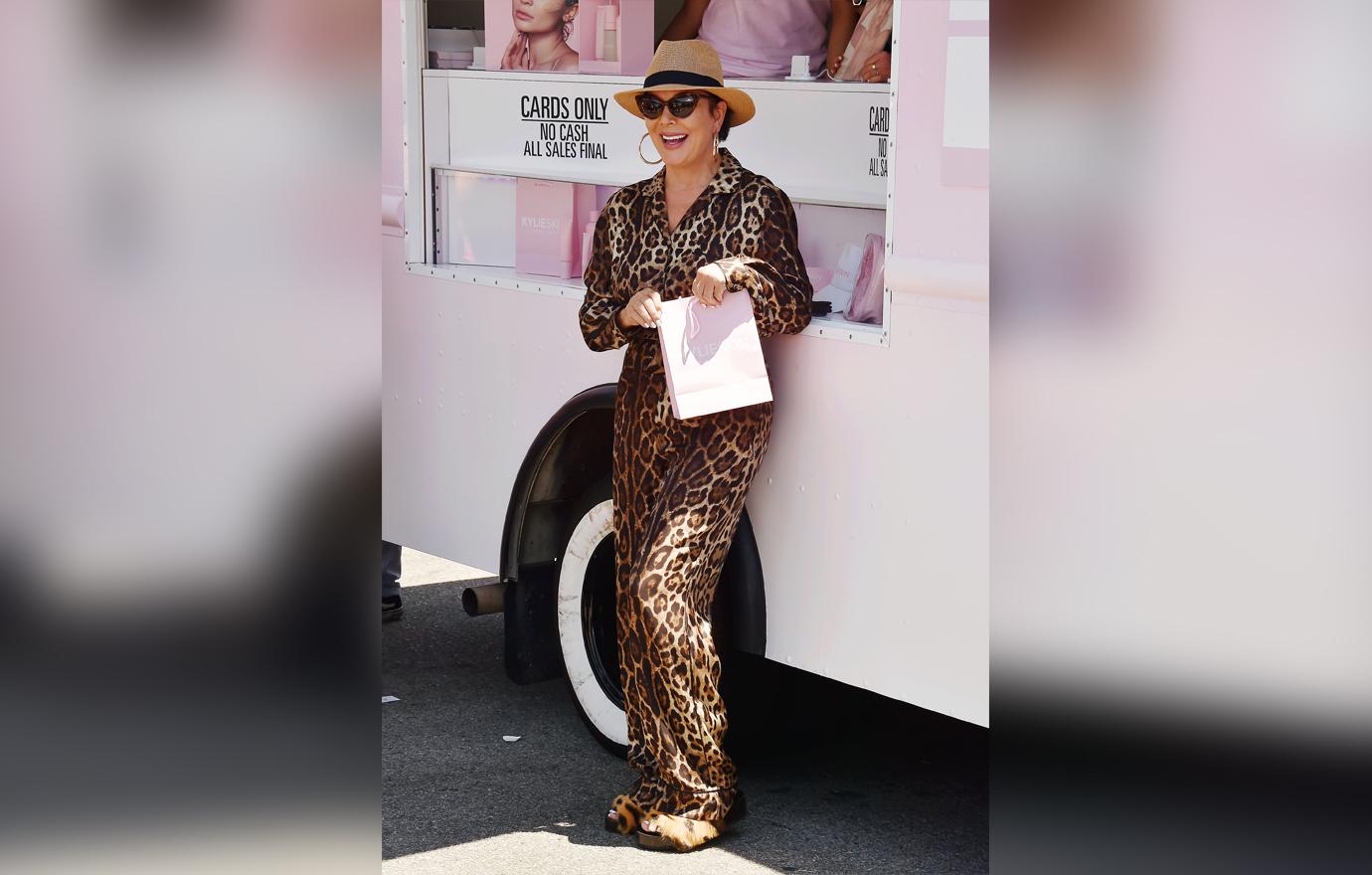 Then she added a bit of flair and a lot of comfort with some fuzzy animal print slides!
Article continues below advertisement
Double Roles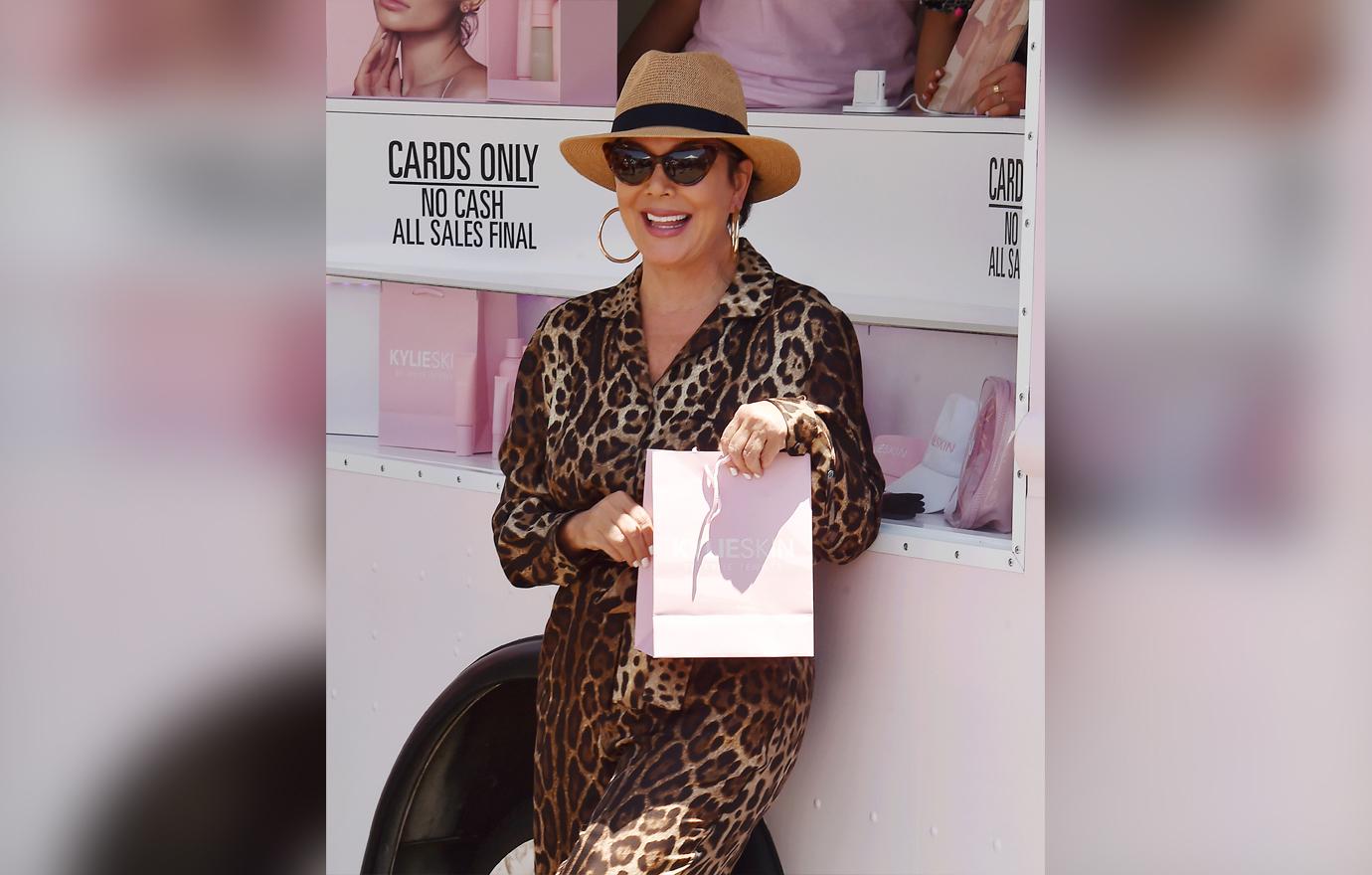 The momager served as a model and loving mother.
Article continues below advertisement
Marketing 101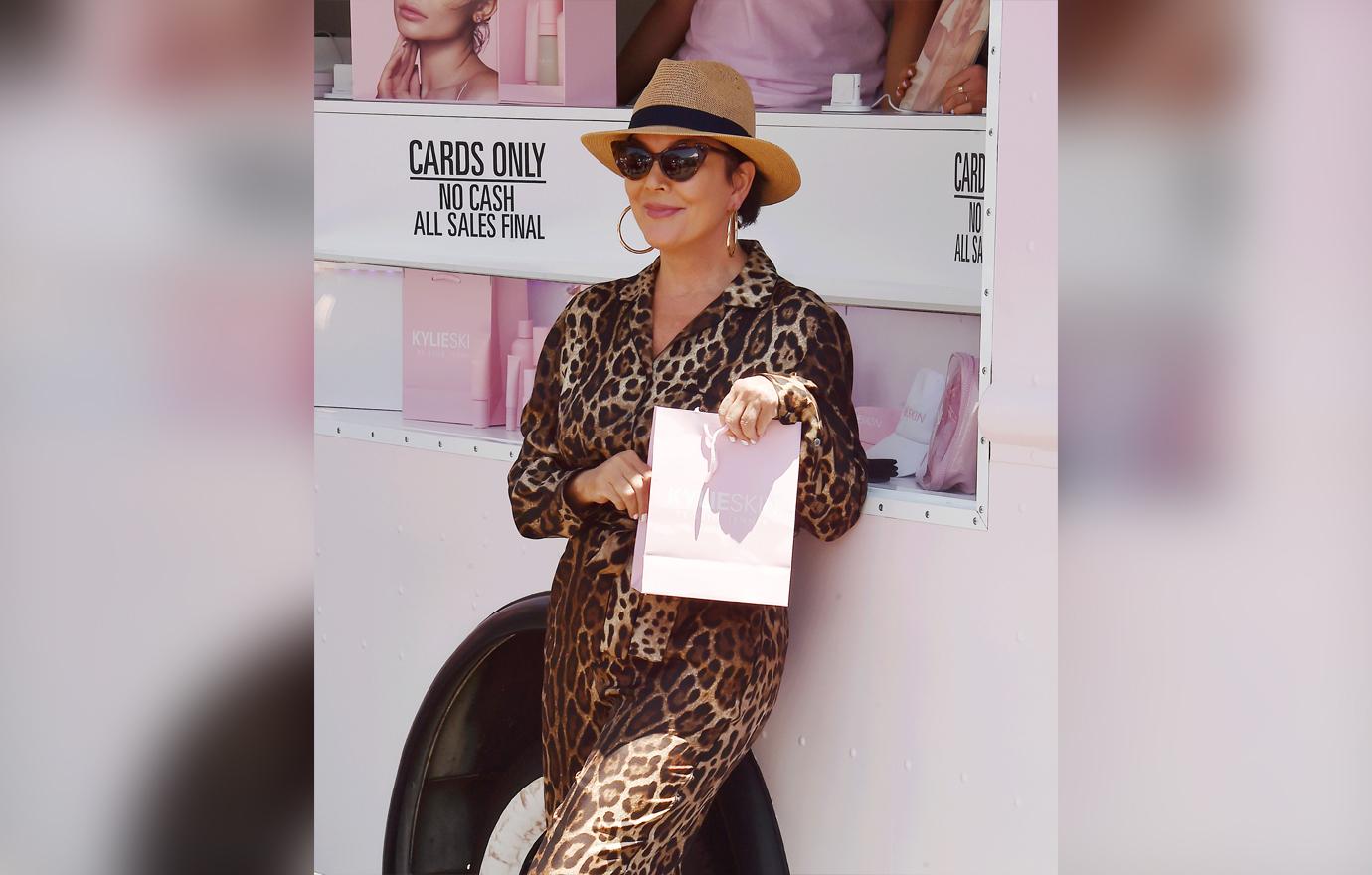 She smiled into the camera as she happily held a KylieSkin bag.
Article continues below advertisement
Booming Business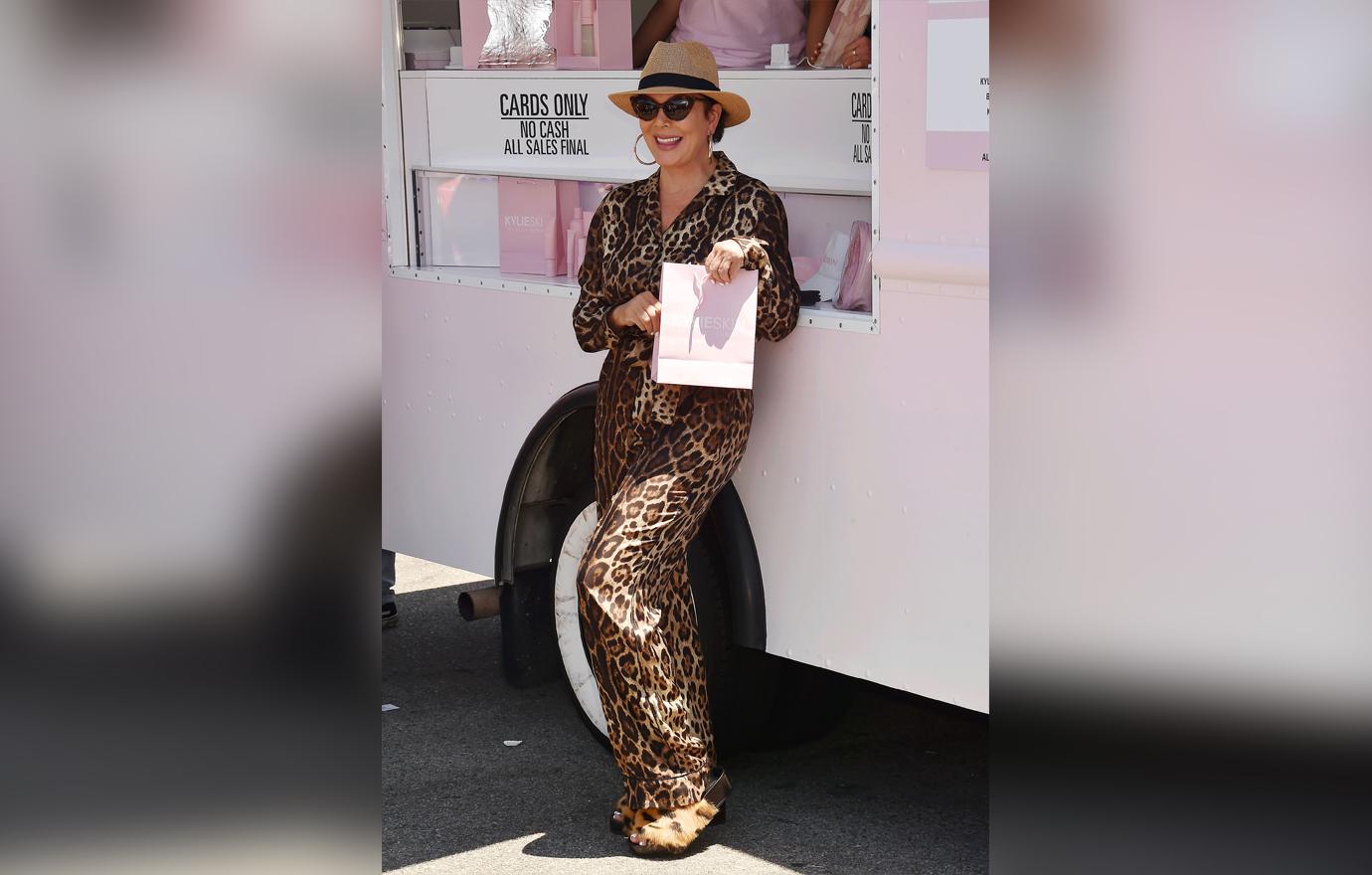 She posed in front of the truck where Kylie's new skincare products were being sold.
Article continues below advertisement
Endless Customers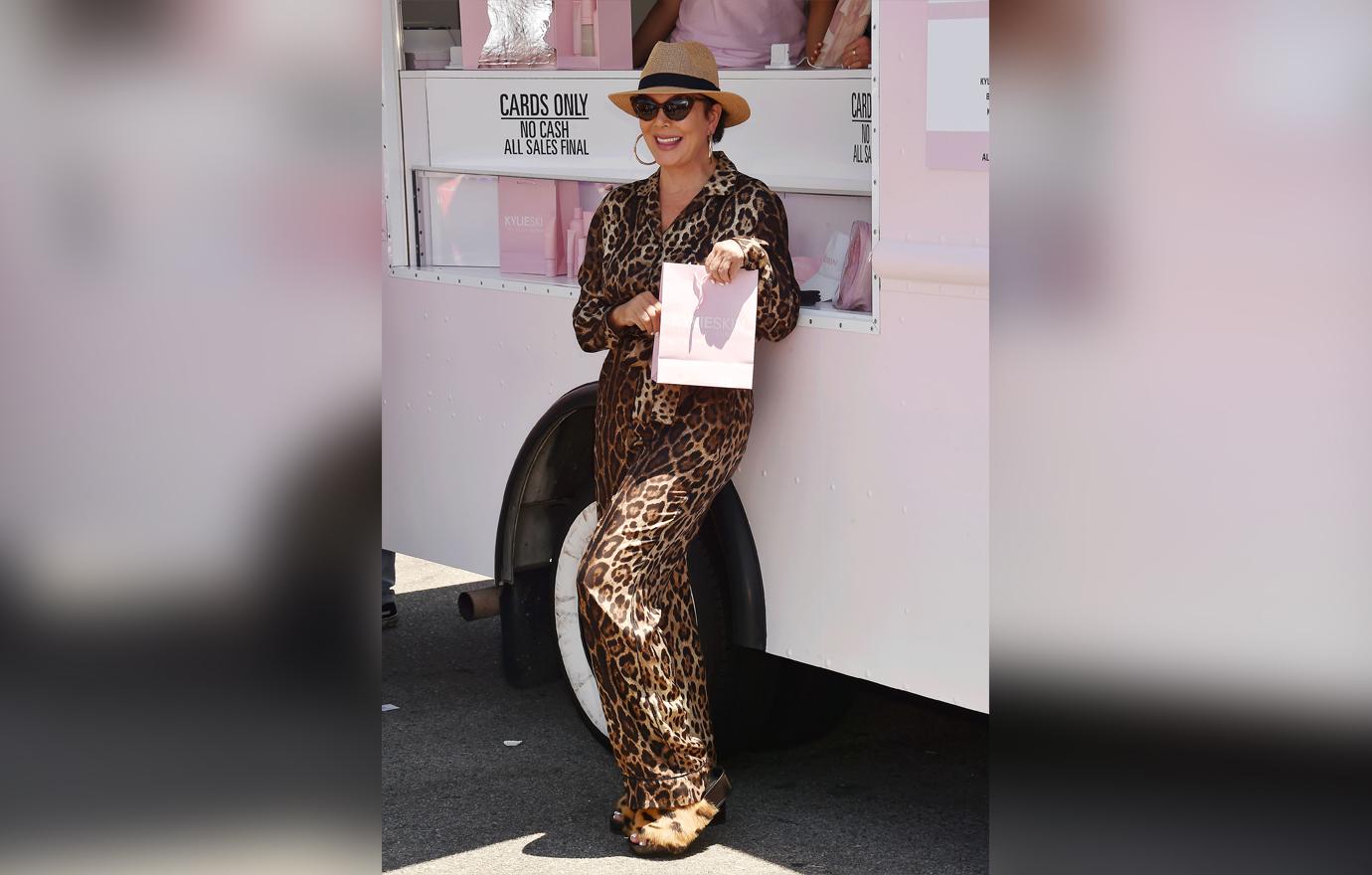 The reality television star smiled with friends as a line continued to form.